Popups – Get Started
Popups are a simple and easy way to gain the attention of your website visitors. It overlays your website so visitors can conveniently go back to the page they are on or view the offer or message you have for them. Click the "Create Tools" button on the dashboard then the "Popup" button to get to the screen below.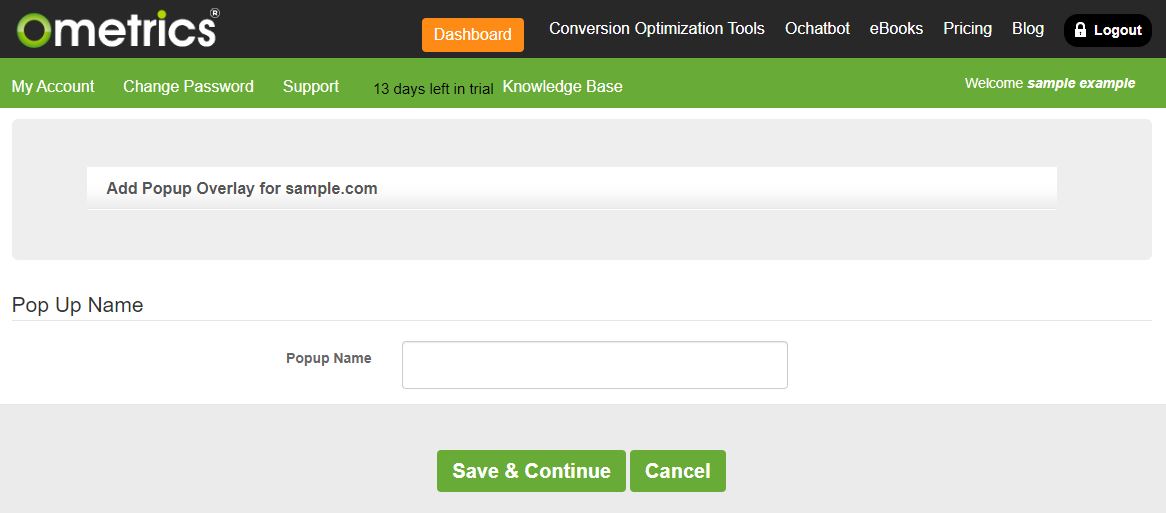 Input what you would like to name your popup then click "Save & Continue" to start building your tool.
Frequently Asked Questions
Will the initial name I give my popup be permanent?
You can always change the name later to help keep you organized as you create more popups.
We Are Here to Help
To create a ticket: [email protected]
Call us during business hours Mountain Time, Colorado USA. (US) 800-700-8077,
Outside US, Send an email to [email protected] and we will set up an meeting over Zoom.