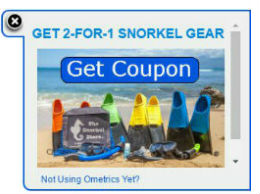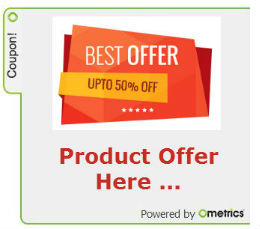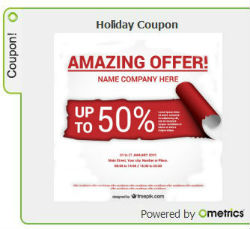 Offer sliders and tabs provide a space to place text and graphic information such as coupon incentives, new offers and items for sale, or to guide visitors to new sections of the site. Here are some ideas for offer tabs.
Get a Quote
Get A 10% Discount
Register Today
Get My Free eBook
Create your own graphics and message to nudge your visitors to stay on your site, download special white papers or reconsider a purchase with an offer. Offers are triggered by user behavior.
Triggers
Offer Sliders are triggered by the users actions such as:
Exiting a page

Number of pages viewed
Time on page
Scrolling down the page
Number of page views
By clicking a

 

text link or image

 

on the site
Page targeting to allow page content relevant pop-ups
And more!
Put your own hyperlink in to point the users to your offer page.