General – Images and Videos
Adding images, videos, or files to your chatbot can help enhance the user experience. Let's look at how to go about adding them.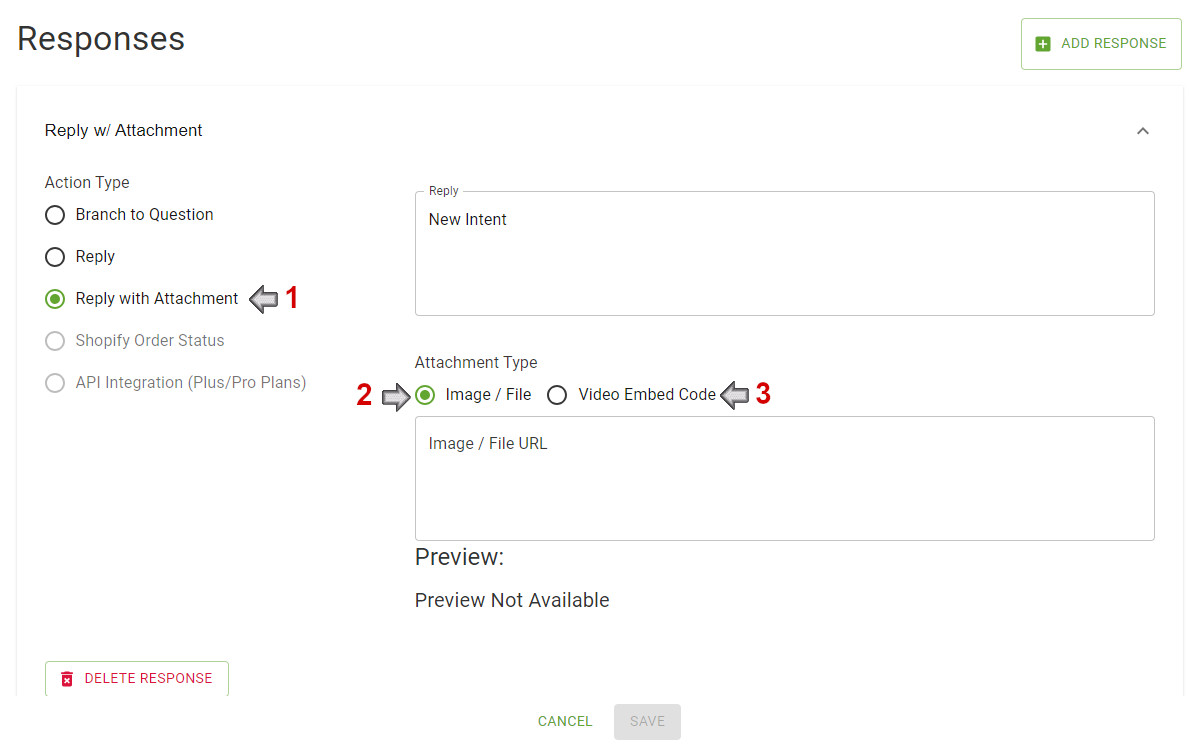 1. Reply with Attachment: Select the "Reply with Attachment" option to choose between an Image/File or a Video.
2. Image/File: Click the "[Select local file]" button and select what file you want to show. Once you see the name of the file below the button, click "[Upload local file]" to complete the process. You can also use a URL to an image or file by pasting the URL in the Image/File URL text field. If you are adding an image, you should see the image appear under preview.
3. Video: Select the Video option, then paste the URL for an MP4 file, a video embed code, or a YouTube video URL.
*Remember that if you want to have buttons and an attachment you have to create two different actions.
Frequently Asked Questions
Can I upload a video I have saved as a local file?
Yes, while copy and pasting a URL is the simplest method you can also upload a video that is saved on a local drive.
We Are Here to Help
Here are the different ways you can contact support:
When logged in, click the "Contact Support" button. Your information will be autopopulated so just type in your question or comment.
To create a ticket when not logged in email: 

[email protected]

Call us during business hours: 8 a.m.-5 p.m. MST 800-700-8077.
If outside the US: send an email to

[email protected]

and we will set up a meeting over Zoom.