Ecommerce & Landing Page Conversion Rate Optimization Consulting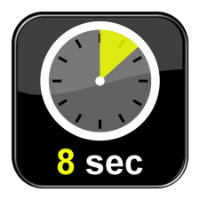 You Have 8 Seconds…
What Is Your Site Doing To Convert Visitors?
Most visitors leave a site in 8 seconds. Conversion rate optimization helps keep prospects on your site and convert them.
I am a conversion rate optimization expert who increases conversions for sales, leads, demo sign-ups and registrations.
With over a 1000 conversion optimization tests, I can apply my knowledge to your site or landing page for faster results. 
CRO techniques include A/B testing, analytic analysis, tag manager, usability testing, surveys and user engagement tools for websites, landing pages, ecommerce sites, SaaS registration and more.
Let me look at your site and suggest conversion improvements for FREE so you stop losing business.
> Increasing E-commerce sales and AOV
> Increasing lead quality and volume 
> Lowering lead acquisition costs increasing ROI 
> Gain insights about your users and your market 
> Improve your nurturing campaigns
Greg Ahern, the founder of Ometrics is a conversion rate optimization consultant expert who speaks at conferences and webinars on conversion optimization. He has been in the digital marketing, lead generation and conversion rate optimization industry since 1994. He will work with you directly to increase your website or landing page conversion rate.
To learn more about website and landing page conversion rate optimization consulting services call 800-700-8077 or

 

Contact Us.
Driving traffic to your site but not getting conversions?… Hire Greg Ahern.
Conversion lifts of over 25% are common with my clients.
A knowledge base of over 1000 tests to apply to your problem from ecommerce to lead generation and trial / demo registration.
I eat, live and breathe conversion rate optimization, and I always measure my success by increasing revenues for my clients.

 

Proven CRO process that incorporates the whole conversion funnel including user insights and engagement, email, website / landing pages and registration / check out processes.

 

I work exclusively with you. In fact, I limit the number of clients I work with per month so you get my full attention instead of being delegated to a project manager.

 

Founded and sold internet businesses since 1994. I understand entrepreneurs, start-ups and large enterprise and how to lift leads and sales conversion rates. 
Common Questions
Is conversion rate optimization consulting expensive?
No, every company's pay back is different. Some clients have seen a payback within a month or two.
Do we need to create designs to test?
In most cases, we do all the work for the test. However, some clients have tests already in mind and we just do the testing and analysis.
Do we need to do any programming on our site for a test?
No, a simple script is added to your site, and the rest is done in the testing system. The end result is a recommended change to the website which you can make.
How long does conversion optimization take?
There are two steps. First, we figure out what is wrong, and second, we run tests to find a statistically confident solution. We usually start testing within a week. The length of a test is dependent on the traffic and the difference between the variations being tested. An average test takes four to six weeks but can be as short as a couple weeks.
Do you create, host and test landing pages?
Yes, we can create landing pages and use our own landing page server, or we can use your designs and host them on other platforms.
Can we use our own tools and platforms?
Yes, we always use the best tools that fit our client's needs. Although we have built our own testing tools, we also use tools that our clients already have in place, and we recommend other tools depending on the need. This includes website platforms like Hubspot, Marketo, etc.
Can you help us set up Google Analytics and Tag Manager?
Yes, analyzing the Google Analytics is usually one of the first steps. We can also help setup Google Analytics ecommerce and Tag Manager to gather more accurate conversion data and reporting.
How do we know a test result will work?
All tests are evaluated with statistics to determine if the test is valid.
To learn more about website and landing page conversion rate optimization consulting services
call 800-700-8077 or Contact Us.
"Greg Ahern's experience with website and landing page best practices more than double leads. But one of Greg's greatest assets is his focus on numbers and analytics. He tests and optimizes, then repeat until we get to the best possible website / landing page / advertisement."
"Greg Ahern has been a valuable partner to SmartSearch Marketing. Through landing page testing and website CRO programs he has played a central role in improving clients' online engagement, conversion, and bottom line business results."
"Greg's one of those guys with a built-in sense of efficiency and usability. He speaks in short clear sentences, and after consulting with him our eComm biz did the same with significant increases in conversions."
"Any CRO consultant can suggest "best practice" improvements to bump up conversion rates a few percentage points, but Greg Ahern fully understands how to dive deep into site behavior to pull out your site's true value."
"Greg has a tremendous breadth of digital marketing experience. Greg consulted on optimization strategy and launched a series of trial and purchase funnel A/B tests that led to higher conversion. I would recommend Greg to any organization seeking to improve its digital marketing performance or launch new digital initiatives. He's the rare marketer with a solid technical background, analytical mind, and instinct for innovation."
"Greg is forthcoming with ideas, feedback and questions. His communication style enabled the project to adapt to organizational and technical challenges, and the final product was launched successfully"