Gain Insights. Engage Users. Grow Sales.
Ometrics was developed from the frustration of having too many conversion optimization tools from multiple sites. Ometrics has created many conversion optimization engagement tools from exit intent popups, mobile banner and offer sliders to our AI chatbot with one simple script to add to your site.  
Ometrics has decades of conversion optimization testing experience allowing us to apply what we learn to your site or landing page for faster results. Learn more at ochatbot.com  ometrics.agency.
You can follow Ometrics on Instagram @ochatbot Twitter @ometrics, LinkedIn, Facebook and Conversion Rate Optimization Network on Linkedin.
Ometrics LLC is located in Evergreen, Colorado USA.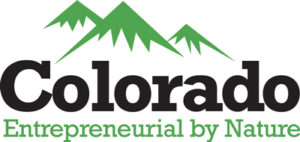 Happy Customers…
"Greg Ahern has been a valuable partner to SmartSearch Marketing. Through landing page testing and website CRO programs he has played a central role in improving clients' online engagement, conversion, and bottom line business results."
"Greg's one of those guys with a built-in sense of efficiency and usability. He speaks in short clear sentences, and after consulting with him our eComm biz did the same with significant increases in conversions."
"Greg has a tremendous breadth of digital marketing experience. Greg consulted on optimization strategy and launched a series of trial and purchase funnel A/B tests that led to higher conversion. I would recommend Greg to any organization seeking to improve its digital marketing performance or launch new digital initiatives. He's the rare marketer with a solid technical background, analytical mind, and instinct for innovation."
"Any CRO consultant can suggest "best practice" improvements to bump up conversion rates a few percentage points, but Greg Ahern fully understands how to dive deep into site behavior to pull out your site's true value."