Ochatbot for Pro and Enterprise
eCommerce Chatbot Guarantee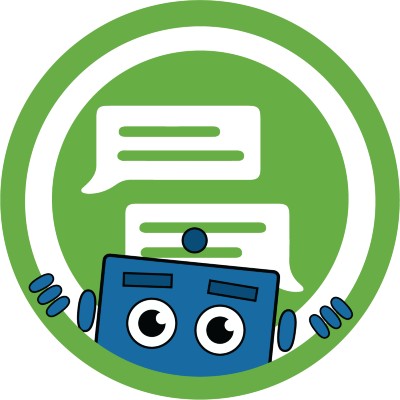 We Guarantee Results
or We Work For Free
That's right! We are so confident that Ochatbot will increase your sales, AOV, and reduce your support tickets that we provide an eCommerce Guarantee* with our Pro and Enterprise plans
20% to 40% Lift in Revenue

25% to 45% Reduction in Support Tickets

5% to 20% Lift in AOV
When shoppers engage with Ochatbot.
Don't have time to create and manage an AI chatbot? We got you covered. Our Natural Language Process Engineers (NLP) work with you to create an intelligent chatbot that focuses on eCommerce sales, business leads, and customer support. After the AI chatbot is built, we train the AI and manage the bot daily to improve its intelligence and identify customer insights that make your business superior. All for one monthly price. Fill out the form below to learn more.
How Does Ochatbot Do It?
Ochatbot, equipped with Ometrics AI, guides the customer at every step of their shopping journey.  Ochatbot engages customers in life-like conversations, solving inquiries and directing them toward the appropriate product or service by integrating with Shopify, BigCommerce and other platforms. Ochatbot answers the number one support question: "Where is my order?" and encourages forgetful shoppers to check out items to make it past that final sales hurdle.  Below are some of our most popular features.
Learn How We Can Help Your Business Grow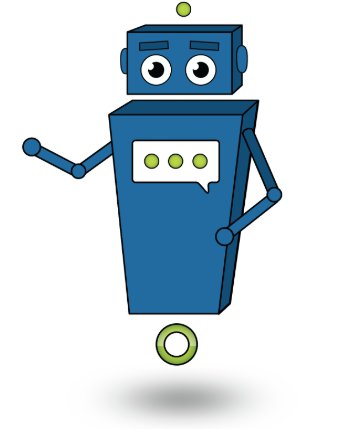 The Process
We work closely with our clients to better understand what makes their business tick and how to positively engage shoppers and customer. We start with a short onboarding meeting and within weeks launch the Ochatbot. Over time, the AI quickly becomes smarter. The AI creates a stronger bond between the website and the customer. The insights from these conversations are then relayed to our clients in real-time and in monthly meetings when appropriate.
To learn more about how Ochatbot can lift your revenue and reduce your support tickets, call 800-700-8077 or fill out the form.
Remember Shoppers conversations
Ochatbot picks up where the conversation left off with shoppers for a natural convesation.
Direct Shopping
Ochatbot integrates with all eCommerce platforms allowing the AI to suggest products in the database as well as upsell and crossell related products. Shoppers can add to cart directly from the chatbot or view details on the product page. 
Product Finder
We work with your team to build custom product finders that can ask a series of questions to narrow down a specific category of products or a particular product. This is very helpful for industries like vitamins, supplements, and CBD, where the customer is confused or learning about the industry.
Product Recommendations
Ochatbot's Up-Sell and Cross-Sell feature allows eCommerce stores to suggest other products to shoppers based on what they just added to their cart. When a shopper clicks to add a product to their cart or when a shopper is on the checkout page, Ochatbot will open the full chatbot window and display similar or complementary products to boost Average Order Value (AOV).
AI Marketing Insights
Our NLP engineers are training and managing the AI for your chatbot every day. We reach out to you in real-time with issues we see from shoppers and customers. We often find technical issues with the website and notify you, reducing drops in sales. A weekly report with top KPIs keeps you on top of performance along with deeper analysis, such as why shoppers are having problems on a particular product page or at checkout.
Direct Shopping and Add to Cart
Ochatbot can ask questions and understand what the customers are looking for, then recommend the product that fits their needs. Ochatbot provides product image, description, price, link to the product page, and the option to Add to Cart all inside the chatbot window.
Media Content
Sometimes words are not good enough. Ochatbot can present images and videos in the chatbot window to quickly explain a complex process for support or how easy a product can work.
Live Chat
Some customers need to chat with a live agent. Ochatbot has built in live chat and can also seamlessly transfer to a thrid party live chat system. For example, with some live chat systems Ochatbot can determine if a support person is available and if not can create a ticket instead.
CRM and Support Integration
Ochatbot can send tickets right into your CRM. This allows more complex support issues to be handled by your support staff. It can also send business leads and other requests.
Fully Customizable
Change the appearance, size, and location of the chat window to match Ochatbot with your brand.
Surveys and Infomation Gathering
Ochabot has built in surveys and can gether information to gain customer feedback in a conversational manner. Ochatbot has many modules such as LeadBot. LeadBot can qualify customers, collect contact data, and even set appointments
How much effort and time will it take my company to implement Ochatbot?
Our dedicated in-house NLP engineers are assigned to your chatbot to train the AI and manage the bot daily. Your company will help in the beginning as we learn about your products and customer concerns. Depending on the complexity of the website and business, we can have a fully-functioning bot built in a little under two weeks. We then launch and train the AI in an Agile process.
We have a support team, can Ochatbot connect to our support CRM?
Yes, Ochatbot can connect to your support CRM to send tickets directly to their inbox.
We are currently using live chat. Can Ochatbot connect to it?
Yes, Ochatbot can connect to all third-party live chats. With some live chat systems, Ochatbot can detect if a support person is available to chat; if they are not, the bot will offer other support channels, such as creating a ticket. We also offer a live chat tool within our platform that has a limit of one seat or one agent per account but does allow you to watch and engage with visitors on your site in real-time.
Do you offer reports, insights, and analytics?
Yes, in addition to the Snapshot report sent every Friday straight to your email inbox, our Pro and Enterprise clients are given the option to schedule monthly meetings with our engineers to discuss Ochatbot's performance in other areas. We can also conduct research projects to learn more about shoppers' issues on specific pages or topics.
Can Ochatbot be customized to our specific business or industry?
Yes, in most cases the monthly fee covers business use-case customizations, like product finders and other features. We can also create custom API's that connect to other business databases to provide answers for customers.
Is Ochatbot GDPR, CCPA, FDA, or HIPAA compliant?
Yes, we are GDPR and CCPA compliant. We have many clients that require FDA approval, so the bot must be careful with its responses. We also have a HIPAA complaint Chatbot solution for the medical industry.
How will this benefit my support team?
Ochatbot reduces support tickets by 25%-45% by quickly and efficiently answering repetitive queries 24/7. This frees up hours of work and allows your team to focus on more important issues. There are always customers that want to talk to a human, so Ochatbot does not get in between those customers and a live support agent.
To learn more about how Ochatbot can lift your revenues and reduce your support tickets call 800-700-8077 or fill out the form above.
*Ecommerce Guarantee Details
The Ometrics Ochatbot eCommerce guarantees a 3X ROI or greater calculated by the terms below. The Investment amount is the monthly Ometrics fee. The Return is calculated and viewed in the weekly report. If Ometrics' Ochatbot does not provide a 3X ROI after the chatbot has been live for three months, then Ometrics will not charge you for the following month and will improve the AI for your chatbot during that following month at no additional cost.
Pro and Enterprise clients only

Must have 30k visitors or more

ROI is defined as having the Revenues associated with Ochatbot and the Investment is your monthly fee

ROI is calculated over a period of time, not the last month.

The guarantee starts after the bot has been active for three months. We need time to set up and train your chatbot's AI.

Ometrics has the right to cancel an account for any reason. This could be for selling illegal products, low-quality website traffic, the client does not accept best conversion optimization practices and suggestions, and other variables that make it impossible to create a positive ROI.
To learn more about how Ochatbot can lift your revenues and reduce your support tickets call 800-700-8077 or fill out the form above.