Do you need new chatbot ideas to increase the sales of your e-commerce website? Advanced chatbots with Artificial Intelligence technology are outpacing human agents in customer service. Do you have a goal of growing your business organically in 2023? AI chatbots will help you increase the sales of your online business.
If you are wondering how to add new chatbot features to increase your sales in 2023, this article will help you implement chatbots on your websites and provide you with effective ideas.
Jump to the Content
Customer Service Bots – E-Commerce Sales Bots
What is an Example of Conversational AI?
Conversational AI provides human-like interaction in the conversation. The natural language processing technology behind conversational AI allows it to speak like a human. AI chatbots increase the sales of online businesses with a conversational tone.
E-commerce site owners use this conversational marketing chatbot strategy to escalate sales and create brand awareness among customers. AI chatbots are the best example of conversational AI.
7 Chatbot Ideas to Increase Sales for Your Online Business
If you are an e-commerce site owner, you have to understand user intent to encourage customers to buy a product. AI Chatbots are virtual assistants that answer questions and play a vital role in user engagement. Adding a bot persona with a business objective can invite potential customers to your website.
The latest marketing trend involves chatbots talking with website visitors and converting them to buying customers. Chatbots on landing pages create a huge difference in enhancing customer satisfaction and analyzing user behavior effectively. Here are 7 advanced chatbot ideas you can implement to enhance your brand image.
1. Customer Service Bots – E-Commerce Sales Bots
Automated conversations with customers can reduce the tasks of your sales team. If you are an e-commerce site owner, a customer service bot will help you to increase sales through conversation. E-commerce chatbots will help customers to identify the products and provide product descriptions fast. Even if a customer is not able to find the products, chatbots use an up-sell strategy to sell different products to the customers.
Advanced chatbots with Artificial Intelligence technology enhance the customer experience in e-commerce stores by using different sales strategies. Like an up-sell strategy, AI-based chatbots also use cross-selling strategies to encourage customers to purchase products.
2. Lead Generation Chatbots
Chatbots are not only significant to increasing sales for an e-commerce business, but lead generation chatbots will also nurture potential leads for B2B businesses. Lead qualifying questions by chatbots target potential clients and analyze their conversations. Lead generation bots also help them engage in conversation.
Your clients can also book meetings with the lead generation chatbot. It is easy now to turn your website visitors into clients with chatbots that have conversational abilities. If you are a B2B business owner, this chatbot idea will certainly help you grow your business exponentially.
Lead Generation Chatbot Example
Lead Generation Bot
LeadBot templates in Ochatbot help you set appointments with your clients and identify leads who can close your sales. LeadBot collects the information of the customer and sends them to the customer relationship management team. Online business owners can choose their own chatbot and implement it on their websites. You can also get your free LeadBot and converse with it.
Related: How Do Chatbots Qualify Leads for B2B business?
3. Facebook Messenger Chatbot
Integrating your chatbot to Facebook Messenger is another effective way to grow your online business. Messenger integration helps online business owners interact with their customers. The chat marketing experience in Facebook gives an experience to your clients, like talking to their friends on social media.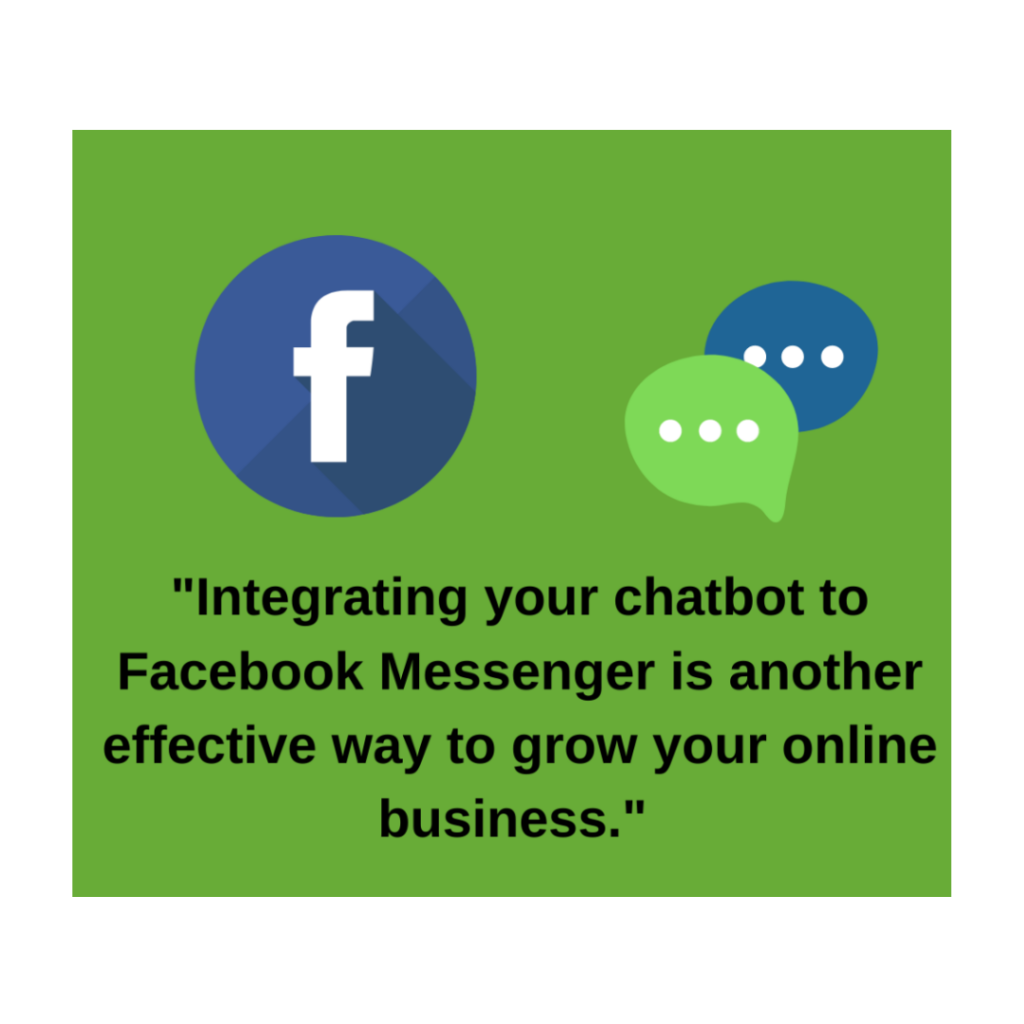 If you are formulating business marketing ideas for 2023, integrating your chatbots into the website will be more effective and fetch you more customers.
4. Survey Bots
Collecting feedback through conversation is as important as collecting insights from your customers. Survey chatbots are significant for the market research of your customers. If you understand your customers' feedback and use it to improve, your online business will likely grow organically.
Survey bots help you understand your customers' choices through feedback. Adding survey forms in the chatbots will help to make market research for online business owners easy. This innovative chatbot enhances the brand image and helps online businesses develop customer-based businesses.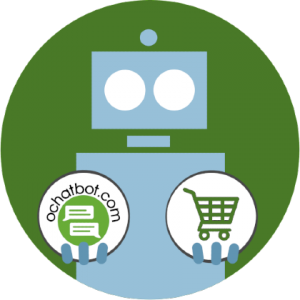 True AI to engage customers for eCommerce, business leads, and customer support.
5% to 35% Increase in AOV*

20% to 40% Increase in Revenue*

25% to 45% Reduction in Tickets with a Customer Service Chatbot
We Guarantee Results... Or Work For Free!
*When shoppers engage with Ochatbot®
5. Good Bot Name
Creating a bot persona is also an effective way to engage your customers and interact with them. Your bot should understand your business goals to converse and convert your website visitors.
Giving your chatbot a name creates a human personality for the bot. When your customer talks with the chatbot, they feel like they are talking with a real person in a physical store. Setting up a bot persona and giving names to your bot are the best ways to give real-life experience to your customers. The best chatbot platform with a bot persona and name can provide real-time solutions to your customers' problems in a natural way.
Creative Bot Names – Chatbot Ideas
Giving your chatbots creative names will captivate your customers and encourage them to talk with your chatbots if they have a need. Chatbot development should be based on business goals. Identifying your bot function and giving creative bot names will enhance your chatbot services to your target audience. Here are the most innovative chatbots ideas you can implement:
Innovative Chatbot Examples
Choose a human personality for your chatbot.
Give a conversationalist role to your chatbot because human conversation increases customer engagement.
Giving creative names to your bot intrigues your customers. Bot names should also represent the goals of your business.
Read More: Chatbot Scripts: How Do AI Chatbots Engage Properly?
6. FAQ Bots
As we all know, AI chatbots replicate human-like conversations and effectively answer customers' questions. To give more customer support, FAQ bots automatically answer questions about the business. FAQ bots have branch-like questions and customers will be able to choose the questions without typing them.
This type of bot is beneficial to all platforms and reduces the customers' task of asking questions. Online business owners have to give predefined rules to the chatbots, the questions will be in a structural form.
7. Page Targeting Chatbots
As we have mentioned above, your chatbot should align with your business objective. Implementing chatbots on your website will help you quickly understand your customers' needs. AI technology in chatbots learns the purchase intent of a user from the page they are in.
A 'page targeting strategy' in chatbots reaches out to your customers and asks questions that are relevant to their search. With the "page targeting strategy", chatbots will increase engagement in a great way. Conversational capabilities of AI chatbots with a "page targeting strategy" understand the customer and boost sales.
Send Personalized Recommendations – Chat Window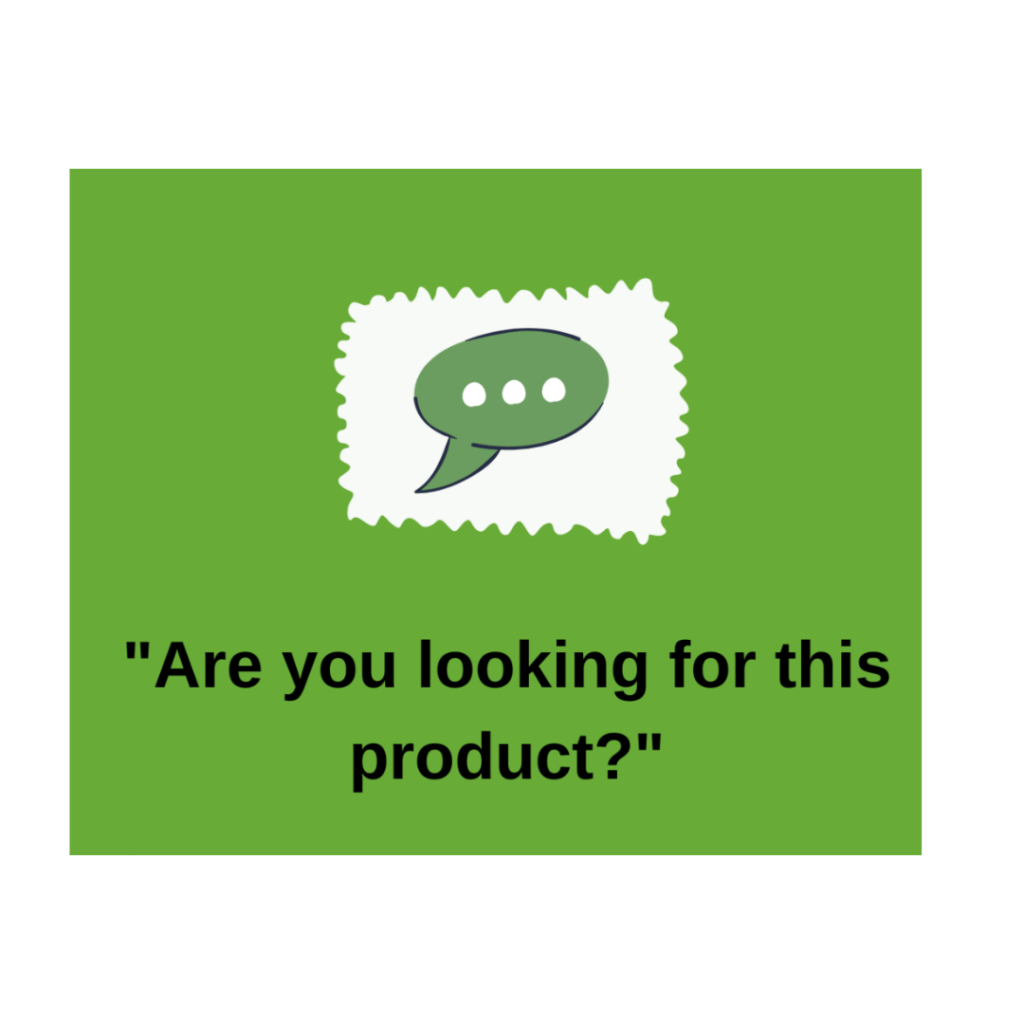 The natural language processing technology behind AI chatbots can help chatbots send personalized product recommendations. Sending personalized recommendations is one of the chatbot ideas that will grow your brand image.
Ochatbot provides product descriptions within the chat window so your customers will not leave your website without getting answers to their questions. This advanced AI chatbot will also help customers in tracking their order status.
Summing Up
AI chatbots give instant replies to your customers, adding different ideas and implementing creative concepts can help grow your business. Your online business can grow substantially if you implement these innovative ideas regularly.
If you are not sure about chatbots being able to answer all of the customers' questions, advanced chatbots will also connect you to live chat agents. Of course, human support is significant to lead the conversation without machine errors. You can use the above ideas to grow your business through the art of conversational e-commerce with AI chatbots.
Suggested Articles:
Role of AI Chatbots in Conversational Commerce
12 Important Chatbot Metrics You Need to Track
Which is the Best WordPress Chatbot Plugin in 2022?
Shopify Chatbot: Best Chatbot for Shopify Store
Frequently Asked Questions
1. How do you write a chatbot script?
Add an appropriate tone to your chatbot conversation. If you want your chatbot to sound formal, you can formally write the script. AI chatbots should introduce and greet your customers appropriately. Always keep your customer in your mind when you write a chatbot script.
2. How do you end e-commerce chatbot conversations?

Chatbots in e-commerce sales should end the conversation with a trigger. Redirecting the customers at the end of the conversation will also help e-commerce businesses convert website visitors into paying customers.
3. What are personality chatbots?
Personality chatbots have a story to tell their customers. There is a list of personality bots with different personalities that will engage and fascinate website visitors.

Latest posts by Greg Ahern
(see all)