Do you know about
chatbot surveys?
Chatbots are using Artificial Intelligence to help online businesses collect data with conversational surveys. Customer satisfaction is important to grow your e-commerce business and chatbot survey responses efficiently measure customers' preferences.
Survey bots converse with your customers and collect their feedback. A conversational survey helps you to analyze what your business lacks and how you can improve it.
Jump to the Content
Feedback Through Conversational Surveys
Chatbot Surveys Platform – Facebook Messenger
Chatbots resolve survey fatigue
Customer Insight through Chatbot Surveys
What is Market Research?
To increase the sales of your online business, you have to understand the needs of your customers. Market research is an analysis of customers' Desires. Market research by a conversational survey provides the details of what your customers prefer to buy. By understanding this feedback, online business owners can develop their brand around the customers' needs.
How Does a Survey Chatbot do Market Research?
Survey chatbots engage with your customers like a real-life sales rep and ask questions that are related to business objectives. Before using chatbots for surveys, e-commerce site owners should create a bot persona.
Most online shoppers skip the online surveys while purchasing the products. AI-powered chatbots interact with customers in real-time. The conversational tone of a survey bot encourages the customers to answer the questions without skipping through them.
1. Page Targeting – Target Marketing
AI chatbots converse with your audience and ask questions that encourage them to make a purchase. Chatbots use page targeting strategies and triggers to properly converse with users. If your customer is searching for a product, they need not leave the website to know more about it. Chatbots pop up and deliver the information to the users effortlessly.
If a customer is not satisfied with your service or products, the survey responses provide you with the reason. Target marketing helps you collect business insights so you can learn more about your targeted audience.
2. Advanced Conversational Logic
AI-based chatbots don't ask the customers irrelevant questions. Since online business owners add surveys inside the chatbots, the questions are based on conversational logic. By asking relevant questions, chatbots can encourage customers to stay on the website for a longer time.
Online business owners can use the survey data as actionable data to formulate marketing strategies for their businesses. Chatbot surveys can provide reasons why a customer is not interested in your services or products. By analyzing the surveys, e-commerce site owners can develop products based on customer preferences.
3. Feedback Through Conversational Surveys
Feedback through chatbot surveys increases the response rate of other online surveys. According to a recent survey, chatbots' market size will grow up to about 9.4 billion by 2024. Personalized responses to questions will encourage customers to answer the surveys and provide feedback.
Chatbots don't immediately jump into taking surveys, they start the conversation with a greeting and then ask questions. The growth of your online business and sales come hand in hand with chatbots. AI-based chatbots do multiple tasks like collecting customer feedback through conversational surveys and storing them so you can efficiently process them.
Read More: 6 Ways to Gather Feedback Through AI Chatbots: Chatbot Feedback
4. Chatbot Surveys Platform – Facebook Messenger
Online business owners can integrate chatbots on Facebook Messenger and distribute survey forms. Chatbots with independent AI can operate independently on Facebook Messenger. With this tool, you can collect answers from customers via survey forms and analyze their responses.
Integration with Facebook Instant Messenger can enhance the customer experience on your website and increase sales through data collection.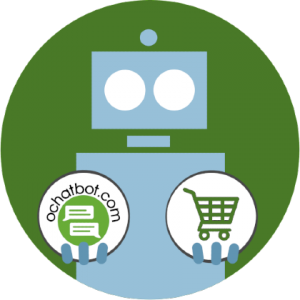 True AI to engage customers for eCommerce, business leads, and customer support.
5% to 35% Increase in AOV*

20% to 40% Increase in Revenue*

25% to 45% Reduction in Tickets with a Customer Service Chatbot
We Guarantee Results... Or Work For Free!
*When shoppers engage with Ochatbot®
5. Survey Chatbot Analytics and Reports – Survey Data
Reporting metrics in AI chatbots track the conversations of customers and analyze the website visitors. Chatbots replicate human agents through Artificial Intelligence and Natural Language Processing (NLP). The real-time conversation captivates customers.
A human agent cannot possibly remember every website visitor and the traditional survey method doesn't report the number of people who accessed the form. But an AI chatbot engages users and accurately stores the data. Online business owners don't have to rely on a sales team to collect the data of people who accessed the survey form.
6. Chatbots resolve survey fatigue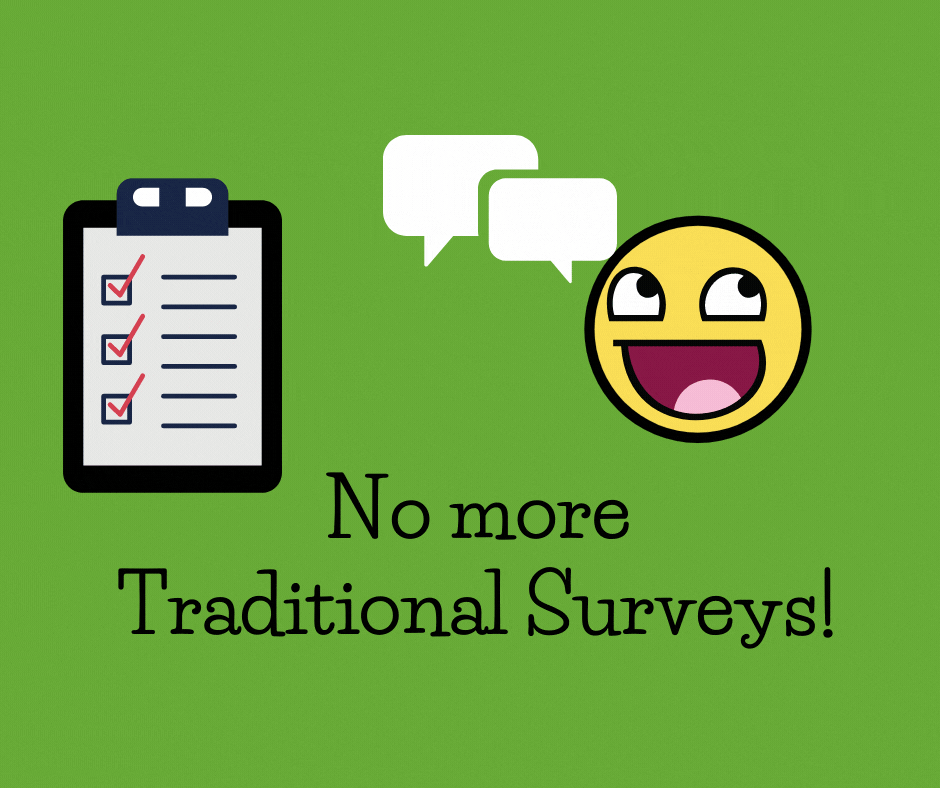 Survey fatigue is one of the biggest challenges that every online business owner faces. Embedding an AI chatbot to your website will not only engage the customers but will also resolve any survey fatigue issues.
Your user will not be very happy to answer repeated questions in traditional surveys. The targeted audience may easily skip the questions without answering them. AI chatbots resolve survey fatigue by conversing with open-ended questions that have business objectives.
Chatbots are powered by Artificial Intelligence technology, so the questions are designed to not sound too mechanical to the customers. Because of this, business owners don't have to worry about survey fatigue when they have a survey chatbot.
7. Customer Insight through Chatbot Surveys
As we've read above about the importance of market research, we should also know how collecting customer insights will help your business. Online websites can try different marketing strategies to captivate customers. But, first, they should understand which marketing strategy works best.
Chatbot surveys can help online business owners understand what marketing messages are reaching customers. By segmenting the marketing messages, businesses can also understand how their targeted audience perceives your brand. Customer insight can allow websites to efficiently give customer support when needed.
8. Creating Survey Forms
E-commerce site owners can create their own survey forms and add them to the chatbots. If you are planning to add a survey form to your AI chatbot, make sure they are aligned with your business objectives.
First and foremost, choose a platform to create your survey forms. Ochatbots integrate with Facebook messenger, so you can independently operate your chatbot on Facebook messenger.
Greet your customers! An AI chatbot acts like a sales rep, when your customer enters your website, it should greet them with captivating welcome messages.
You can personalize your messages with AI chatbots and they use NLP (Natural Language Processing) to jump from one conversation to another. NLP and Artificial Intelligence send personalized messages to your customers.
Survey forms with ratings, open-ended questions, and scales allow customers to give feedback quickly. Conducting surveys with chatbots is always fun, unlike traditional questionnaires.
Final Word
AI chatbots can not only help business owners to create surveys and receive feedback from their customers but adding chatbots to your website will also reduce the support ticket costs and manage several tasks at once. The built-in AI chatbots understand the user's intent more effectively compared to other bots.
The standard intents are pre-defined by built-in AI in Ochatbot, so online business owners don't have to spend so much time creating intents. Ochatbot simplifies time-consuming processes. Adding Ochatbot to your website is a great investment and provides an excellent ROI to eCommerce sites. Click here to get your AI chatbot with advanced features, and increase your business sales organically with AI chatbot.
Latest Posts
Frequently Asked Questions
 1. What questions should a chatbot ask?
An AI chatbot should ask questions that are relevant to the business objective. If your business is more concerned about how a customer found your website, chatbots can pop up and ask 'Hi! How do you know us?'. If your online business wants to know what a customer is searching for, questions like 'Hey! May I know what are you looking for?' can help you converse with the customers naturally and effectively.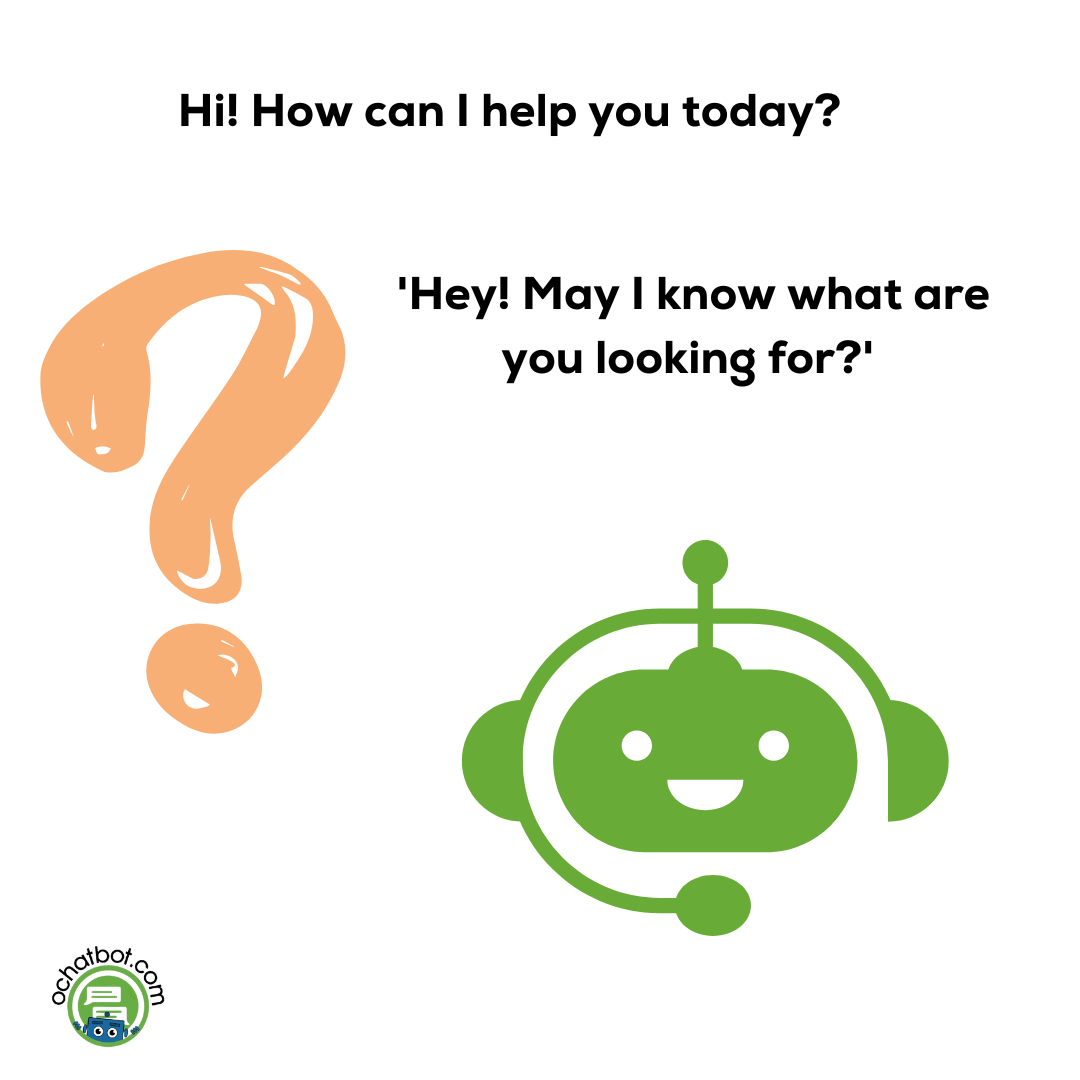 2. Why do people like chatbots?
A recent survey says that 74% of customers prefer chatbots to human agents for answering their questions quickly. Chatbots can answer questions fast and give relevant information to customers. Unlike human agents, AI chatbots can answer repetitive questions tirelessly without getting frustrated.
3. What is a conversational survey?
The conversational survey is a natural way for you to conduct surveys with your customers. Your respondents will likely participate in a conversational survey more actively than the traditional questionnaire. Natural conversations help you to create a healthy relationship between your audience and your brand.
4. How to create a chatbot survey?
Online business owners should first choose a platform and build their questions based on the collected data.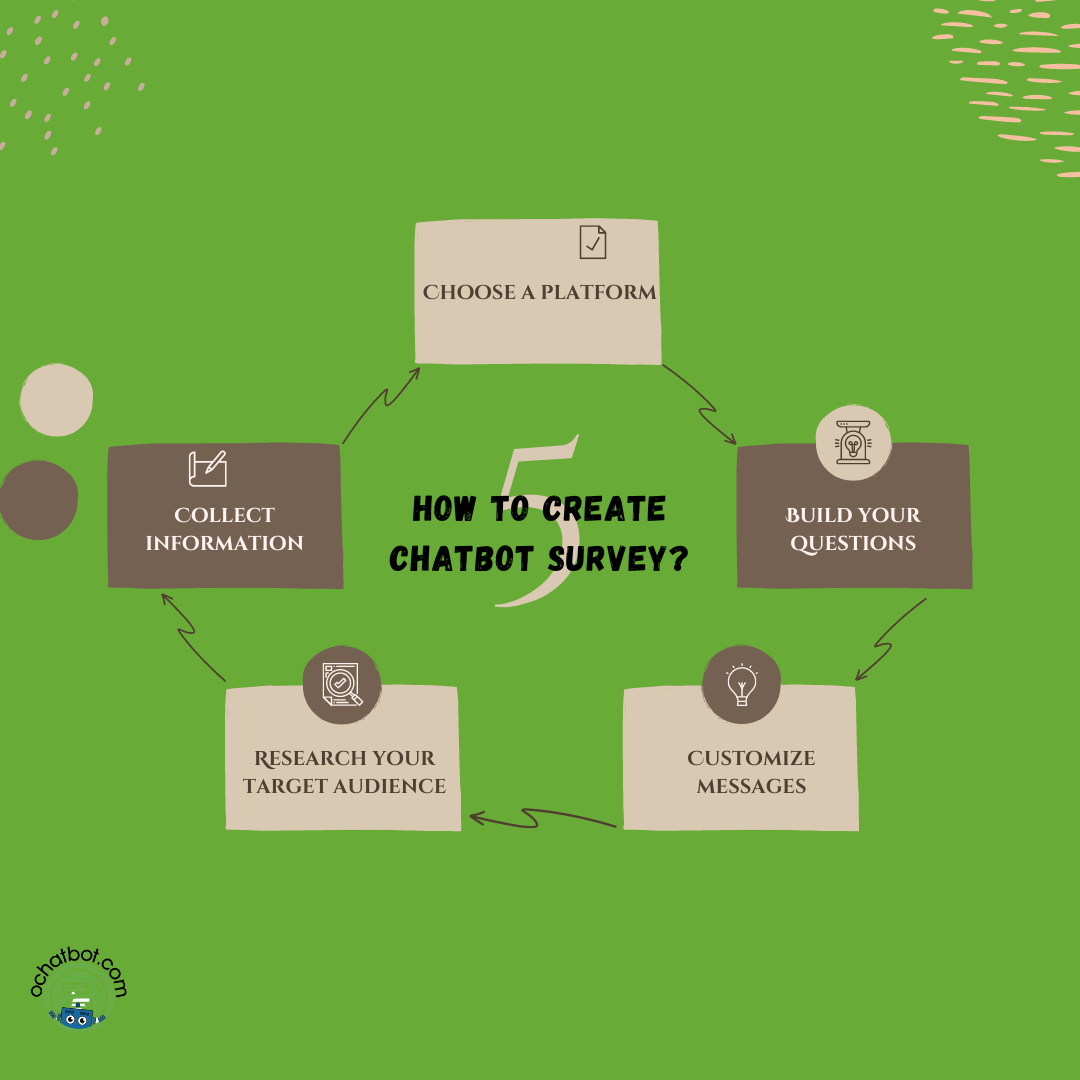 Latest posts by Greg Ahern
(see all)