A Shopify chatbot provides real-time solutions to customers' problems and questions. AI chatbot provides the customer meaningful answers and more sales to Shopify store owners. Many online business owners implement live chat for Shopify for conversion, but an AI chatbot does multiple tasks and provides instant solutions to customers' questions.
If you set up your Shopify store with an effective chatbot, you will find your work is reduced.  You can automate returns, check inventory, track order status, and resolve customers' questions with personalized chat. Adding a chatbot to your Shopify store enhances customer experience and invites more potential customers to your Shopify website.
Are you struggling to find the best chatbot App for your Shopify site? Let us compare the four Shopify chatbot apps to add the best chatbot for excellent customer service.
Jump to the Content :
Shopify Chatbot Apps – A Comparison
Ochatbot®
Ochatbot is an effective ai chatbot platform that engages the users with Artificial Intelligence technology behind it. One of the best features of the Ochatbot is its natural conversation and accessibility. It is the best online chatbot for Shopify that gets smarter every day with constant learning. Online business owners can implement Ochatbot(an automated Shopping bot) for Shopify chat to build a customer-centric business.
Conversational chatbots play a vital role in increasing the sales of e-commerce stores. Ochatbot's human-like conversation through Natural Language Processing(NLP) engages with the customers at the right moment.
PROS
Ochatbot helps in abandoned carts recovery by using various triggers in the conversation.
Page targeting is one of the exceptional features in Ochatbot that interact with the customers at the right moment.
Ochatbot helps online business owners to track abandoned carts, converted carts, order status, revenue, and customer behavior through the conversation.
Chatbot implementation is a piece of cake with Ochatbot since it is code-free.
E-commerce site owners can connect this chatbot with various CRMs(Customer Relationship Management) through Zapier integration.
Ochatbot is beneficial for Shopify stores since it integrates with e-commerce platforms easily.
This AI chatbot resolves the customer's question with personalized responses and reduces the cost of the support team.
CONS:
Limited omnichannel communication.
Zoho Sales IQ
Zoho Sales IQ is one of the advanced chatbot apps to track visitors and provide customer support. This platform is also used for lead generation and increasing the conversion rates of websites. SMS campaign by Zoho Sales IQ targets potential customers and engage with them through various messaging platforms like Facebook messenger.
Zoho Sales IQ tunes the chatbot behavior and helps in marketing automation. Sales automation by Zoho brings the customer close to the brand objective and increases the sales of the websites. This effective platform provides customers' satisfaction by allowing business owners to create custom chatbots. Zoho Sales IQ chatbot saves the time of online business owners by engaging with the store visitors like a customer service agent. NLP allows this customized bot to chat with the customer like a human agent.
PROS:
Zoho Sales IQ helps in email marketing
It helps to create chatbots with different user intents.
Effective communication through audio, call, and e-mail.
CONS:
Complex interface and it is difficult to set up.
Not so many options to customize the bot.
Customers find it difficult to use the live chat options at times.
Gobot Chatbot
E-commerce platforms use AI chatbots to communicate with the customer and track their behavior to develop a customer-centric business. Gobot chatbot is a live chat platform for Shopify websites, this chatbot converts the website visitors into customers with shoppable quizzes.
Gobot Chatbot helps in product discovery and tracks the order status with easy integration. It doesn't track the order status alone. Gobot manages subscriptions and resolves customers' questions about shipping and refund policies.
PROS
Engage with the store visitors effectively through conversational popups.
Provide personalized solutions and recommend relevant products to the customers.
This Shopify chatbot app reduces the support ticket cost with CRM integration.
CONS
Gobot doesn't provide post-purchase feedback
Doesn't offer upsell and cross-selling features.
Gobot Shopify chatbot doesn't offer orders via chat or in the chat payment system.
Tidio
Tidio is a 24/7 chat and invites more customers to your Shopify store with an automated response. The live chat option responds to customers' repetitive questions by connecting customers with different communication channels.
Website visitors can engage with the brand through Facebook messenger, e-mail, and live chat options. Shopify store owners can optimize their Shopify website by tracking order status and products with this Chatbot.
PROS
This AI chatbot is easily accessible and provides various templates to online business owners.
Answers mundane questions and helps the customers to find the products.
NLP technology behind this chatbot makes it easy to use and reduce help desk cost.
CONS
Tidio doesn't support omnichannel communication, online business owners can only use this chatbot on messenger and websites.
The drag-n-drop feature in this chatbot is not easy to set up.
Online business owners find it difficult to access customer data through conversation.
Best Shopify Chatbot for Your Shopify Websites: Who is the winner?
E-commerce site owners use AI chatbots for better customer and marketing automation, a Shopify chat support App should also reduce the support ticket cost. Online business accelerates their sales when chatbots automate repetitive tasks and resolve customers' questions within a few seconds.
Ochatbot reduces the support ticket cost from 25% to 45% and responds to the questions like returns tracking, refund status with conversational elements. From the above comparison, Ochatbot helps the customers more efficiently compared to other Shopify chatbot apps. Let's look into the exceptional features of Ochatbot and how it responds to every question. The questions related to sizing, product care, return policies, generating leads, and more.
Personalized response to customer's questions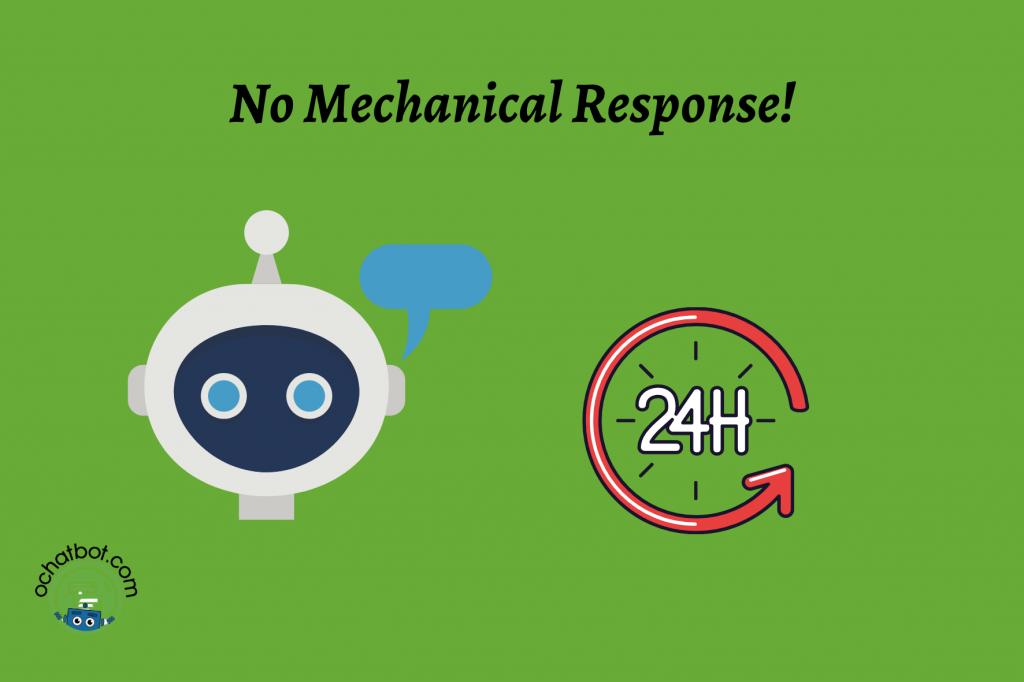 Ochatbot responds to customers' questions with the Artificial Intelligence technology behind it. This AI chatbot pops up automatically and contextually while customers browse the website. Artificial technology tunes the chatbot to respond like a human in a conversation. Ochatbot can quickly answer customers' questions when it can answer the question the online shopper will be directed to customer support.
Personalized responses include connecting product recommendations and adding upsell and cross-sell strategies. Ochatbot targets customers from every page of the website and easily analyzes the user intent to ask relevant questions. Shopify store visitors don't have to leave the website to know more about the product, Ochatbot gives short product descriptions within the chat window.
Customized AI Chatbot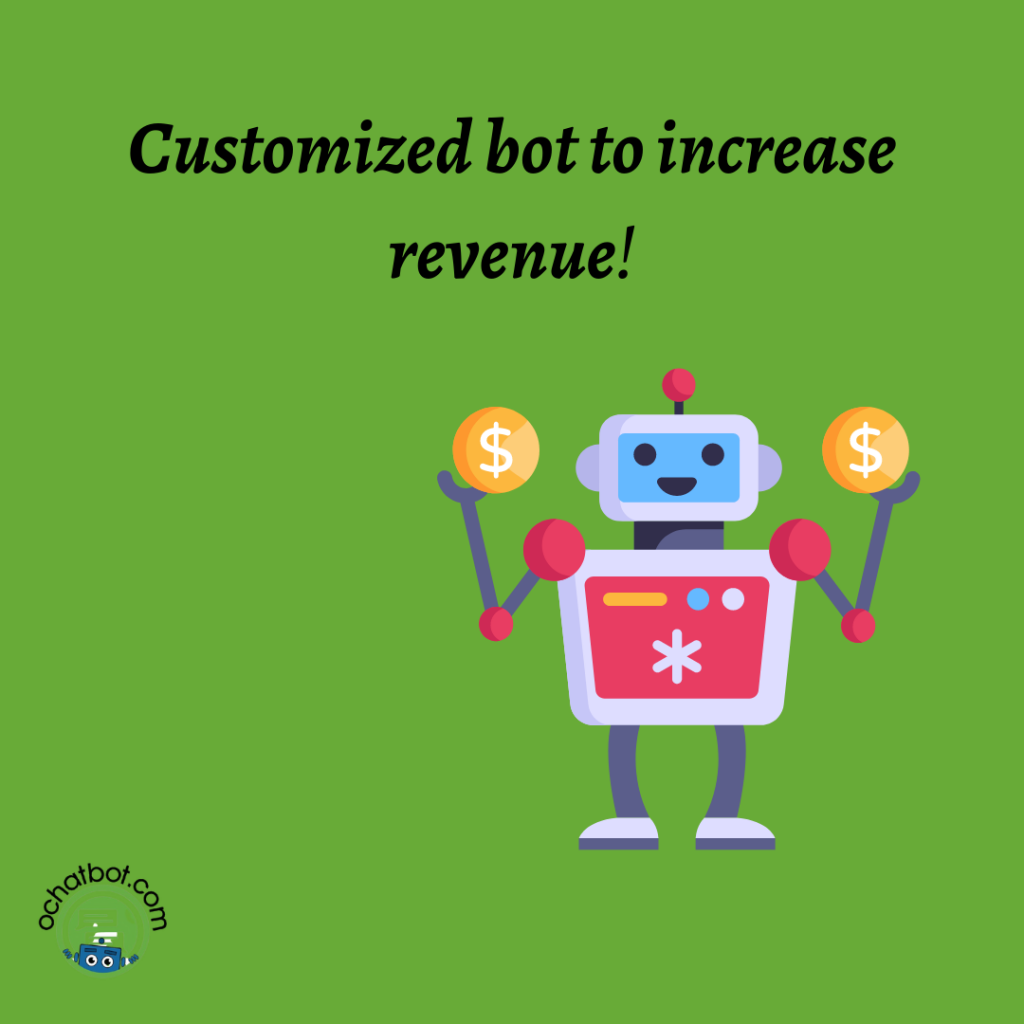 One of the difficult challenges while finding the right chatbot and adding it to the Shopify site is choosing a customized AI chatbot. Online business owners can customize Ochatbot to match their brand image, they can see the appearance, size, and location of the window.
Ochatbot offers customer support 24/7 by answering every question related to products and providing customer satisfaction. This AI chatbot is fully customizable and provides a great user experience in your Shopify store.
Reduce the Support Ticket Cost
As mentioned above, Ochatbot and Leadbolt reduce the support ticket cost and support customers efficiently. Ochatbot can link one question to another, it can also easily jump from one conversation to another conversation.
Ochatbot helps in reporting and business analytics, it tracks the conversations, revenue, and updates customers with valid information. E-commerce site owners can also add forms and surveys inside the chatbot to gain customer feedback easily. Ochatbot tracks the order status of the customers and offers customer support by resolving every question regarding the products and services.
CRM Integration
CRM(Customer Relationship Management) integrated chatbots simplify the data entry and do multiple tasks. Chatbots with CRM integration collects the customer data through the conversations and manage the data efficiently.
Ochatbot with Zapier integration connect to thousands of CRMs effectively. CRM integrated chatbots help the brand owners to know more about customers' preferences and provide customers satisfaction. Chatbot automation resolves almost every question and analyzes the conversations quickly to collect the data.
Ochatbot is Your Shopping Assistant!
Ochatbot acts like a real-time sales representative and converses with the customers naturally. Natural Language Processing(NLP) in Ochatbot learns from human conversation and mimics the conversation. Ochatbot is also one of the best auto check-out bots.
Other Shopify chatbots respond to every question of the customers, but the answers might sound mechanical without artificial intelligence and NLP. Ochatbot's answers don't sound mechanical and e-commerce platforms can converse and understand the customers' preferences with this shopping assistant.
Accessibility
Ochatbot doesn't have a complex interface, it is easy to set up a chat widget with customized size and appearance. Customers can easily add the products to their cart without leaving the chat window, there will be no browse abandonments with Ochatbot.
Shopify store visitors engage with the chatbot and purchase the products based on Ochatbot's upsell and cross-sell strategies. Ochatbot is code-free and online business owners can easily set up chatbots to their websites.
Abandoned Cart Recovery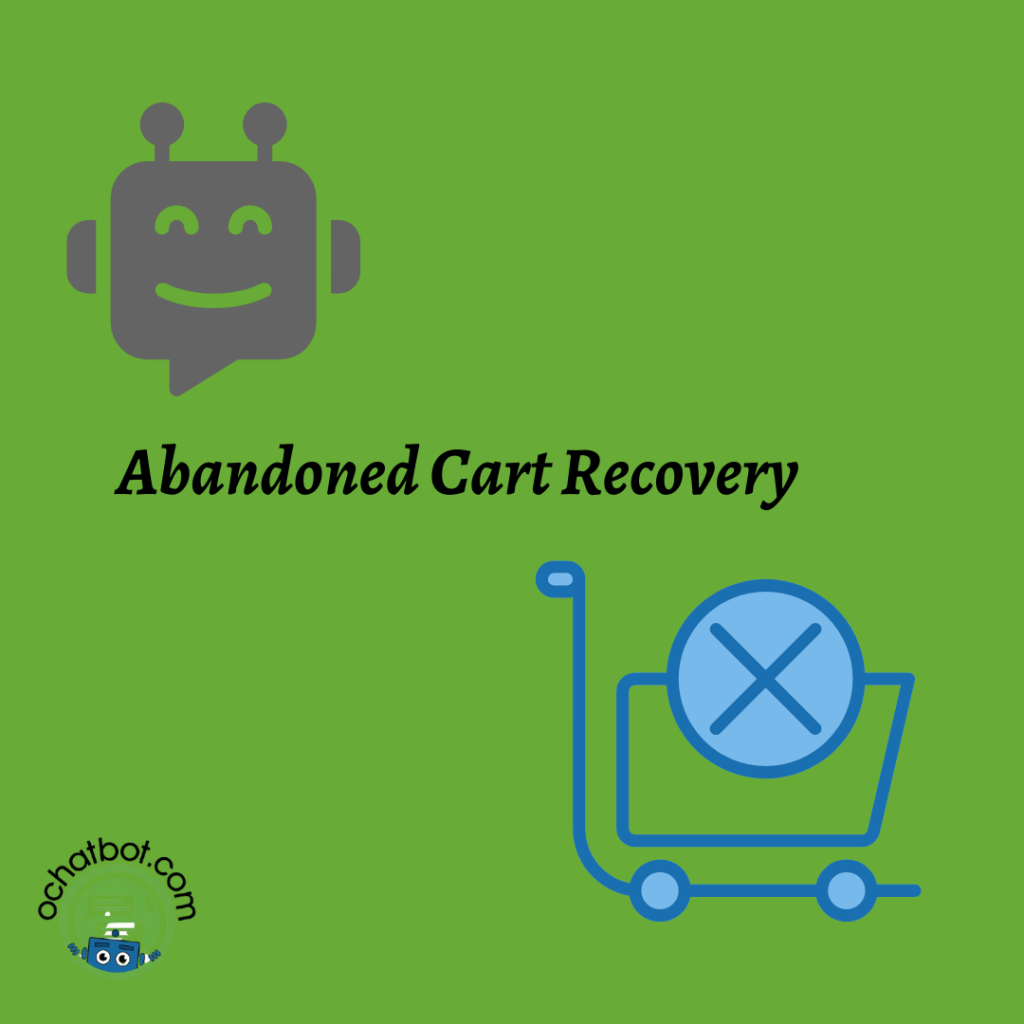 Cart abandonment is one of the issues every e-commerce site owners face while making the customers purchase the products. This best Shopify bot boosts sales with proper engagement and relevant product recommendations.
Ochatbot pops up and reminds the customers about the products in their carts, it also augments the traditional e-mail cart recovery. Chatbots recommend products based on customers' browsing history on the website, additionally, the cross-sell strategies update customers with proper information about the products.
Final Word
Ochatbot offers leadBot templates and helps in lead generation for B2b businesses. E-commerce site owners can easily understand their targeted customers and develop a customer-centric business with Ochatbot's exceptional features. Online business owners should create customer satisfaction to invite more website visitors to the Shopify store. Converting website visitors into customers in a Shopify store is now an easy task with Ochatbot. Ochatbot is also the best bot for online shopping and provides instant solutions.
Online business owners don't have to worry about machine errors in the conversation. Human intervention in the conversation creates a healthy conversation and nurtures more customers. Ochatbot also has a 45-day free plan for online business sites! If you want a bot to purchase items online and convert your website visitors to customers, click here to know more about the pricing plan.
Suggested Reads:
Frequently Asked Questions
Do we have free chatbots for Shopify?
Ochatbot provides 45 days free trial of a chatbot with advanced plus plan features. This no-code chatbot is not too complex to integrate on your website.
Does Shopify have phone support?
Customers can interact with the Shopify team 24/7 through e-mail, chat, and phone. The Shopify team is available to resolve all issues and answer questions quickly.
How can we find Shopify e-mails?
Shopify e-mails are available in the marketing section on the Shopify site. By clicking 'create campaigns', you can easily find the e-mails.
Can we have multiple Shopify stores?
Yes, online business owners can have multiple Shopify stores, but they cannot log into different stores with the same e-mail account. If you have multiple Shopify stores, you should log in from different mail ids.
Latest posts by Samuel Darwin
(see all)