As we approach 2023 we continue to adapt to the challenges that companies face through the COVID-19 global pandemic. The events have changed how we interact with each other and moved many companies into the digital world. Here we are looking at the chatbot trends in 2023.
Used in many industries, chatbots are able to meet any business's needs. Many marketers and retailers use chatbots in sales and for simple customer service. They are a convenient way to alleviate customer support representatives from easy, repetitive customer questions. AI chatbots augment customer support, improve lead funnels, and boost revenue. The popularity of these chatbots has been on the rise for the past several years and 2023 is looking even more into the digital future through the help of artificial intelligence and chatbots.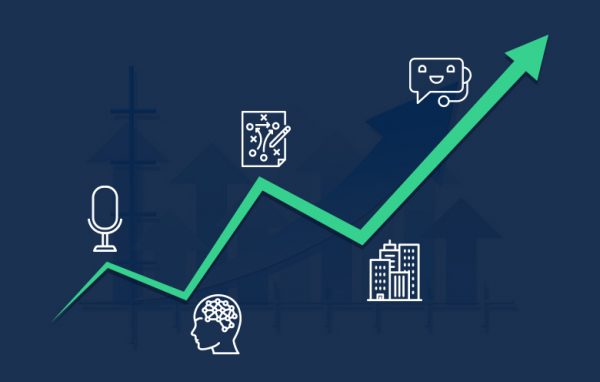 Why Chatbots?
One of the most important uses of chatbots is how they engage customers on a company's website to help the customer better understand the company's product or service. This allows the company to save up to 30% of the customer support costs it has to bear, according to Linchpin. The abilities that chatbots have compared to a live agent are limited to the programming but are available at all times. Customer demands have increased and patience has decreased but chatbots provide a bridge between that gap by always providing customer support in a fast and reliable way. Linchpin continues by mentioning chatbots provide personalized shopping experiences that build positive customer relationships, increased customer loyalty, and gain positive feedback by satisfying customer needs.
Chatbots can be measured as successful when they accomplish their strictly defined goals. Their popularity was predicted to shrink after 2017, but the newest features and innovations continue to drive the annual use of chatbots upwards. A common misconception of the future of chatbots is that they will replace customer service representatives; this is not the case. Chatbots filter out where a live agent may not be necessary to help a customer. By answering simple questions and providing relevant information, a chatbot informs the customer quickly, leaving the live agent to handle more complex situations.
Chatbot Rising Trends
The chatbot trends in 2023 have significantly grown more popular since the first chatbot. Launched in 1966 at MIT, ELIZA became the first chatbot. ELIZA was able to answer some very simple questions. From there, it has grown into a 17.17 billion dollar market in 2020 and it is forecasted to grow to 102.29 billion dollars by 2026. With the recent COVID-19 pandemic, remote working has dramatically increased leaving many companies on lockdowns out of the office. The support offered by chatbots provides an ease to both the consumer and the company as they have limited time for customer service. Linchpin predicts 47% of organizations are going to use chatbots for customer service and 40% are going to add virtual assistants.
In 2018, according to Chatbots Magazine, the investment in chatbots by 2021 would be 4.5 billion dollars. Major growth is predicted within 2023 for the use of chatbots, due to customers' preference to interact with chatbots 63% more than with a live chat. This tool provides customers a way to interact with a website and company more in-depth helping improve the customer experience.
The use of chatbots will increasingly be part of our daily lives. Chatbots are enhancing customer services so that customers are able to get improved customer service fast and effectively 24/7. They create a personalized support system that is reliable and able to help reduce the amount of sales obstacles that businesses face. In 2020 there was a large gap between the need for customer support and the economic downturn (TechRepublic). In order to fill this gap, chatbots, automation, and AI will be used.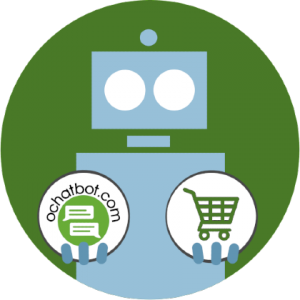 True AI to engage customers for eCommerce, business leads, and customer support.
5% to 35% Increase in AOV*

20% to 40% Increase in Revenue*

25% to 45% Reduction in Tickets with a Customer Service Chatbot
We Guarantee Results... Or Work For Free!
*When shoppers engage with Ochatbot®
Chatbot Development Trends
Social media platforms are growing along with the value of communication. Chatbots are commonly found on platforms like Facebook and Facebook Messenger. To meet the increasing needs of customers, many chatbots are adding voice recognition to quicken commands. According to Socialbee, 45% of Amazon Echo users are on their mobile devices to shop. Although the Amazon Echo's technology is much more wide-ranging with access to a large amount of data, the use of quick, convenient technology to make customers' shopping experience faster is predicted to grow in 2023. Voice assistants and voice recognition have grown 9.5% from 2019-2020 and around one-third of the US population will use a voice assistant at least monthly on any device (Emarketer).
As chatbots are growing in popularity, they become more and more customizable and used for specific purposes. For example, Ochatbot is an eCommerce chatbot used by online retailers as a fast and direct sales process. Some eCommerce AI chatbots are able to find products, place orders, track orders, recover abandoned carts, and many other sales features. Other chatbots are being developed to improve the customer experience from travel agents to real estate agents and even healthcare – chatbots are becoming even more diverse and will continue to spread to many different industries.
Shown below is a chart depicting how chatbots are used in different industries and their predicted use going into 2025 (Grand View Research).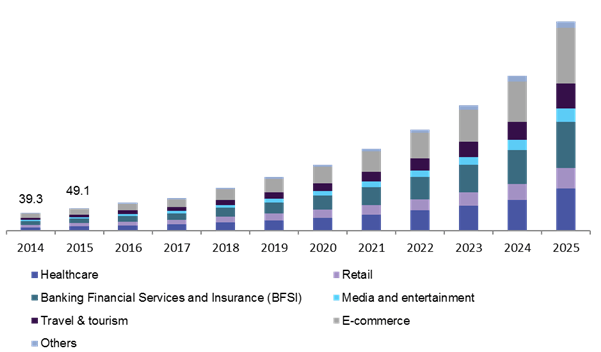 Conclusion
The number of companies utilizing chatbots in 2023 is predicted to grow. As more innovative chatbot features arise and as chatbots learn a wider array of skills, they are becoming more diverse and effective which naturally leads to an increase in customers interacting positively with chatbots. Engaging customers with a compelling website experience is key for companies to gain more revenue. Savvy companies use chatbots as tools to lead customers closer to purchase by making the process even more convenient for their fast-paced lives. As the popularity of chatbots rises, make sure your company jumps on the bandwagon to increase revenue, better lead generation, and improve the customer experience.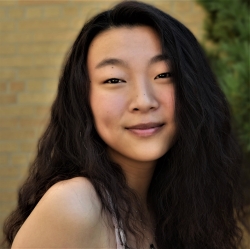 Latest posts by Jasmine Ahern
(see all)