Do you wonder how AI Chatbots in conversational commerce could exponentially increase sales for your online business? Well, if optimizing every page of your e-commerce website is part of the plan, adding chatbots is a great way to set yourself up to succeed.
Increasing product sales with different types of conversions are the crux of the matter for every online business owner. Conversational eCommerce is one of the boons and easiest ways for e-commerce websites to increase product sales and number of their sales organically.
Overview of the Content
What is Conversational Commerce?
Conversational commerce strategy in e-commerce revolves around the communication-centric business. To improve customer satisfaction in e-commerce, you should engage customers in a better way.
The customer journey in the e-commerce industry depends on personalized service and resolving their issues immediately. Conversational commerce revolves around providing personalized service to customers by understanding their needs and preferences.
Conversational commerce helps a business explore the preferences of customers by surpassing traditional customer service strategies.

This conversational commerce converts website visitors into potential customers through conversation.

Conversational definition in AI chatbots user intent and automatically link questions and relevant suggestions.
Conversational Commerce Tools
To enhance the customer experience in e-commerce, you should make use of efficient conversational commerce tools.
Rule-based chatbots, artificial intelligence-powered chatbots, and live chat are the two conversational platforms that improve customer conversations and analyze their persona.
AI chatbots are advanced conversational commerce tools that have machine learning, sentiment analysis, and natural language processing technologies behind them. When you understand your customers' preferences and tailor conversations based on that, you will also boost brand loyalty.
When did Conversational Commerce Start?
The term 'conversational commerce' was coined by one of the American bloggers in a Medium Article in 2015. The idea of marketing online stores and reaching out to customers through messaging Apps became famous since then.
E-Commerce Chat
Conversational commerce, supported by AI technology, can raise customer lifetime value and build brand image but most importantly increase sales. Artificial intelligence in chatbots is a win-win, contributing to both customers and online business owners. Conversational commerce informs and guides customers, converting website visitors into customers.
According to a report by Opus Global, investment in chatbot technology will reach $4.5 billion by the end of this year. There are many good reasons for that level of investment, and we have detailed some of them The good news is that it is not expensive to add an AI chatbot to your eCommerce site and the gain in revenue is 20% to 40% when shoppers engage with an AI chatbot.
Conversational Marketing Definition
Conversational commerce helps a business explore the preferences of customers by surpassing the traditional customer service strategies. This conversational commerce converts website visitors into potential customers through conversation.
Conversational definition in AI chatbots user intent and automatically link questions and relevant suggestions.
AI chatbots build good customer service with 24/7 availability. Customer service with human agents can, by necessity, lack timeliness. AI bots can resolve many common points of concern or lay the groundwork for more efficient follow-up by an agent.
Customers prefer personalized advice and conversational texts to assist them in their shopping. When AI chatbots can resolve customer questions and issues with product images and videos, they contribute to brand credibility.
How Do Conversational Commerce Bots Work?
AI chatbots analyze customer preferences, gaining insights that can drive rich messaging and new strategies. Thus, conversational commerce provides a marketing element that translates directly into increased revenue.
1. Bot Persona
A bot persona in AI chatbots interacts with customers on support questions and gives that conversational feel to the exchange. Natural language processing (NLP) in the bot persona allows the chatbots to understand the native language of the customers and enables active engagement. The humanization of chatbots, if sufficiently relevant and helpful, is intriguing enough for customers to continue the interaction through product discovery, problem resolution, or online purchases.
2. Targets Customers' Questions with Conversational Commerce
AI chatbots give relevant product recommendations for customers by targeting their questions and analyzing them like a human agent.
AI chatbots are beneficial for conversational commerce to track revenue and order status.
Conversational marketing benefits online business owners by qualifying leads through derived interpretation of customers' questions.
Humanized chatbots like Ochatbot analyze the data of website visitors to understand their needs and preferences.
AI chatbots raise revenue by tracking the actions performed by the customers and customizing responses for better conversions.
3. Omnichannel AI Chatbots in E-commerce
Conversational commerce uses different marketing strategies to connect with potential clients. Both live chat agents and chatbots keep pace to convert website visitors into hot leads. AI chatbots are winning the race by only a very narrow margin with a multi-channel strategy by not only engaging customers on the website but also on social networks such as Facebook.
AI chatbots on different social media platforms efficiently communicate with prospective customers
A cohesive message on the brand on different marketing channels invites prospects and customer engagement.
Conversational commerce with Omnichannel AI chatbots is customer-centric, answering and instantly resolving questions/issues for website visitors.
AI chatbots with a multi-channel strategy provide fallback reports, data insights, lead forms, and conduct surveys.
The omnichannel strategy allows customers to purchase products on different channels. Customers go through the sales pipeline of e-commerce websites' multi-channel strategy of AI chatbots.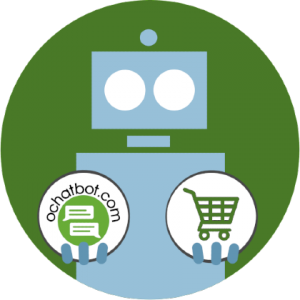 True AI to engage customers for eCommerce, business leads, and customer support.
5% to 35% Increase in AOV*

20% to 40% Increase in Revenue*

25% to 45% Reduction in Tickets with a Customer Service Chatbot
We Guarantee Results... Or Work For Free!
*When shoppers engage with Ochatbot®
4. Deep Customer Insights
Conversational commerce lifts the revenue of e-commerce websites through engaging with site visitors and overcoming sale and support obstacles.
Chatbots with artificial intelligence are the future of e-commerce because of how they evaluate customer needs. An online business grows when more consumers recognize the need for your products!
One of the benefits of using AI chatbots in conversational commerce is to gain insights about potential clients.
AI chatbots in conversational commerce analyze customer insights initially to formulate personalized suggestions.
AI chatbots turn customer data into marketing insights. The marketing insight gives accurate solutions to the questions of customers. Chatbots provide insights like mentioning competitors' products and services, confusion on particular pages on the sites, and the importance of product features.
E-commerce websites primarily use AI chatbots in conversational commerce to gain customer insights and personalize suggestions. Customer-centric AI chatbots succeed in increasing the sales of online businesses by streamlining the clients' data.
AI chatbots understand user intent and business objectives, continuously reflecting these in the analytics, and guiding online retailers in modifying strategies to increase revenue.
5. Reduced Cart and Browse Abandonment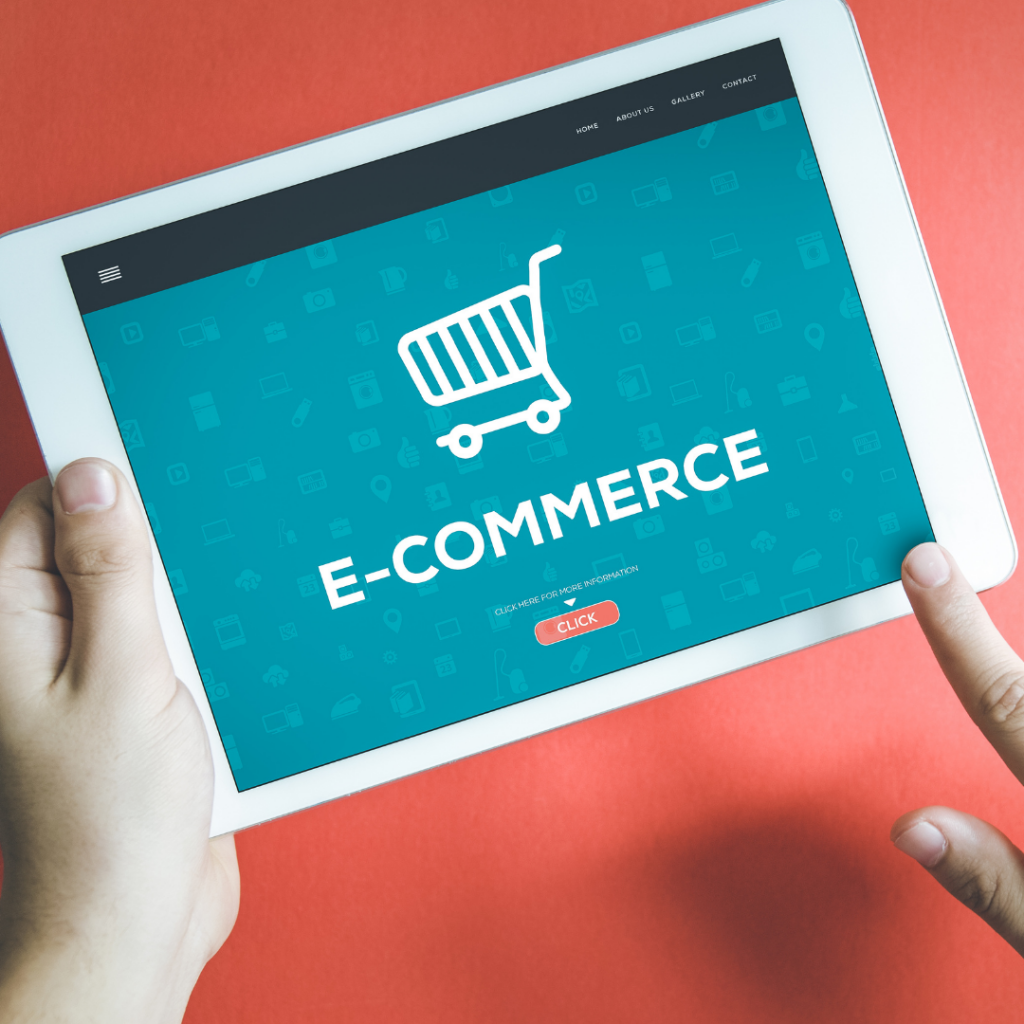 Online shoppers browse different e-commerce websites to purchase a product. Customers add products to their online shopping carts and often use the internet to research the specifications. But AI chatbots can assist customers with their product-related questions, reducing the need for customers to leave the site in pursuit of information.
E-commerce websites use chatbots to engage with customers, offering personalized suggestions for more informed choices.
Chatbots also pick up a conversation where the shopper left off.
AI chatbots simulate interactions with conversational texts. Customers decide to buy products from the e-commerce website when they feel confident the product meets their needs.
The bot can detect if there are products in the cart and engage them in a conversation to purchase. this also works alongside traditional abandoned cart emails.
6. Qualifies Potential Leads
Website visitors can make instant choices with relevant suggestions offered by chatbots. Chatbots help convert website visitors after qualifying them as leads
Chatbots ease meeting schedules and convert leads into clients.
AI chatbots conduct surveys and interact with customers to generate leads.
Chatbots in conversational commerce provide metrics, like recent engagement and interaction, to manage leads.
7. Shopping Convenience with Chatbots
An online business allows customers to purchase products when convenient for the customer. Purchasing products with ease is a significant factor in increasing sales exponentially on e-commerce websites
Real-time conversations present an opportunity for brands to enhance customer relationships and increase sales.
Customer convenience starts with conversational commerce and helps customers decide what to purchase.
Customer convenience starts with giving your customers an appealing shopping experience while purchasing products online. Chatbots can guide potential customers through different phases, from introducing them to the product and allowing shoppers to add products to the cart directly from the chat window.
8. Cross-Selling Opportunities
Cross-selling and upselling are the two effective product marketing strategies in the e-commerce industry. AI chatbots help online business owners sell their products to their customers with upselling and cross-selling strategies.
When your customers cannot find their desired products in the store, AI chatbots will recommend them the relevant products and increase the purchase rate. In the same way, chatbots also boost the upsell strategy by recommending premium products to customers. Conversational commerce with AI chatbots reduces the purchase abandonment rate with these two effective strategies.
9. Collect Valuable Feedback
Online shoppers will become returning customers to your online store more if you value their feedback and enhance delivery convenience.
Nevertheless, collecting feedback through the traditional method is quite challenging, hence online business owners can collect customer feedback through conversational surveys. Chatbots collect feedback conversationally and help you enhance customer satisfaction.
Comparison Between eCommerce Live Chat and AI Chatbot in Conversational Commerce
Conversational marketing uses both live chats and AI chatbots for customer conversions and to escalate sales.
AI chatbots surpass live chats with exceptional technologies, like natural language processing. The speed and accessibility of machine learning chatbots provide an opportunity for merchants to engage more customers. Live chat has human agents behind the conversation, but time zone issues can reduce the interaction opportunities between the brand and the customer. But of course, chatbots work around the clock, and artificial intelligence lends a human touch to the conversation.
Chatbots can continuously answer routine and repetitive customer questions, providing 24/7 customer support.
AI chatbots are not outpacing live chats because of time zone issues only! Artificial intelligence and machine learning technology in AI chatbots handle complex questions, understand most emotive texts, and respond instantly.
Chatbots in conversational commerce engage the customers with personalized suggestions. AI-based chatbots create customized recommendations and understand user intentions.
Chatbots provide lead forms, surveys, and FAQs to gather customer insights. AI-based chatbots analyze customer data and increase agent productivity. AI chatbots with NLP are better in conversational commerce than other strategies and predict real-time conversation with human supervision.
Key Takeaway
The advances in AI technology are enabling e-commerce websites to understand more about their customers. Artificial intelligence with a human-in-the-loop boosts interactions, substantially reducing browse abandons.
AI chatbots play a vital role in conversational commerce to lift revenue by unfolding different marketing strategies. Live chats without artificial intelligence can help customers to find products, however, it is difficult for e-commerce websites to help customers instantly with Live Chats.
Whereas, chatbots with human-in-the-loop and artificial intelligence technologies provide the right set of opportunities to the customers. There are chances when chatbots fail to understand emotive texts, in that case, HITL and machine learning technologies behind Chatbots come to the aid of online businesses to make sales with conversational commerce. It is difficult for e-commerce websites to help customers instantly with Live Chats.
Suggested Reads
Frequently Asked Questions
1. Which AI bot is best for conversational commerce?

Chatbot builders help websites to set up chatbots and optimize landing pages. Ometrics Ochatbot is designed with HITL Machine Learning technology for quick boosting of sales revenue and reducing support tickets.
2. Can chatbots speak different languages?

Chatbot with artificial intelligence doesn't only give perfunctory responses to the customers. Bots can speak different languages by supporting and conducting conversations through Natural Language processing. Chatbots that speak multiple languages augment your reach effectively.

3. Which is the cost-efficient chatbot for e-commerce websites?

Ochatbot is the most inexpensive and effective AI-powered chatbots in the market. Ometrics offers a free plan with a trial for startups! Functional plans like basic, plus, and pro will be highly beneficial to online business owners.

4. What are the famous conversational Apps?

Quartz, Ochatbot, Duolingo, and Penny are some of the conversational Apps

5. What is Uber eCommerce?

Uber is a B2C eCommerce business and developing swiftly. Uber eCommerce coined and developed the term 'Conversational Commerce'.

Latest posts by Greg Ahern
(see all)