General – Zapier
Zapier is an online automation tool that connects apps to automate repetitive tasks without coding. Send your lead form or survey data straight to your CRM. Let's take you through step-by-step how to create a "Zap"; first login to Zapier.com and start creating a new "Zap".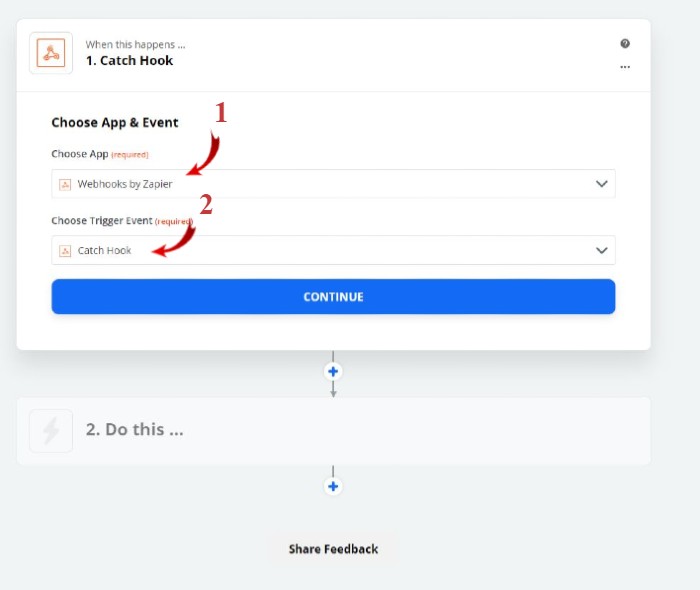 1. Give your Zap a name, and then search for "Webhook" and click on "Webhooks by Zapier."
2. Choose a Trigger Event – "Catch Hook" and click "Continue."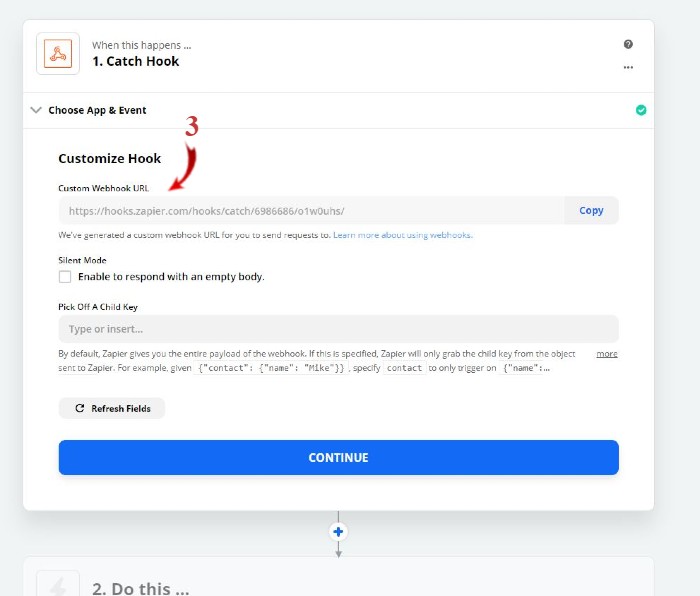 3. On the "Customize Hook" page, copy the Custom Webhook Url and leave the other fields blank.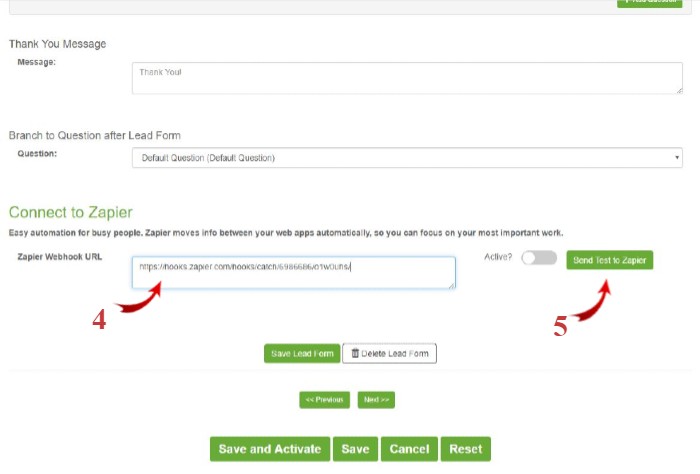 4. In another browser tab, go to Ometrics.com and log in. In your Ochatbot Lead Form (or, whichever tool you are using), go to the Zapier Connection section and paste in the zapier webhook url.
5. Click "Send Test to Zapier."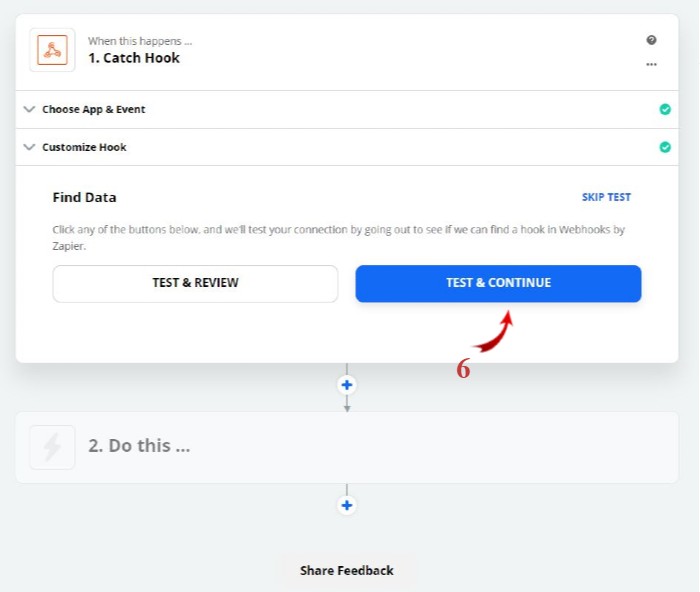 6. Go back to Zaper and click "Test and Continue."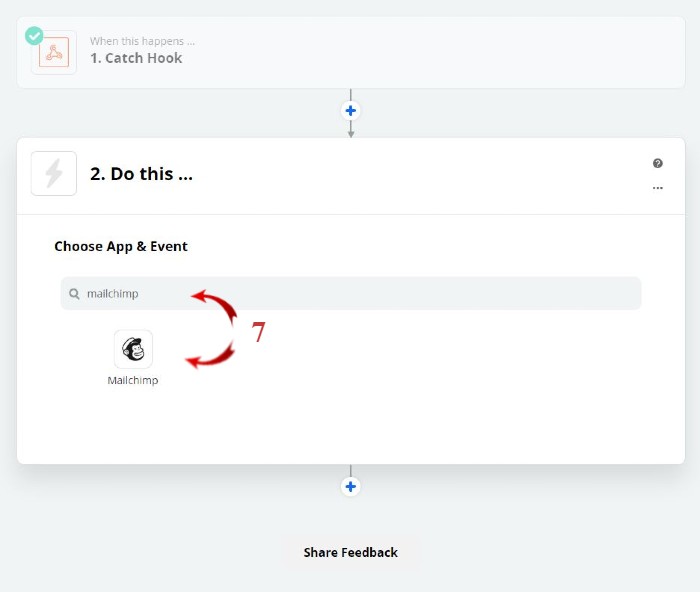 7. Search for the app to which you want to connect.  (In this case, we chose Mailchimp.)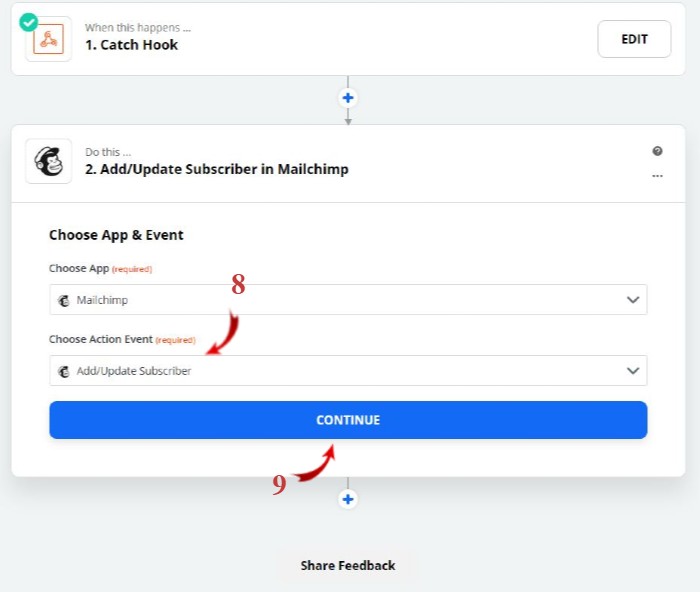 8. For our "Action Event," we chose to add the Ochatbot lead as a new subscriber in Mailchimp.  (Depending on the application you are connecting, there may be different action events.)
9. Click "Continue"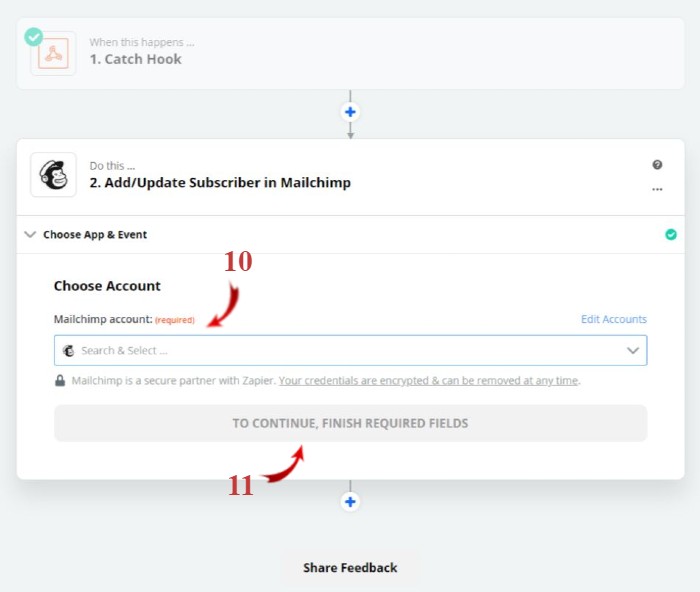 You will need to connect to your application.  In this case, we need to login to Mailchimp and choose which list we are going to connect. (Depending on the application you are connecting, you may see something different here.)
11. Then, click "Continue."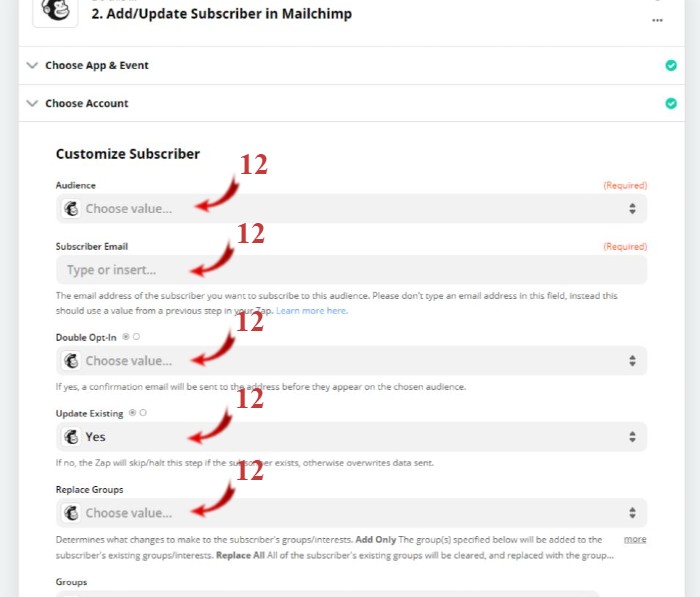 12. Each application may have different values for this step.  Here you need to map the Ometrics fields to the Mailchimp fields.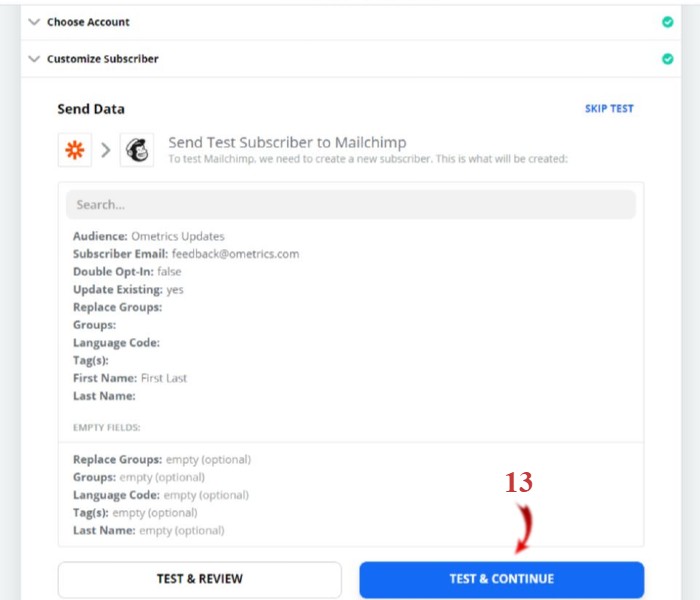 13. Now, with all the Ometrics fields mapped to the Mailchimp fields, you will click "Test and Continue" which sends the test data to Mailchimp to verify the connection.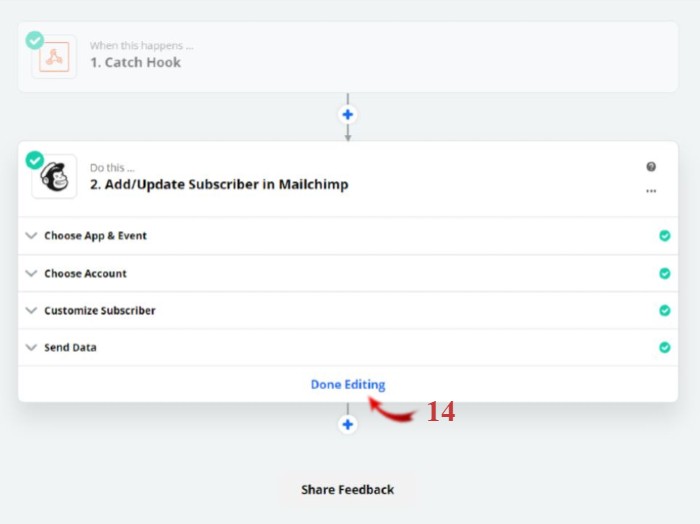 14. After a successful test, click "Done Editing"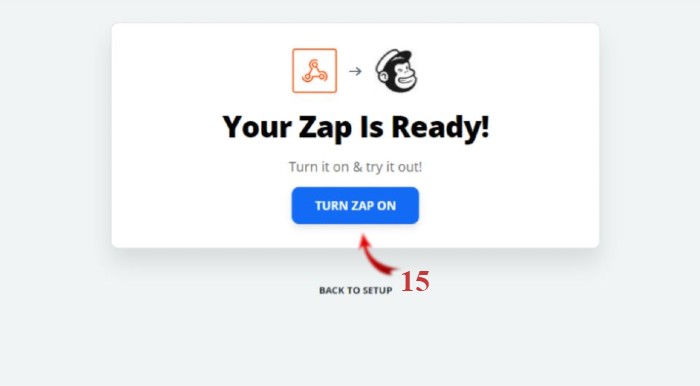 15. Then turn on your Zap.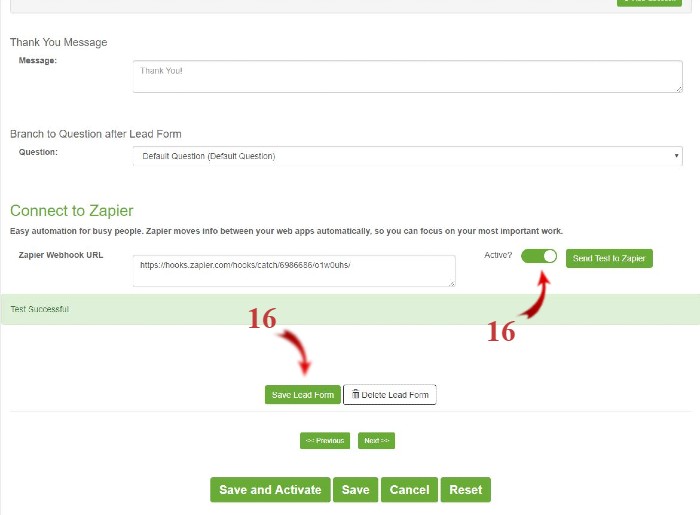 16. Go back to your Ometrics.com browser tab and click "Active" to set your Zapier connection to active and then click to "Save Lead Form."
Frequently Asked Questions
What if Zapier does not have an integration with the application I am using?
Often there will be instructions on how to integrate a third-party application available for you to follow on your applications website. If you cannot find instructions or need help following them contact Support and we will assist the best we can.
We Are Here to Help
Here are the different ways you can contact support:
When logged in, click the "Contact Support" button. Your information will be autopopulated so just type in your question or comment.
To create a ticket when not logged in email: 

[email protected]

Call us during business hours: 8 a.m.-5 p.m. MST 800-700-8077.
If outside the US: send an email to

[email protected]

and we will set up a meeting over Zoom.