The rise of omni shopping led to the rise in online retail sales which also meant that the use of eCommerce chatbots in online stores has skyrocketed in the past few years.
Explaining the characteristics and benefits of your product is not enough to attract buyers. For their complete satisfaction, you should also provide prompt and appropriate responses to their questions. Without a doubt, customer service and assistance are two of a company's most important responsibilities.
Clients who have received excellent service are more likely to recommend your business to others, as well as remain loyal to it. With a chatbot, you don't need people ready to respond to customers' inquiries around the clock.
This article highlights the benefits of using chatbots, the best examples of websites with chatbots, and how to make the most of chatbots. At the end of this article, you will be able to understand what a chatbot is, how a chatbot works, as well as the different effective ways to use chatbots.
What Is an eCommerce Chatbot And Why Is It Important?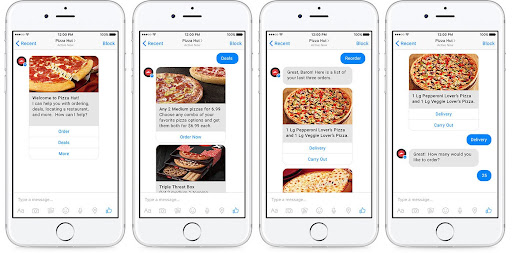 A virtual assistant powered by artificial intelligence (AI) that can initiate a conversation, take and make simple calls, and do routine activities is known as an eCommerce chatbot. Throughout the customer's experience, they are there to help.
They can be installed on several eCommerce websites, including websites, apps, social networking accounts, and messaging services like Facebook, WhatsApp, Telegram, and more. That is to say, your eCommerce chatbot is available everywhere your target audience is.
Despite this, eCommerce bots and humans share one characteristic. You can find them in a wide variety of forms, some more intricate than others.
eCommerce chatbots are software applications that facilitate two-way communication between online shoppers and merchants in real-time. They interact with customers by responding to inquiries, making suggestions, receiving comments, and monitoring participation.
Generally speaking, there are two distinct categories of intelligent chatbots for eCommerce stores:
A. Smart eCommerce Chatbots
These chatbots are highly advanced in that they can respond to even the most intricate customer queries. To ask these questions, simply type in your question instead of selecting from a list of possible answers.
These chatbots learn from past interactions to provide increasingly insightful responses. The best chatbots learn from the interactions they have with users and update their conversational flows accordingly.
To better assist your eCommerce consumer, a chatbot will employ artificial intelligence, machine learning, and natural language programming.
B. Scripted Chatbots
This eCommerce chatbot is pre-programmed to respond to questions based on a set of rules or options its designer has established.
Most of the time, you'll need to complete a series of multiple-choice questions before moving on.
The availability of chatbots means that your consumers will never be left waiting for assistance, and they can answer a wide variety of questions. Second, chatbots are the ideal customer support tool since they can instantly respond to any questions customers will have.
This allows stores to offer 24/7 service without the high cost of employing full-time workers.
How Can A Chatbot Help Customers And Gather More Leads?

Using chatbots in online stores enhances both efficiency and satisfaction for customers. How they achieve this goal is contingent on how they are utilized and deployed.
Increasingly, chatbots are becoming a standard feature of online shopping. They're streamlining the ordering process so that consumers can easily buy their preferred products. And they're making it easier for big stores to save money and time.
The flexibility of these smart assistants is their main selling point. Usually, chatbots can be shaped and adapted to fit the needs of your business. As a result, a well-built chatbot can be an effective cost-cutting measure, sales enablement, and support staff addition.
Additionally, conversations with customers can be cut down to only the most complex queries using chatbots. Such is the case when a real-time chatbot is integrated with an online shop.
Because chatbots are designed for eCommerce, they can do the following things:
1. Respond To Frequently Asked Questions
Reduce cart abandonment rate by using a chatbot. A conversational eCommerce chatbot is like having a completely well-versed employee. Chatbots programmed to answer FAQs can help guide clients down the conversion funnel.
You will appreciate just how much time and resources you can save by incorporating a chatbot into your website. Chatbots can delegate repetitive tasks so they can give each consumer more personalized customer service. It also ensures that there is always something (or someone) available to talk to clients.
A great example of this is Green Supply, a facemask and wellness product supplier that automates the answering of frequently asked questions, inquiries about the status of an order, and other forms of customer service. It can also send out requests for feedback and provide product recommendations.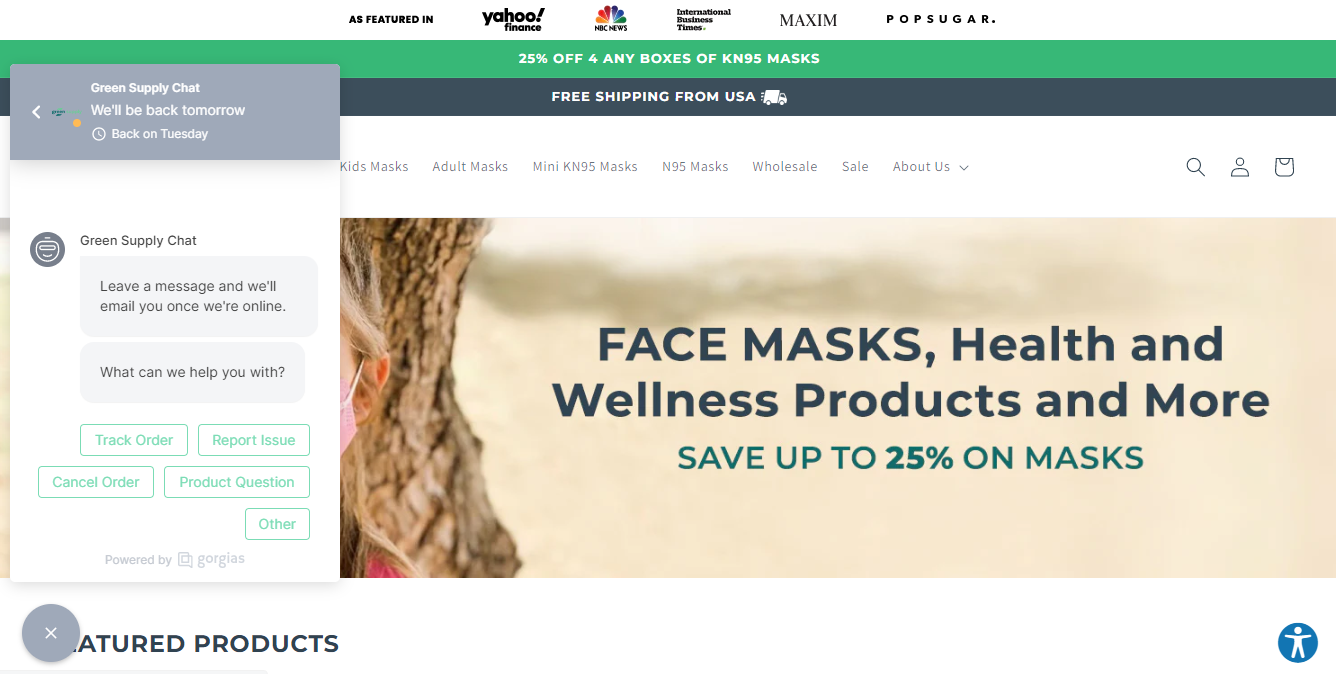 With this, sales and consumer interest in the brand are boosted. Also, it's accessible for a wide range of products, regions, and distribution avenues. This doesn't only leave a good impression on your valued customers, but it also increases the value of your eCommerce business.
2. Get The Attention Of Your Clients
eCommerce chatbots driven by artificial intelligence make shopping a more social experience. They provide information, advice, and suggestions to customers.
Successful eCommerce chatbots rely on being available 24/7. If stores didn't have one, they'd be missing out on a chance to engage with customers. This is a lost chance to build customer trust in the company and earn a sale.
Chatbots guarantee that stores can do the following 24/7:
Find out what they want and need.

Inquire if the consumer needs assistance.

Acquaint them with related materials and offers.

Put forth recommendations based on such data.

Increase lifetime value and foster loyal customers.

Inform them of what they should expect from the buying procedure.

Reconnect with old clients to boost your chances of getting new ones.
Health and wellness companies like Transparent Labs expand their consumer base by using chatbots. With a chatbot, it interacts with consumers in a manner that best suits their needs.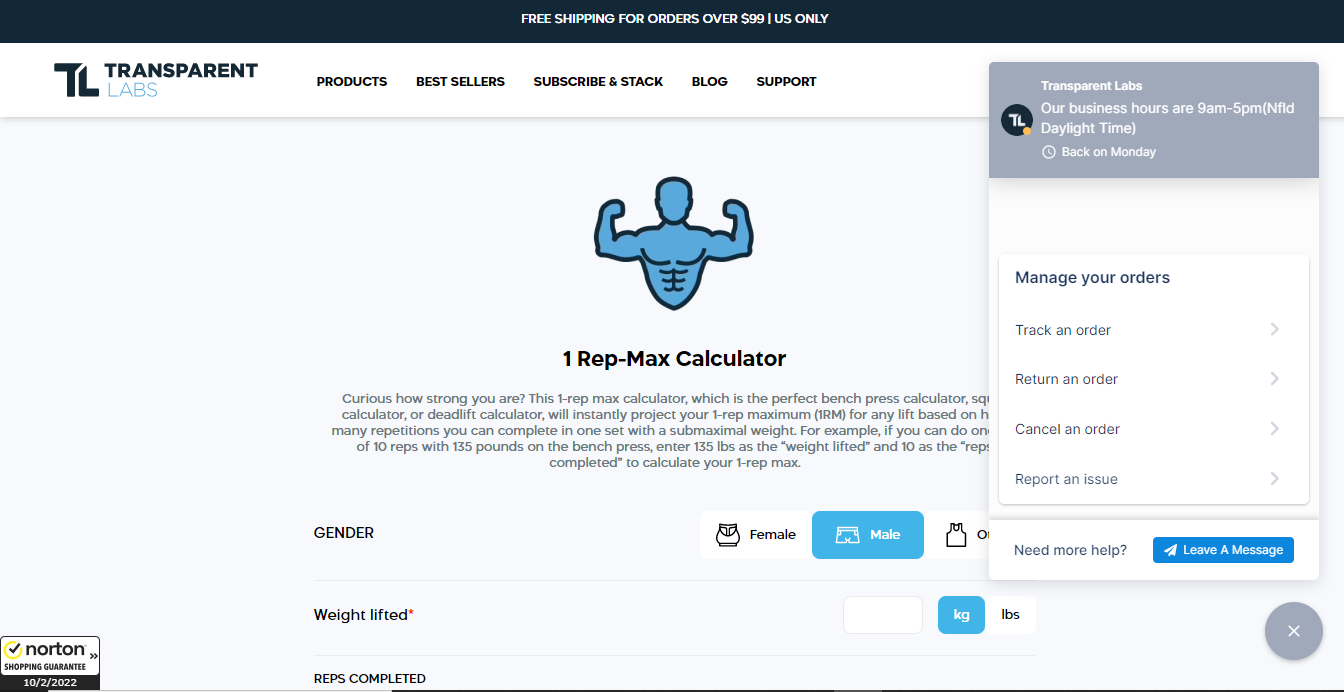 In many cases, it saves money over more conventional forms of advertising. Intelligent chatbots can anticipate and meet the requirements of your customers. That way, they can provide you with the data you need when you ask for it.
3. Create Systems That Drive Sales
Businesses' use of chatbots in eCommerce allows them to:
Share the latest bargains and deals with them.

Instruct them to go to the next check-out screen.

Lead potential buyers through the buying process.

Provide them with product recommendations tailored to their specific needs.
Abandoned carts are a known and persistent problem in the world of online retail. A chatbot helps a consumer who wants to know more about a product before making a purchase decision. Our chatbot solution is one example that offers multilingual conversational commerce.
Some chatbots can manage handoffs from bots to humans. For those times when a discussion becomes too complex for AI, this is an effective solution.
One of the most significant upsides of using chatbots is the plethora of upselling possibilities they provide. In addition, you can provide shoppers with enhanced personalization. Because of it, your retention rates will improve drastically. This boosts client satisfaction, which in turn raises the possibility of recommending your items to others.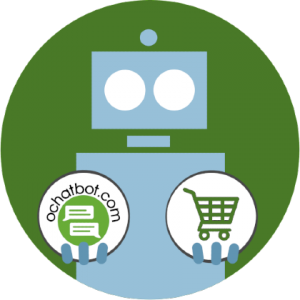 True AI to engage customers for eCommerce, business leads, and customer support.
5% to 35% Increase in AOV*

20% to 40% Increase in Revenue*

25% to 45% Reduction in Tickets with a Customer Service Chatbot
We Guarantee Results... Or Work For Free!
*When shoppers engage with Ochatbot®
4. Include After-Sale Service In Your Offer
You have to establish credibility and provide excellent customer service by doing follow-up assistance after every transaction with your customers. This leads to increased lifetime value and recurring sales. The use of always-available chatbots in the eCommerce sector has been particularly useful in this regard.
The top chatbots provide solutions to common customer concerns like purchase tracking, delivery time tracking, payment, and return processes. They can also provide usage advice of the item. In addition, it guarantees that clients can access help at any time of day.
Dress Forms USA, a high-quality dress forms brand incorporates a chatbot for this matter. Even without a 24/7 live agent, its customers can still leave a message conveniently through its chatbot.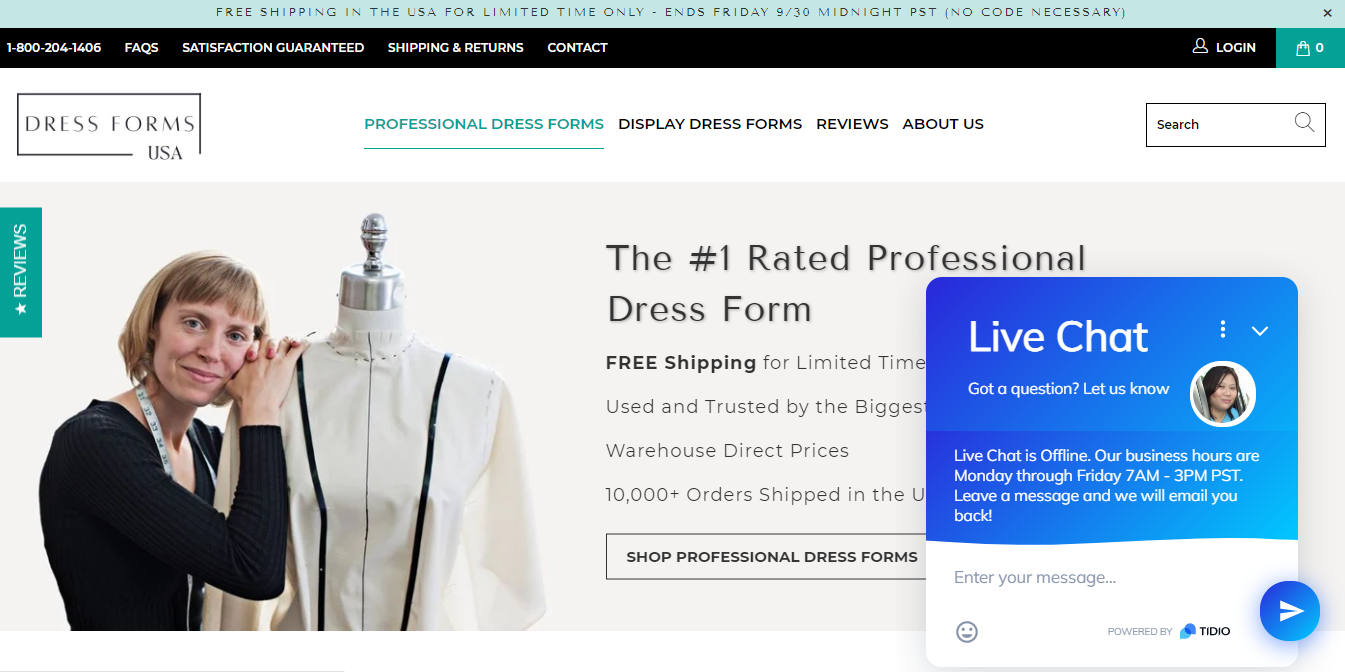 5. Inquire And Collect Information
eCommerce chatbots acquire an abundance of information. Information on client questions, activities, engagement, mood, and interactions are all part of this. You can learn a lot about your consumers' motivations and the things they care about through this.
The site's functionality, customer service, and overall customer experience will all benefit from this information. By simulating human dialogue with website visitors, chatbots make it easier for people to do tasks online.
A proliferation of chatbot widgets and windows across social media and eCommerce platforms provides new avenues of audience engagement for brands and eCommerce firms through an API.
The most effective chatbots provide these metrics on dashboards. Retailers can use this to pinpoint and concentrate on the most crucial improvement possibilities.
With a lot of data on hand, the handling of real-time and batch data could become taxing. Take advantage of real-time data integration solutions to make sure your data integrations are quick, cheap, and efficient.
Top-Rated Methods For Promoting Your Chatbot
Chatbots are widely used because they enable individualized interaction with prospective clients. A chatbot's ability to adapt to a variety of situations and act as an extension of your brand's voice and message means it can be integrated into many different parts of your marketing strategy or plan.
You can use chatbots to improve content distribution and promotion, generate more leads, convert more visitors into customers, and please your current clientele.
Let's go through some of the ways chatbots can help you boost eCommerce sales and provide better support to your customers.
I. Make Use Of Chatbot Pop-Ups To Increase Lead Generation
The primary function of chatbots is to increase lead generation.
A basic welcome message popup including a chatbot lead form will do the trick. You can use our conversion optimization tools to design the popup message for your website. However, instead of requesting an email address, it encourages consumers to sign up for your chatbot.
Once someone subscribes, you can always ask for their email address to expand your communication options. Using a two-step popup is another innovative approach. One that prompts the user to provide their email address before taking them to the chatbot subscription page.
II. Post Ads On The Messenger Chatbot
If you run an online store, one of the most effective ways to use a chatbot is via Facebook Messenger marketing. Studies suggest that Messenger advertising is very effective, thus eCommerce firms use them.
Creating lookalike audiences and directly targeting them in real-time with this advertising is a winning tactic. When a user engages with your Messenger ad, they are automatically added to your chat subscription list.
III. Build A Simple And User-Friendly Interface Platform
Creating user-friendly navigation tools should be a company's top focus when developing a new design. eCommerce companies should design an easy-to-use interface by including straightforward, mobile-friendly menus and toolbars.
Incorporating a mix of contemporary aesthetics with classic touches ensures that a company's design will stand the test of time and remain appealing to customers. A complex website will only intimidate your customers. Take Unscramblex for example, it has a simple and user-friendly website that gives an excellent user experience.

IV. Create A Lead Magnet And Landing Page For Your Chatbot
You can boost content exposure with the help of an AI chatbot.
Create a short social media post that links to your landing page. Then, add a chat message to each email you send out, and watch your website visits increase. Your viewers will find this a more interesting approach to consuming your material.A
As a side note, not all chatbot platforms offer this capability, therefore it's important to utilize one of the more common and finest eCommerce chatbot systems.
V. Select The Ideal Chatbot Templates For Your Company
The best eCommerce chatbot for you is one that will satisfy both your demands and the needs of your consumers. You probably have a firm grasp of the chatbot requirements for your company. However, your consumers might have more needs you need to address.
To begin, compile all of the data and information at your disposal. Take a peek at the inquiries made by consumers using any site search functionality. Check out the feedback, the reviews, and the discussions on the web. These can help you learn more about the questions your consumers have.
It's also a good idea to consult with the salespeople you've hired. Create a comprehensive list of issues that are frustrating to your target audience. Figure out where customers are having difficulty with your product's user interface.
Put tracking tools like Google Analytics and heat maps to good use. With this information, you can better plan where and how to use your chatbot.
Make use of this information in conjunction with your company's requirements and difficulties. Doing so will help you determine what functions your chatbot should have to best serve you and your clients.
VI. Organize A Promotional Sale
It's time to go back to the drawing board if you've hit a creative wall when attempting to come up with a winning chatbot marketing approach.
Using any messaging apps such as Kik, Facebook Messenger, Slack, or WhatsApp, advertise a flash sale to your customer list with a limited-time offer.
Experiment with alternative copies, a time-limited sale, and other discounts, and divide your target market into subsets depending on the items they saw. To choose the finest versions and maintain business optimization, you need to carefully monitor your statistics.
For example, If a flight ticketing website like Scott's Cheap Flights had chatbots, it can engage with potential clients better to help them get the discounted flights they want as fast as they could.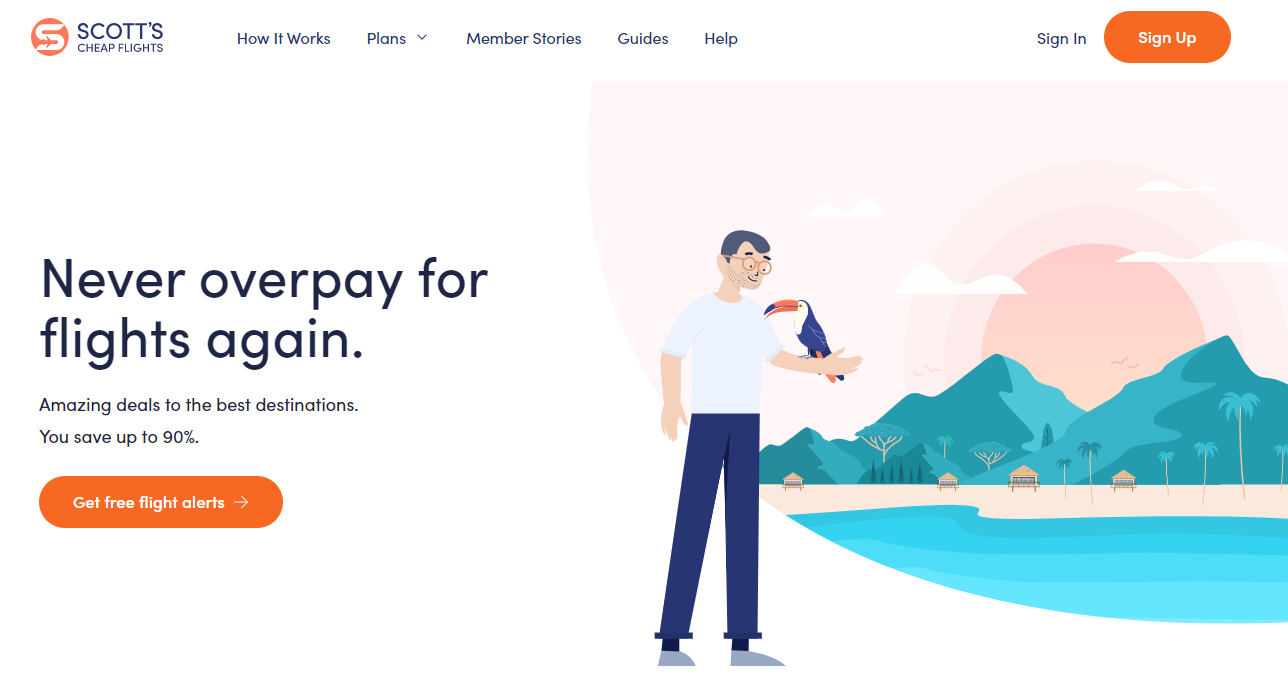 VII. Product Release
Promoting a newly released product to your chat subscribers is yet another useful chatbot tactic. Reach out to your followers with an exclusive offer and a sneak peek at your upcoming content. Having a loyalty or rewards program in place to provide your most loyal consumers with exclusive discounts and promotions on your website is a bonus.
Two to three months before the launch, you can start spreading the word by making an official announcement and possibly hiring some influencers to film some videos featuring the product.
Conclusion
You can base a whole advertising campaign around an eCommerce chatbot. It generates revenue, aids in customer engagement throughout the whole sales process, and interacts with customers in ways that people just can't.
Using AI, messenger bots can deliver timely alerts about abandoned carts, automate chats with consumers, and answer basic queries posed by the user. Artificial intelligence chatbots can quickly tailor their responses to individual customers and provide them with tailored product suggestions in response to their inquiries.
In addition, they can improve their ability to analyze consumer reactions and utilize that information to boost sales with the use of natural language processing.
Customers of all ages are more accepting of chatbot assistants, making the development of customer service more promising than ever. Similarly, companies that have used chatbots have seen this pattern and made advantage of it.
Learn more about chatbots and effective marketing strategies to level your eCommerce platform. Take a look at our blog posts and get updated with the latest marketing trends.
About the Author
Burkhard Berger is the founder of Novum™. Follow Burkhard on his journey from $0 to $100,000 per month. He's sharing everything he learned in his income reports on Novum™ so you can pick up on his mistakes and wins.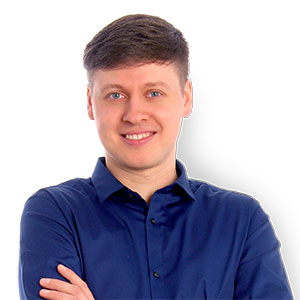 Latest posts by John Trenta
(see all)