In today's competitive landscape in the eCommerce industry, you do not have the luxury of wasting time, resources, and human efforts. That is why, if there is an available alternative to a task that can be done with lesser resources needed, you must take that option. One of which is getting a chatbot to satisfy your customer's needs instead of getting employees to do that. If you have an eCommerce site, getting chatbot platforms to interact with your customers can be very beneficial, which is why this article recommends that you start using one! But first, what is a chatbot, and what are its benefits for you?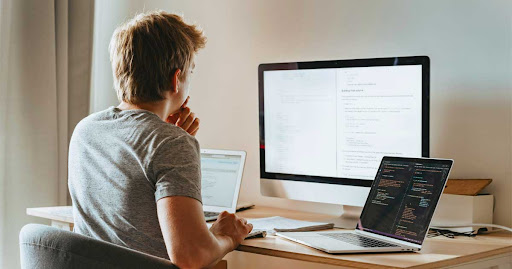 What is a chatbot, and what are the benefits of using one for your eCommerce business?
Chatbots are virtual assistants available on your eCommerce platforms 24/7, 365 – all the time. These eCommerce chatbots usually answer customers' frequently asked questions and non-complicated inquiries. Unlike human operators, these chatbots automatically and instantly respond to your customers' messages.
Moreover, they can entertain multiple customers simultaneously. They can chat with tens, hundreds, or even thousands more consumers at the same time. They offer support to your customers at any stage whose approach can be proactive and reactive based on your customer's behavior.
These virtual assistants are very helpful to eCommerce sites because they reduce human operators' stress and fatigue of having to answer all customer inquiries. Furthermore, they offer several advantages, which are discussed thoroughly below.
The pros and cons of using chatbots for eCommerce businesses
eCommerce chatbots offer several benefits to your eCommerce platforms, among these are being: 1) Being able to answer FAQs or Frequently Asked Questions instantly, 2) They become your virtual shopper assistant, 3) They enable upsell and cross-sell opportunities, 4) They prevent cart abandonment and 5) They manage individual orders very quickly.
1. Answer FAQs or Frequently Asked Questions Instantly
The most common and helpful advantage of having a chatbot is its ability to instantly answer your customers' frequently asked questions. Questions such as "What time does your store open?", "How much does this product cost?", "What is your nearest physical store in my location?" or "How can I avail a discount on this product?" do not need human employees to be answered individually. This type of question can efficiently be satisfied by chatbot platforms. This advantage reduces time and human resources.
2. Becomes your virtual shopper assistant
Customers in the real world can be assisted by store crews or employees. But what happens in the virtual world? Does your business have eCommerce tools to help all your consumers and be their personal assistant? Maybe yes, maybe no. Worry no more because the top chatbots can become your online shoppers' assistants that can help them if what they are buying suits them or not.
Chatbots can give suggestions that match your customers' tastes based on their previous purchases and browsing history. They can help your shopper buy the right product by providing recommendations. If your customers like it, they will surely add it to their cart.
3. Identify Upsell and Cross-Sell Opportunities
With a chatbot's ability to be your customer's personal assistant, they can quickly identify upsell and cross-sell opportunities. Chatbots can show product recommendations to your customers by asking specific questions like the type of shoes the shoppers want to wear.
With this type of question, your customer can get accurate results immediately and will prevent the hassle of having to search and scroll through your site until they find the perfect fit for them. Moreover, you can suggest products with a higher value than the previous ones they have already picked. Thus, you can upsell your products in a very subtle manner.
4. Prevents Cart Abandonment
If your chatbot becomes your customer's assistant, they will not easily allow them to abandon their carts. Hence, chatbots can also prevent cart abandonments. When your chatbot tracks that your buyer is about to exit your site without buying anything, they will proactively reach out and give them another chance to change their mind and see your product. Messages like "You forgot to check me out" or "I have a question" give your customer a second thought on exiting your page. This feature allows customer retention and avoids cart abandonment.
5. Manages individual orders very quickly
Last on the list of the pros of having chatbots is their ability to manage and track individual orders in a matter of seconds! Chatbots can follow where your products have reached. They help your customers see your top products and purchase them instantly from their widgets. Once they have confirmed their order, they can also make the payment through the chatbot and track its progress afterward!
Now that you have read about the great benefits of chatbots, here are some cons: 1) Chatbots have limited responses based on the platform you are using, 2) Lack of human empathy, and 3) Limited decision-making capacity. These disadvantages are minor compared to the list of advantages you can get from having chatbots on your eCommerce platforms. Thus, to maximize the pros and minimize the cons, you should check out these 11 Top chatbot platforms for your eCommerce business!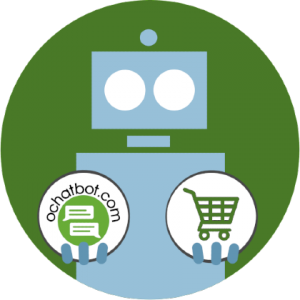 True AI to engage customers for eCommerce, business leads, and customer support.
5% to 35% Increase in AOV*

20% to 40% Increase in Revenue*

25% to 45% Reduction in Tickets with a Customer Service Chatbot
We Guarantee Results... Or Work For Free!
*When shoppers engage with Ochatbot®
The Top 11 Chatbot Platforms to Consider for Your eCommerce Business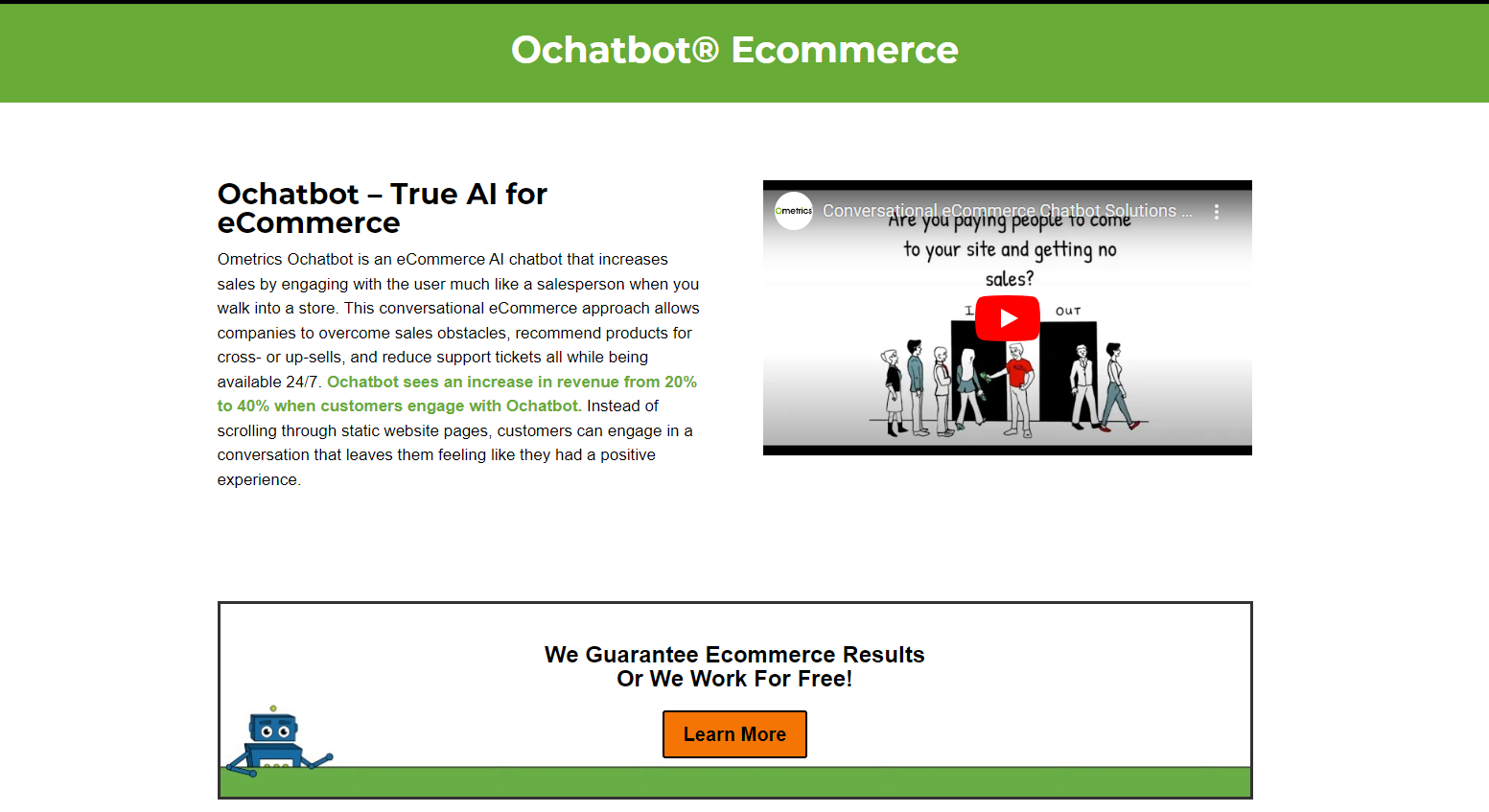 Ochatbot was built with eCommerce as the main focus to help online stores boost their revenue and help reduce the load on customer support teams. This AI chatbot uses Ometrics' proprietary AI making Ochatbot a true AI solution for eCommerce. eCommerce features include Order Status, Abandoned Cart, Upsell & Cross-Sell, Page Targeting, Zapier connections, and more.
You can try Ochatbot for free with a trial that includes all of the revenue boosting eCommerce features. Choose from a number of templates to help you get started building with no coding experience necessary. Ochatbot has plugins for popular eCommerce platforms including Shopify, BigCommerce, WooCommerce, and more. Pricing plans mostly depend on the number of monthly website visitors and include a Free plan, Basic plan ($29/mo), Plus plan ($99/mo), and fully managed Pro plans starting at $495/mo.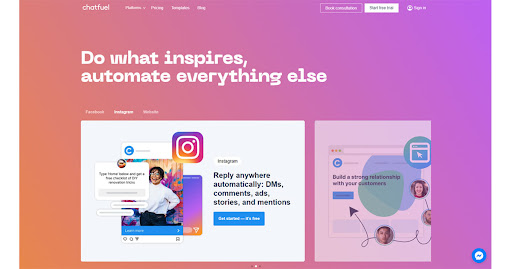 One of the most famous chatbot platforms right now is Chatfuel. It is a chatbot for Facebook and Telegram messengers powering up over 300,000 live Messenger bots. Even without coding experience, you can create a full-featured chatbot in just minutes! It is quite straightforward to set up.
This chatbot offers free templates of FAQs or frequently asked questions and qualifies leads live. It can also get easily linked to social media ads. Chatfuel provides a free plan for all its essential features. It also has a few paid plans priced at approximately $30.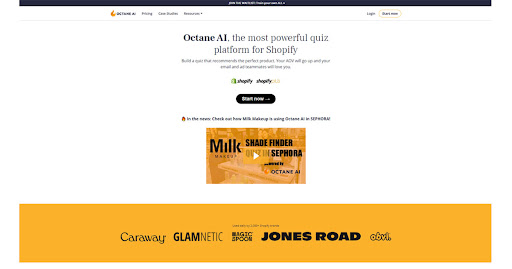 The next one on the list is Octane Ai, whose primary focus is recovering carts that are abandoned and saving revenue on Shopify. It integrates seamlessly with online shopping sites such as Shopify, Facebook, Klaviyo, and more.
This chatbot gives you the ability to create personalized messages and provide an omnichannel experience for your customers. Furthermore, it automates the sales cycle and gives you an in-depth report about it. If you are looking for a chatbot that will stop your customers from abandoning their carts, this is the top chatbot for you!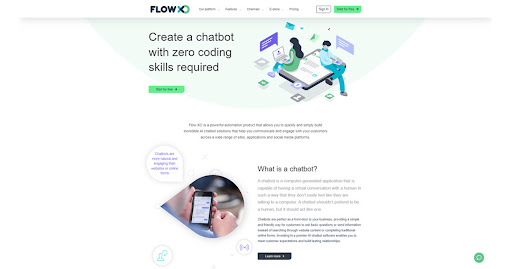 Similar to Chatfuel, Flow XO provides you with an effortless editor of chatbots even without having coding experience. It has pre-made templates that can aid you in creating your chatbots fast and simply! With Flow XO, you can build a chatbot and replicate it on various social media channels like Slack, Telegram, and Facebook Messenger.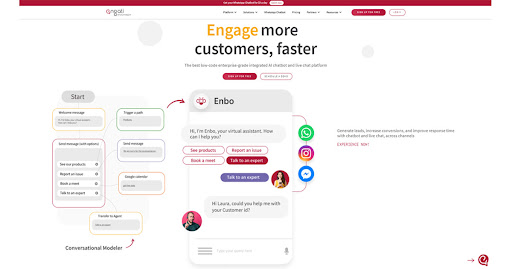 You can design a chatbot in the best and most creative way possible through Engati. This chatbot platform allows you to build a chatbot with any prior programming language in a few minutes.
It provides an omnichannel experience and can also answer FAQs by customers. It offers multilingual support and live chat to switch to human help. This is perfect for your platforms such as Viber, Telegram, Facebook Messenger, Skype, Kik, Line, etc.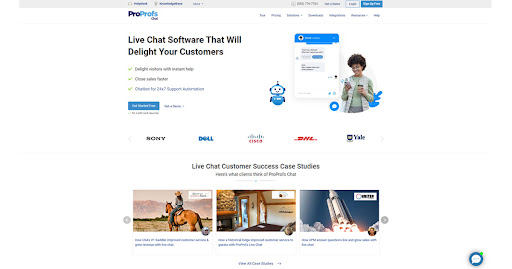 ProProfs Chat gives you hassle-free integration that also requires no coding skills from you! It helps you ask multiple choice questions and open-ended ones. It integrates with the help desk to create tickets, which means it can show answers for FAQS by sending a relevant article link. Moreover, this chatbot can track your site visitor's engagement and identify when they exit your store and interact.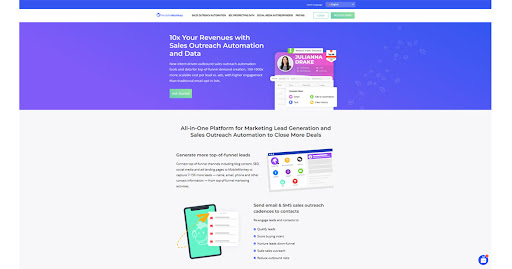 Another chatbot that can aid your customer quickly is MobileMonkey. This chatbot is the perfect fit for eCommerce startups. It allows you to engage better on your site and answer your customer's frequently asked questions.
It can also be integrated with multiple platforms like Facebook, WhatsApp, and even Instagram Direct Messages or DMs. It is effortless to use and quick to set up!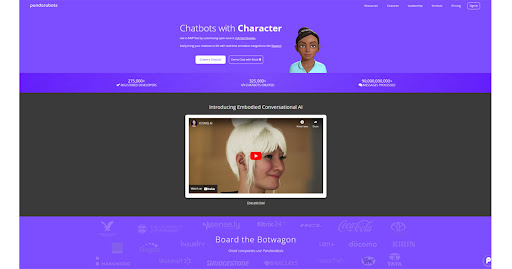 The Pandorabots chatbots offer a high-quality, voice-enabled, multilingual chatbot that you can integrate into various platforms like Facebook Messenger, WhatsApp, Viber, and more. It is one of the largest and oldest chatbot platforms. It also requires no coding skills to provide in-depth reports for your eCommerce platforms.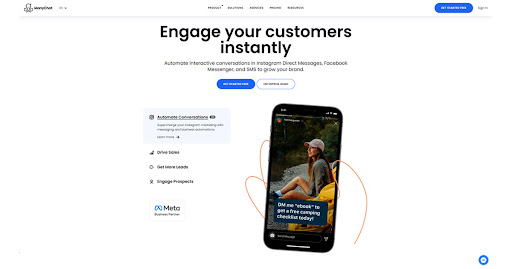 Eight on the list in Manychat lets you create a Facebook Messenger chatbot in less than 2 minutes with its easy-to-use editing feature. You do not also have to have coding or programming knowledge to make this; you just have to connect your Facebook account or page to Manychat.
It offers a drag-and-drop builder, welcomes your prospects with personalized welcome messages, and engages with them conversationally.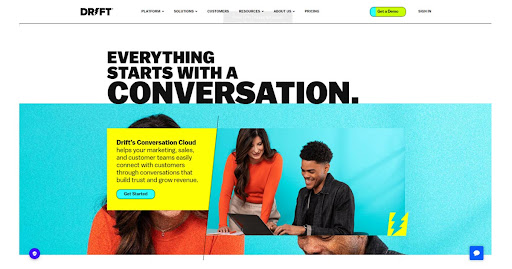 Chatbots made by Drift can target the right audience on your website. It is one of the fun chatbots that can give your customers an effortless and personalized experience. Hence, it can capture their attention and allow them to stay on your website.
It sends a tailor-fit message to your consumers for greater engagement and qualifies leads for your store! If you want to make your customer feel that they are talking to an actual human, not a chatbot, Drift is your perfect chatbot platform!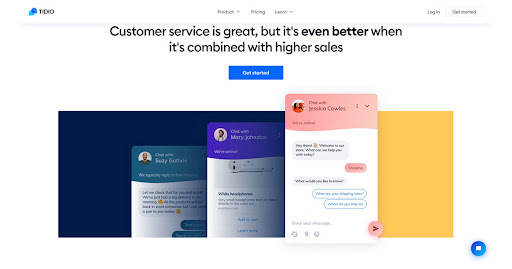 Last but not least on the list is Tidio. This chatbot platform is excellent for your eCommerce business as it can help track your customer's order status. It shows the availability of your products and follows cart abandonments by your shoppers. It also offers several templates when you set it up! It uses NLP technology to identify and answer your consumer's queries quickly!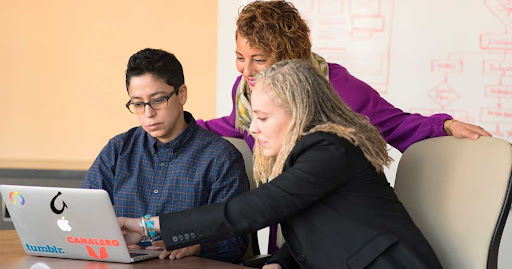 How to Choose the Right Chatbot Platform for Your Needs?
Choosing the right chatbot for your eCommerce site depends on your objective and needs. You can pick the top chatbot that specializes in your website type. You can choose one that has the best or most creative templates if you are concerned about the design. Or you can choose one that does the job you need and perfectly fits your budget. Whatever chatbot you prefer, you can always refer to this article to help you choose one.
Tips for Getting Started with Chatbots on Your eCommerce Website
To get started with building chatbots on your eCommerce website, you must remember some things. First, choose the right chatbot for your website. Second, know your brand image and language and apply them to your chatbot. Third, you do not need coding skills to create one, just some creativity and imagination. Fourth, keep in mind the budget you have. Fifth and last, remember your customers' needs and prioritize them.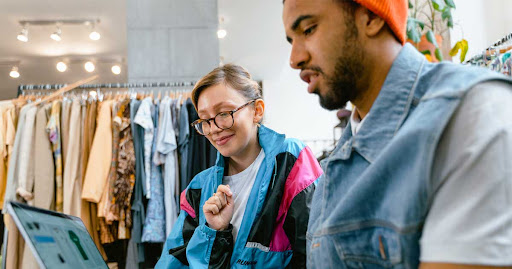 What Chatbot Platform are You Using?
Are you using any chatbot platform currently? If yes, tell us about them. If not, what are you waiting for? Get started and build one! Countless benefits are waiting for you to have. Aside from chatbots, you can also check out these eCommerce tools that you can use on your website!
Now that you have learned the benefits of having chatbots make sure you start using one! You do not want to miss out on the opportunity of having these excellent and awesome virtual assistants make the site experience of your customers seamless and enjoyable!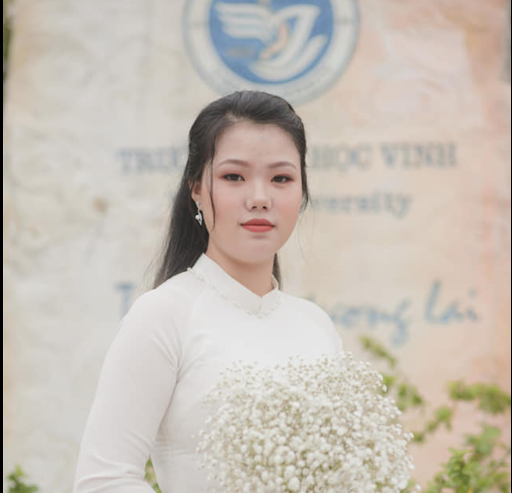 Vy, Removal.AI
Vy is a content writer for Removal.AI– an AI tool used to remove bg from images for social media, eCommerce, web, app development, and marketing automation. She loves to share her insights about tech, AI, and marketing.
Latest posts by John Trenta
(see all)