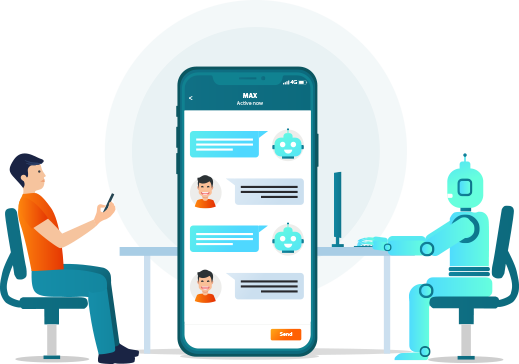 Often our customers ask "What Is A Chatbot?". There are many types of chatbots and many misconceptions about what chatbots can and can not do. This article will help clear up your questions about what is a chatbot.
What is a Chatbot?
As businesses move from brick and mortar shops to online ecommerce stores, especially during COVID, technology becomes ever more present with how customers engage with a company. Every day we interact with technology to socialize, learn, shop, sell, and connect. Chatbots, otherwise known as "chat robots", are a way to engage with computer systems in a conversational manner.
Chatbots are able to be used in many different industries given the type of bot that suits each business's needs. Commonly used for marketing and retailers, chatbots are used in sales, for example, selling lightroom presets, simple customer service, and to better inform customers about products.
They are a convenient way to filter out where human support is needed. But with the advent of smarter AI chatbots they are now used in ecommerce providing not only support but assistance in purchasing the right product as well as overcoming sales obstacles.
Unlike live chat where the support is similar to a text conversation, chatbots offer 24/7 customer support. In other words, there does not have to be an employee on the live chat at all. The live chat platforms are helpful when more complex situations are present, but chatbots are a way to filter out the many simple and easy to answer frequently asked questions in a conversational style.
The comfort of talking to a chatbot in contrast to a live chat is that it is perceived as a more private conversation where their information is protected and they will not feel as though they are being "sold" by a sales representative. Customers prefer interacting with chatbots 63% more than with a live chat. When the chatbot or the customer determines they want to talk to a live person the chatbot can connect the customer to a live chat agent, send the customer to a contact form to fill out, or present a phone number to call.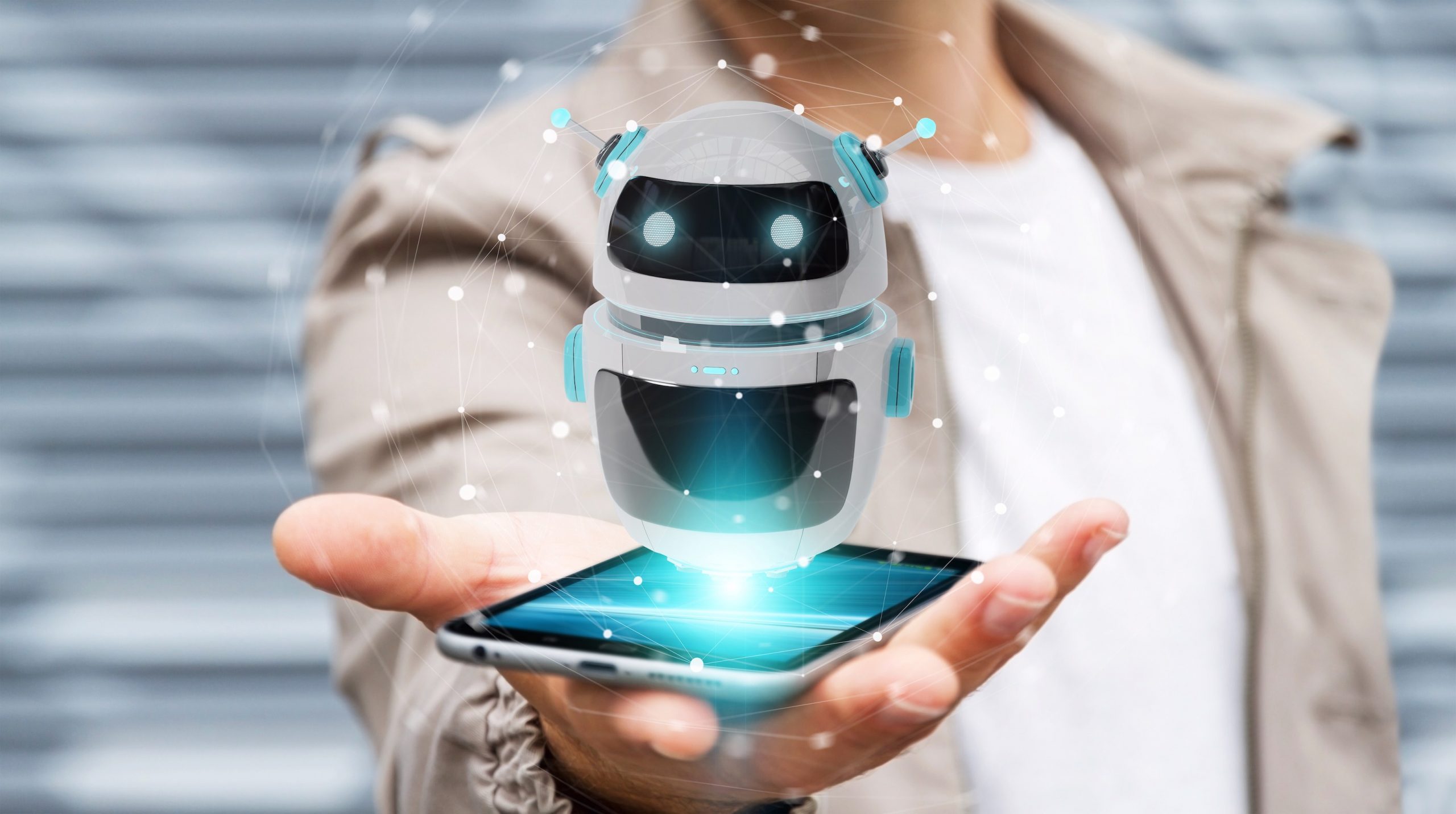 Different Types of AI Chatbots
The best way to answer "what is a chatbot?" is first to understant that AI Chatbots can be broken to two general types they are:
Conversational Chatbots
Conversational chatbots are like Siri, Alexa, or other smart speakers. These chatbots take a huge amount of data (think in the billions) and a large amount of computer power. Because of this, there are only a few companies that can effectively create these types of bots.
Transactional Chatbots
Transactional chatbots have a narrow focus to reduce the amount of data required to be intelligent about a certain subject or topic. They have extensive amounts of knowledge on specific topics to create a simpler, yet helpful assistant. These types of chatbots are most commonly used on websites. They can answer anything about the widget you sell but nothing about the weather, the latest rock star, Super Bowl winner, etc.
3 Types of Transactional Chatbots
LeadBots
In order to get the most out of conversational technology, choosing the most effective type of chatbot is key. One of the simplest bots is a LeadBot. These are primarily made of button clicks to gather the lead information, the customer's contact information, and then encourage the customer to set an appointment. Although the simplicity of a LeadBot is one of the appealing factors, this means customers cannot ask the chatbot their questions and receive immediate answers.
Since there is little AI present inside the chatbot, the bot is not able to reply with answers leaving customers only able to answer the qualifying questions by clicking button options or typing in their answers. Once a customer completes the form the default setting is to send the lead information to an email address. If a business utilizes a CRM, leads can be sent straight into the CRM by setting up a Zapier connection.
Ecommerce Chatbots
eCommerce AI chatbots are similar to B2B and B2C bots because of their ability to improve overcoming sales obstacles; however, they are also able to recommend products or solutions to consumer inquiries. They act as a sales associate by pushing customers to add items to their carts and to complete the purchase. These bots are able to handle product and order status questions for simple and fast information on a customer's order. This immediate response is helpful for the customer for the impression of the company giving care to their customers at all times.
Ochatbot's order status feature helped reduce customer support tickets by 25% – 50%. For one client, with a product that takes 4 months to manufacture custom, Ochatbot handled 78% of all customer contact requests. Another effective feature of these chatbots is the abandoned cart feature. This feature saves the customers cookies for 30 days which saves what the customer had added to their cart within that 30 days so they are able to look back at what they were interested in buying. This provides a shorter way for the customer to pick up where they left off and continue to purchase the products. Ochatbot's abandoned cart feature helped clients increase their revenue by up to 34%.
Even though the chats are perceived as more of a private conversation between the customer and computer, chatbots are able to gather data on issues customers are facing when buying products, where on a website they may be having more trouble, what sales obstacles the company has to overcome, common customer desires, information on competitors, and many other data points. Being provided this information businesses are more likely to be able to improve their website and chatbots to make an easier shopping experience for customers and leads.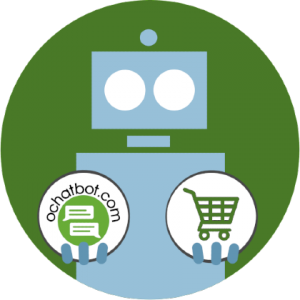 True AI to engage customers for eCommerce, business leads, and customer support.
5% to 35% Increase in AOV*

20% to 40% Increase in Revenue*

25% to 45% Reduction in Tickets with a Customer Service Chatbot
We Guarantee Results... Or Work For Free!
*When shoppers engage with Ochatbot®
Support Chatbots
In order for the chatbot to jump from conversation to conversation, AI becomes the "smarter" chatbot. Unlike Apple's Siri, Amazon's Alexa, and the Google Assistant, AI chatbots use their given knowledge to infer how to reply to the customer.
AI is similar to that of a kindergartner. It takes in the fed information and when asked to present that information back it will start to learn the appropriate ways to reply. They use the information from a bank of key terms and it listens for the customer to use those terms to know how to reply to the customer.
B2B and B2C bots are used to collect lead information by using forms. B2B and B2C bots can help with appointment setting to gain higher quality leads. These bots are used to organize and filter their users in order to separate the customers that have more complex situations where employee support is needed compared to the easier questions that are able to be answered by the bot.
In such cases, you will also need to conduct employee training so that they can provide great customer support. Along with employee training, many businesses create a job aid as well for their employees so that they can complete tasks more efficiently. This immediate support from the bot to the consumer is beneficial to overcoming sales obstacles in order to generate leads and sales.
Conclusion
As businesses shift to online eCommerce stores, the use of chatbots is on the rise. Their assistance for customer support greatly impacts both the customer and the company. By helping take the simple questions and leaving the live support more complex questions, the chatbot takes away the painstaking process of sitting on hold by providing the answers to pre-programmed questions.
This robot to human interaction is helping change the way people shop online. There are many great options to integrate a chatbot into a website or social media platform to improve customer support, leads, and revenue.
Moving your customer support to a chatbot can greatly impact the customers' shopping experience, so instead of having live chat agents handling simple, repetitive questions, let Ochatbot take care of it.

Latest posts by Greg Ahern
(see all)