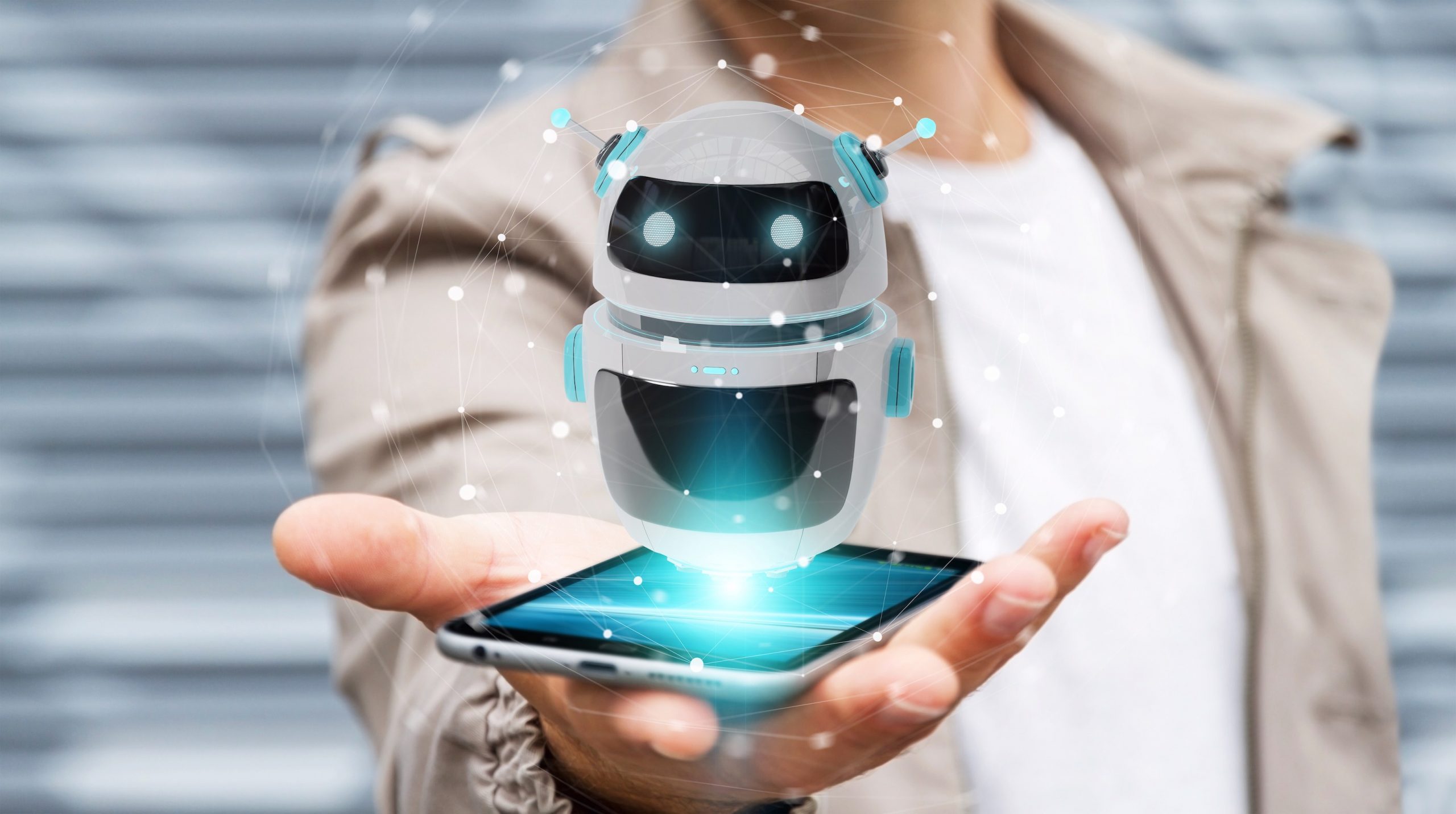 Financial institutions like banks can benefit from using chatbots in their system. A chatbot is a tool that many industries use to enhance their customers' experience whenever they access the company's website or call their customer care service.
AI chatbots are so powerful that it doesn't only improve the customers' satisfaction rating but also enhance the efficiency of financial institutions' teams. You can think of chatbots as virtual assistants that can help with financial services without face-to-face interactions.
There are many advantages of chatbots in businesses, but this article will focus on financial websites and how they can be used. This article will also cover the functions of chatbots for finance.
The Functions Of Chatbots For Finance
The chatbot's primary function is to lessen repetitive tasks, allowing the team to function more efficiently. Here are the specific functions of chatbots for finance:
Resolves Queries Better Than FAQ Option
Have you tried accessing a website that redirects you to many pages just to find the answer you are looking for? It's frustrating.
If you've spent countless times clicking but still can't find the answer to your question, you might as well give up and call customer service and be in the queue for minutes (or hours). However, if a chatbot is integrated into the website, customers can find the answer they need.
For instance, customers need to calculate how much the interest rate is when they take advantage of a particular loan option. Getting the interest rate is one thing, but computing how much they need to pay monthly is another.
With a chatbot, customers can easily ask it and get the correct answers.
Provides Financial Advice
One major challenge for financial institutions is educating their clients about their finances, especially when doing business with them. Financial literacy is essential; unfortunately, not all people are familiar with it.
Discussing their options and what they need to know about their options can take time. AI chatbots can provide answers regarding investments and different plans your brand offers.
For example, customers want to ask about a certain investment program your company is offering, and they want to inquire about its details. A chatbot can provide the necessary information, helping them decide whether they should push through or not.
Makes Users Feel Heard And Help Keep Customers
Customers can access your website's FAQ page or section when they need information. However, not all the specific information they want is there. Sometimes, they need to read further, perhaps an article posted on your social media pages, which takes time to find and could be misleading.
A chatbot is your customers' best friend when they want details about your organization. They would be able to understand it clearer and will choose to stay and do business with you.
The chatbot can also be used to serve non-English speakers as you can set it in multiple languages, allowing your clients to be heard more to provide good service.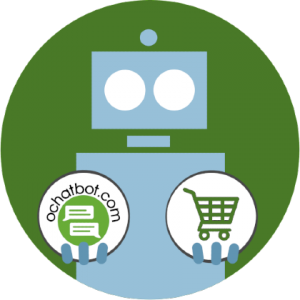 True AI to engage customers for eCommerce, business leads, and customer support.
5% to 35% Increase in AOV*

20% to 40% Increase in Revenue*

25% to 45% Reduction in Tickets with a Customer Service Chatbot
We Guarantee Results... Or Work For Free!
*When shoppers engage with Ochatbot®
The Benefits Of Chatbots For Finance
Chatbots offer a lot of benefits to financial firms. Here's how your organization can benefit from using chatbots on your websites and even your social media platforms:
Less Customer Service Team Workload
Your customer service team should be able to provide excellent quality service to your clients. However, the main question is, can they if they are busy with one customer and others are waiting?
Unfortunately, customers don't like to wait. They want to get the service they want from one of your customer service representatives.
Using chatbots can free their time, allowing them to deal with more pressing matters.
Let's say your customer service team is currently engaged with a customer asking about the usual information people ask about your services. The chatbot can deal with them instead, answering all their queries, while your agents can focus on more critical customers.
Higher Customer Satisfaction Rating
Your customers' satisfaction is critical to the growth of your financial firm. You can set different metrics to ensure the quality of service you provide. It might look like just a number, but these are powerful in determining whether you've provided the assistance they need and want.
Chatbots can help increase the satisfaction rates in your organization. As mentioned above, it saves time as customers immediately receive the service they need. They don't need to be in a queue waiting for their turn to get the information they need for their financial concerns.
When your customers are dealing with financial problems, they want to learn their options in your firm immediately and with accurate information. Chatbots can provide both of them, giving them total satisfaction.
Better Onboarding Experience For Customers
Nowadays, digital banking is famous to many people. This allows them to access their account's basic information, balances, and amounts payable without going to the bank. All they have to do is download the dedicated app on their mobile phones or access the website.
However, customers must have an active account and sign up on the app. The process might sound simple, but it could be smoother when there is a chatbot to guide customers on what they need to do step-by-step.
This is the same when they need to open an account in one of your branches. Some people are not aware of the requirements to open an account. However, a chatbot can make the process smoother as it can help them prepare for what they need to bring.
24/7 Customer Support
Banks and other financial institutions have a support team that deals with their customers' concerns. They answer queries, deal with complaints, offer investments, discuss various options, and more.
However, not all of them are available all the time. They are usually open at the same time when the business is open. The main concern is that many people are not available at that time because they have jobs. They are most probably free at night.
The best thing about chatbots is that they can provide the service anytime, anywhere. Whether they are a new customer or current ones, they'd be able to talk to someone. If the customer is on a trip and wants some answers, the chatbot can answer them.
If it is a matter that one of your customer service agents has to deal with, it'll be redirected to one. Chatbots can save the customers' details if no one is unavailable for a smoother customer service experience.
Reduction In Support Cost
Since chatbots can automate repetitive tasks, you can save money on customer support. They can provide speedy resolutions. This means you don't need to over-employ customer service agents to help your firm with customers' needs.
Employing customer service representatives is essential for the company. However, we don't need to increase the number of employees as many of their tasks are to answer repetitive questions from various customers. Instead, most companies use time tracking systems to check their team's productivity and improve it over time.
Chatbots can help you save money on the cost as the chatbot can answer the customers' queries simultaneously and smoothly.
Increase In Revenue
Financial firms use chatbots to provide efficient and excellent services to customers. Many people want to experience this and become satisfied with what you offer. Since they are happy with the services, they would most likely stay, increasing your customer-retention rate and avoiding loss.
Fortunately, chatbots are not only good at helping you keep your current customers. They can also assist in getting new customers, increasing your organization's revenue.
The first time potential customers enter your website and experience a smooth process with your chatbot. They will most likely stay and use your financial services. Since the information is accurate, they will trust your institution more.
Builds Trust, Increase Reliability, Prevents Fraud
When customers visit your website and check for the information, they would not check other sites. The only concern you need to focus on in this situation is how the data should reach the customers.
Chatbots can build trust and increase reliability in your site and firm since the information is accurate and fast. They don't need to wait or be put on hold to gain the details they want.
Fraud is a critical matter when it comes to financial institutions. Customers are sensitive in giving their information, especially on the internet, as it could result in suspicious activities. Instead, chatbots can remind them not to provide personal information, preventing fraud from happening.
Efficient Mode Of Communication
Communication is essential when dealing with your current or new customers. Although using SNS, such as Facebook and Twitter, could help reach your customers and talk with them, your website can also be the tool you need to discuss things with them.
They can click around when they visit your site to check random information and offers. On the other hand, if they wish to get more accurate information, using the chatbot is the fastest way.
Since most people are busy nowadays, they want fast replies regardless of age. Chatbots can give it to them. However, typing would be difficult for adults, so using voice bots would be more effective.
Sum Up
A chatbot is an excellent tool that can help banks and other financial firms provide better, more efficient customer services.
It can increase customer retention and satisfaction rate as the workload of your customer service teams lessens. They can focus more on urgent matters your customers are experiencing.
Chatbots can also reduce costs on the workforce as you won't need to over-employ to provide quality service, allowing you to earn more revenue and provide more financial aid to your customers.
Take advantage of the chatbot and allow your financial firm to grow more, as your customers feel more satisfied with your financial help and services.
Latest posts by John Trenta
(see all)