Chatbot feedback will help you grow your business organically.
Recent research implied that by 2022, white-collar workers will interact on conversational platforms regularly.
 Customer feedback will help online business owners understand how to develop the business around the target audience. Online business owners use different ways to collect customer feedback. At times, conventional feedback forms do not help e-commerce site owners get their feedback properly from online shoppers.
Feedback data from AI chatbot helps e-commerce site owners with feedback collection and develop their business around the target audience. This blog focuses on how customer feedback collection will help e-commerce site owners and different ways for a chatbot in collecting feedback.
Overview of the Content
Conversational Forms are not a conventional form
Feedback Session with Discount Offer
What is a Feedback Chatbot?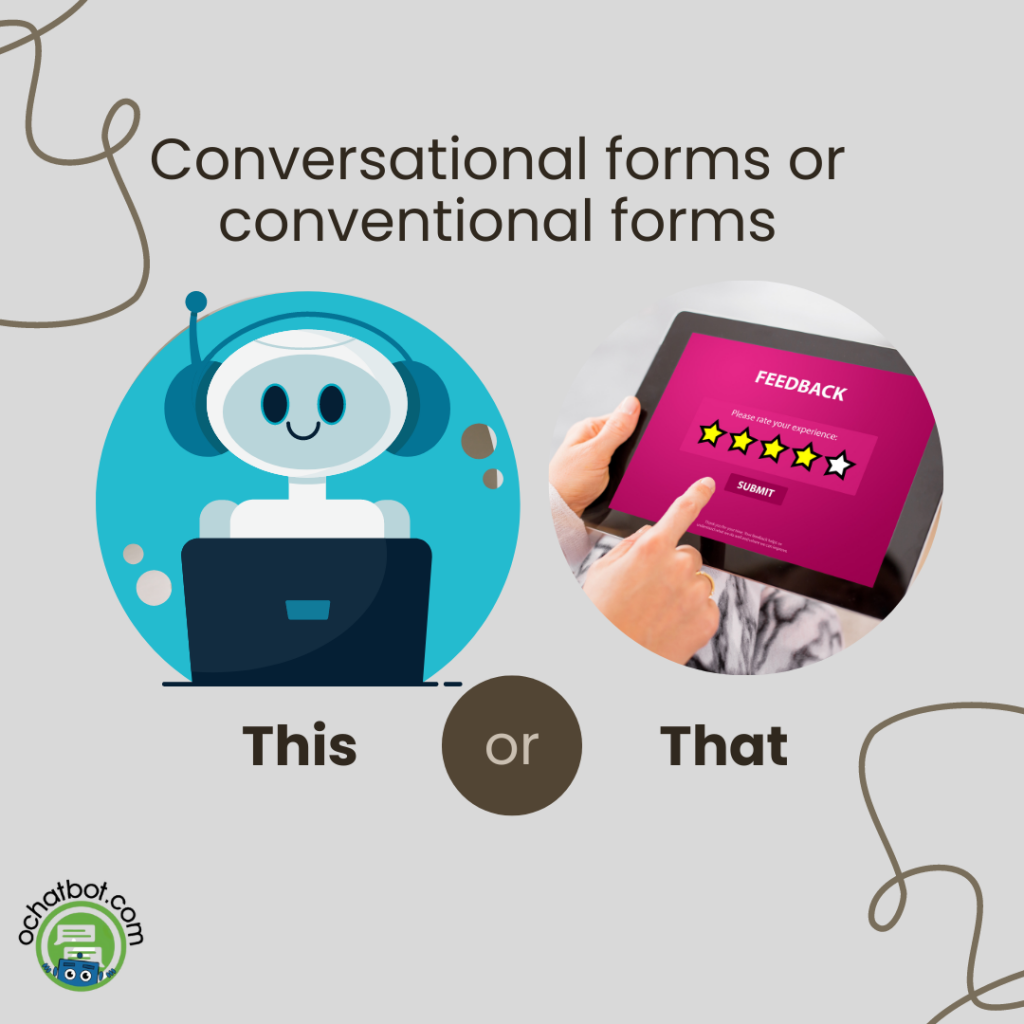 An AI-powered feedback bot will help online business owners collect feedback with conversational surveys. An AI-powered chatbot will not repeat questions in the conversation. The chatbots will first engage with your users and understand their questions.
AI chatbots streamline the feedback collection in a conversational manner. Collecting customer reviews is not a challenging task with a feedback chatbot. A feedback chatbot will collect both qualitative and quantitative data about customer experience in an online store.
Why is Customer Feedback Significant to Run an Online Business?
Online business owners should know what their customers think about their products. Customers provide feedback in both positive and negative ways and when a business owner collects customers' feedback and rectifies them, it shows that they are valuing their customers' opinions.
Negative feedback about products will help online business owners rectify the mistakes in products. Customer feedback will help you devise interesting and innovative ideas for your business. A business can also improve service and gain more potential customers and create a loyal customer base with honest customer feedback about the products.
How does Chatbot Feedback Help E-commerce Owners Grow their Business?
Traditionally, an online business owner will send feedback forms to customers for collecting feedback. Many customers do not fill out the feedback form since they are out of date. This is where a chatbot comes into the picture. An AI-powered chatbot provides accurate answers to customers' questions. When collecting feedback, chatbots are instant and seamlessly gather customers' opinions.
Chatbot feedback will help online business owners increase website visitors and potential customers by rectifying mistakes in their business. Chatbot feedback provides more value for customers. If you are an online business owner, you need not worry about exhausting your customers with repetitive questions. AI chatbots make the task of collecting feedback easy and seamless.
6 Ways – How AI Chatbot Gather Feedback Effectively
A common question of 'How do chatbots collect feedback?' will pop up in everyone's mind if you say chatbot feedback is more effective than conventional surveys and forms. Mail-in surveys, survey forms, e-mail feedback, and rating scale questions at the end of purchase will not encourage many customers to add their opinion about products.
Chatbot surveys are different from the conventional method of gathering feedback as chatbots collect feedback while providing higher engagement in an e-commerce store.
One of the main advantages of chatbot feedback is that they also store response rates of customers. Online business owners can also integrate chatbots on different messaging platforms such as Facebook Messenger to reach their target audience and collect feedback instantly.
1. Sentiment Analysis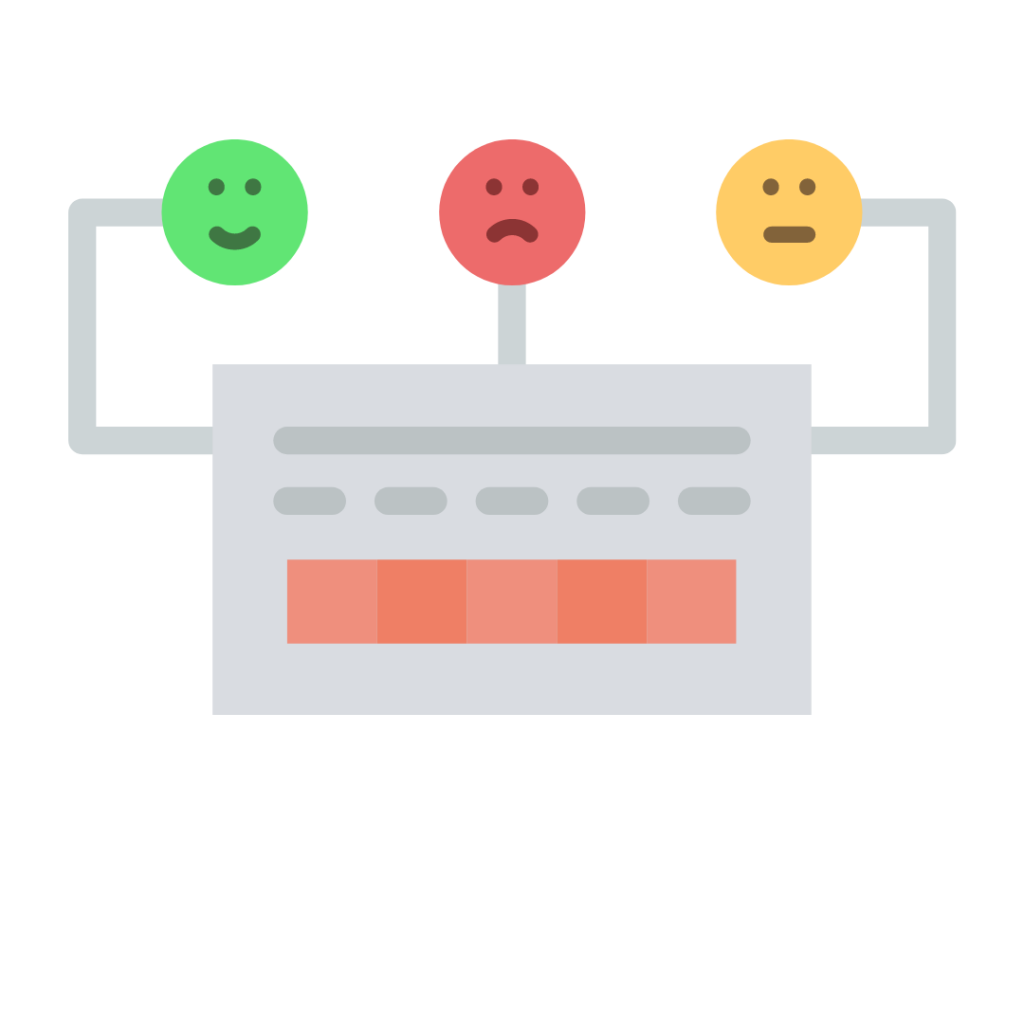 Sentiment analysis is a field under machine learning that will help chatbots understand human emotions through text. Chatbots will analyze the voice and text messages of users to understand both satisfaction and dissatisfaction of a customer.
When a customer feels unsatisfied with their products, chatbots connect them to live chat agents for solutions. Sentiment analysis is one of the advanced technologies in building chatbots with a human touch.
With artificial intelligence, machine learning, and sentiment analysis, a chatbot can outpace human agents and resolve customer service issues instantly. Sentiment analysis is collecting feedback that will help online business owners segment customers based on their opinions. Many online business owners are reluctant to use chatbots in a conversation because of their mechanical responses. However, sentiment analysis technology will allow chatbots to sound more empathetic.
2. Interactive Conversation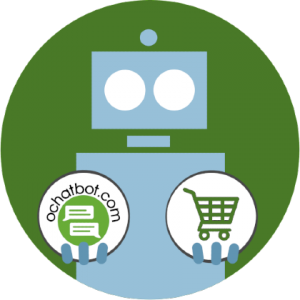 True AI to engage customers for eCommerce, business leads, and customer support.
5% to 35% Increase in AOV*

20% to 40% Increase in Revenue*

25% to 45% Reduction in Tickets with a Customer Service Chatbot
We Guarantee Results... Or Work For Free!
*When shoppers engage with Ochatbot®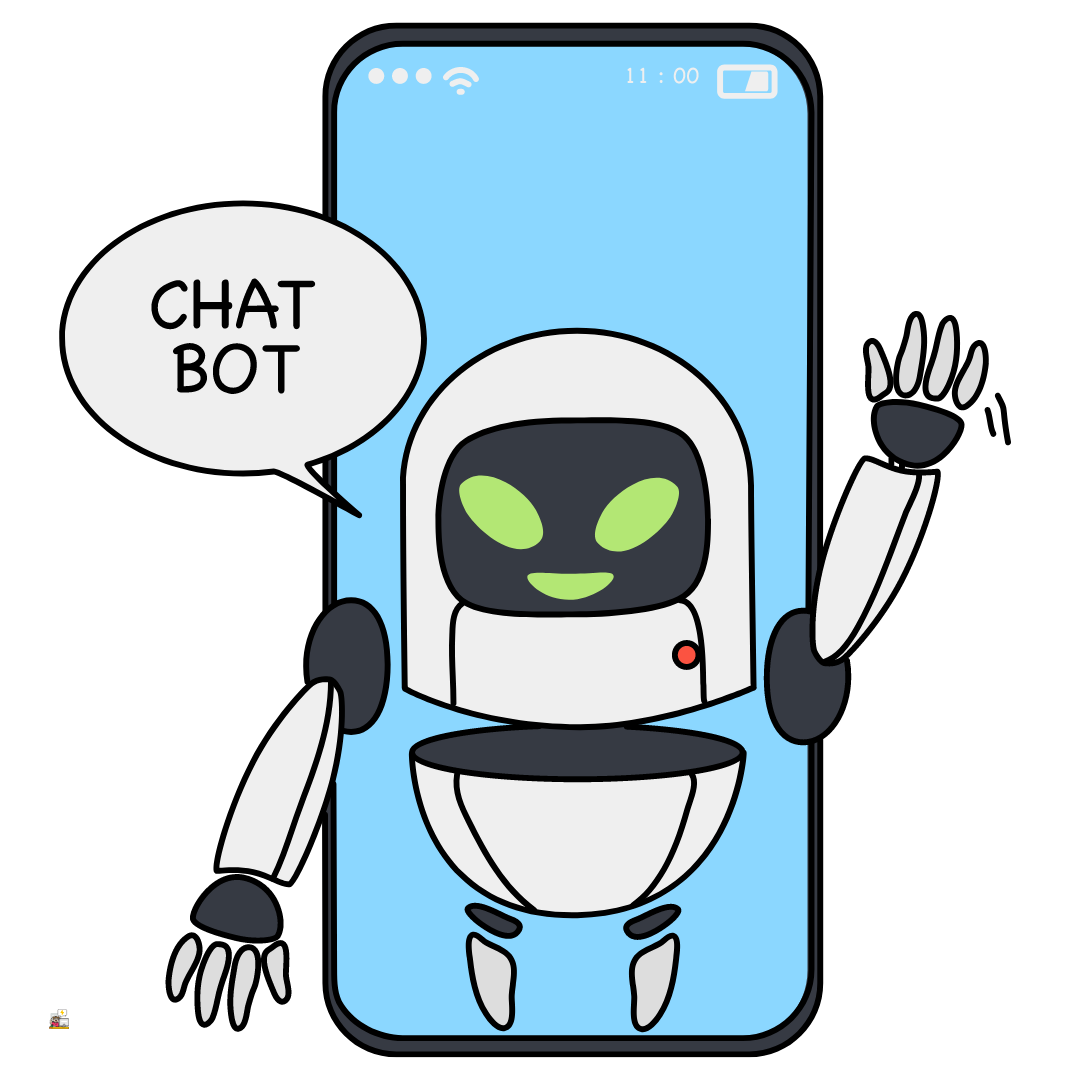 Conversing with AI-powered chatbots is similar to talking with human agents, so chatbot users will not feel as if they are talking to a machine. Instead, the conversation is more engaging and collect important pattern in potential customers.
A chatbot does every task in an e-commerce store effortlessly. When a new website visitor visits your site, a chatbot will greet them with a warm welcome message, and chatbots with AI technology direct customers to products with the latest discounts and offers. After a customer purchases a product, chatbots will ask them for a review in an interactive conversation. The feedback collection process is not a tiring task with feedback chatbots as customers will engage with chatbots and respond to surveys instantly.
3. Conversational Forms are not a conventional form
Conversational forms will enhance the user experience in the e-commerce site better than the traditional forms, especially when you imagine how tiring it is to fill out a form entirely and answer all questions whereas a chatbot will ask questions in a conversation. Chatbot questions in collecting feedback are both closed and open-ended questions. The chat messages are similar to talking with a sales rep in a physical store about the products and services.
Conventional forms are not like a friendly chat with a customer service agent but a chatbot sounds more natural and encourages customers to add their opinions in textual conversation.
4. Survey Chatbot
Do you know how online business owners use chatbots to perform a survey? As we read above, a chatbot does various other tasks apart from only conversing with customers. Online business owners can understand customer preferences by creating a survey around products and services.
Chatbot interactions are more engaging and help you create special offers for your target audience based on their preferences. Online business owners can add survey questions in the chatbots and gather data without tiring their customers in a feedback loop.
5. Feedback Session with Discount Offer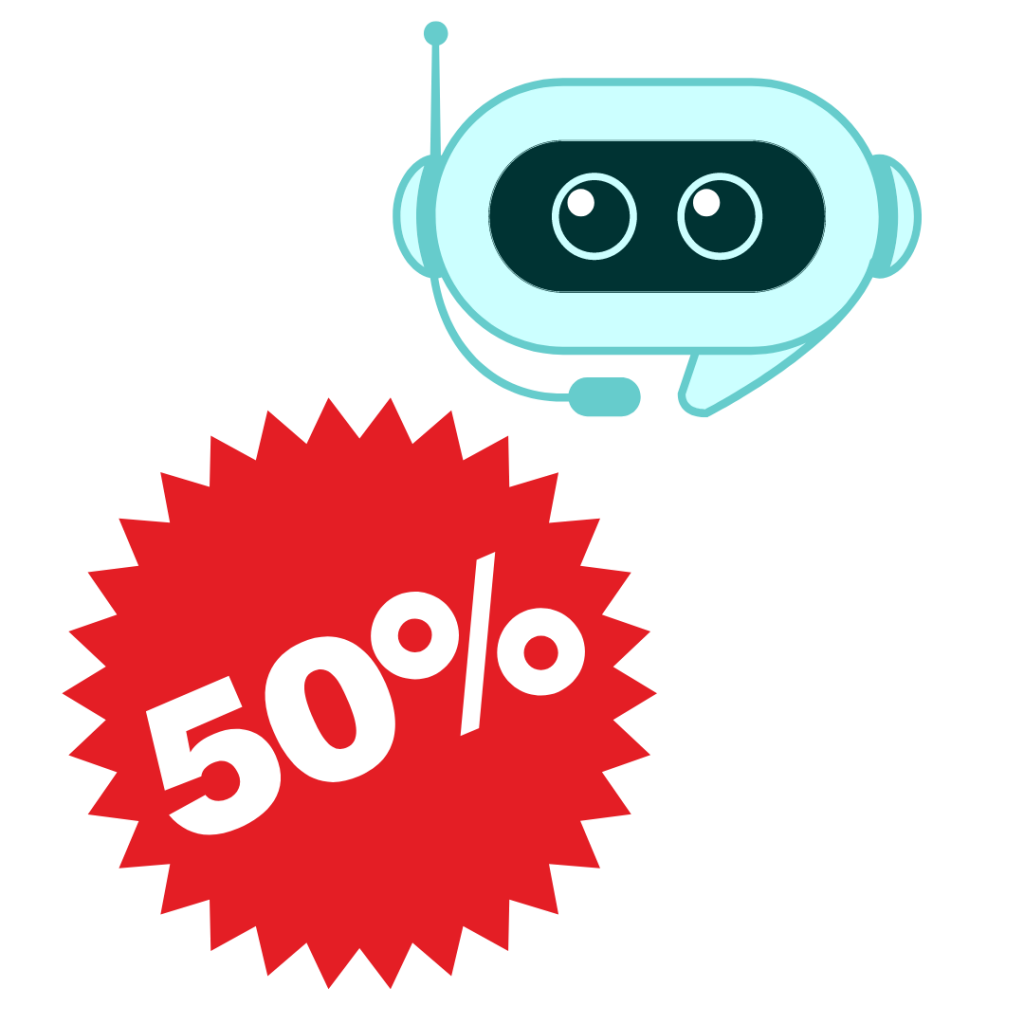 Another creative way of collecting feedback with AI chatbots is the feedback session with a discount offer. A chatbot can introduce customers to the latest discounts and offers on the website.
Along with discount coupons and offers, a customer will also have a feedback session. More importantly, many online business owners launch limited discount offers with feedback sessions. When a customer avails themselves of discount offers, they will also check the feedback section along with that.
6. CRM Integration
Integration between CRM (Customer Relationship Management) and support ticket system in a chatbot provides valuable insights of customers to online business owners. Many AI chatbots do not have CRM integration, so if you are implementing an AI chatbot with CRM integration, it is an additional value for your website.
A chatbot collects feedback from a client and sends the data to the CRM system. Hence, an online business owner will understand more about their target audience base and increase sales.
Bottom line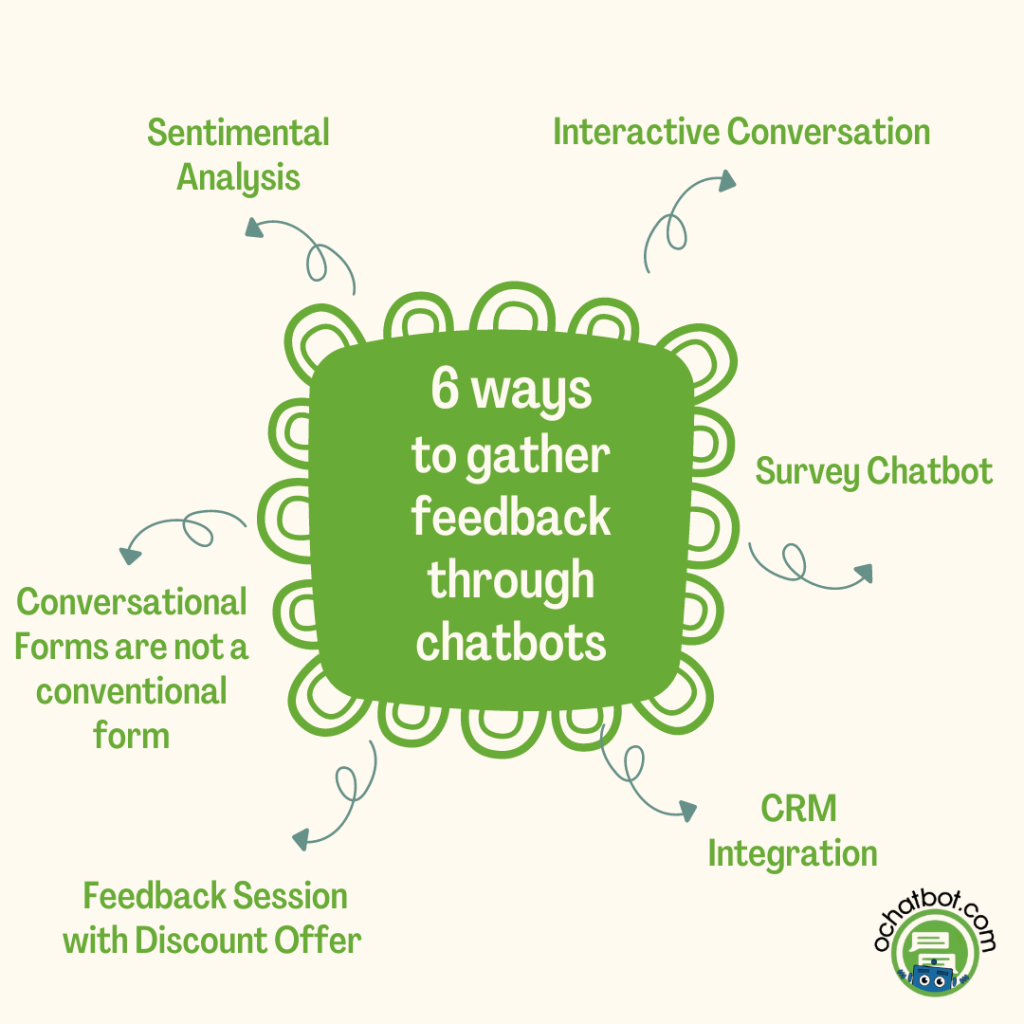 If you can streamline your customer service with the latest technology, why not use it? AI chatbots reduce many manual tasks for online business owners and help them understand their target audience.
Apart from collecting feedback from customers, chatbots excel in automating challenging tasks in the e-commerce industry. Update your e-commerce store with the latest technology and implement the best chatbot for your online stores.
Related Chatbot Posts:
What is HITL (Human-in-the-Loop) in Chatbots?
5 Effective Lead Generation Chatbots
Shopify Chatbot: Best Chatbot for Shopify Store
Chatbot in E-commerce: AI chatbot vs Live Chat vs Rule-Based
7 Benefits of Shopping Assistant Chatbots in E-commerce
Frequently Asked Questions
What are the advantages of an AI chatbot?
Availability, reducing card abandonment, collecting valuable customer insights, and enhancing customer journeys are excellent advantages of using an AI chatbot.
Can you evaluate a chatbot's performance?
Online business owners can easily analyze chatbots' performance through the analytics dashboard in the chatbot platform. They can calculate bounce rates, conversion rates, retention rates, target audience base, etc.
What are the cons of a chatbot?
Chatbots are sometimes robotic and repeat the same predefined responses to customers. But, AI chatbots rectify these errors with AI, machine learning, sentiment analysis, and human-in-the-loop technology.

Latest posts by Greg Ahern
(see all)