Quick AI Chatbot tips about how to build an AI chatbot. This is about using coupons in your ecommerce chatbot. Learn more by taking our free AI Chatbot Course at https://www.ometrics.com/chatbotcourse/
Hi, welcome back to How to Build a Chatbot Quick Tip Number Six. Coupons, coupons are tricky. When people are checking out, they often forget the coupon they saw flash across the screen 10 minutes ago on some pop-up, or they got a coupon in the mail, or something like that, but now can't find it and they're just about to check out. So asking for what the coupon is, or a coupon failure in checkout, is a common problem.
To get around this, if you have a lot of coupons, I mean coupons are changing every week, one solution is to provide a fixed coupon inside the bot. So when there is a problem, then you can say "Oh I'm sorry you have a problem with that coupon, here's another one. Just use this one".
The second solution is if you have coupons that are running for a month long or half a year, then you can have those coupon codes in the chatbot. And when someone types in the wrong coupon or misspelling of it, then it can correct the coupon and say, "you must mean this coupon".
What you do not want to do is frustrate your customers when they think they're going to buy something with a particular price and now it changes at the end. You can also set the bot, so that it's ready to ask check-out and cart type questions on those pages. So it can help out with coupons there and not on a product page for example. Or, it can help out with credit card issues or shipping questions.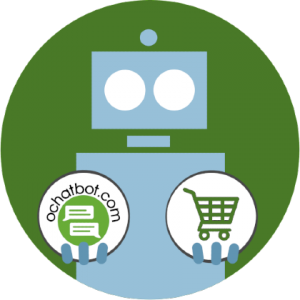 True AI to engage customers for eCommerce, business leads, and customer support.
5% to 35% Increase in AOV*

20% to 40% Increase in Revenue*

25% to 45% Reduction in Tickets with a Customer Service Chatbot
We Guarantee Results... Or Work For Free!
*When shoppers engage with Ochatbot®

Latest posts by Greg Ahern
(see all)