There are many types of chatbots that serve many purposes. There are shopping bots, health bots, therapy bots, financial bots, and the list goes on. You can spend a lot of time playing with chat bots. Chatbots are on Facebook Messenger, Slack, Kik, in the App Store, and on browsers. We started a running list of chatbots that you can try, and new bots are being created every day. Here are some chatbots to try, most are on Facebook Messenger. We also created a best AI chatbot comparison blog, and you can read it here. 
Update…We added some new pages for these specific categories of chatbots:
FUN AND SOCIAL
JokeBot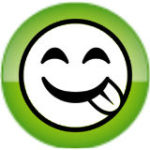 Ask for a joke or submit a joke. This joke chatbot will learn from your responses.
QuoteBot
Ask for an inspirational quote or submit your own quote. The quote chatbot will learn from your responses.
Dinner Ideas Bot
This chatbot will give you a recipe every day or every week, and you can give it a list of ingredients and it will give a recipe suggestion.
Ruuh
Ruuh is an entertainment chatbot that focuses on humor, Bollywood, music and other forms of  entertainment. She is English-speaking and was created for an urban Indian audience.
Zo
Zo is a social AI chatbot with #friendgoals.  Zo is a bot Microsoft provides to you for entertainment purposes.
Cleverbot
This chatbot is a nonsense bot that seems to be collecting data. The conversations are weird and don't seem to follow a normal pattern, but it's fun to play with it. Cleverbot includes other bots: Eviebot, Boibot, PewDieBot, Chimbot and are available in the App Store.
Genius
This Facebook Messenger chatbot allows users to engage in a text exchange with Albert Einstein, to explore the details of his life and accomplishments. It was created by NatGeo to go along with the Genius TV show.
ZEVE  helps reduce stress, loneliness and boredom in difficult times such as the 2020 worldwide situation where millions of people are isolated at home. Zeve was built not only to be a good listener but also to suggest topics and embrace deep conversations in a significant amount of subjects.
Replika  Replika was founded by Eugenia Kuyda with the idea to create a personal AI that would help you express and witness yourself by offering a helpful conversation. It's a space where you can safely share your thoughts, feelings, beliefs, experiences, memories, dreams – your "private perceptual world."
Emerson is an AI Persona powered by OpenAI's GPT-3 language model. It was build by Quickchat.ai – a YC-backed startup offering AI chat bot solutions. Emerson spent years reading around the Internet. Now it's there to help you learn new things by answering your questions. Use it to practice your English, broaden your horizons or just to have a casual and funny conversation.
HEALTH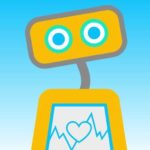 MeditateBot
MeditateBot is an AI-powered chatbot that helps you create and maintain a daily meditation practice.
HealthTap
HealthTap is an on-call online doctor that answers medical questions. It is a HIPAA-compliant medical service that also connects with labs and pharmacies.
Insomnobot3000
This chatbot is text-based. You send a text to their phone number and the bot talks to you when you can't sleep. The website says this bot is most active from 11pm to 5am.
ELIZA Chatbot
ELIZA is a natural language conversation program that was created by Joseph Weizenbaum in 1966. It's designed to represent a Rogerian psychotherapist. There are numerous sites on the internet with an ELIZA application, so do a search to try all the different versions.
Bottr has a fun sex chatbot for online adult amusement.  Thanks to AI, bots now allow us to automate chats about sexual and erotic content and engage people in a way that wasn't possible in the past.
NEWS & WEATHER
Wall Street Journal
Click the Get Updates button to start the chatbot conversation. You can get updates on news from the Wall Street Journal.
CNN
The CNN chatbot gives you the latest news stories when you click on the Messenger icon on the CNN Facebook page.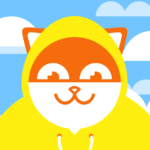 Poncho
Poncho gives you a personalized weather forecast every morning based on your zip code, along with a humorous or witty comment about random things. You can also get a 5-day forecast, pollen forecast, hair forecast, and Poncho will offer to send your horoscope.
TASKS
Niki.ai
Niki.ai is an India-based shopping assistant that helps you get a ride, pick up laundry, book a hotel, and get event tickets.
MemeGenerator bot
This bot helps you the create Memes within Facebook Messenger.

Mitsuku
Mitsuku is a virtual friend who learns by experience, so the more you talk to her, the smarter she becomes. This chatbot uses Office Work Suite that is downloaded on your desktop. 
Answer Bot
Answerbot is a Zendesk product that you can add to your customer support system. It uses machine learning to help answer your customer's questions. 
FOOD
DOM The Pizza Bot
This is a Messenger bot for Domino's Pizza. When I tried to order a pizza, it said it was having trouble and redirected me to the website to order a pizza.
To learn even more about chatbots, please visit The Complete Guide to Chatbots page to read or download the ebook. 

Latest posts by Greg Ahern
(see all)