Sex Chatbots
---
<< Back to Fun List of Chatbots  | Health Chatbots | Support Assistant Chatbots | Personality Chatbots | Travel Chatbots | Ecommerce Chatbots | Sex Chatbots
While chatbots have typically been used for customer support, they have also found a way to thrive in the adult entertainment industry. Sex chatbots (also known as adult chatbots) communicate through flirty and sexual conversation, allowing users to indulge their fantasies.
We collected a list of popular sex chatbots. Here are some of them and what they do.
Slutbot is an adult chatbot with an empowering spin. Slutbot encourages users to practice sexting, dirty talk, and healthy communication through the bot. The creators of Slutbot boast that using the bot will help hone your sexting skills. Slutbot is for everyone regardless of gender or sexual orientation, including men, women, non-binary, straight, and queer people. Slutbot delivers tips and erotic stories written by experts.
Personality Forge is a web host that allows users to generate chatbots. Each chatbot comes with ratings that indicate its "family-friendly" vibe and whether a bot is simply flirty or more explicit. Personality Forge is great for people looking to dip their toes in the world of sex chatbots.
Like Personality Forge, Love Droids is another web hosting platform, though this one is specifically for sex chatbots. Users can browse through thousands of user-created chatbots or custom-build the bot of their dream.
Thoughtscreen is a sex chatbot that is an offshoot of the popular Cleverbot. Its unique interface allows users to see previous conversations from other users, much like a chatroom.
Bottr features a large range of erotic stories written by professionals. These stories cater to many people, including BDSM and LGBT content, among other things.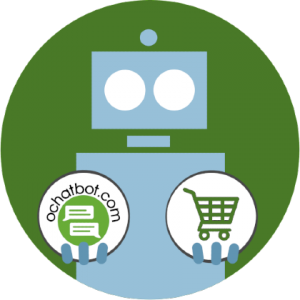 True AI to engage customers for eCommerce, business leads, and customer support.
5% to 35% Increase in AOV*

20% to 40% Increase in Revenue*

25% to 45% Reduction in Tickets with a Customer Service Chatbot
We Guarantee Results... Or Work For Free!
*When shoppers engage with Ochatbot®

Latest posts by Greg Ahern
(see all)