Support Assistant Chatbots
---
<< Back to Fun List of Chatbots  | Health Chatbots | Ecommerce Chatbots | Personality Chatbots | Travel Chatbots | News Chatbots
We collected a list of interesting support assistant chatbots. Here are some of them and what they do.
Paperbot (Skore)
Organizes links sent in Slack.
Walnut
Skill learning bot that targets skills through data about work. For FB Messenger.

ForkChoice
This bot helps find food. For FB Messenger.
Dinner Ideas
Input an ingredient or a dish name and it will provide relevant recipes. Also allows you to build a shopping list. For FB Messenger.

Robbie
"Teaching"/encyclopedic bot for improving coding skills. For FB Messenger.
Beer BOT
Personal Assistant to provide info about beer/breweries. For FB Messenger.
Clarizen
Personal assistant to make Slack more powerful so you can spend less time searching through Slack for info.

If you have any other support assistant chatbot suggestions to add to our list, please contact us at [email protected]. Are you ready to build a support assistant chatbot? We can help! Our chatbot consulting and development services will help your business set up a chatbot to handle your customer support questions. Click here to learn more.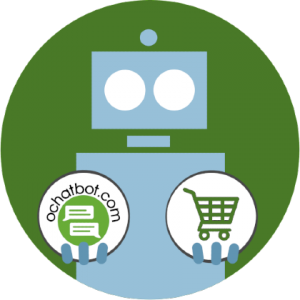 True AI to engage customers for eCommerce, business leads, and customer support.
5% to 35% Increase in AOV*

20% to 40% Increase in Revenue*

25% to 45% Reduction in Tickets with a Customer Service Chatbot
We Guarantee Results... Or Work For Free!
*When shoppers engage with Ochatbot®

Latest posts by Greg Ahern
(see all)