The 2019 Complete Guide to Chatbots
Table of Contents
---
 Download the Chatbot Guide | Next >>
---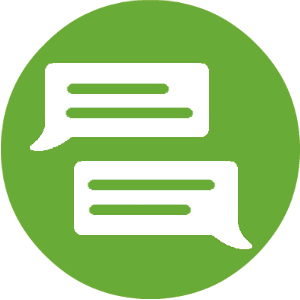 Imagine walking into a store and an employee coming up to you and asking this series of questions: 
May I help you?…
Yes, we have those products. Is this for indoors or outdoors?…
Let me show you the three options we have for you.
Just like a human assistant in a retail store, a chatbot expedites the customer's journey and sales process on your website.
Your chatbot can ask specific questions to inquire about your website visitor's needs or issues, then respond with the best product options or customer care solution. This turns your site from a list of static pages to a dynamic user experience.
This guide is periodically updated at www.ometrics.com. If you have any questions or comments, please send them to [email protected]
You may also enjoy our Fun List of Chatbots and Chatbot Platform Comparison blogs which review the best AI chatbots in the marketplace.
Table of Contents
Chapter 1 – What is a Chatbot?
Learn about chatbots and how people are using chatbots.
Chapter 2 – Why Do I Need a Chatbot?
Learn why chatbots are changing the business world.
Chapter 3 – How Does a Chatbot Work?
Learn how chatbots work.
Chapter 4 – How to Build a Chatbot?
Learn how to build a chatbot.
Chapter 5 – How Much Does it Cost to Build a Chatbot?
Learn about the cost of building a chatbot.
Chapter 6 – Chatbot Case Studies
Learn about how these companies are using chatbots to grow their business.
Chapter 7 – Chatbot Best Use Practices
Learn about the best use practices for implementing a chatbot.
Chapter 8 – Glossary of Chatbot Terms
Learn all the terms surrounding chatbots.  
---
 Download the Chatbot Guide | Next >>
---

Greg Ahern Founder and President of Ometrics® is a fanatic about conversion rate optimization, AI chatbots and lead generation. Greg has been a successful Internet entrepreneur since 1994. He speaks at conferences and webinars and has built a number of internet businesses, including web marketing, web development and internet lead generation, which have been successfully acquired. Greg is the Denver Chapter Leader for the Digital Analytics Association. You can follow Greg on Twitter @gregahern and join his CRO Hacks Groups on Facebook and Slack.

Latest posts by Greg Ahern (see all)