E-commerce has altered dramatically in the past ten years. Just think: mobile shopping, social commerce and ever-changing customer habits have given us a lot to keep up with.
Headless commerce is an exciting tool that has been adopted by some industry leaders that allows companies to keep up with this shifting landscape. 
It allows you to improve site performance and make quick changes to your website. It also offers nearly unlimited creative freedom. This means that your imagination – or that of your developer – is free to run wild and create a bespoke online experience.
With that said, headless commerce is not for the faint-hearted. It can be complex, time-consuming and costly to establish.
Thankfully, this guide is here to show you whether headless commerce is the right option. We'll investigate what headless commerce really is, what the benefits are and whether it's appropriate for your e-commerce site.
What is headless commerce?
To truly understand headless commerce, we need to first look at traditional commerce.
What is traditional commerce?
Traditional commerce, also known as monolithic, legacy or the all-in-one system, has dominated e-commerce for many years. In essence, this system offers an all-in-one package for creating your e-commerce platform.
In plain English, this means that your frontend is connected to your backend in one codebase. The frontend is also known as the UI layer, which displays font, images, graphs and styles. 
The backend, or the business logic layer, handles payment, security and checking, as well as important things like the data warehouse. For those of you wondering, "What is a unified data warehouse?", it's where all the business information of a company is stored and made accessible.
There are many benefits to using the traditional commerce system, but it is also inflexible. Due to the frontend and backend being connected, it can be difficult or lengthy to implement changes.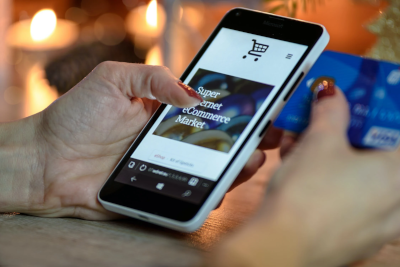 This is a problem because, in today's commercial landscape, sellers need to be agile and attentive to changing customer habits. And boy, do they change often.
One notable example of recent industry trends involves the introduction of AI in e-commerce, with virtual reality and voice shopping also changing how consumers shop.
What is headless commerce?
In contrast to its legacy counterpart, headless commerce is a type of architecture that disconnects the frontend and backend. It allows for the building of streamlined systems that are loosely put together – just like LEGO. You can add, remove and alter services easily and individually.
Headless commerce is also referred to as API-first; the frontend and backend are able to be separate and flexible because they communicate via an API layer. An Application Programming Interface can be defined as the "bridge for data transferred between the services."
This level of flexibility is also seen in the recent trend of AI alleviating our workload by automating tasks. For example, the benefits of AI in sales include freeing up workers from admin and seeking leads to help with sales. 
In a similar fashion, headless commerce liberates developers from traditional constraints. But that's not the only benefit.
The benefits of headless commerce
Headless commerce is touted as having many benefits. The four most distinct are:
Creative control

Flexibility

Improved site performance

Scalability
Creative control
Developers are particularly enamoured with headless commerce due to the unlimited freedom it allows them to build unique, trailblazing web pages.
Whereas traditional commerce systems boxed developers in with strictly defined themes and templates, the decoupling of the front and backend gives them free reign. 
This also means that you don't have to make design sacrifices. For those of you with a futuristic vision or who are focusing on customer experience in order to accelerate conversions, the ample creativity associated with headless commerce is vital.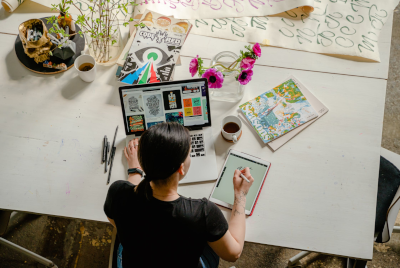 Looking for more ideas to up your e-commerce game? Other business ideas to improve e-commerce include using dropshipping stores, affiliate marketing and providing a personalized consumer journey.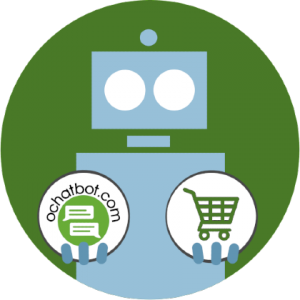 True AI to engage customers for eCommerce, business leads, and customer support.
5% to 35% Increase in AOV*

20% to 40% Increase in Revenue*

25% to 45% Reduction in Tickets with a Customer Service Chatbot
We Guarantee Results... Or Work For Free!
*When shoppers engage with Ochatbot®
Flexibility
Closely linked to creative control, headless commerce also offers you an astonishing range of flexibility.
As your company grows, you need to be able to adjust your website accordingly and be dynamic in what you offer visitors. Headless commerce allows developers to use composable tech stacks that can be switched in and out for never-ending flexibility. Functions can be tried, tested, exchanged and removed, without too much stress or wasted time.
Additionally, the fact that the front and backend are disconnected gives you more opportunity to split-test new builds. This, in turn, allows you to optimize customer experience and conversion rate without affecting the backend.
This tactic is not dissimilar to outsourcing. You may have had to outsource contact centre of your business in order to free up resources and allow your workforce to focus on what they do best.
Headless commerce follows a similar vein in focusing on flexibility and introducing pliability between parts (or departments). Because of this, headless commerce is also a great tool for scalability. Let's take a closer look.
Scalability
This ability to continuously improve and upgrade your e-commerce site which ultimately "future-proofs" your company.
How?
Firstly, by anticipating and reacting to an ever-growing customer pool, as mentioned above. However, it also allows for omnichannel integration.
You can create and integrate multiple frontend experiences for different customer touchpoints, such as the web, mobile or IoT (Internet of Things) tech, such as smartwatches.
This scalability means you can dominate your omnichannel strategy, which is especially important for those of you dealing with international markets.
Just be warned that your security checks should be enhanced to match any upscaling; a security breach is never far away in the online world. Using risk assessment cybersecurity to assess any potential risks keeps your customers' data safe and secure.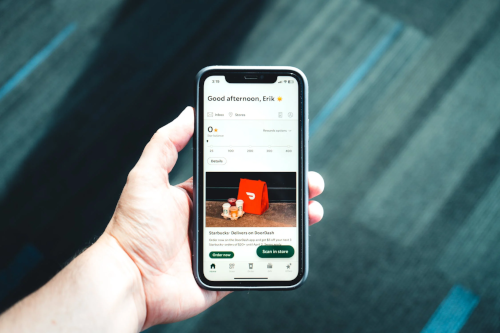 Improved site performance
Though there is no doubt that headless commerce allows for enhanced creative vision and flexibility, it's also true that this technology can improve website performance.
Website loading speed is one of the most important factors in generating conversions and, ultimately, sales. Consider the fact that:
1 in 4 visitors would abandon a website if it takes over 4 seconds to load

Pages with a 2-second load speech have an average bounce rate of 9%

The average page speed of the first page of Google search results is 1.65 seconds
Luckily, headless commerce facilitates the building of fast-loading sites, due to their disconnection to the backend. Because of this, landing pages, blogs and checkouts should load at breakneck speed.
Ultimately, improving your site speed is a significant part of securing revenue. According to Shopify, the 2-3 second mark is a crucial threshold for website loading speeds. This means that "if a site makes $100,000 per day, a one-second improvement generates another $7,000 daily."
Seems pretty important, right?
Another great way of strengthening website performance is to use a CDN service, otherwise known as a content delivery network.
If you're scratching your head and wondering what is CDN service, then you're in safe hands. A CDN is a connected group of web servers that are spread across a wide geographical area. They help improve website performance – similar to WiFi boosters.
The downsides of headless commerce
Though we've just been touting the benefits, there are naturally some downsides associated with headless commerce.
For one thing, it can be hugely expensive to implement; think hundreds of thousands or millions of dollars. On top of this, annual maintenance costs can stack up too.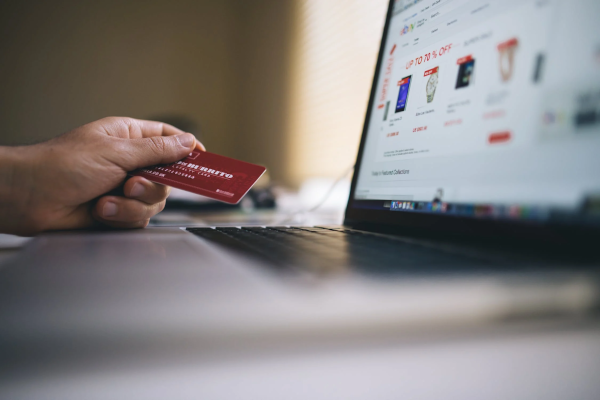 Of course, costs can be offset elsewhere; slimming down customer service and implementing chatbots is a common feature nowadays. Ecommerce AI chatbots are specifically designed to guide customers through online shopping, for example.
Aside from this, it might be the case that you invest in your website but don't coordinate other aspects of the e-commerce journey. This can cause the customer journey to become disjointed and uncomfortable.
For example, investing in headless commerce might see your sales skyrocket. But do you have a good human customer services team to deal with the steep increase in queries? A call centre and BPO will allow you to outsource and scale up customer service, for when AI doesn't quite cut it.
Is headless commerce right for you?
If costs don't deter you, there are several situations in which headless commerce would be appropriate for your company. For example:
You are moving slower than competitors due to front and backend difficulties

You want a unique and trendsetting shopping experience for customers

You want to implement a seamless omnichannel business strategy

You don't have a native mobile app for iOs or Android
Of course, we're not one to hold you back if you want to dive into the magical world of headless commerce. Just take the time to consider whether it's really the right choice for you.
The future of e-commerce
It certainly seems like the future of e-commerce is focused on that of headless commerce.
By offering companies a high degree of creativity, flexibility and individualization, it's fast becoming the platform of choice for industry leaders.
Moreover, its enhanced website performance and scope for scalability and omnichannel possibilities means that legacy commerce is left in the dust.
Latest posts by Lashanah Tillar
(see all)