Entering the world of e-commerce can be challenging. There are competitors everywhere, customers are competitive, and if you want to survive, you must be tolerant- four afraid. Fortunately, one aspect of eCommerce used to be more accessible: linking a website to your brand. There are hundreds of e-commerce platforms you can use to promote your website or WooCommerce private store, most of which can be done with little or no knowledge. Let's take Shopify as an example.
Shopify is a favorite for many reasons. First, as many Shopify web designers will tell you, it has all the features and functionality you need to get your website up and running in minutes, and as your store grows, you can update it with better features. This will help you deal with increased traffic. Secondly, one of, if not the best, the situation for themes is that they have everything they need. Thirdly, there is a special menu with everything you need to manage the store.
Powered by Shopify, all you need is a good marketing plan to answer the question of how to drive traffic to your online store and increase sales. Here are 10 marketing tips and advice to do just that.
#1. Uncover your value proposition
Your promotional presentation describes why your target market will choose your brand/product. Promote your product by finding existing customers. Why did they buy your product and not your competitors' products? 
Online shopping has become increasingly competitive; anything you can do to stand out from the crowd and meet a customer's needs or Pains is impressive for increasing sales.
#2. Increase email signups
You want to get as much value as possible for a deal you already have. So you can only expect some of these channels to convert into sales. And it doesn't matter. But you can allow these visitors to convert in various other ways, and it will only cost them their contact information. A great way to increase email signups is by adding a lead generating chatbot to your site. 
Once you have their email address and phone number, you can start marketing to them to make future sales. These opt-in forms come in many shapes and sizes: pop-ups, pop-ups, chat boxes, and fields on the page. But, given inputs and outputs, they are powerful tools for improving conversions.
With your marketing strategy in mind, you can create email marketing campaigns to keep your brand in the spotlight and generate new sales. To use your email list effectively, you want to develop a strategy based on segmentation and a continuous series of emails.
#3. Leverage Paid Advertising 
Social media platforms like Facebook are constantly trying to customize what each person sees on their page in the feed. However, in recent years, it has been shown that getting a lot of traffic on the web takes work.
Opening a Shopify Facebook store page and generating revenue from scratch can take months or even years. Facebook ads are another way to boost sales.
We advise you to rely on Facebook advertising if you have a seasonal product, such as Halloween costumes. Since you will not get many Shopify sales during the year, SEO is not the best method.
Instead, you can run Facebook/Google ads the week before Halloween and end the day after Halloween. 
#4. Fully Harness Social Media Marketing
We can spend less money on advertising in this modern era. Marketing your store has never been easier in an era dominated by Facebook, Instagram, and Twitter.
However, you still need to ensure you have the suitable methods to take full advantage of social media marketing (SMM).
The greater the engagement, the more massive your social media posts reach. Therefore, the content you share in your posts and ads should be authentic and beautiful but not misleading.
One of the great benefits of SMM is its ability to drive rapid growth in popularity. Your store can get a lot of publicity even one or two days after your ads are published. In addition, Shopify allows you to integrate Facebook and Instagram into your store to expand your business.
#5. Develop brand loyalty
Rewarding loyal customers can help retain customers. Do this by creating a loyalty program that includes: advance payments for purchases, discount codes or coupons, priority for gifts, advertising campaigns, and special offers on new products.
Also, incorporating user-generated content on your social media and Shopify store can show customers that they are part of your company's growth. Including influencers in your marketing plan can also increase credibility. Increasing brand loyalty will allow you to promote and sell to a loyal audience.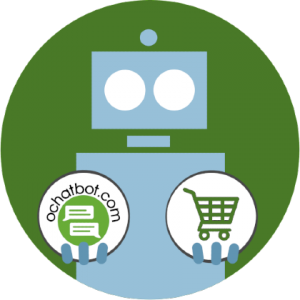 True AI to engage customers for eCommerce, business leads, and customer support.
5% to 35% Increase in AOV*

20% to 40% Increase in Revenue*

25% to 45% Reduction in Tickets with a Customer Service Chatbot
We Guarantee Results... Or Work For Free!
*When shoppers engage with Ochatbot®
#6. Keep Your SEO Updated
Once you have listed your main product category and created pages for them, you need to optimize your store's website to appear high in search engines. The first steps will include primary research using tools like Ahrefs and search engines.
Once you know ​​how high or low you rank, review critical elements such as your page text, links, product titles, and descriptions. Then, find a way to include the most popular keywords related to your products in these categories.
Use a hierarchical structure and reduce the number of steps between the main page and specific products. This will make it easier for search engines to crawl your site. Try an ongoing process with each new listing and additional information to be added.
#7. Offer free shipping
No matter what you're selling, shipping costs affect your online sales. Research shows that two-thirds of consumers expect free shipping on all online orders, and 49% will abandon online purchases if additional costs (such as transport) are too high.
Meet these customer expectations with free advertising. For example, ask paying customers to spend an amount on qualifying for free shipping to increase their order value.
Everyone loves to make deals. And a great reorder discount motivates users to keep buying their favorite products without the hassle of using them.
#8. Create dedicated, high-converting landing pages
Ok, you've developed a solid plan for driving traffic to your Shopify store. Thanks to SEO, email and SMS marketing, advertising campaigns, and paid advertising, your store now has a lot of customers hanging around. Amazing!
Now there is nothing you can do and let them all search from your home page. This is good, and you will get enough sales this way.
But given that you already have a few specialized marketing channels (and at least a few well-organized categories), you can create landing pages in four translations.
You know precisely which audience will click on your link. So, have you decided to submit them to your home page, or do you want to submit them to a page created specifically to sell to them? This is a landing page!
Create an impressive landing page and then replicate it for your unique audience.
#9. Set Up A Referral Program
Just like you can buy from a company recommended by a friend, your Shopify store can also benefit from word of mouth. A similar and more structured version is the referral program.
An essential aspect of this program is to incentivize/reward a client for influencing something new. Therefore, make your sales pitch worth talking about. Important aspects include when you receive your desired product and how long it takes to check out.
Please research current customers to find out what they want in return. Things like having a wide range of products or high discounts can lead you to success. Increase your program's visibility on social media.
Consider using a referral book like ReferralCandy, Rocket Referrals, or Referral Rock to manage and track the success of your program directly.
#10. Prioritize Customer Obsession
Last but not least, check out the client's capabilities! Of course, you can attract new customers with your discounts and promotions. But for the success of a business, you need not only new people but also loyal customers.
Customer trust is the foundation on which any business can be built. You may sell high-end products and have some fantastic technology. But it is more important to win the trust of customers. So not only fulfill but try to exceed your customers' expectations! How will our customers be affected? This is the question you should ask yourself before making any business changes.
Wrapping up
You must create the best content to improve traffic, leads, and sales. Now you know that content needs to be high quality, engaging, and accessible for the best results.
You also know that you need to be creative all the time. At least 16 times a month. The more content you create over time, your website will be better for business.
Multiple channels and formats will allow you to bring your content to the target audience. Finally, convert content into sales for customers who have reached the ready-to-buy stage in the sales funnel.
It would be best if you had a solid strategy for what content you will create and on what platforms you will host. Then, use all of these to help you increase your reach and traffic to your e-commerce store. Then watch the sale explode.
Latest posts by Lashanah Tillar
(see all)