Do you want to know how to change the default sorting of a collection in the Shopify store? Before optimizing your eCommerce store, you should ask three questions: which page should I optimize on Shopify, which page on my online store will convert website visitors into potential customers, and how do I improve the navigation of my store?
A well-optimized eCommerce store makes product search easy for customers. Your customers must not deal with slow searches for their desired products if you optimized your store. In this article, you will learn about the Shopify default sorting option and how to optimize it.
Overview of the Content
Why Should You Create a Perfect Product Page on Shopify
Why is Sorting Products Essential in Shopify
Shopify Sorting Default Options
Creating New Collection on Shopify
How to Update Shopify Sorting Values
Essential Sort Options for Your Store
Why Should You Create a Perfect Product Page on Shopify
 A product page will gain website visitors for your store and helps in search engine ranking. When you visit a product page on an eCommerce site, you should have different options to filter through and buy your desired product. If an eCommerce store doesn't have enough options on the product page, then customers will switch to another website.
The traffic and conversions of an eCommerce store escalate if you create a perfect product page. Many Shopify merchants will optimize the collection page on the online store to list the products in a distinct manner.
Why is Sorting Products  Essential on Shopify
Sorting on the Shopify store is significant to rearrange the products on the top of the shop's page. If you have a best-selling product, you must use the sorting option and rearrange it to the top of the page to show the customers, who may then purchase it.
 Instead of listing out the products on the Shopify store with no order, the sorting option will help you customize your store. A Shopify merchant can create different sorting options to highlight their products within the store.
Shopify Sorting Default Options – How to Change Default Collection on Shopify
The first available variants on your Shopify store are the default options and the product variants on your Shopify will be in the default order (according to what? Price? Date added? Add a clarification here). As a Shopify merchant, you should customize the sorting options to grab the customers' attention, and there are ways to change the sorting options on the product page, including:
From the Shopify admin, click 'Products' and go to 'Collections'.
Your collection appears and you can select a sort order.
There are two options on Shopify to change the sort order: Select Manually and Automate.
You have to drag the sort orders down to rearrange them in the list.
After rearranging the list, click Save.
Creating a new collection on Shopify
Before reading about creating sort options and updating sorting values on Shopify, you must know how to create a new collection. Shopify merchants create collections on the online store to highlight their best-selling products and reorder featured products. You should create a collection to categorize your future products into collections.
Steps to Create a New Collection on Shopify:
Go to the 'Shopify Admin', click 'Collections'.
In the right corner, you will find the new option 'Create Collection'.
Shopify merchants can create both automated and manual collections on the stores. Click here to know how to create automated and manual collections on the store.
Add the description and title of the products to the collection.
After writing the description and title, click 'Save'.
Related: Shopify Collection Pages: All You Need to Know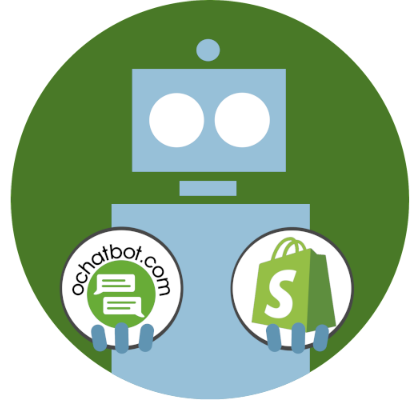 True AI to engage customers for eCommerce, business leads, and customer support.
Create happy customers while growing your business!
5% to 35% Increase in AOV*

20% to 40% Increase in Revenue*

25% to 45% Reduction in Tickets with a Customer Service Chatbot
We Guarantee Results... Or Work For Free!
*When shoppers engage with Ochatbot®
How to Update Sorting Values on Shopify
Every eCommerce store owner should create unique ideas to place their products in an appropriate manner for sales. If you want to sell your products online, you must ensure that you stand out from other eCommerce platforms. Reordering products will increase the chances of potential customers to find their match. Here are the default sorting values available on Shopify: 
Alphabetical order (A-Z).
Best selling.
Newest to oldest.
These next steps create a product filter and update sort values on the store, 
From your Shopify admin, click the 'Online store' option.
Under the 'online store option,' you have to select the 'Themes' option.
Select 'Customize' on the default theme page and click the 'Drop down' arrow on the top.
In the drop-down arrow, select 'Collection Page'. After selecting the 'Collection Page', click on the 'Collection Template'.
You will now have several filter options to update the sorting values on Shopify, select the tag filters, and click save.
A Shopify merchant adds different tags to filter their products on collection pages. Adding the color swatch tag and vendor tags on the products increases the chance for your customer to find the products. 
Best Selling Sorting – Generate Your Online Store Revenue
Your customers will find your featured and best-selling products in your store if you enable the best-selling sorting. Creating a collection page on Shopify to show all your best-selling products generates more revenue and enhances product search. 
From the Shopify admin, select the 'All Products' options.
Click 'Edit products' on the top.
Now, you will view the list of the products that you want to edit, select a few products for which you want to add tags.
You can add the tags in the edit option on Shopify. For instance, if you want to create best selling tag, add 'Best selling' and enter.
Now, go to the 'Collections' option and create the collection as 'Best selling'.
You can view the products with the 'Best selling' tag under the collection that you have created.
Essential Sort Options for Your Shopify Store
One of the main purposes of your collection page is to convert casual website visitors into customers. Your collection page should have a defined products section and help your customers find their desired product, and there are sort options for your online store to help them do that. 
Price
Price is one of the defaults sorting options that every eCommerce site owner uses. If you have similar products on your website with different prices, the price tag defines them clearly. 
Rating
When you provide the sorting option for 'highest-rated products' on your online store, online shoppers are more likely to purchase them because online shoppers love to buy products that have good reviews. 
Eg: 'Only Five Star Reviews.' 
Newest Arrival
Your online shoppers are always curious about the new arrivals in your store. It is always the best option to add a new arrival option to your online store to guide your customers. 
Best Selling
The 'Best selling' option, as stated earlier, escalates the sales of your online store and your customers will also know about the revenue-generating products in your store and are more likely to view and purchase them. 
Final Word
In this article, we have looked into the different options to change the default sorting collection in the Shopify store. If you have an online store on Shopify, you will have plenty of options to customize the default features and captivate your customers, so it's best to start using them and earn more revenue. 
We hope the above tips and tricks help you create an effective eCommerce store on Shopify, and you can also check out our latest posts to optimize your Shopify store in various ways. 
Latest Posts
 Frequently Asked Questions
1. What is featured sorting?
Shopify featured sorting is manual sorting that rearranges the products on your online store. The recent version of your manual sort will appear if you change the options. 
2. How do you create subcategories on Shopify?
When you add the collections to your Shopify store from the navigation bar, you have the option to drag the subcollection below. Subcategories will improve the UI and UX of your website. 
3. What is a variant image on Shopify?
Adding images to product variants will allow your customers to view what your products look like. It is a user-defined version. 

Latest posts by Greg Ahern
(see all)