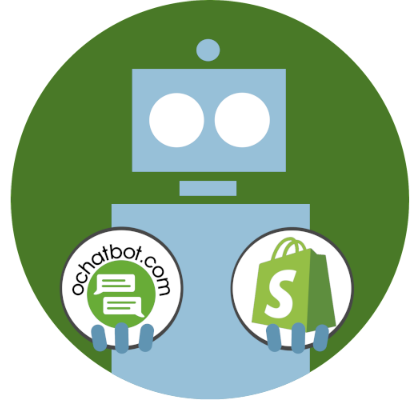 Start a free trial of Shopify. There are five things you need to start your shopify store, including add a Shopify chatbot.

A business idea

A business name

A logo

Photos

Products to sell

Once you've got these five, go to Shopify and sign up for your 14-day free trial. This time period will give you a chance to tweak everything to your liking.
Get Comfortable with the Dashboard. Play around with the dashboard to see what information you will need to add. From the dashboard you will be able to do all the steps to set up your store.

Add An Address, So Shopify Can Calculate Sales Tax And Payments. Enter your business mailing address. If you are working out of your home, this could be your home address or a post office box where you receive mail.

Choose Your Store's Design

Choose a theme

Themes have multiple styles. A "theme" is the structure of your website and the general "look and feel" of the site. There are a huge number of themes available for your Shopify store – some are free and some paid. Consider the number of products you are offering and the look you want for your store.

Check to see what built-in features the theme has that you will use. You can also add features and functions to your store using plugins – we will go over plugins later.

Remember, you can change fonts and colors.

If you choose a paid theme, you will have a free trial period to test out the theme before paying your one-time fee or subscription fee.

Themes can be changed out later.

Design the homepage

Create the homepage to quickly tell first-time visitors what you sell

Set it up so returning visitors can quickly go to what they want

Build trust and interest in your business. You can build interest in your products by telling visitors how your products will help them.  Build trust by showing positive reviews and your guarantee.

Set up paths that will take visitors to products they are interested in.

Remember to make your homepage mobile-friendly. Many people don't use computers but instead use their smartphones. Most themes will handle mobile-friendly pages automatically, but be sure to try it out on your phone to be sure.

Color schemes

Use colors that evoke feelings. See this

Shopify article

for more info.

Explore color using

Coolers

, an amazing and fun color choosing tool.

Use contrast to draw attention to something important such as a form to submit.

Look at the color scheme and decide whether it makes you happy and comfortable. You know how your store is supposed to feel, ask yourself if these colors make you feel that way.

Fonts

Fontjoy

is a tool to help you choose what fonts you would like to use.

Don't use more than three fonts. Two is best. Otherwise, it is difficult to read the page.

Choose fonts that are easy to read. For example:

Helvetica is easy to read

.

Orbitron is difficult

. People will give up rather than try to decipher a difficult font, especially on a mobile device.

Your logo – you want to add your logo to the header and the icon on the browser tabs.

Homepage carousel

The carousel is a set of photos on your website that seems to go around. You have arrows on either side and click on the arrows to advance to the next or go back to the previous photo. The photos will advance automatically without clicking the arrows.

If you have one product, you can show its variations or simply photographs taken from different angles.

For several products, you can have a photo of each one.

If you have a lot of products, consider grouping them in categories and showing the different categories.

Add an email subscription box.  Email marketing is a fantastic tool to generate more sales for your site.  A great way to convince your visitors to give you their email address is by offering a product discount or a free guide.  And, your Ochatbot (see #5, below) can also help you gather email addresses!There are

plugins

to do this available in the Shopify Marketplace.

Related items function – you will want to decide which items go with other items and build them into the related items funcion. This way, you can increase sales when users buy things related to the item they are adding to their cart.

Add Apps to your store. Apps add new features and functions to your store. Some apps are free, others may require a one-time fee or a monthly subscription. Be sure to browse the Shopify App Store and look for apps that make your life as a store owner easier, and also apps that help your customers find what they need and make a purchase.

Add Your Shopify Chatbot – add

Ochatbot

by

Ometrics

. It will increase store revenue. Having a Shopify chatbot will engage with customers to increase sales revenues and average order value. You can capture abandoned carts and checkout when using Ochatbot. It is a shopping and support assistant. A Shopify chatbot will help shoppers quickly find what they need and recommend relevant products. It will answer customer's #1 question: "Where's my order?" It is easy to create. Ochatbot is free with no coding. It imports products, auto-adds to cart, and has pre-built forms, surveys, FAQ modules, intents and reporting. You can get started in 5 minutes.

Create the Right Pages for Your Store – in addition to product pages, you will probably want a Contact Us page, policy pages, and an About Us page. You may even want to create a blog for your store. Regularly writing a blog will drive organic traffic to your website. Your policy pages should contain the following:

Privacy policy

Return policy

Shipping policy

Terms of service

Customize your shipping settings – there are different options you can offer.

Flat rate

Real-time carrier rates

Free shipping

Local pickup and delivery

Configure your tax settings – Shopify has a feature to set up default taxes for areas you are shipping to. You can override these settings if necessary.

Set up your payment gateway and payouts. You can use the Shopify payment processor for this. Things to consider when choosing your payment gateway are:

Card types you will accept including PayPal, Stripe, etc.

Off site checkout if you want to divert customers to your website outside of Shopify.

Transaction fees charged by various gateways

Add the products you want to sell. You can add one product or multiple products. You can also group the products into collections. Here are some ways you might want to group your products:

Clothes by gender and/or age

Items grouped by size or color

Items grouped by type

Sale items

Seasonal items

Upload Stunning Images Of Your Product. You get better sales with great images. Check out this

article

for more information.

Customize the navigation menu. In the header section, you can add three types of navigation.

Main navigation – this usually contains your main product collections. Your products will be divided up into collections. Each collection can be listed in the navigation bar. When selecting a collection, a drop down listing the products can appear.

Footer navigation – this usually contains links to your informational pages such as "About Us," "Frequently Asked Questions," "Return Policy," and so on.This area tends to be the place to put the things required for an online store that are not actual products for sale.

Search.

Set Your Price And Inventory. Enter the price and check the box that allows Shopify to collect the taxes. Also enter how many of each item you have in stock and check the box that allows Shopify to keep track of the inventory.

Enter Product Weight For Shipping Purposes. Shipping costs are based on package weight. You need to know this to keep track of your shipping expenses. Check manual fulfillment if you are filling these orders yourself.

Add Variants For Size, Color, Etc. Add in variants for different sizes, colors, scents, flavors, etc. These options will appear on your product page.

Add a domain name – pick a domain name for your store site. It should be something related to your store name like name-of-store.com.

Buy Your Chosen Domain. You can do this through Shopify or a domain broker such as GoDaddy.

Integrating Google Analytics. Create a

Google Analytics

account. You can use this to track data for your store.

Launch your store. This is it! Remove the password page that blocks anyone from coming (sort of like unlocking the front door) and you're in business.
Ometrics is Here to Help with Your Shopify Store and Shopify Chatbot
Contact us if you need help building your store and your shopify chatbot. It can be intimidating to do this yourself. We're here to help so you can get on with selling your products.

Latest posts by Greg Ahern
(see all)