The E-commerce industry has buzzed during the pandemic and continues to boost sales in the post-pandemic era. And one of the ways to enter this industry is by opening a Shopify store. And if you have the appropriate product, your chance is high to succeed. 
Of course, the cases when Shopify stores fail in their first phases because their strategy is unsafe or there is no structure at all.
Prosperous Shopify stores resemble each other in a lot of things. They are all very concentrated on offering customers an excellent shopping experience, enhancing the design, and to 
In this article, read about some proven techniques you buy a domain name to use to increase your Shopify revenue.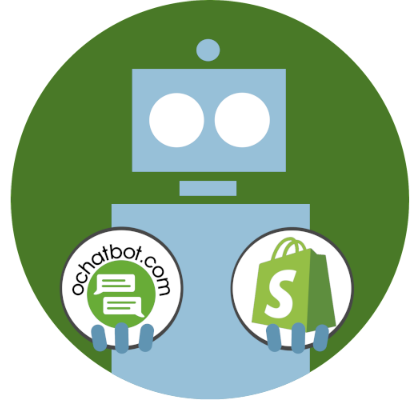 1. Open a Business Account on Instagram
In 2022, Instagram will be the second most used social media platform in the world after TikTok, which invaded our lives in 2016. Still, Instagram has millions of users around the world and is a solid platform for promoting your eCommerce brand. As an eCommerce business, you can make a logo, add branding elements, and leverage Instagram sponsored posts for the best results.
What you need to do is to open a business account on Instagram and post visuals of the products you are selling in your online store. Your Instagram page has to be aesthetically attractive and contain enough information about the products you are selling. But before opening an Instagram for your online shopping business, make sure your business is "Instagrammable" because Instagram is not a place for selling, for example, specific tech products for computers and gadgets. You have to be aware of social media trends. 
Pay attention to the storytelling too. Besides professional visuals, people follow pages that are interesting to read. So, make sure you have some experienced content writers to provide you with readable content, which will attract followers to your account. 
Many users hang out on Instagram every day: to make money online, you need to promote your online store on Instagram. 
2. Do Email Marketing
In their first stages, Shopify stores plan to do some email marketing and plan to do it without a proper generation strategy. Many stores tend to send random letters to occasional clients and consider it a technique of increasing their revenue. 
To prevail in email marketing, you need to segment the process. For example, starting with segmenting email flow and audience, you can structure the whole work. Then you can divide the list of audience to first-time customers, systematic clients, left-out clients, etc. The part of emails that were separated can be separated into promotional emails, interactional emails etc. 
You have to send particular emails that are addressed to particular clients for a concrete purpose. This is a way of targeting different niches of customers, and this kind of email marketing strategy is significant in increasing sales. 
3. Add Several Languages to Your Store
It is not a secret that English is the most common language for digital stores. And it is one of the most spoken languages in the whole world, but still, there are a lot of people who do not understand it. And if you come from an English-speaking country, you have to consider making your online shop multilingual because that will definitely drive more people to your website. This way, customers can access it through a trustworthy VPN as well. And vice versa, if you come from a non-English speaking country, having an online store that does not have an English version will not let you target a large audience. 
4. Improve Customer Service 
It is not a secret that customer service is essential for every well-reputed company. No serious brand can allow themselves not to have this department. The same is in eCommerce. You can have a perfect website design for your Shopify store, but if your customer service is poor, customers won't keep coming back to your store. It is very likely for them to have any questions about the products, considering the fact that they can see the products only on their screens and do not have a chance to touch or feel them. 
It is important to be there 24/7 to answer the questions of customers. Usually, companies hire customer service associates for different shifts for them to be able to answer the questions of customers during the whole day. When customers have answered their inquiries, and when their problems are solved, the chances are high that they will keep coming back to your store. Improving customer service undoubtedly means increasing your business revenue.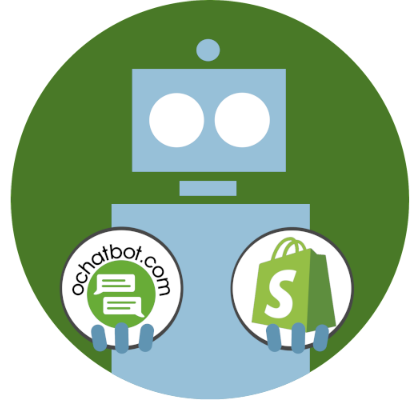 True AI to engage customers for eCommerce, business leads, and customer support.
Create happy customers while growing your business!
5% to 35% Increase in AOV*

20% to 40% Increase in Revenue*

25% to 45% Reduction in Tickets with a Customer Service Chatbot
We Guarantee Results... Or Work For Free!
*When shoppers engage with Ochatbot®
5. Personalize Customer Experience 
The eCommerce marketing strategy has to be personalized. Gone are the days when the personalized marketing strategy was a choice. Personalization is nowadays the key to a successful online store business. The competition in the online shopping market is very high, and that is why a personalized marketing strategy is very important. For branding purposes, you should make a logo and customize your customer experience with your brand even better, which will make them remember it more effectively. 
The customers love the attention to their person. You have to offer them a personalized customer experience to retain them. Online vendors have to do some very detailed research about their customers, then divide them into groups and aim them according to their needs and preferences. And studies show that customers are willing to share their preferences with vendors to get a personalized approach. 
One of the most common ways of personalization of the online shopping experience for customers is a recommendation of products. Online shoppers usually get recommendations of related products they have searched for previously. This increases the chances of purchase because customers get more options than they may like. 
6. Rectify Failed Sales
There are so many chances of purchase that Shopify store owners miss. Many online shoppers just abandon the digital cart because of different reasons. What vendors have to do is contact those shoppers and persuade them to buy the product whenever they feel like shopping or recommending to them another similar or related product. 
You can use Shopify cart Abandonment tools to help you contact the customers you have lost and try to win them once more. Many companies implement an automation tool to contact these customers because the automation tool does a time-consuming and repetitive task very quickly and effectively. 
For example, you can implement an automation tool that sends emails to these customers and recommends them the products that they have abandoned with the cart and offer them similar ones. You have information about these clients because the Shopify admin database keeps that data under the Order tab for three months. 
7. Do Some Testing
After implementing a special strategy, you have to test the results you get after a period of time. You have to measure and track the changes in your online store business to see if your new marketing campaign is giving you some benefits. It can be that the number of the traffic to your site has increased, or maybe the sales of your store have grown, but in the end, you can understand what operation has made improvements and what operation hasn't. 
One of the most frequent ways of testing is A/B testing. This is a proven way of testing how the changes that you make impact your online store rates. There are two variations that are considered in different metrics, and then it is decided which of them works better. 
A/B testing tool is not built-in Shopify, but there are a lot of other external separate tools that Shopify store owners can use. A tool that can help you a lot in the testing phase is Google Optimize. It is a free tool and helps you to compare your data. 
8. Draw Traffic to Your Website 
No matter how beautifully developed your site is and how many web developers work on it, if you do not use Search Engine Optimization (SEO), there is no point at all if you have no visitors to your website. It could be a good idea to hire a SEO expert to help speed this process up. It drives traffic to your Shopify store and increases your search ranks on your website. SEO increases the visibility of your website, and that way, it attracts customers. When creating a website, make sure to buy a domain name that's catchy, add your logo, and pay attention to other important details.
Shopify stores can use many SEO tools that can help them optimize their business for search engines. It is crucial for your content to be 100% original because, in another case, Google gets different signals about your web page. The descriptions of your product and details about it should be very well elaborated and original. You have to optimize for the search engines all the media of your online store. 
Conclusion
It is important to remember that nowadays, eCommerce is a very challenging market to enter. The competition is huge. And when opening an online store, you may not succeed right away. To withstand the competition in online commerce, it is essential to adopt the right marketing strategy.
Latest posts by John Trenta
(see all)