Starting an online store is not always simple, you should understand your target audience's preferences and tailor your service accordingly.
The eCommerce platforms help both online business owners and customers to sell and find products. If you are an online business owner, you should check the features of eCommerce platforms and choose the best one to increase sales.
This article will compare the three popular platforms and highlight their features. Compare the pricing, features, and functionalities, and help you choose the best one for your audience.
What is the Difference Between an eCommerce Platform and an Online Marketplace?
eCommerce platforms and online marketplaces always confuse business owners. If you are one of the business owners who gets baffled by the similarities between marketplace and eCommerce platforms, then it's best to differentiate them to better understand them.
A marketplace is where many eCommerce companies come to reach their target audience and sell their products. In the same way, online shoppers visit one place to find their favorite brands and purchase from them in the marketplace. Example: Amazon
On the other hand, eCommerce platforms are standalone websites that help you set up online stores. These platforms will help you host your online store and are applicable for both small and large business owners. Example: Shopify
What Are The Best eCommerce Platforms?
If you are trying to choose the best eCommerce platform to accelerate your business, you should first analyze the functionality of the platforms.
Shopify, WooCommerce, and BigCommerce platforms stand out from their competitors since their features are flexible. Customization is an important aspect while setting up an online store on an eCommerce platform. Hence an easily customizable and flexible eCommerce platform will help you run your business smoothly.
Shopify, WooCommerce, and BigCommerce platforms have distinctive functionality and distinguishable features. These three best platforms will benefit you greatly.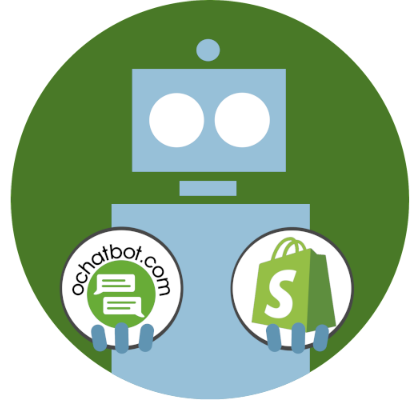 True AI to engage customers for eCommerce, business leads, and customer support.
Create happy customers while growing your business!
5% to 35% Increase in AOV*

20% to 40% Increase in Revenue*

25% to 45% Reduction in Tickets with a Customer Service Chatbot
We Guarantee Results... Or Work For Free!
*When shoppers engage with Ochatbot®
Shopify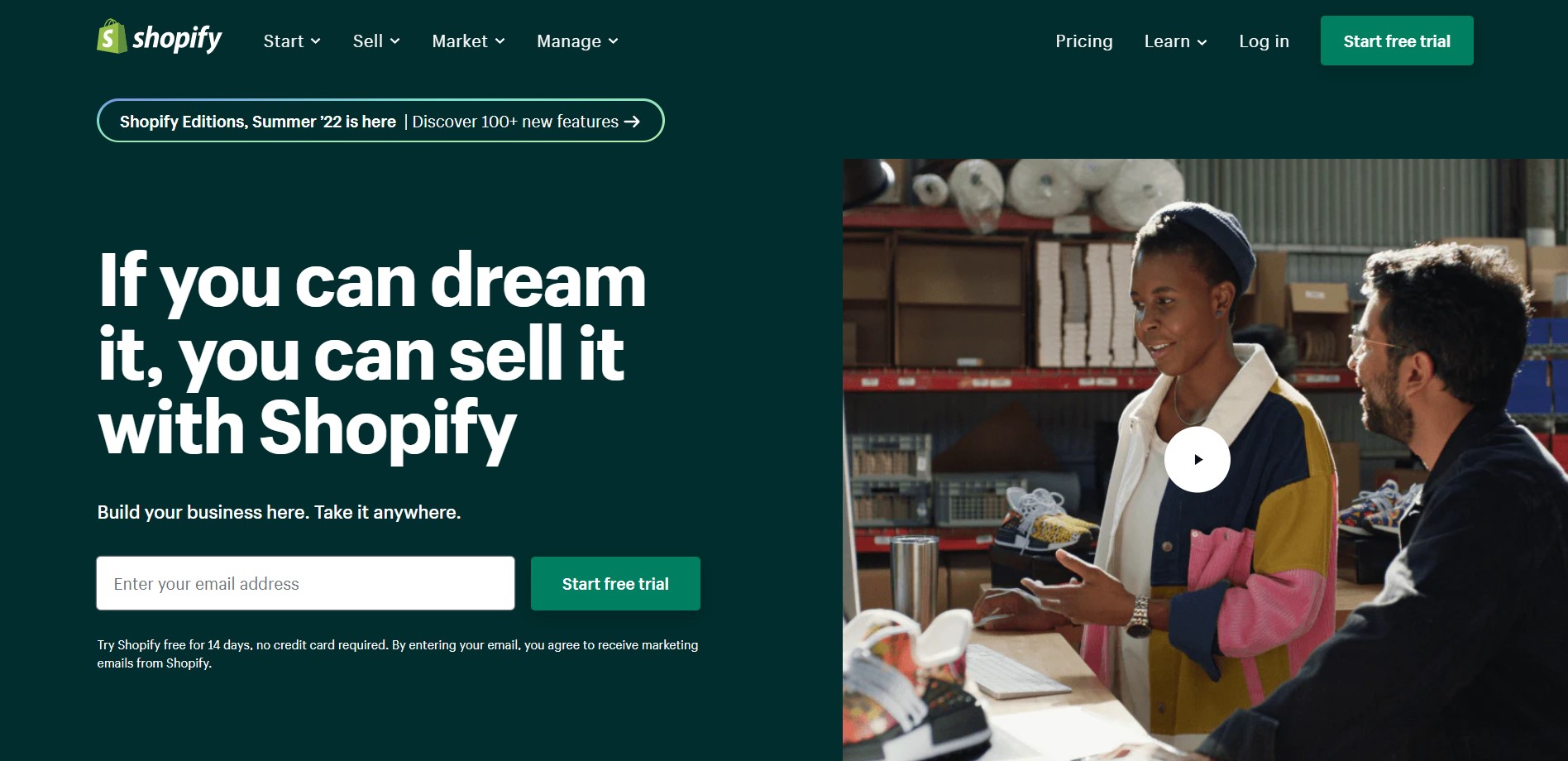 Shopify is an eCommerce platform that is flexible for both small and large business owners. Using this eCommerce platform, you can integrate into different social platforms and sell products effectively. You can also customize this platform and grow your business exponentially.
On this platform, you can also sell the products through Shopify POS. In a nutshell, this platform provides great value for online business owners and is cheaper than marketplaces such as Amazon.
WooCommerce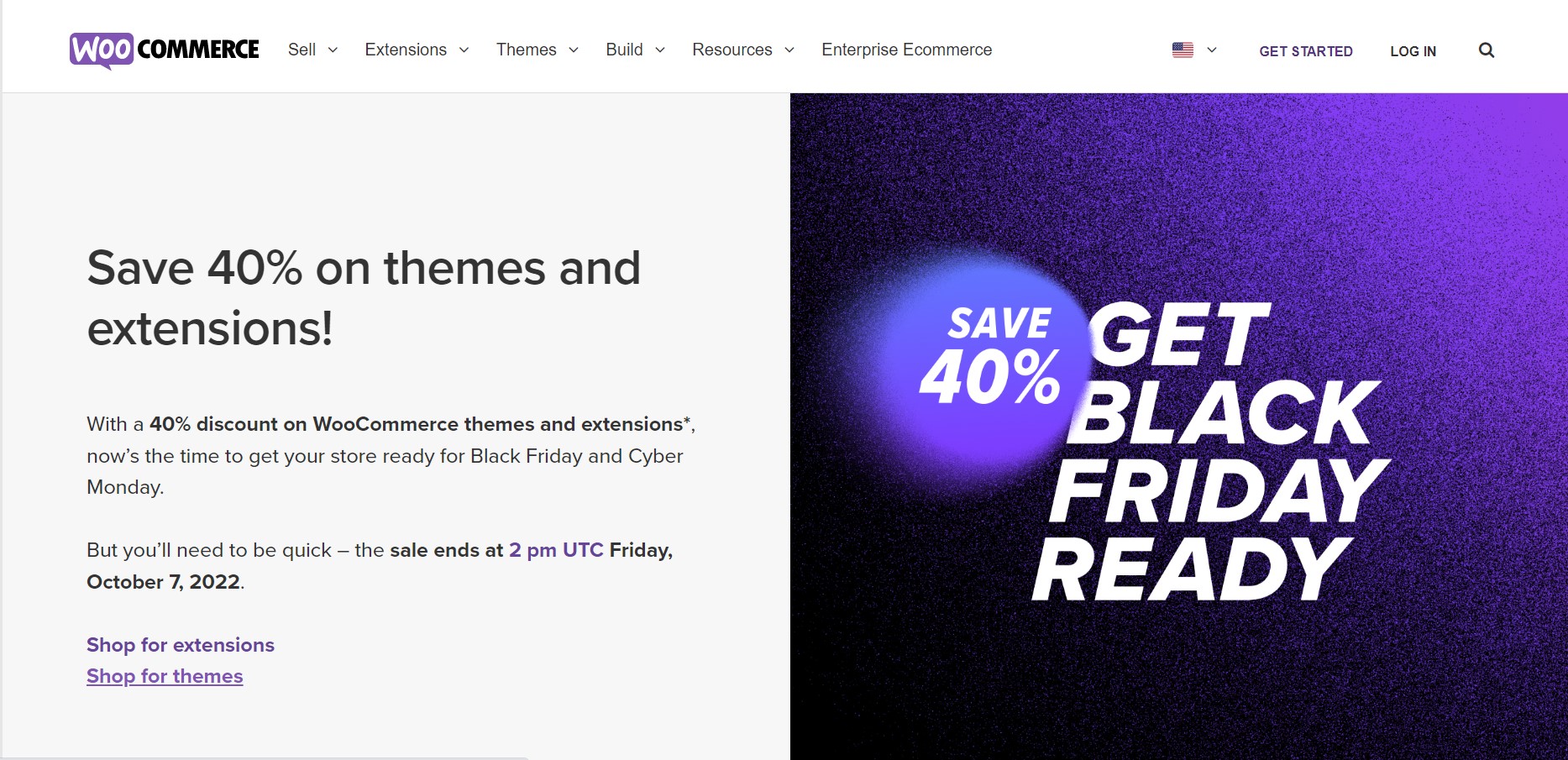 WooCommerce is a free plugin WordPress offers that helps you to add eCommerce functionality to your store.
This eCommerce platform has benefits such as high scalability and fewer shop costs compared to other eCommerce platforms. The WooCommerce plugin will work inside the WordPress website which is a content management system.
BigCommerce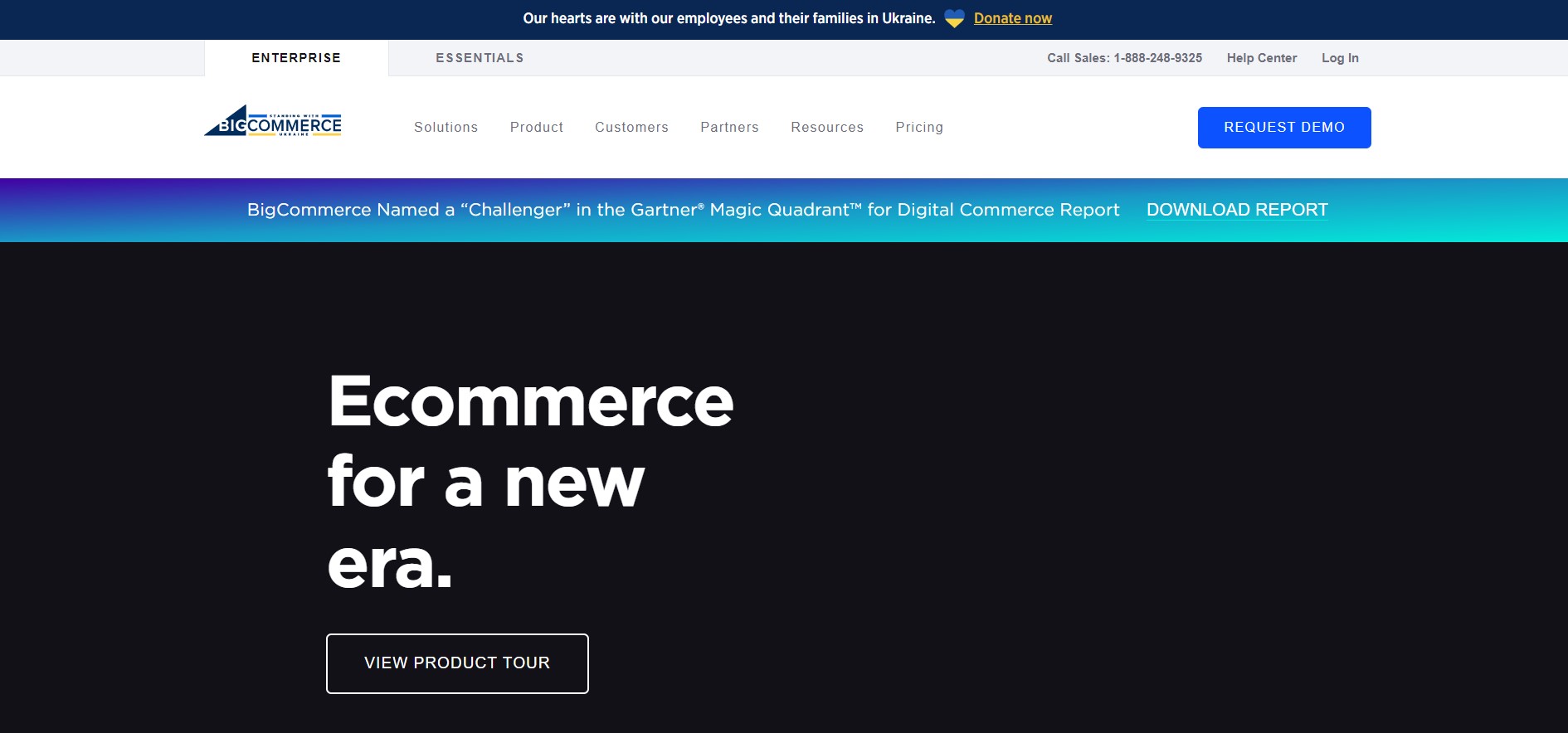 With this platform, you can host and run your business effectively. BigCommerce will help you set up and run a store with technical support. On a few platforms, online business owners find it difficult to set up an online store if they have limited technical knowledge. But BigCommerce is a flexible platform to set up a store for both technical and non-technical users. 
 Pricing Plans: WooCommerce vs Shopify vs BigCommerce
Before comparing the features of these eCommerce platforms, it's best to compare their pricing plans.
Shopify Payments
Shopify has three pricing plans for online business owners. 
Basic $29/month – This plan will provide you with two basic reports and help you set up two staff accounts. In the basic plan, you will get up to a 77% shipping discount.
Shopify $79/month – Shopify plan will provide you with professional reports and more than two staff accounts. The discount is up to 88%.
Advanced $200/month – In the advanced plan, you will have a custom report builder and create 15 staff accounts. You will have up to eight inventory locations and an 88% discount.
WooCommerce Payments
WooCommerce is open-source software for eCommerce store owners. This platform is similar to WordPress but doesn't have specific pricing plans to start an online store.
Nevertheless, you must pay $120 per year for the hosting, and domain registration is $15.
BigCommerce Payments
BigCommerce provides enterprise solutions to online business owners without any additional transaction fees and 24/7 technical support. With the BigCommerce platform, you must request pricing.
5 Distinguishable Features of eCommerce Platforms
Shopify
Shopify platform has several personalizing options for online business owners. Many eCommerce site owners choose this platform because of the several personalizing options.
Shopify is an easy-to-manage eCommerce platform that allows you to set up online stores without any difficulty.

Search engine optimization features are more flexible in this platform.

You will get triggers from the abandoned cart recovery.

Shopify platform has the ultimate privacy feature.

eCommerce store owners will have exclusive technical support on this platform.

Crucial information such as inventory, profit, total sales, and loss will be in the Shopify analytics.
Why Should You Choose Shopify? – Highlighted Features
The Shopify platform has many features that will invite more eCommerce business owners to set up an online store on this platform.
Among all the best features, you should consider Shopify for its fast loading speed. No online shopper wants to purchase or browse products on an online website that is slow to load. Shopify has exceptional hardware that will not exasperate your customers with slow-loading pages.
BigCommerce
BigCommerce platform will help you host and manage an online store even with limited technical knowledge.
You will have unlimited products on this site.

It is easy to set up an online store within 2 to 4 days.

Customer insights are important factors for online business owners to develop a customer-centric business. BigCommerce platform will help you collect customer insights effectively.

This platform also integrates with external applications.

You have built-in SEO features in the WooCommerce store.

This eCommerce platform also gives customizable templates for online business owners to personalize their services.
In an eCommerce platform, customers log in through different devices such as mobile and desktop. When customers add one product to the cart on mobile, the cart will not vanish if they log in on desktop. BigCommerce's persistent cart feature will increase the functionality of your online store.
Why Should You Choose BigCommerce? – Highlighted Feature
Pricing lists in BigCommerce are the best feature of this platform. If you are an eCommerce store owner who wants to enhance your customer experience in the store, you should make use of pricing lists in the store. This feature will help you provide different discounts for the group of customers or selected individuals.
WooCommerce
WooCommerce is one of the most flexible platforms to create an online store. In this platform, you can grow your eCommerce store organically with a content management system i.e. WordPress.
In WooCommerce, you can add many plugins to improve functionality.

WordPress security plugins are vigilant.

Since you have the WooCommerce plugin in the content management system, SEO functionality is comparatively better on this platform.

WooCommerce stores are easily customizable for every location.

The WooCommerce plugin is free for users. Compared to the other eCommerce platforms, WooCommerce is cost-effective.
Why Should You Choose WooCommerce?
Sales data on the WooCommerce website is more effective and you will understand more about your customers with the analytics. You can also integrate WooCommerce into external analytics tools such as Google Analytics.
7 Best Features of eCommerce Platforms – How Should You Choose?
1. Fast Loading Website
Fast loading pages is an important aspect of enhancing the navigation of your website. If an eCommerce website has slow loading speed, your online shoppers cannot shop fast. Hence, there's a chance that they will abandon the website and browse through other eCommerce websites. This is the reason why a fast-loading website is important to enhance the customer experience in eCommerce stores.
Who is the Winner?
Shopify is the winner in the fast-loading eCommerce platforms. The desktop loading time of the Shopify platform is 2.71 seconds, so your customers will search and easily add products to their cart. Even if you add advanced Shopify apps to your online store, your shop will not load slowly.
2. Customer Insights
Collecting customer insights is an important feature of an eCommerce platform. If an online business owner effectively collects customer insights, they can tailor their products based on the customers' preferences.
Many online business owners use AI chatbots to collect customer insights in a conversational manner. However, if you set up an online store on an eCommerce platform that has better analytics, you can understand your customers more accurately and change the pace of your eCommerce sales.
Who is the Winner?
BigCommerce secures first place in the advanced features because BigCommerce performs well in collecting customer insights and processing their data.
The Analytics dashboard on the BigCommerce platform will help you collect the real-time data of your online shoppers, hence you will know the percentage of returning visitors and existing customers in your online store.
3. Easily Customizable
eCommerce business owners will increase the sales of their online store if they develop more customer-centric eCommerce businesses. Customizing your online store that aligns with your customers' preferences will make your online shoppers value you more.
eCommerce personalization and customization are important because they will increase customer loyalty.
For instance, many eCommerce store platforms will help you customize your CTA (call to action) buttons which increases the click-through rate exponentially. Hence, choosing a highly customizable eCommerce platform is significant to foster retaining attention.
Who is the Winner?
WooCommerce is a highly customizable platform in the eCommerce industry. WooCommerce themes will help online business owners create a store that matches with brand image. You can choose different themes for your niche in the WooCommerce platform.
WooCommerce is also one of the very few platforms that are flexible for online business owners to set up their stores. Even if you are not tech-savvy, WooCommerce will help you customize your online stores.
4. Easy Checkout
Returning customers is very important for the eCommerce industry. An easy checkout process will enable customers to pay for their desired products fast and complete their purchases without any difficulty.
An eCommerce platform should have an easy checkout process to gain more customers. If you are setting up an online store, you should check the payment gateways and providers to create a seamless checkout process.
Who is the Winner?
Shopify is the winner in providing a seamless checkout for online shoppers. In this platform, you will have its own payment provider to help customers finish their purchases more effectively.
The best converting checkout in the Shopify platform will customize the style of your checkout like adding a logo, removing the image, changing the button, uploading background images, etc.
5. Store Management System
A good store management system in an online store will help you monitor and manage all the activities in the online store.
eCommerce platforms should have a perfect store management system to deal with your customers' complaints, communicate with suppliers, etc. A good store management system will help you supply your products to customers without any technical hindrance.
Who is the Winner?
Shopify is the best eCommerce platform for both small and large business owners to sell their products since supplying desired products to customers is seamless.
Shopify stores have built-in inventory management that will manage all significant sales activities in the online stores.
6. Security
While online shoppers are paying through a website to purchase a product, they are trusting your website and its credibility. You should maintain trust by enabling security in online transactions.
Customers should not face struggles while paying through online stores. If your online shoppers get their identity stolen while purchasing products, your store will lose its credibility. Hence, choosing an eCommerce platform with inbuilt security features is necessary.
Who is the Winner?
BigCommerce is a highly secured eCommerce platform that has built-in cyber security features. In this platform, you have firewalls, integrity scanning, and intrusion detection.
It is also easy to enable two-factor authentication in BigCommerce.
7. Multiple Device Compatibility
Online shoppers check your eCommerce stores from different devices. For instance, if your website is compatible with the desktop and not properly optimized on mobile, you cannot increase the efficiency and functionality of your online store.
An eCommerce platform should have multiple device compatibility to sell more products and boost revenue organically.
Who is the Winner?
Shopify is a high-compatibility platform for both desktop and mobile. This eCommerce platform provides apps for both Android and IOS. With this eCommerce platform, you can provide a great customer experience on all devices.
Final Verdict
eCommerce is making our life easy by helping us to shop for our desired products while sitting back and relaxing in our homes.
If you are an eCommerce store owner, you should ease the online shoppers' activities in your online store. Hence, choosing the best eCommerce platform is the best solution.
While comparing the functionalities of the three platforms, Shopify is the best overall choice. Shopify outpaces the other two platforms with its advanced features and flexibility that enables both small and large enterprises to build a store. In a nutshell, the Shopify platform will be suitable for every business owner!
Latest Posts
Frequently Asked Questions
1. Is Amazon an eCommerce platform?
Amazon is not an independent website, it is a marketplace that has several commercial dealings.
2. Which is the best eCommerce platform?
Shopify is a flexible eCommerce platform that allows both small and large eCommerce business owners to set up their online stores without any difficulty.
3. Which is the largest eCommerce platform?
Shopify is the biggest eCommerce platform that has more than one million users with a 31% market share in the United States.

Latest posts by Greg Ahern
(see all)