If you are wondering how important user experience (UX) is, consider this: a staggering 88% of online consumers are less likely to revisit a website after a bad experience.
In the broadest sense, user experience is the overall experience one has when interacting with your company, especially in the context of a web application, website, and other digital technology.
Several elements can contribute to the creation of an exceptional user experience. There's usability, user interface, and responsive web design, to name a few. In essence, a great user experience focuses on ensuring the end-user is happy.
This means a company needs to have a thorough and clear understanding of the users' priorities and needs. That said, UX design requires taking a step back and asking some crucial questions such as:
Who are the people you want to target?
What do visitors want when they land on your homepage?
Are you making their visit easy or hard? (Hint: it should be as easy and straightforward as possible)
Creating a Powerful User Experience: 7 Key Elements
According to Semantic Studios, seven key factors can help create a desirable user experience. The seven key elements are:
Useful: Does your site design and content fulfill a need? Do visitors find the information on your site helpful?
Desirable: Does your site design appeal to the people you are targeting? Does it grab their attention? Is it enticing enough for them to interact with?
Usable: Is your site intuitive? Is it simple to use?
Findable: Can visitors quickly find the information they are looking for? Does your site cater to users with disabilities?
Accessible: Can anyone access your site with ease? Can they easily find your site online?
Credible: Is the information on your site truthful and reliable?
Valuable: Do your site's design, functionality, and content provide value for users?
User Experience: Why You Should Care
If you don't prioritize your site's user experience, you are putting customer loyalty, sales, and brand reputation on the line.
Customer Loyalty
At least 52 percent of site visitors revealed that a bad mobile experience caused them to no longer engage with a brand or business. What's even more alarming is a whopping 79 percent of consumers who don't like what they find on a site will immediately look for information someplace else.
Understandably, no visitor or consumer wants to stay on a site if it does not function seamlessly or does not contain the information they are looking for. If you are struggling to generate (and retain) repeat customers, improving your site's UX should rank high on your list.
Additionally, look into your web design. Check out and study superb options available at your disposal like Kajabi web design. Remember that your site's design can also significantly impact lead generation, customer experience, and your bottom line.
Sales
If you're primarily using your site to drive online sales, user experience should be one of your top priorities. Why? Websites that load slowly have cost retailers $2.6 billion in lost sales annually! And that's just for starters. Another 60 percent of consumers cite slow connection, a small screen, or lack of information as some of the primary reasons for not buying. Take a closer look at your site's conversion rate. Is it according to your liking? If not, poor UX might be the culprit.
There are many ways to increase your site's conversion rates and boost revenue. Adding tools like pop-ups, banners, slides, or a chatbot can do just this. Check out this case study by Ochatbot to see how engagement with their bot increases up to 40% in sales per user via Ochatbot as well as revenue doubling.
Brand Reputation
When your website is not visually appealing, you can't expect visitors and consumers to think highly of your brand. Here's something that might surprise you: some studies indicate that 94 percent of first impressions are design-related.
Another 60 percent of site visitors claim they won't recommend a brand if they have a poorly designed mobile site. From the visual appeal down to the device, visitors used to visit your site, your site's overall UX can have a significant impact on your brand's reputation.
How to Improve Your Website's User Experience: Top Tips
Now that you have a better understanding of the importance of UX, it's high time that you work on improving your site's user experience.
Audit your site flow
Look at your site's structure. The site structure is also commonly referred to as the sitemap. Can visitors find information quickly and in a logical manner? As mentioned earlier, this is one of the key elements of UX.
If it takes multiple steps to access basic information, consider it your cue to rethink your site's flow and structure. A user testing tool can help you understand what site path is deemed to be complex or straightforward by your visitors.
Aside from creating a sensible site structure, headings that are properly implemented can also help warrant your visitors can find what they are looking for with utmost ease. Your headings should be concise, actionable, informative, optimized, and intriguing.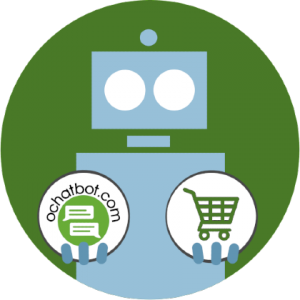 True AI to engage customers for eCommerce, business leads, and customer support.
5% to 35% Increase in AOV*

20% to 40% Increase in Revenue*

25% to 45% Reduction in Tickets with a Customer Service Chatbot
We Guarantee Results... Or Work For Free!
*When shoppers engage with Ochatbot®
Ask your visitors how you can improve
Each time a visitor makes a purchase, send a follow-up email and ask about their experience interacting and navigating your site. Make sure you also ask specific questions and not vague ones. While pop-ups are widely used for these types of surveys, chat boxes are more apt since they won't intrude with their activities on the site.
User testing is crucial
User testing is one of the best ways to gauge if your site meets the seven facets of user experience. While some user tests will require a substantial budget, full team, and controlled facilities, you'd be delighted to know there are several tools available online that can help you deliver the results you are looking for.
Some tools can also ask visitors questions about your web content, design, functionality, and other elements that impact the results you are looking for. Aside from helping you save time, these tools can also give you in-depth insights into your visitors' activities and preferences.
Ensure you have a good web design
If your site design is outdated or you have too much going on all at once, it can hinder visitors from having a great user experience. It is ideal that you have brand standards guide so you can quickly check if your website design is aligned with the guidelines you have set.
Conclusion
The importance of user experience cannot be overstated. Without it, we'd all be visiting websites that are a pain to use and are impossible to navigate. It is also essential to keep in mind that the overall success of your business will depend on user experience, so make sure visitors have the best experience each time they visit.
About the Author
Sarah Munn is the Outreach Manager of Phoenix Web Design, a web design company based in Phoenix, Arizona that specializes in creating bespoke and responsive websites that will surely grab people's attention. When not writing content, she spends time with her grandparents and also giving back to the community.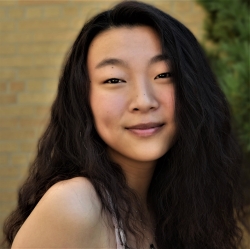 Latest posts by Jasmine Ahern
(see all)