Artificial Intelligence technology in eCommerce chatbots allows chatbots to talk like a real person. When you are setting up an eCommerce chatbot, you should also be training the e-commerce chatbot with brand goals and objectives. Your chatbot dialogues should be around your target audience.
By training an e-commerce chatbot around customers' preferences, you will be able to optimize your eCommerce website. Before implementing a chatbot on an eCommerce website, online business owners should train the bot effectively. If you want to develop your eCommerce brands with chatbots, this article will provide you with information about how to train AI bots and a step-by-step plan.
Jump to the Content
Building Brand Loyalty – From Users' Perspective
Chatbots with LeadBot Template for B2B
Start with Welcome Messages and Finish the Chat Naturally
No Complex Interface in eCommerce Chatbots
Train Your Bot with Conversational Elements
The Significance of Enhancing Customer Experience on eCommerce sites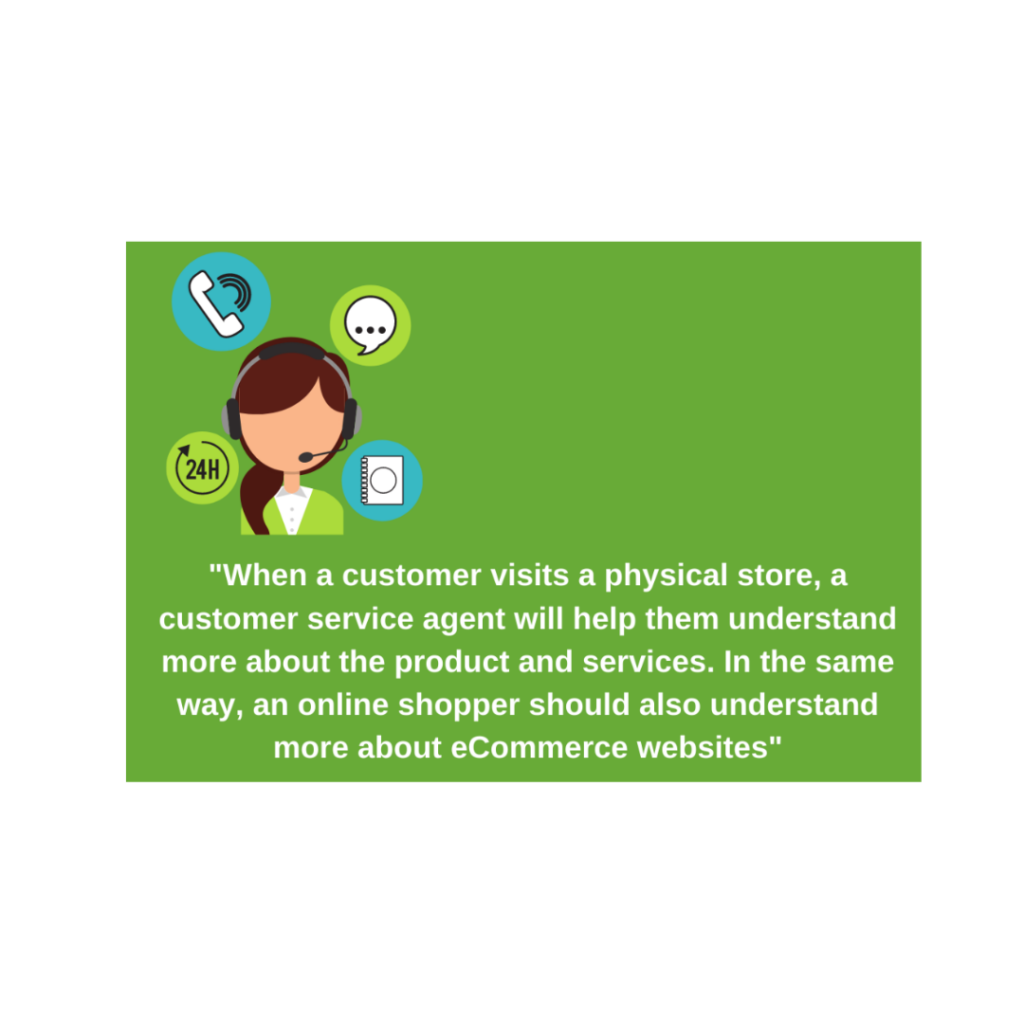 Let us take an example of the physical store and customer service. When a customer visits a physical store, a customer service agent will help them understand more about the product and services. In the same way, an online shopper should also understand more about eCommerce websites to purchase products and services. Online shoppers visit an eCommerce website from different time zones.
On an eCommerce website, human agents will not be available 24/7 to answer customers' questions. This is why you need an AI chatbot to resolve problems quickly. An AI chatbot will understand user intent by learning from previous conversations. Quick answers and personalized responses will enhance the customer journey in an eCommerce store. Your eCommerce sites will get more website visitors with the strategies of an AI chatbot.
Scripted Chatbot Conversations Vs Natural Conversation – Training E-commerce Chatbot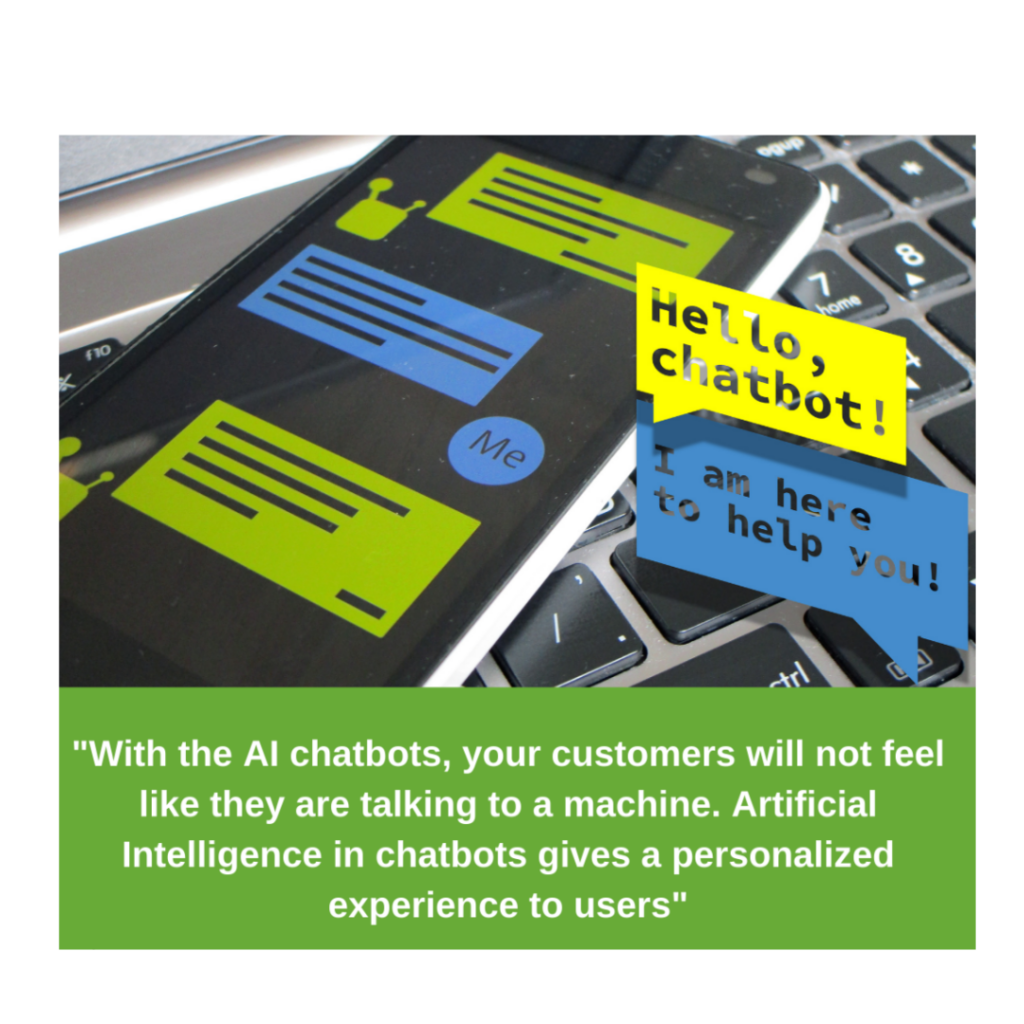 If you are wondering how AI chatbots are more effective compared to rule-based chatbots, here are some reasons:
Rule-based chatbots work without Artificial Intelligence. Customers choose the questions from the options.
If a customer asks a different question, rule-based chatbots will give a mechanical response.
On the other hand, AI chatbots can also understand complex questions by learning the previous conversations.
Advanced AI chatbots redirect customers to live agents when they need more help.
With the AI chatbots, your customers will not feel like they are talking to a machine. Artificial Intelligence in chatbots gives a personalized experience to users and this is how conversational commerce with AI chatbots increases sales of eCommerce businesses.
7 Tips to Train Your AI bot – Chatbots for eCommerce
Regular updates in the AI chatbot will make the chatbot more effective and improve the conversational flow. Machine learning in AI chatbots will learn automatically from the given data. As chatbots learn from the given data, they might give inappropriate responses. This is why you need to train your AI chatbots regularly to avoid inappropriate answers.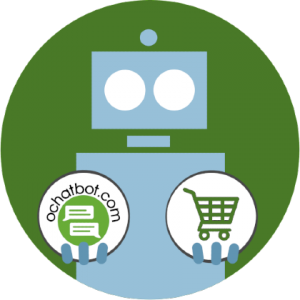 True AI to engage customers for eCommerce, business leads, and customer support.
5% to 35% Increase in AOV*

20% to 40% Increase in Revenue*

25% to 45% Reduction in Tickets with a Customer Service Chatbot
We Guarantee Results... Or Work For Free!
*When shoppers engage with Ochatbot®
1. Train Your Chatbots with Business Goals
An eCommerce business should train a chatbot with its business goals. AI chatbots can develop conversations with more information about the brand. An eCommerce business owner should plan a chatbot platform, brand information to users, and marketing strategies before implementing chatbots.
What kind of information does your brand want to convey to your users?
In which platform do you want to integrate your bot? Eg: Facebook Messenger
Who is your target audience?
Where should your chatbots redirect your customers?
2. Human-in-the-loop Technology for Regular Updates
HITL technology combines both human and machine intelligence together. Online business owners need not worry about rude and inappropriate responses if they have human-in-the-loop technology behind chatbots.
The human agent behind the AI chatbot trains the bot with information and rectifies errors constantly. Online business owners don't have to rely only on machine learning to respond to customers. HITL technology updates the pattern of the conversation.
Related: What is HITL(Human-in-the-loop) in Chatbots?
3. Building Brand Loyalty – From Users' Perspective
To increase customer engagement in chatbots, an online business owner should think from the users' perspective. Online shopping is growing every day, and many eCommerce websites try different strategies to drive sales in an online store.
Online business owners should understand their target audience and build chatbots around them. If an eCommerce chatbot provides solutions by understanding user intent quickly, customers will not switch to another website. Building brand loyalty and awareness is a piece of cake with chatbot marketing.
4. Chatbots with LeadBot Template for B2B Business
AI chatbots work for all kinds of eCommerce businesses. If you want to set up an eCommerce chatbot for B2B (business to business), chatbots with lead generation templates will ask more lead-qualifying questions.
B2B business owners should train the chatbot with lead generation questions. B2B sites don't have to depend on several other strategies to convert website visitors into leads. Lead generation templates in AI chatbots work to nurture more leads and your potential leads will be able to set up appointments instantly with AI chatbots.
Also Read: How Do Chatbots Qualify Leads for B2B Sites? Nurturing Leads with LeadBot
5. Start with Welcome Messages and Finish the Chat Naturally
Before setting up an eCommerce chatbot, online business owners should formulate the conversation flow related to real-life agents' customer service. A chatbot should first greet the website visitors with welcome messages and collect their preferences and customer data through the conversation.
When your customer leaves the website after purchasing the product, your AI chatbot should end the chat naturally. Chatbot workflow should start from the welcome messages to waving a bye to customers. The conversational flow like this will make the customers feel like talking to a real-life agent in a physical store.
6.No Complex Interface in eCommerce Chatbots
Setting up an eCommerce chatbot should not be a challenging task. You don't need to have advanced coding skills to build an eCommerce chatbot. If a chatbot has a complex interface, it is difficult to train and test the bot frequently.
Code-free chatbots are the best option for eCommerce site owners. Ochatbot is a code-free bot with several best plans for all online business owners. This AI chatbot also has the best chatbot analytics to collect customer data insight and business performance insight. Code-free chatbots without complex interfaces benefit both online business owners and customers.
7. Train Your Bot with Conversational Elements
AI chatbots will also captivate customers with conversational elements like information about the brand with images and videos. Conversational elements will enhance the conversational flow and your potential customers will learn more about your brand.
If you build a chatbot conversation with images and videos, it will convey the brand information faster and make online shopping enjoyable.
Summing Up
Training an E-commerce chatbot is not a difficult task. With all the tips above, online business owners will be able to make their AI bots more effective and engaging. The main objective of implementing AI chatbots on online websites is to resolve the questions and problems of online shoppers instantly without making them wait for a response.
If online shoppers get a personalized response, it will enhance the customer experience. As we have mentioned above, rule-based chatbots cannot give a personalized response and natural flow in the conversation. On the other hand, Artificial Intelligence-based bots are a boon for online business owners to enhance customer experience and do multiple tasks. Ochatbot has many advanced features and works for every eCommerce site. With the advanced Pro plan, online business owners will get a fully managed AI bot. What are you waiting for? It is never too late to optimize your eCommerce store with Ochatbot!
Frequently Asked Questions
1. What is a CRM-Integrated Chatbot?
AI chatbots that connect with customer relationship management systems (CRM) will automate responses and sales processes. CRM-integrated chatbots will enhance user experience and customer journey.
2. What is the difference between Artificial Intelligence and Machine Learning in Chatbots?
Machine learning technology behind AI chatbots will help bots learn the data from previous conversations quickly. Artificial Intelligence will aid the decisions by understanding purchase intent and user intent.
3. What is a new technology in AI bots?
advanced technology in AI bots. With the HITL technology, online business owners will be able to provide more accurate information to the users.

Latest posts by Greg Ahern
(see all)