Effective product marketing strategies enhance the sales of online businesses. Product, price, place, promotion, people, and presentation are significant determinants of successful products.
Shopify is a flexible and reliable e-commerce platform that helps both small and large business owners build online stores. Managing an online store and selling credible products are challenging tasks for e-commerce owners. Additionally, Shopify store owners use product marketing strategies to sell products to a wider target audience.
What is a Product Marketing Strategy?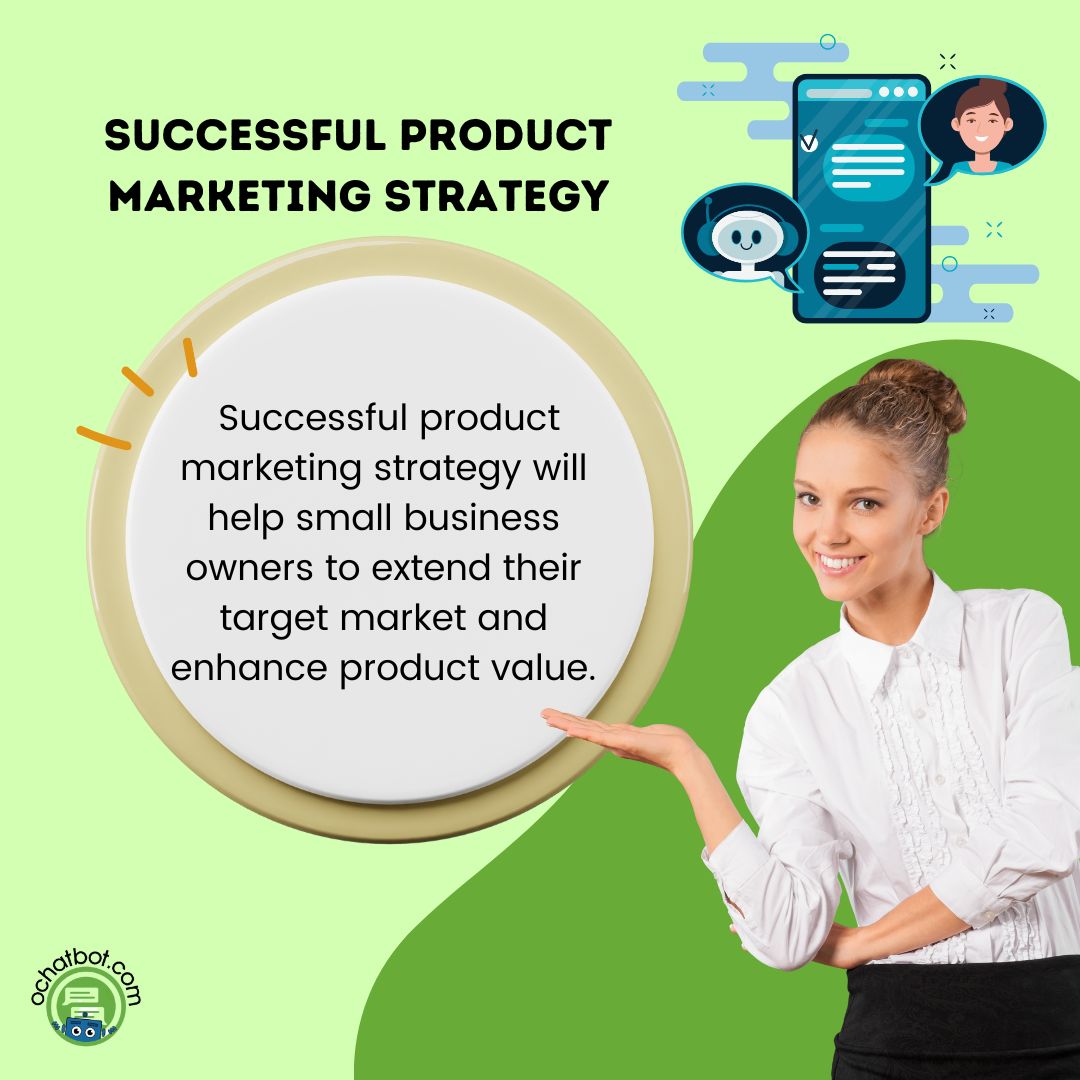 A product marketing strategy in an e-commerce store is a game changer. A Successful product marketing strategy will help small business owners to extend their target market and enhance product value. Online business owners can position, promote, and determine the pricing of products using product marketing strategies.
Extra Tip: Shopify store owners can use a product marketing strategy template and a Marketing Strategy Presentation to execute a campaign. Many online business owners collect feedback and customer reviews through product marketing strategies.
What is Product Management?
Product management revolves around the development of products and their lifecycle in the marketplace.
Product managers will devise a plan that includes product features and how they will fulfill the customers' needs in an effective way. Additionally, product management also determines the factors to consider their successful products.
How Product Marketing Strategies Help Shopify Store Owners
Product marketing strategies will help online business owners market their products to the right audience.
If you are devising product marketing strategies for your Shopify store, you should understand the market value of your products. Product marketing strategies in the Shopify stores will help online store owners with positioning and messaging products.
Shopify merchants will understand existing customers and their preferences. Apart from understanding existing customers, Shopify store owners can easily determine the pricing for products. 
Finding the target customers in a casual visitors crowd is one of the difficult tasks for online business owners. But, if you formulate the right product marketing strategy, you can reach your target market and increase your revenue organically.
8 Product Marketing Strategies For Shopify Store Owners
Product marketing strategies are the best way to gain visibility for your brand. When you do a product launch in your online store, you analyze the preferences of your target audience. 
1. Purpose of Your Product in Customer's life
Which problem are you going to solve in your customer's life with your product? This is the first question you should ask yourself before launching a product. A product should solve your customers' pain points and help them accelerate the purchase process. If a purchase is taking too long in an online store, the shopper will leave the website and purchase from another store. Hence, analyzing customers' pain points is also significant.
A customer pain point is nothing but the problems customers are facing the majority of the time while purchasing products from e-commerce stores.
While marketing in Shopify, note the purpose of the product.,.  Consider how the product fulfills a need or want: that is your product purpose. For instance, cosmetics address a different need or want than hiking gear. 
2. Analyze the Market Value of Your Product
Online business owners should perform a complete analysis of product value in the e-commerce market, ie. how much your product is worth in the market.  The first and foremost step in analyzing the market value of your product is competition analysis.
When you analyze the value of a product in the market, you are learning how users interact with your product or service; this will guide you to determine whether the investment in the said product is worth it for your business and marketing strategy. In this analysis, you will also account for the fact that the market value of any given product or service will fluctuate. s. For instance, when the sellers add more value to the products, buyers will expect to receive them in a lesser price. Fair assessment 
3. Content Marketing in Product Marketing Strategy
Content marketing is a way of revamping content in the blog section on an e-commerce website with Search Engine Optimization(SEO) strategies. Content marketers will look out for the keywords related to products with higher search volume and include them relevantly in the blog content. Content marketing (creating, publishing, and distributing content) is significant for online business owners to educate their target audience. What if your customers are not aware of their pain points and don't know about your product's existence?
A blog is a common way to produce content marketing for your site.

Blogs on your e-commerce website are one of the best ways to inform about your service. For instance, if you have a product launch on your e-commerce website, your customers need not leave your site to learn about it. 
In addition to product launch information, your e-commerce blog can further explain a product's functionality
Blogs on e-commerce websites help online business owners in ranking. For instance, if your target audience is searching for a product in a search engine, your keywords, via your blog, will rank on the search results page.
4. Understand Buyer Personas
A buyer persona is the concept of a user type that might visit your website, based on market research and real data about your customers. 
Knowledge of your user's behavior is significant to identifying potential customers on the website. An e-commerce website will have many casual website visitors every day and not everyone is a potential buyer. This is why you need to understand the conversation pattern(a best practice that converts a larger percentage of website visitors into potential buyers) to analyze buyer personas.
Shopify store owners can implement Shopify chatbots to "converse" with customers. An AI Shopify chatbot will help online business owners engage their new customers in a business conversation, and the results of that exchange provide data points to understand a given buyer's persona. For instance, a Shopify chatbot will ask customers about what they are looking for and help them choose products.
Artificial intelligence and machine intelligence technology in the chatbots will remember the past conversations of potential buyers and try to find a similar pattern with other website visitors. One of the best ways to understand buyer personas for product marketing campaigns is to implement AI chatbots on your sites.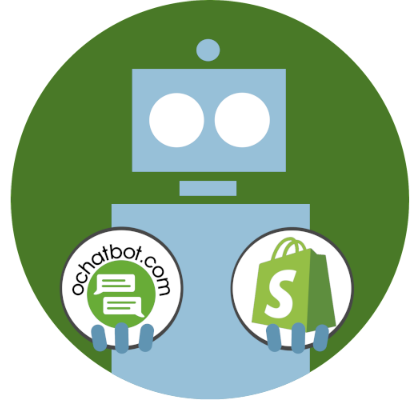 True AI to engage customers for eCommerce, business leads, and customer support.
Create happy customers while growing your business!
5% to 35% Increase in AOV*

20% to 40% Increase in Revenue*

25% to 45% Reduction in Tickets with a Customer Service Chatbot
We Guarantee Results... Or Work For Free!
*When shoppers engage with Ochatbot®
5. Pricing Strategies of Your Product
Pricing strategies are nothing but identifying which is the best and fair price for a product based on market value and competitor research. Many product marketers will first determine the pricing strategies of their products for product positioning. Market research plays a vital role in determining the pricing of your products.
Shopify merchants can determine the prices of their products using different strategies such as competitor analysis, value-based pricing, and dynamic pricing strategies. As a product marketer and online business owner, your pricing strategy should not lessen the value of your product in the current market trend. Consumer demand is also one of the factors to determine the pricing of your products. 
Here are a few pricing strategies to market your product efficiently:
Determining the value of products with pricing strategies.

Price determination with consumer demand.

Sample pricing plan to finalize the actual value.

Product price skimming is based on market demand.

Target the potential customers with discounts on the product pricing.
Many product marketers will first determine the pricing strategies of their products for product positioning. Market research plays a vital role in determining the pricing of your products.
6. Creative Promotion Strategy
E-commerce is an extremely competitive place. If you have an online store on Shopify, you will find your competitors selling products that target similar customer pain points. How does your product stand out from the competition? This is where innovation comes into the promotion.
While you are promoting your products to the target audience, your comprehensive analysis will generate many consistent creative operations. The sales team can come up with 'Out of box' ideas to captivate customers. A creative promotion strategy is a successful product marketing strategy for many popular brands.
7. Customer Insights
Gathering customer insights will help online business owners understand which product strategy works for potential customers and how customers purchase products. Gathering customer feedback and doing customer research will help you market your product efficiently.
If a customer doesn't find their desired product on the website, they can search for related products and purchase them. A Shopify merchant should know customers' preferences to market a product.
8. E-mail marketing
E-mail marketing is one of the traditional marketing strategies that work even in the current market trend. Online business owners can send promotional messages to their customers through e-mails. However, they should take security measures by doing a DKIM setup for their emails to reach customers and not get sent into spam folders.

Shopify store owners can also create an email marketing strategy using Shopify emails.
Bottom Line
Product marketing encompasses brand awareness, customer lifetime value, business development, and an increase in revenue. 
Shopify is one of the most popular e-commerce platforms. If you are launching a store on this e-commerce platform, you should also devise marketing ideas. We have listed the 8 product marketing strategies that will boost your business effortlessly!
Read More About E-commerce
Frequently Asked Questions
What is the difference between product marketing and product management?
Product management is tailoring the product to the target audience. On the other hand, product marketing focuses on customer solutions and success.
What is social media marketing?
A social media marketing strategy is one of the ways to promote and gain visibility for your brand by promoting them on different social platforms.
What are the six P's in product marketing?
Product, price, place, promotion, people, and presentation are the six P's in product marketing strategy.

Latest posts by Greg Ahern
(see all)