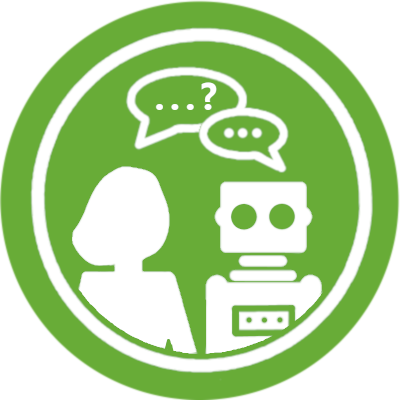 Engaging your website visitors in unique ways is challenging. You want to give them information or guide them in certain directions, but they need to feel like they are the ones in control. This is where Live Chat and AI Chatbots truly shine. There are key differences between the two, but when used in conjunction, they provide the best way to leave your customers feeling like they were heard and had a positive interaction with your business. Let's take a deeper look at the two and how they work together to improve the customer experience:
Live Chats
A live chat service is when a customer is connected to a live company representative on a platform.  It enables communication via the customer's desktop or mobile device. This allows direct business to customer interaction to improve customer experience by answering questions from a wide range of topics. Businesses can overcome sales obstacles to increase revenue, handle customer support issues to improve the customer experience, and capture lead generation data to re-market to those who interacted with the chat service. According to JD Power, 42% of online customers prefer to interact with live chat compared to 29% via email and 16% via social media. This trend will only increase in 2020 making live chat services a staple for every business.
While live chats do pose as a positive for businesses, they do still have a few drawbacks decision makers should keep in mind. Just like a customer support call center, someone needs to be on the other end of the chat.  If a business does not have the budget for a full customer support staff for all the incoming chats, it creates a negative customer experience. Our attention spans have become shorter and shorter, so if a customer has to wait more than a few minutes for a representative (due to the lack of support staff handling all the incoming chats) they may give up and the sale is lost. Also, most live chat services require users to input some sort of personal data such as email addresses, phone numbers, etc. in order to start chatting with a representative. If a user is suspicious or deems your business untrustworthy they may not be willing to give up their data just to start a chat, and then the sale goes with them. Businesses should take stock of their support resources when considering a live chat service to protect themselves and their customer experience.
AI Chatbots
AI chatbots use artificial intelligence to determine the intent of the user's input and replies with a pre-determined response. Responses can include text, pictures, videos, external links, and even product recommendations. They allow businesses to engage thousands of website visitors all at once 24-hours-a-day, 7-days-a-week without the need for costly support staff members. Most still require a "human-in-the-loop" who teaches the bot to make it smarter over time and to ensure the bot does not spiral down into very negative territory (see Microsoft's Twitter bot "Tay"). Building AI chatbots has become easier over the years as many services offer no coding options that rely on knowing customers, and what they want, rather than coding experience. 
Chatbots are a leading trend in 2020 and are expanding every day that when deployed correctly, represent a very unique way to engage with users. Poorly constructed chatbots that lack detail and structure hinder engagement due to frustrated or bored users. AI Chatbots should not be copy-and-pasted because they need to reflect each business individually to highlight their uniqueness and grow their brand. 
AI Along with Live Chat
The combination of both an AI Chatbot and Live Chat capture any form of communication the user prefers. The AI handles the users that do not want to talk to a human and prefer asking their FAQs or product searching through a bot. It also takes care of folks who prefer a phone call by displaying a contact number in multiple places as well as assisting in scheduling callbacks at their preferred time. Users who want to submit their questions and receive an email response can conversationally fill out a form within the bot or send their email directly from the contact information. Finally, Live Chat steps in to capture those users who want to connect with a real human that responds in real time but doesn't want the conversation over the phone. Live chatting is especially useful in support situations such as when sending the user a link to further information; very easy via the chat window while more challenging on a phone call. Deploying both in a detail-oriented manner with the user experience in mind will ultimately lead to better engagement and increased revenues.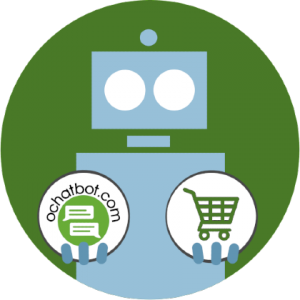 True AI to engage customers for eCommerce, business leads, and customer support.
5% to 35% Increase in AOV*

20% to 40% Increase in Revenue*

25% to 45% Reduction in Tickets with a Customer Service Chatbot
We Guarantee Results... Or Work For Free!
*When shoppers engage with Ochatbot®
Latest posts by John Trenta
(see all)