There's a certain sense of irony in the notion of chatbots adding humanity, but when you really think about it, it makes complete sense. People want to connect, to have their voices heard and questions answered, and that's what a chatbot can achieve— to great effect in online retail.
You can tell how important chatbots have become to the ecommerce industry by looking at the ever-expanding array of options. There are chatbots that can be integrated, add-ons, plugins, widgets, and even native chatbots (more on that concept later). All the major players are firmly on the ecommerce bandwagon, and the trend is only going to continue.
But what is it about chatbots that makes them so important for driving sales? Let's take a look at how conversational commerce is changing an industry, consider the stylistic versatility of chatbots, and touch upon the magic ingredient of converting: convenience.
The rise of conversational commerce
Through speedy delivery, 24/7 internet access through smartphones, and the sheer breadth of product and service options available online, the ecommerce industry has taken a huge step towards mobile buying in recent years. And what do people do most on their smartphones? They read and send messages.
Meanwhile, parsing natural language has long been a major struggle for computers, but as technology has surged ahead, it has quickly become viable for software to interpret natural language requests with a fair degree of accuracy. When Siri was released with the iPhone 4 in 2011, automated assistants became mainstream.
If you considered these two advances in a vacuum, you'd quickly identify the enticing prospect of extending retail possibilities into the realm of conversation— and that's just what has been done through chatbots for major social media platforms including Instagram and Facebook, turning them into viable digital sales channels.
Additionally, because businesses aren't just abstract entities to users now—instead being reachable brands accessible through social media and vulnerable to public opinion on an unprecedented scale—they can't afford to be viewed as standoffish. Even if they don't want to sell online, they still need to keep up with the raised user expectations.
Every chatbot reflects its designer
The humanity in a chatbot service doesn't just come from the user feeling listened to, but also the personality it has been infused with by its operator. The building blocks of an ecommerce chatbot exchange don't tend to differ much (and they really can't because they're highly functional in nature and there's a standard set of ecommerce functions), but there's plenty of room for creativity in the execution.
This really comes down to factors including design, phrasing, and flair. For instance, imagine the perfect ecommerce chatbot for a luxury business: it would need to be glossy, sophisticated, and come across as helpful but cool (part of the allure of luxury brands is that they're less approachable than cheaper competitors). Then contrast that with something designed for a children's toy store— colorful, bold, light-hearted, informal, and very enthusiastic.
Let's look at some examples of existing chatbots: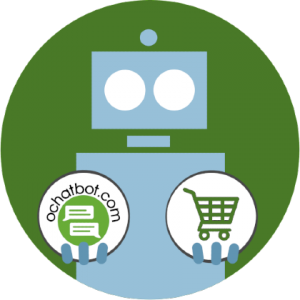 True AI to engage customers for eCommerce, business leads, and customer support.
5% to 35% Increase in AOV*

20% to 40% Increase in Revenue*

25% to 45% Reduction in Tickets with a Customer Service Chatbot
We Guarantee Results... Or Work For Free!
*When shoppers engage with Ochatbot®
Mya
Serving as part of a recruitment service, Mya is programmed to pick up on terms and questions relevant to that industry.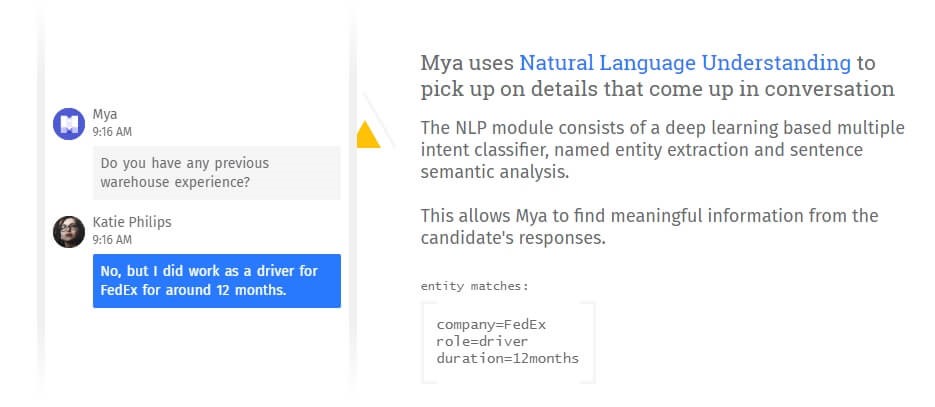 Julie
Built to help customers of Amtrak's rail service, Julie focuses on actions and information about all aspects of rail journeys.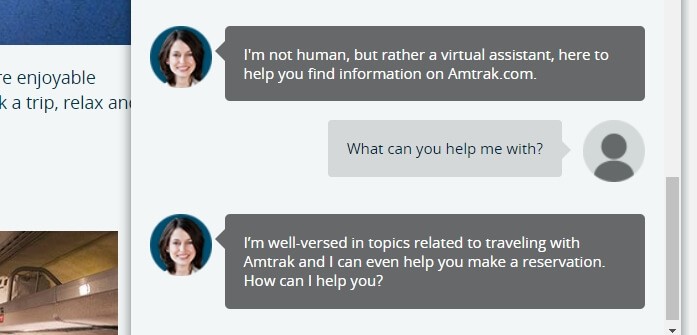 Concierge
As the user-targeted front end of expense report management company Expensify, Concierge was designed to automate the most common user actions.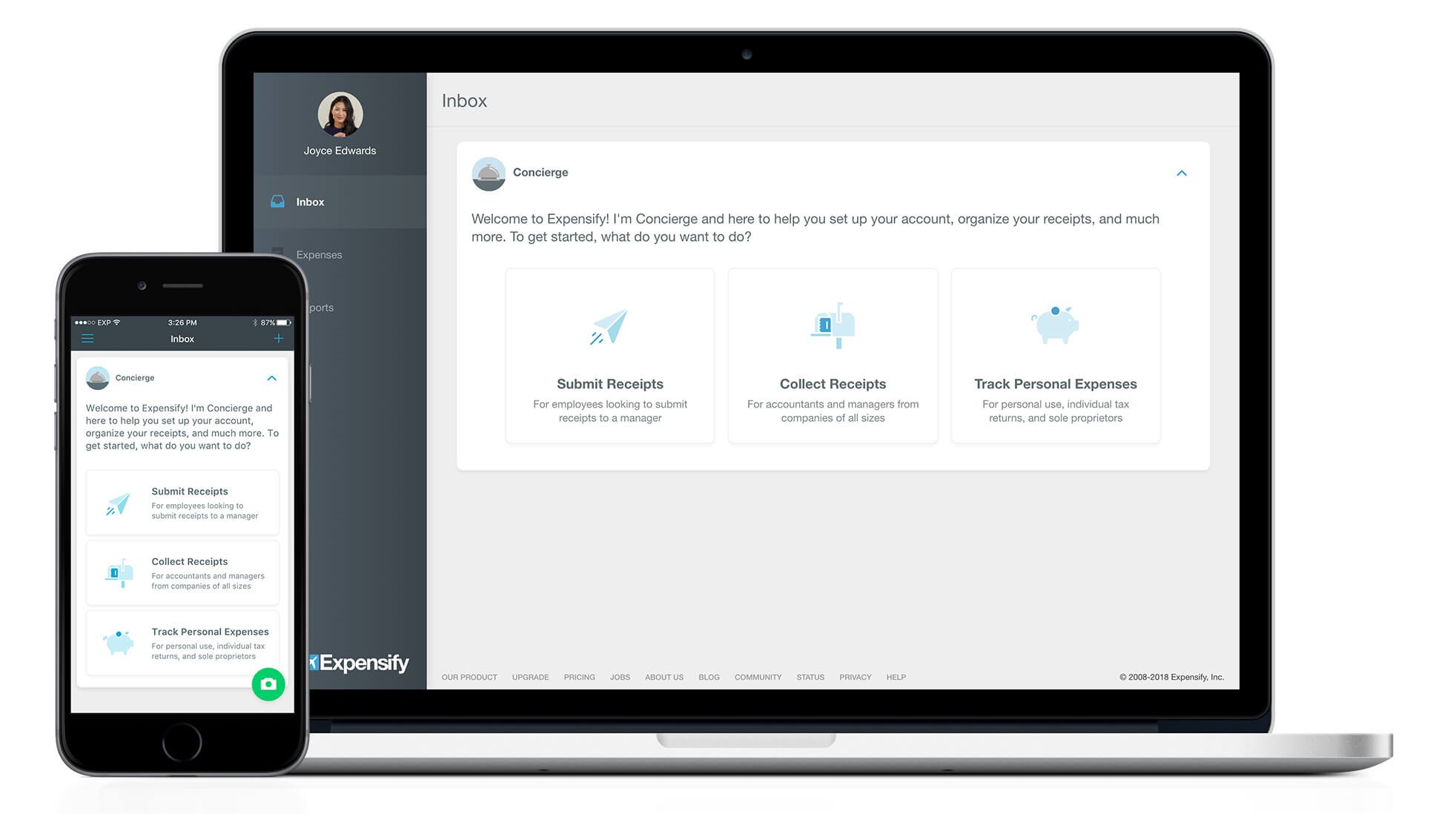 If you implement a chatbot for your online store, you'll have the opportunity to rephrase and rework the various responses and actions to make them come across as authentic to your brand identity. Though most (not all) customers will know when they're dealing with a chatbot, they'll appreciate that they're benefiting from information and communication you personally set up.
Conversions rise with convenience
From the perspective of a user, one of the major factors that can keep them returning to a particular ecommerce store time and time again is convenience. Even if you don't have the best prices, or the best products, or the best reputation, you can maintain a good level of business by providing a more convenient platform than your competitors.
Imagine looking at an item of clothing on your phone, making your choice, and getting all the way through to the checkout stage only to realize that you're not sure about the sizing. If you can't quickly find out the information you need to confirm that it will fit you, you'll most likely just give up and leave. Having a chatbot programmed with that kind of data acts as a net to catch prospective customers who would otherwise have ultimately gone elsewhere.
But the convenience provided by chatbots doesn't begin and end with the customers, because the retailers themselves benefit hugely from the time and effort they save from automating their procedures, improving efficiency, centralizing their data, and minimizing the prospect of human error— so much so that the most popular ecommerce hosts are now rushing to offer smarter systems to entice their users (while also reaping the same benefits themselves).
Over time, we'll see them spread throughout every area of business, because the savings are obvious, and far exceed even those of currently-popular virtual assistants. Chatbots don't work limited hours like people do. They don't tire or get sick or need time off. In many ways, they constitute the natural next step of the automation revolution.
Should you take advantage of a chatbot?
If you sell products or services online, you should absolutely start looking into implementing chatbot technology if you haven't already. It's cheap, incredibly efficient, and it's going to be an unavoidable expectation in the ecommerce world in the near future, so the sooner you get started, the sooner you'll start seeing why it's such a valuable advance.
If you're interested in learning more about what chatbots can do for you, read the Complete Guide to Chatbots to get your conversational strategy on the move. Ready to build a chatbot but don't know where to start? Get chatbot consulting here.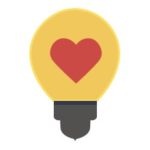 Kayleigh Alexandra is a content writer for Micro Startups — a site dedicated to spreading the word about startups and small businesses of all shapes and sizes. Visit the blog for the latest marketing insights from top experts and inspiring entrepreneurial stories. Follow us on Twitter @getmicrostarted.

Latest posts by Greg Ahern
(see all)