Bots are no longer considered a thing of the future. They are already here and making multiple changes on several fronts. One of these is the retail industry. AI Chatbots are not only changing how retailers conduct their businesses but are also helping customers have the experience they have been looking for while shopping. In this article, we will focus on how the use of bots is fundamentally reinventing the retail industry.
AI Chatbots reduce the use of complex navigation to find the right product

Complicated navigation is one of the leading causes of high bounce rates and cases of abandoned carts in eCommerce stores. If the navigation isn't easily understood, customers can't find their way around the site. Fortunately, with the advent of AI Ecommerce Chatbots, customers can enjoy predictive and personalized recommendations. In a similar way to shopping assistants, Chatbots step in when a customer needs help to find the right item.

Sometimes buyers aren't sure about the right product for their unique needs. In such cases, AI Ecommerce Chatbots provide suggestions and recommendations based on a variety of determining factors such as price, color, or brand. They have a gesture and touch-based interface where a customer can virtually try on outfits, shoes, accessories, and beauty brands without necessarily having to put them on. This goes a long way in helping the shopper make the correct decision about a product.

If the customer is not ready to purchase at that moment, the Chatbots save the conversation for future reference when the shopper reconnects without having to repeat the entire shopping process. The retailer builds strong relationships with the customer while the shoppers get satisfactory products resulting in a win-win situation.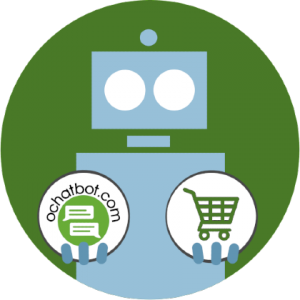 True AI to engage customers for eCommerce, business leads, and customer support.
5% to 35% Increase in AOV*

20% to 40% Increase in Revenue*

25% to 45% Reduction in Tickets with a Customer Service Chatbot
We Guarantee Results... Or Work For Free!
*When shoppers engage with Ochatbot®
2. Bots answer questions to overcome questions
If deployed correctly, bots make answering inquiries easy for the agents and customers as well. They are the most friendly and efficient customer service representatives. Bots can predict the right answer for a customer's question and answer a thousand questions at a go even with a small workforce. The agent then chooses to either adapt the response or personalize it accordingly. As such customers can enjoy 24/7 support and quick resolution of their issues. The retailer, on the other hand, enjoys increased issue resolution rates and higher conversions as customers are answered on time.
3. Shows products in the chat window to view or add to cart
Chatbots are taking the shopping experience to another level. They allow customers to view a million options which are an impossible thing in a traditional store. Walking from shelf to shelf looking for a product is frustrating and time-consuming sometimes. For instance, when shopping for a new dress, trying on each attractive dress in the store to find the right one is time-consuming. Luckily, Chatbots are making these frustrations go away by providing a chat window where customers can view all products in an eCommerce store. There is no need of moving floor to floor looking for a particular product. A customer can view how the dress fits without shuffling through a pile. The chat window also allows the customer to add the item they chose to their cart.
Swift checkout processes

Chatbots are providing an alternative to the brick and mortar set up where customers are forced to wait in long queues to be checked out. With chatbots, processing checkouts take less time than before, thus reducing the chances of customers abandoning their carts. They act as virtual counters that solve problems amicably on time. Chatbots reduce the number of unsatisfied customers and abandoned carts, especially during festivals when huge crowds flock at the stores. They can speed up the checkout process, solve check out issues, and help customers have a seamless experience while shopping. Online stores such as eBay and Sephora are already using chatbots to help with their checkout processes.

Notification of new products

Chatbots can notify a customer about a new collection or latest deals based on their purchasing habits. The notifications can be done through either SMS, social media messages, video calls, or email. Additionally, Chatbots can cross-sell and up-sell which helps customers feel understood and valued. As such, retailers enjoy high traffic, engagements, and sales. Customers, on the other hand, enjoy a seamless experience at the eCommerce store.

Reduced operation expenses

No doubt deploying Chatbots is a cost-effective strategy. They save on costs by reducing the number of calls at the support center. Additionally, Chatbots play the role of virtual agents that mitigate the costs of hiring a large workforce. The consistency of Chatbots' responses eliminates claims of damages for misleading information given by burned-out human agents. As such, they help save on operating costs while customer service remains intact.
Final words
AI Chatbots have been a game-changer in the retail industry although their full potential is still uncharted territory. Retailers are attracting more consumers than ever before and enjoying high conversion rates. Chatbots are providing the customers a consumer-centric and human-like touch making the eCommerce stores that have adapted it to stand out from their competitors. Consumers are growing impatient each day. They want quick, seamless, and easy ways of completing transactions and getting answers to their questions on time. Automated customer service operations offered by AI Chatbots have proven to provide such an experience effectively. Take customer service a notch higher by ensuring your store will be on the right side when AI Chatbots attain the full potential in the industry. Start using chatbots today to enjoy their benefits.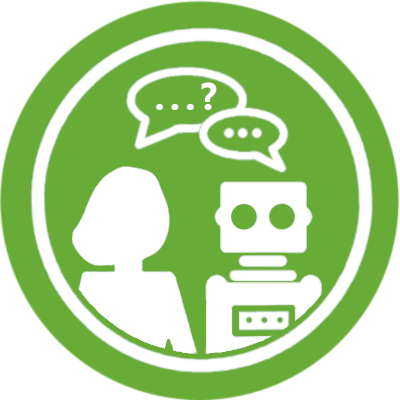 Latest posts by Sonia Bell
(see all)