The development of science and technology is moving at an extremely fast pace. Indeed, what seemed fantastic a few years ago is now a reality in which we live. The sci-fi childhood movies are rather a reflection of the current situation than the anticipation of possible future developments.
Artificial intelligence is currently used in almost all progressive spheres. When employing AI in business, we do not point at the robots and machines ready to supplant a human brain in a split second. Artificial intelligence is used in business for a slightly different purpose. The main goal is to get into the minds of the buyers and make them conduct a purchase. This is the best way to increase sales and get more profit.
One of the most striking examples of AI employment is its role in e-commerce. AI tools help create personalized offerings based on the history of searches and preferences. This improves customer relationships with a particular brand and increases loyalty. Virtual helpers and chatbots make the process of shopping online quicker. Many of them are already endowed with the ability to speak and communicate with clients in real-time.
Artificial intelligence occupies an important place in marketing. Due to the synthesis of deep technologies and cognitive neurobiology AI is used as one of the most effective tools. In the next paragraph, we will dive deeper into the benefits of AI employment.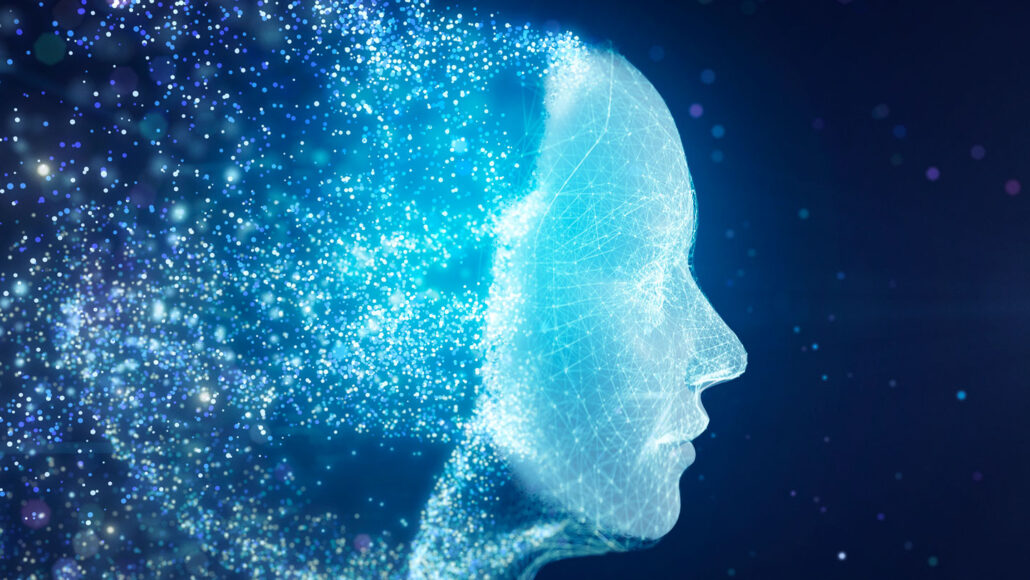 Gaining Advantages from AI in eCommerce
Switching to the AI-powered solution and developing software capable of enhancing business processes is definitely the right decision in today's reality. A business can gain an array of benefits if it follows new trends.
Improving the quality of advertising.

Marketers have long been grateful to AI mechanisms for their ability to perform the audience segmentation much more accurately than they can conduct manually. Customizing content according to user preferences is the most striking breakthrough of this technology. 
Retention of clients.

There is no doubt that people respond to an advertisement faster if it contains a personalized address. Even though many users are already fed up with targeted advertising, AI technology works better than any mass marketing campaign. 
Consistent automation.

Converting repetitive actions into an automated process is the best way to save time. With AI strategy the issues of market analysis, electronic mailing, product suggestions can be solved quickly and painlessly.
Accelerated sales process.

Building a sales funnel with an artificial intelligence mechanism has never been easier than today. AI performs all the tasks connected to the customer journey and keeps users engaged both before and after making a purchase.
Trends that Have Emerged After the eCommerce Revolution
With the introduction of AI-based technology many companies that managed to employ it correctly experienced a sharp increase in profits. Some of the changes are revolutionary as the e-commerce industry will never work the same way it used to. Let us consider which breakthroughs had the biggest impact on the sphere.
Personalized Suggestions
By analyzing user data and behavior using artificial intelligence, businesses can have a greater impact on their customers. The point is that all the recent purchases of a client are carefully surveyed to further provide them with similar products. 
AI technology can generate results related to searches that truly satisfy the consumers. It can build customer-centric searches and only show must-have products for them.
The user's attention to personalized ads is significantly higher than to advertisements in general. This fact is confirmed by numerous studies based on observation of eye movement (eye-tracking).
Search by Voice
Artificial intelligence technology was initially designed with a goal to simplify people's lives. Similar to other spheres, the e-commerce industry employs this method to facilitate user experience. 
In 2020, 50% of all Internet searches were voice-based, so businesses should adjust to work with such user requests. Voice-adjusted links will transform the way SEO works and introduce more accurate and clear results.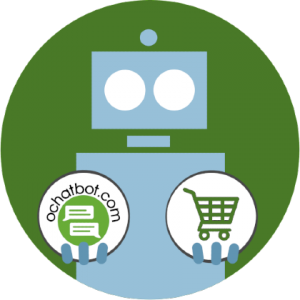 True AI to engage customers for eCommerce, business leads, and customer support.
5% to 35% Increase in AOV*

20% to 40% Increase in Revenue*

25% to 45% Reduction in Tickets with a Customer Service Chatbot
We Guarantee Results... Or Work For Free!
*When shoppers engage with Ochatbot®
Visual Search Improvement
Visual search is one of the most challenging and highly competitive areas of the Internet today. A breakthrough in visual search technology requires a combination of innovation, a deeper understanding of user psychology, and neuroscientific novelties. Such a combination can be achieved through AI-powered solutions aimed at the imitation of the human brain.
These technologies open up new ways for improving the online shopping user experience, personalizing offers, and promoting brands online. Giant companies like Amazon and eBay already possess their own apps that are able to recognize products by a photo.
Internet of Things Application
IoT is extensively used in e-commerce for inventory tracking. No matter how hard you try, the human brain can not remember huge amounts of information. Therefore, IoT can be helpful when it comes to inventory management. 
Being aware of the exact number of a particular product, knowing the history of purchases, analyzing data, and constructing predictions as to the future trends are integral parts of any commercial business.
Enhanced Email Marketing
Even though many people consider mailing ineffective and obsolete, it remains one of the most popular marketing strategies. Especially when it is reinforced by artificial intelligence.
Using AI technology in email marketing can introduce a number of benefits. Among them:
Timing automation

The overall analysis of customers' reactions

Filling the message with personalized features

Increasing the likelihood of customer retention
Storage Place Automation
The work of loaders in the warehouses has long been a thing of the past. Nowadays, with an increased rate of online orders and reducing the delivery time of goods, businesses need to accelerate the process of loading and shipping. 
With management software operated by artificial intelligence, warehouses became one of the examples of the latest technology employment. Nowadays every step of the sales process is performed immediately. Customer's click on the order button is reported to the warehouse where smart robots are ready to prepare the product for its further journey. Using robots in e-commerce helps to reduce human factors which are often a reason for damages and mistakes.
Data Analysis
Processing information is one of the most tiring and monotonous parts of a business. Still, it remains a crucial factor for making improvements and increasing the profit of a company. With AI technology the process can be performed many times faster. 
Artificial intelligence gathers all the information related to product description, customer behavior, and history of sales. It can store various types of data in the same place that presents more flexibility and safety.
If you can predict the market through AI and data analytics, you can easily manage your product price and therefore increase sales.
Detecting Potential Issues
AI technology makes it possible to receive notifications about suspicious transactions or potential fraud while there is still time to intervene and prevent it from happening.
Moreover, not only online shopping but also offline sales can be improved. This means collecting data from sensors and video cameras to track how visitors move in the store, how they build their path, and which shelves are left unnoticed.
Chatbots and Continuous Online Support
Answering questions and providing assistance are important aspects to increasing business sales. Sometimes customers get confused when choosing between two or more products. Ignoring them or delaying in providing support can change the customer's opinion about a brand.
AI technology has eliminated the scenario of deteriorating relations with customers by introducing live chats and online support. AI employs simple template algorithms that understand, learn, and act as requested by the client. Clients will never be disappointed if their requests are resolved immediately.
Disadvantages of AI in eCommerce  
While AI-based software is providing businesses with an enormous number of benefits, it can also present some troubles, especially for inexperienced companies. It is recommendable to be aware of the most common of them:
AI technologies are expensive.

AI-enabled machines can handle tasks of different complexity. Thus, a conclusion is made that AI-driven robots can put a hole in the company's pocketbook. Building a machine that can imitate human logic and reasoning takes a lot of resources and time, which makes technology quite costly.

Machines lack emotions.

While this is one of the key benefits of artificial intelligence, it is its disadvantage at the same time. Machines cannot communicate with humans because they have no emotion or empathy. Sometimes it is better to get sincere advice from a person of flesh and blood than a detailed presentation of information from the robot.
Conclusion
Nowadays we can observe how artificial intelligence technology penetrates the system of almost any company, any market, and some other business areas. And while this technology is artificial, it has added some human features to the e-commerce industry. Artificial intelligence improves the commercial environment for both buyers and sellers.
Perhaps one day war between robots and humans will be inescapable, but for now, we can definitely employ computer technology to our advantage. It ensures increasing the effectiveness of advertising, optimizing costs, and saving time for preparing content and communicating with users. Artificial intelligence technologies can help businesses adapt to new realities and a high level of competition. The only thing needed from us is to give them a chance to work.
About the Author: Eliza Medley is an experienced writer and psychologist. She is actively interested in management, new technologies, and writing motivational articles. And also trying to go with time with modern trends. Inspires people with her work to learn new things and reach new heights. You can reach her by this email [email protected].
Latest posts by John Trenta
(see all)