Boost your Customer Satisfaction with AI Bots & VoIP
Did you know, 95% of all purchases will be conducted via e-commerce platforms by 2040? Digital commerce has dramatically changed the way businesses operate. 
Moreover, it enables businesses to sell their products globally. However, with increasing competition, companies are focussing on providing the best possible customer experience (CX). 
In order to do so, you will need customer experience management software that is consistent, effective, and makes customers return. 
But, how can I find such a solution? What should I look for? 
You should look for a platform that combines VoIP, AI chatbots, web conferencing and offers multi-channel communication. 
Not only will it help streamline incoming queries, but it will also help you increase operational efficiency and boost customer satisfaction.
Sounds interesting? Let's dive in and learn more about a VoIP number and the benefits of AI bots.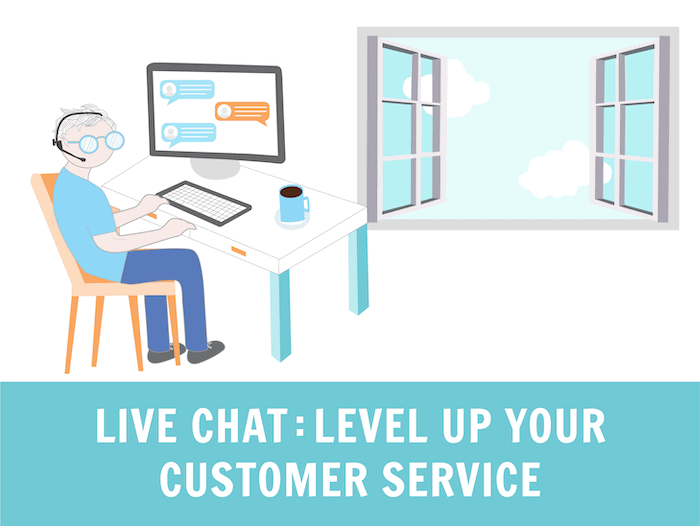 Understanding AI Chatbots and VoIP 
AI bots are a great way to connect with customers, answer common questions, and suggest products. They learn and improve themselves over time, enabling you to offer a better customer experience with every passing day. 
74% of customers expect a chatbot to be available to provide website assistance. Besides, chatbots are projected to drive eCommerce transactions worth $122 billion by 2023. 
On the other hand, Voice over Internet Protocol (VoIP) allows your customers to reach you via phone calls. This is great for handling complex queries that require human assistance. Some companies also prefer integrating a home telephone for more efficiency and a smoother customer experience.
As eCommerce businesses are all about the internet, making and receiving calls online can be super convenient. You can even integrate your VoIP phone system with other tools to make it even more efficient. These include CRMs, accounting software, call analytics software, and social media apps. 
Now, let us understand how they can boost customer satisfaction.
1. Round the Clock Availability
Did you know, a whopping 96% of customers will leave your brand if they experience poor customer service? 
In the digital world, your prospects might visit your website or social media and become interested in your brand at any given time. Moreover, if you have customers from different countries, you need to keep up with their time zones. This makes it vital to offer round-the-clock customer support. 
However, there will be times when you will not be available. That's where an AI bot can help. It can answer common customer queries and even guide them through the buying process. It can even collect customer information so that you can contact them at a later date. 
Now, let's see how VoIP can help you streamline your efforts.
Each of your agents can have a unique virtual number (or extensions). When they're away from their desk, a VoIP phone system can automatically transfer their calls to the next available agent (or to their smartphone). 
Moreover, you can make sure that no calls go unanswered as calls are forwarded till they are picked up. This, in turn, helps you address customer concerns quickly and build trust.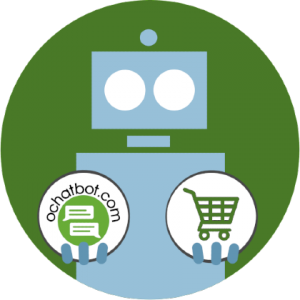 True AI to engage customers for eCommerce, business leads, and customer support.
5% to 35% Increase in AOV*

20% to 40% Increase in Revenue*

25% to 45% Reduction in Tickets with a Customer Service Chatbot
We Guarantee Results... Or Work For Free!
*When shoppers engage with Ochatbot®
2. Stay On Top of Customer Communication
You can use chat support to collect customer data, generate leads, and solve their problems. All you need to do is train your agents, help them manage incoming queries, and understand how to research if they don't know the answer. 
At the same time, VoIP phone systems can be integrated with analytics tools to help you get access to in-depth customer insights.  
So, you need to make sure that your chatbot and VoIP are well-integrated so that they can collect data and update your CRM automatically. 
As a result, all internal chat messages, chatbot conversations, Facebook, and text messages can be directed to a centralized platform. Thus, letting you ensure that no query goes unnoticed. Plus, your agents can access all the customer information before replying to their message or call and personalize their experience.
3. Give Faster Resolutions
A customer will commit to a purchase if his/her questions or doubts are resolved timely. As mentioned above, AI bots can answer customers' queries within seconds.
Not only will it expedite their purchasing decision, but it will also build a positive brand image. The result? Satisfied customers and the opportunity to turn them into long-term customers.
4. Set Automatic Responses
As a business owner, you must make the most of the interactive voice response facility provided by all VoIP vendors. But, how is it beneficial?
Well, with IVR, there is no need to shift from one department to another. Your customers can choose the department or extension they want to contact through IVR and get faster resolutions. 
This will help you avoid customer frustration and save you time by routing their call to the right department. Automatic voice responses also allow customers to self-serve themselves (for minor queries like recent purchase details, shipping updates, etc.). 
You can also set up automatic responses with chatbots. Whether you want to inform your customers that you're not available or answer common queries, chatbots let you customize responses and improve customer experience.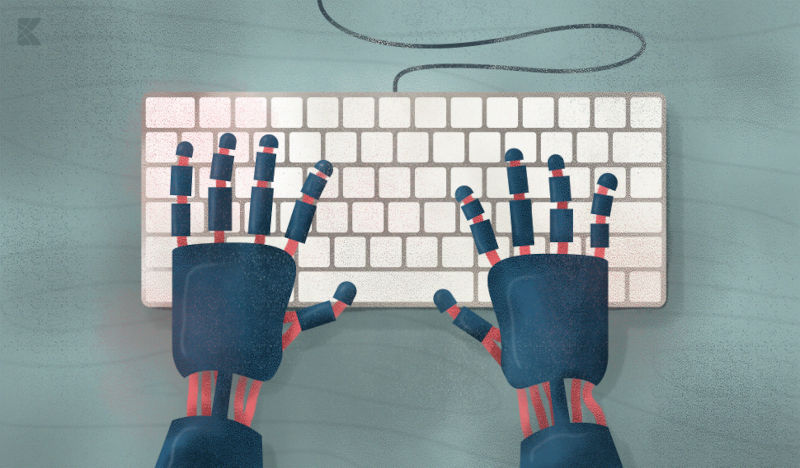 5. Make Reaching Out Easier
With a VoIP solution, your business is not limited to a specific location.  Also, your customers then do not need to wait for faxes and voicemails to reach you. 
A VoIP phone system will help you get both voicemails and faxes straight into your inbox. This means you will be accessible to your customers anytime and anywhere. 
The same goes for chatbots. It can be accessed easily via your website. For complex queries, the AI bot can redirect the conversation to a human agent or alert you so you can contact the customer via phone or email.
Wrapping Up
eCommerce is one of the most competitive businesses in 2021. Therefore, you need the right strategies and tools to build rapport with customers and increase conversions. Two of the most effective ways of boosting online sales are- AI bots and VoIP. Not only will they help you improve your CX, but they will also save a lot of time and money.
You can use the saved time and money on other important tasks, such as personalized marketing campaigns, to take your business to higher echelons of success.
So if you own an online business, go ahead and incorporate these two services immediately. Become the most trusted brand by customers and see your sales skyrocket!
Did we miss out on any benefit of AI bots and VoIP systems? Let us know in the comments below!
Latest posts by John Trenta
(see all)