Ask any sales person and they will tell you if they can get face to face with a prospect and have a conversation, the odds of closing the sale are higher. The next best thing is talking on the phone with the prospect.
Conversation Commerce
Sales increase for a number of reasons from building trust and human interaction to answering objections, and in some cases, creating an objection and overcoming it. Ecommerce is now closing in on the conversational sales process with the use of artificial intelligence chatbots. Some call this "conversation commerce" which is kind of funny. Since the beginning of time we bartered and traded goods and a "conversation" was at the core of the transaction. Conversation commerce is the intersection of human conversation and an AI chatbot to purchase goods.
Chatbots have advantages over live chat such as 24/7 service and servicing multiple prospects simultaneously for the same cost. The subtler advantages are that prospects are higher up in the sales funnel and do not want to talk to a sales person to "get sold." Studies show people are more likely to open up to a chatbot than a live chat.
Chatbots are conversational tools that can engage multiple users at the same time. Chatbots allow companies to instantly communicate with customers to answer a question, resolve a problem or complete a sale. These bots use AI (artificial intelligence) to anticipate what the customer wants and to create a personal shopping experience based on the customer's preferences.
Chatbot Potential for Ecommerce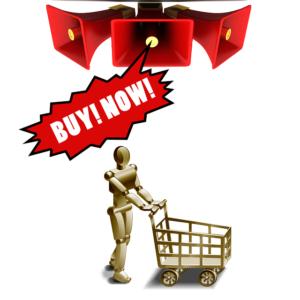 Chatbots offer a huge potential for ecommerce. Many ecommerce websites have heavy traffic, and one of the biggest challenges is personalizing the shopping experience for a high volume of customers. Customers have come to expect 24/7 access to everything online, including a support agent to answer questions and resolve problems. Users also expect to be guided through the purchasing process. When users don't find their desired product or have unanswered questions, they abandon the site, and this abandonment affects the conversion rate of customers that may have purchased.
With 24/7 availability to answer questions, provide information, and direct the customer to the right place, a chatbot brings value to the purchasing process. Ecommerce chatbots are designed to help speed up the customer's purchase, offer product recommendations and provide customer service and support. While an ecommerce chatbot is busy handling these tasks, the human agents can focus on solving complex customer issues that a chatbot is not yet equipped to address. The customer's online shopping experience is optimized by providing two complementary services – 24/7 chatbot support with shopping assistance and dedicated, live customer service agents.
Merchants are Embracing Chatbots
E-commerce is a highly competitive business. There are so many merchants with competing products, and ecommerce businesses have to stay one step ahead of the competition by reviewing their competitor's online activities to see how they reach and interact with their customers. At this point in the ecommerce story, the data shows that merchants are embracing chatbots. The global chatbot market is expected to reach $1.2 billion by 2025 with an annual growth rate of 24%, according to one study. Another survey shows that 80% of businesses are currently using or planning to implement a chatbot by 2020.
More and more businesses are recognizing the marketing power and potential of chatbots. Chatbots are good for marketing because they can:
Alert customers about upcoming sales or promotions
Direct users to relevant pages that can convert them into a lead
Are programmed to learn every customer's shopping habits and desires to better understand customer concerns, objections, needs and product preferences. This information improves product marketing.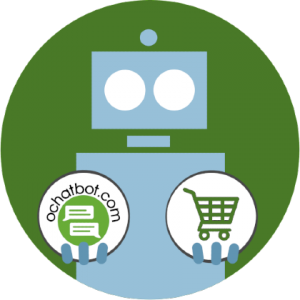 True AI to engage customers for eCommerce, business leads, and customer support.
5% to 35% Increase in AOV*

20% to 40% Increase in Revenue*

25% to 45% Reduction in Tickets with a Customer Service Chatbot
We Guarantee Results... Or Work For Free!
*When shoppers engage with Ochatbot®
In the world of ecommerce where shopping seasons come and go, an ecommerce chatbot that interacts with users and customers and remembers them from their last visit is the perfect marketing tool to increase conversions, generate leads and close sales.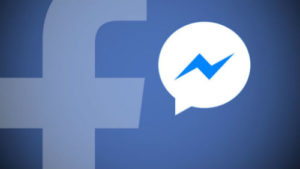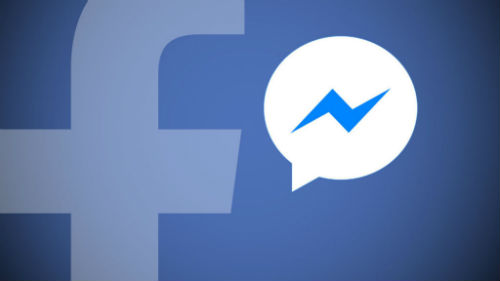 Messaging apps such as Facebook, Slack and others are not just used to communicate with friends and business associates. Messaging apps are taking over the purpose of email, and the ecommerce opportunity is just beginning. Adding messaging app technology to your business now allows you to market to customers on different networks in an efficient and personable way and keeps you from losing ground to your competitors' marketing strategies. When considering ecommerce development, an ecommerce mobile app is key for retailers to stay in touch with customers who use messaging apps.
Users are Ready for Chatbots
Research shows that users are more ready and willing to shop online with a bot. Implementing a chatbot places your business where your customers are hanging out – online, on their phones, and especially on social media. Your brand stays visible in the online world, which gives users more opportunities to see and purchase your product. The same chatbot can be on your website and social networks, which decreases development time.
Ecommerce Chatbot Examples
Chatbot technology is relatively new in the world of ecommerce. Here are three examples of ecommerce chatbots using Ochatbot that are helping these companies connect with their customers.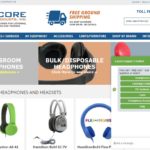 Encore Data Products uses Ochatbot on their ecommerce store to help customers select headphones and accessories that meet their needs.  See the chatbot here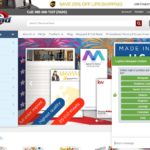 Captain Notepad uses Ochatbot for their ecommerce store to help customers find and purchase unique notepads. See the chatbot here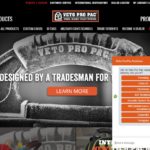 Veto Pro Pac uses Ochatbot in their ecommerce store to assist customers with product questions about their industrial tool bags. See the chatbot here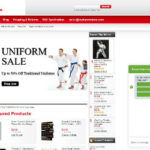 My Karate Store uses Ochatbot in their ecommerce store to help martial artists find uniforms, gear and equipment for their sparring needs. See the chatbot here
Conclusion
Adding a chatbot to your ecommerce site is not a matter of "if" but "when." It takes time to collect intelligence about your customers to increase the intelligence of your bot. The longer you wait the more you will have to catch up with your competitors.
From a business perspective, the goals of an ecommerce chatbot are to improve conversions, keep users engaged, and reduce support and customer service costs.   From a customer perspective, the goal is to create a simple environment where users can research and purchase exactly what they want quickly and efficiently.
If you are interested in learning more about chatbots, Ometrics Ochatbot is a free chatbot platform. We also offer consulting services to help build your bot. Call 800-700-8077 or visit www.ochatbot.com

Latest posts by Greg Ahern
(see all)