Health Chatbots
---
<< Back to Fun List of Chatbots  | Ecommerce Chatbots | Support Assistant Chatbots | Personality Chatbots | Travel Chatbots | News Chatbots
We collected a list of interesting health chatbots. Here are some of them and what they do.
DoctorFrogBot
DoctorFrogBot helps identify personal  health problems based on symptons.
1FitCoach
AI-powered custom workout plans that help you reach your health and fitness goals.
HealthWealth
HealthWealth helps you get fit and healthy by giving you tips on nutrition, workouts, diet, and more.
MyCare
A personal health assistant that provides you with personalized health information.
PsychiatristBot
A personal mental health bot that can help when you need someone to talk to. 
SkinvisionBot
Send in pictures of you skin for the bot to analyze for cancer etc. For FB Messenger.
Eliza
The oldest chatbot (1966). Her algorithm is designed to hold a conversation using basic patterns. Cloned.
Goforitbot
Life coach bot that helps set and achieve goals. For FB Messenger.

SentinoBot
A bot which builds a psychological profile of the user through quizzes. 

If you have any other health chatbot suggestions to add to our list, please contact us at [email protected]. Ready to create a chatbot for your business? Our chatbot consulting and development team is ready to help. Learn more by clicking here.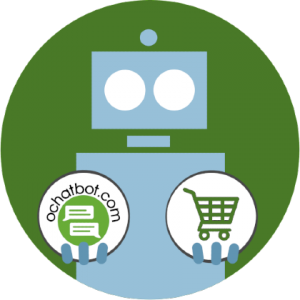 True AI to engage customers for eCommerce, business leads, and customer support.
5% to 35% Increase in AOV*

20% to 40% Increase in Revenue*

25% to 45% Reduction in Tickets with a Customer Service Chatbot
We Guarantee Results... Or Work For Free!
*When shoppers engage with Ochatbot®

Latest posts by Greg Ahern
(see all)