Quick AI Chatbot tips about how to build an AI chatbot. This tip is about the most common ecommerce chatbot support question… Where is my order? Learn more by taking our free AI Chatbot Course at https://www.ometrics.com/chatbotcourse/
Hi, welcome back to How to Build a Chatbot Quick Tips Number Seven. Order status, order status is the most common question and the support that we see in chatbots. Basically, it's "when is my product going to be shipped to me?".
There's really two parts to this. One is order status internally and there's order tracking externally. In other words, it's now on UPS to some shipping system and you can just go to the site and track it that way. I'm talking about order status like it's "the product is still being built, it hasn't even shipped yet".
If you have internal systems to track a product going through your plant or factory to get shipped, then that can be connected to the chatbot and it could say "yes your product is being built", "it's built", "it's in shipping", or "it's been shipped".
If you don't have that kind of information, then provide a generic answer. It's always better to say it's going to take longer and then to ship earlier and you have a happy customer, instead of the inverse.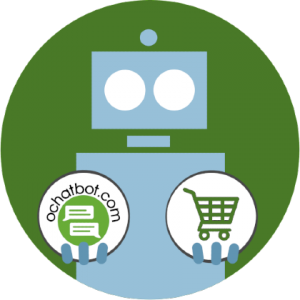 True AI to engage customers for eCommerce, business leads, and customer support.
5% to 35% Increase in AOV*

20% to 40% Increase in Revenue*

25% to 45% Reduction in Tickets with a Customer Service Chatbot
We Guarantee Results... Or Work For Free!
*When shoppers engage with Ochatbot®

Latest posts by Greg Ahern
(see all)