Quick AI Chatbot tips about how to build an AI chatbot. This tip is about how users interact such as button, text etc. Learn more by taking our free AI Chatbot Course at https://www.ometrics.com/chatbotcourse/
Hi, welcome back to How to Build a Chatbot Quick Tip Number Five. How to design buttons in your chat bot? I don't mean the graphic design, I mean, what does the button say? What's its purpose?
Many bots have just buttons. You want to have a bot that allows people to type in text or use the buttons. When you do have buttons, make sure you have a back button, so that they don't get stuck in a place where they can't back out and go back to another part of the questioning that they had. That would be bad etiquette, they're stuck.
Keep your button labels short. Don't make them too long, you know, no more than two or three words. They have to be read quickly and on mobile, they have to be kind of tight so keep them short to the point.
Never ask "yes-no" questions. It's kind of like sales, you want people to keep on saying "yes", and eventually when you say you want to buy this, they say "yes". It's kind of a psychological thing, if you say "no", people are going to opt out and leave the bot. So it may not be a "yes-no" question. Maybe, "do you want this solution?" or "will this solution work?".
Talk to your sales guy or listen to them as they're talking to customers, how are they phrasing things. That's really important for the question which sets up the buttons.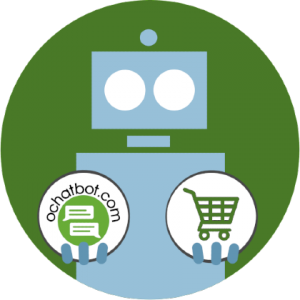 True AI to engage customers for eCommerce, business leads, and customer support.
5% to 35% Increase in AOV*

20% to 40% Increase in Revenue*

25% to 45% Reduction in Tickets with a Customer Service Chatbot
We Guarantee Results... Or Work For Free!
*When shoppers engage with Ochatbot®

Latest posts by Greg Ahern
(see all)