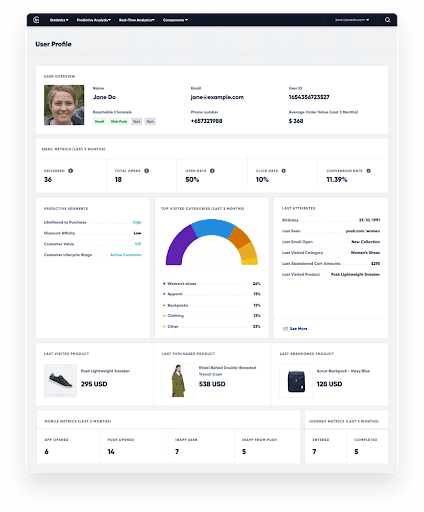 In our ever-growing digital age, it's no secret that e-commerce is king. Brick and mortar businesses have been forced to take their businesses online to remain relevant and competitive. And with the rise of AI, small businesses need to be aware of the role this technology will play in e-commerce. AI can completely transform the process of how clients interact with companies online. With its capability to personalize customer experiences at large volumes, small businesses that adopt AI gain a significant advantage over those that don't.
In an increasingly crowded e-commerce landscape, successful industries must offer customers engaging and personalized experiences. What makes AI such a powerful tool is that it can learn from a brand's existing big data to create a unique user profile. Based on that profile, AI will generate customer experiences by incorporating information from previous purchases or website interactions. Clients then receive consistent and personalized experiences from the business they're engaging with online.
AI's Role and Impact on E-commerce for Small Businesses
Before talking about the implications and role of AI, let's look at some definitions:
Artificial intelligence is the ability of a machine to make decisions usually made by people, following algorithms.
Machine learning is the capability of a smart device to improve upon experience and collect big data.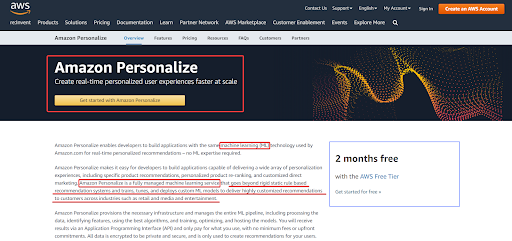 It's a catch-all name for machines that mimic "cognitive" functions associated with the human brain, such as "learning" and "problem-solving." However, this definition is rejected by prominent AI researchers, as artificial intelligence can only follow algorithms to make decisions.
Nevertheless, AI is playing an increasingly important role in e-commerce. Small businesses that ignore or underestimate its potential impact could find themselves at a disadvantage. At present, many SMBs focus on one-to-one interactions with customers via email or social media. However, managing these channels can be costly and time-consuming. AI can automate communication and enhance customer experience by operating a business's social media presence and sending emails or text messages with personalized content.
It's important not to forget about the benefits of AI-powered SEO which makes it possible for you to automate many SEO-related processes. For example, you can automatically generate content for product descriptions of your online store or create meta tags in bulk. This can be done by collecting all the keywords you want to target with software like the keyword analysis tool by SE Ranking, then grouping those keywords per page (keyword clustering), and finally, using a solution that automatically generates product descriptions for each page using these search queries.
Moreover, AI-powered solutions can collect and analyze data from different sources (social media, reviews, email) to help small businesses make better decisions about their marketing and sales interactions with customers. The technology can provide insight into what content is most effective at driving engagement and sales conversions (MarketMuse, Concured, Brightedge, etc.). Similarly, AI algorithms can learn which customer preferences affect purchasing decisions.
In addition to enhancing the customer experience, AI provides small businesses with other potential benefits. For example, the technology can automate online transactions and communicate price drops to buyers in real-time. It can facilitate cross-border payments by completing necessary calculations in the local currency while converting funds into another currency at a reasonable commission rate.
How Can Small Businesses Use AI In E-commerce?
Artificial intelligence has been around for decades, but we've seen a new level of advancement with machine learning and deep learning algorithms in recent years. AI solutions provide businesses with compelling capabilities, maximize marketing efforts with AI marketing tools, and help streamline business processes and maximize customer satisfaction.
AI is providing businesses with exciting opportunities they may not have had before. Let's take a look at how it's already being used and some benefits it brings:
1. Conversational Marketing
Conversational marketing is a type of commerce that involves using chatbots, voice assistants, and other AI-powered tools to create a two-way dialogue with customers. It should lead to increased sales.
Chatbot
For example, you could have an eCommerce AI chatbot asking customers what they're looking to purchase and then suggesting certain items based on their basket or past browsing behavior. Chatbots can also answer questions about the products themselves, guide users through the shopping process by providing information, and help with any issues they may have. They can also recommend additional goods and services based on what the user is interested in.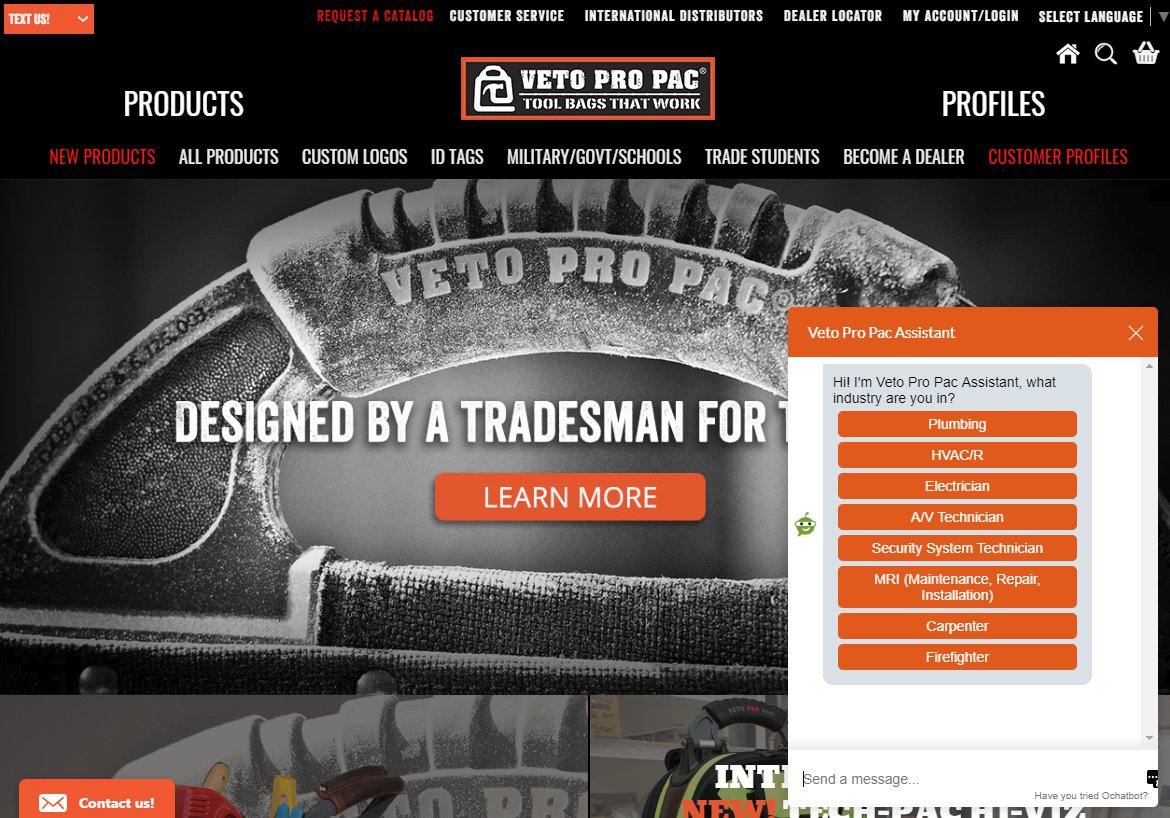 Use chatbots to build trust and engage customers with automated marketing content.
Chatbots are much like regular bots. Instead of operating on social media networks or communicating with website visitors, they deliver marketing content inside messaging apps like Facebook Messenger, Skype, etc.
 Customize your marketing messages for different clients and situations.
Most marketers are familiar with personalization, but conversational marketing takes things to the next level. It uses machine learning and AI-powered tools to deliver targeted messages based on how customers interact with chatbots. When someone asks a question, you can automatically send relevant follow-up messages or more information about an offer they're interested in.
Use natural language tools to make your marketing more human-like.
You need to give people a more realistic experience when talking to your chatbots and software. That's where natural language tools come into play – they allow you to analyze customer input and deliver responses that feel much more human-like than a traditional marketing message.
Voice assistants
AI has allowed businesses to provide interactive shopping experiences with voice assistants through smart speakers like Amazon Echo or Google Home. These devices come with voice-activated virtual helpers that can guide customers through buying specific items by prompting them with questions and helping them through the entire purchasing process.
2. AI-powered SEO
AI is starting to make its way into the world of SEO. This relatively new field, known as AI-powered SEO, refers to using artificial intelligence to guide search engine optimization to get better rankings and organic traffic.
AI SEO describes how people can use artificial intelligence to make their websites more visible and easier to navigate. As search engines like Google and Bing become more intelligent, they're starting to rely less on keyword matching and other traditional ranking factors. Instead, they use artificial intelligence to carry out keyword research, write content, increase traffic, and much more.
The appearance of AI in the world has made content writing for SEO easier with every passing day. It can help marketers write and rewrite paragraphs on different topics, complete sentences, generate meta tags, and even answer questions. Moreover, they can use AI to research how often a selected keyword is searched on Google and find out who they'll have to go up against in organic search.
When marketers look at the potential benefits of AI for their business, the thing that stands out is the ability to monitor rankings and organic traffic and analyze keywords in real-time. AI can do this because of its constant monitoring of a large amount of data from different sources.
3. AI-based Personalization
AI can use data from your past interactions with a company to create a personalized experience that is unique to you. This can include recommendations for products, services, or content. Additionally, you can use AI to customize the user interface.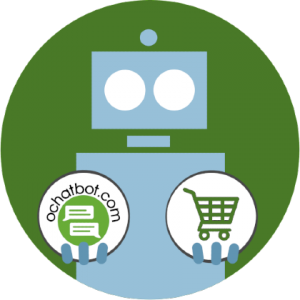 True AI to engage customers for eCommerce, business leads, and customer support.
5% to 35% Increase in AOV*

20% to 40% Increase in Revenue*

25% to 45% Reduction in Tickets with a Customer Service Chatbot
We Guarantee Results... Or Work For Free!
*When shoppers engage with Ochatbot®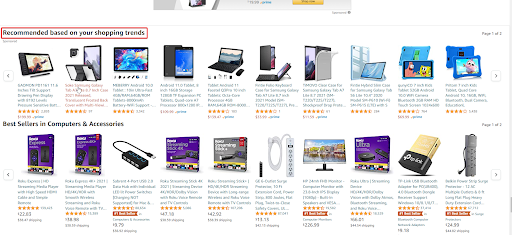 There are two major differences between AI personalization and human-driven personalization. First, AI is driven by algorithms that can process much more data than any human could. Second, AI can remember the preferences of individual users and apply them to the experiences of all users. According to IDC, "Companies that incorporate personalization into their information management strategies by 2020 will see average revenue gains of 20%."
The use cases for this technology are practically limitless. For example, AI can help companies increase their engagement rates by learning about the interests of specific users and creating relevant content.
In addition, AI can monitor customer complaints or social media channels and identify trends. This allows a business to be proactive in addressing problems. For this, an AI platform will take all the data from a given user and reduce it to a profile. The profile takes into account everything from personality traits to social media sentiment.
4. Sales Forecasting
AI algorithms can help sellers track statistical data on their products and compare it to other items in the same category. For example, they might find a high demand for certain products during specific seasons or holidays.
With AI-Sales forecasting, businesses can now train algorithms to predict deals patterns and help with long-term strategic planning. This technology is becoming an essential tool for many companies striving to remain competitive in a constantly changing market. By harnessing the power of big data and machine learning, businesses can now make better decisions about where to allocate resources and respond to sudden changes in demand.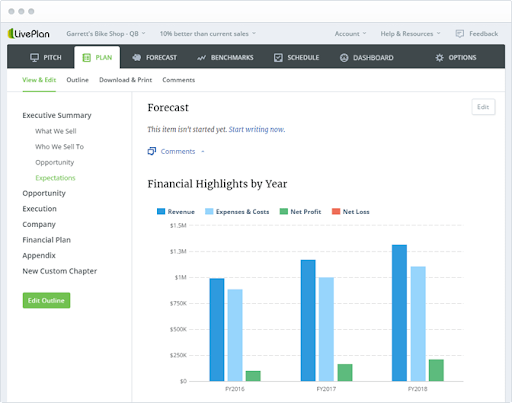 Artificial Intelligence Sales Prediction software combines statistical analysis with machine learning to offer an intuitive way to forecast sales. This technology analyzes all of the available data within a company's customer base (including personal order history, social media profiles, buying patterns, and other factors) to predict future sales by product, brand, or region. The decision-making process is made easier because the software considers and analyzes a greater number and range of factors than human beings can.
Google co-founder Larry Page is a firm believer in the power of AI-sales forecasting and invests heavily in apps like SalesPredict. At the same time, companies like Amazon use this technology to assist with warehouse management, affecting millions of deliveries every year.
Implementing AI technology allows companies to break down their long-term predictions into monthly, weekly, and daily forecasts. It will enable managers to adjust their production lines accordingly based on imminent demand while still having a long-term plan in mind.
5. AI-enabled Inventory Management
AI can help with inventory management by offering insights into which products are performing well and aren't meeting expectations. The AI can suggest when stock should be reordered for a particular product and can even suggest a reasonable reorder goal based on this data. The software can then monitor how quickly inventory is selling and whether the reorder targets are being met, adjusting estimates as necessary to ensure that products don't run out of stock too fast or sit on the shelves for too long.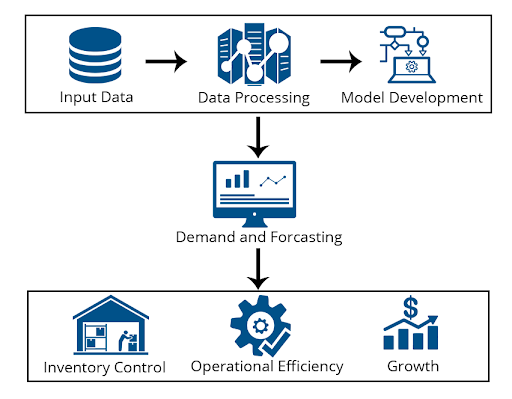 AI makes predictions by considering all relevant data and experiences with similar situations. With such abilities in hand, decision-makers can make better strategic choices for their organizations and capitalize on emerging trends.
6. AI-driven Ad Campaign Automation
Ad campaign automation refers to the use of AI in managing, optimizing, and automating advertising campaigns. From a high-level perspective, it's much like the age-old practice of outsourcing work to other people who are more skilled/experienced/efficient in certain aspects of your business to help you achieve better results with less effort.
There are several benefits of using AI-driven ad campaign automation, including:
Better ad performance due to its automating in real-time based on user engagement data;
Improved efficiency through faster analytics reporting and ad optimization;
Powerful foresight through predictive analytics.
One of the most significant benefits of implementing AI-driven ad campaign automation is that you can maintain consistent and optimal advertisement performance without needing to lift a finger. Suppose you decided to run an ad campaign for a new tablet on Facebook. However, your ad wasn't performing well with users browsing smartphones on the social media platform. In this case, the automation service would detect this and switch your ads to target interested users in tablets.
Your ad campaign can be optimized in real-time so that it performs better than ever with targeted audiences who are most likely to purchase your products/services. Here are some useful tools which help marketers to automate their ad campaigns:
1. Reveal Bot
This is one of the best AI-powered tools, which comes in handy to achieve better efficiency with Facebook ad automation. It will give you insights and recommendations on improving the campaign, and you'll be immediately informed if something goes wrong.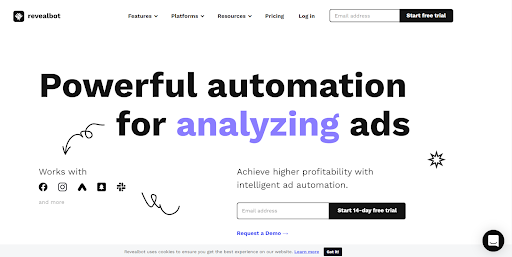 2. Zalster
Zalster is a tool that was created to help e-commerce businesses automate their ad campaigns to reduce all possible mistakes and produce the best possible results, applying Artificial Intelligence. It also provides you with a Client Success Manager who solves all incoming problems, regardless of whether they're strategic or technical.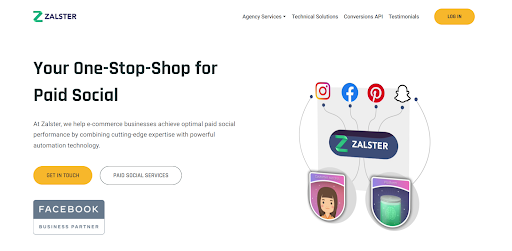 3. Aitarget
Aitarget is a Facebook partner and an AI-powered tool that simplifies routine workflows of ad campaigns, automating all required processes. This tool helps to attract interested customers to product pages, generating higher motivation with compelling creatives.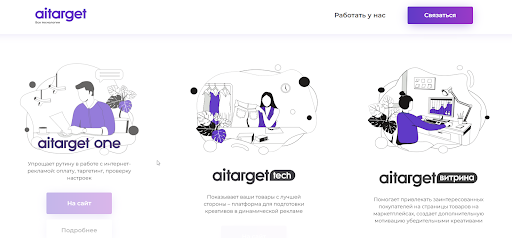 Conclusion
Implementing artificial intelligence has revolutionized e-commerce and transformed the process of interaction with customers. With the appearance of AI in the world of business, nothing will ever be the same. Small businesses apply artificial intelligence to remain competitive and enhance efficiency to the fullest extent. Conversational marketing, sales forecasting, AI-powered SEO, AI-based personalization, etc., make the whole process of running a small business much easier.
About the Author:
Vanessa Friedman is a content marketing professional that helps companies attract visitors, convert leads and close customers. Previously, Vanessa worked as a marketing manager for a tech software startup. She graduated with honors from Columbia University with a dual degree in Business Administration and Creative Writing. You can reach out to her on [email protected].
Latest posts by John Trenta
(see all)