A wave of eCommerce has been growing exponentially over the past decade, bringing with it an influx of online customers. Along with it, the need for effective customer service, support, and engagement has become more essential than ever before. 
With traditional customer service methods failing to deliver remarkable results on time, speed, cost, and services, chatbots have become a valuable solution to the vacuum left by customer service representatives. A survey by business insider states that about 40% of worldwide users prefer to interact with a chatbot than a live agent and this statistic keeps growing. 
These chatbots provide a plethora of benefits for eCommerce stores by answering customer queries, being available 24/7, and facilitating the customer journey. With all the benefits chatbots offer, they have become an indispensable addition to several eCommerce strategies. 
With these advantages in view, many chatbots are available in the market, each offering features and functionalities of their own. If you are looking to incorporate a chatbot into your eCommerce business, what are some features that you'd look for?
In this article, let us see some of the essential features that every chatbot needs to have to make your eCommerce business an instant success. 
12 Must-Have Chatbot Features for an eCommerce Store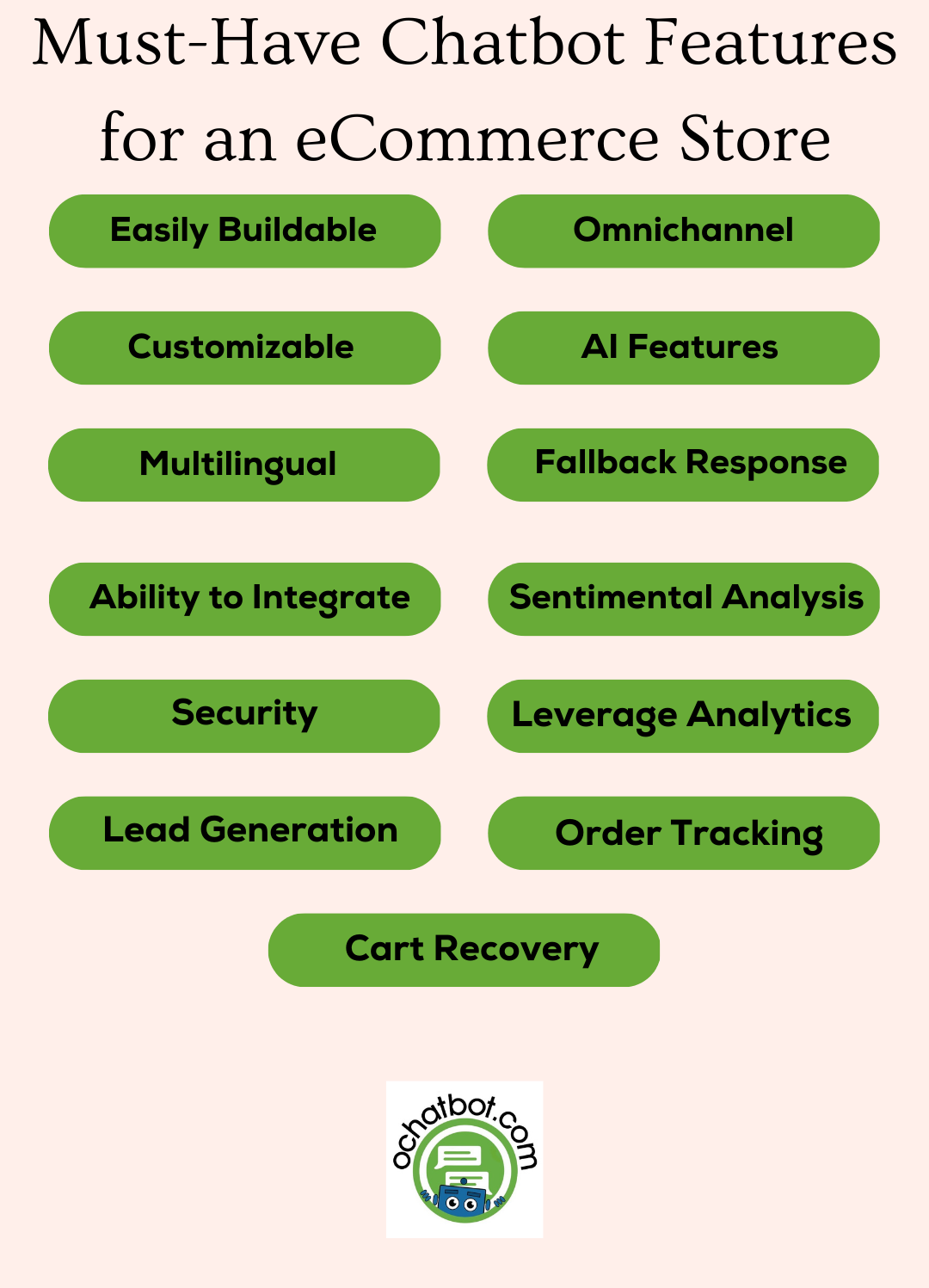 When chatbots were originally introduced, there weren't many features that were of help to businesses. Initial stages of chatbots were only able to perform simple rule-based tasks triggered by the user's input. But with the advent of Artificial Intelligence and the incorporation of machine learning techniques like Natural Language Processing (NLP) and Natural Language Understanding (NLU), AI-powered chatbots have evolved to provide a plethora of features, functionalities, and benefits for eCommerce businesses
Chatbots Should be Easily Buildable
Chatbots are a useful addition to your eCommerce store that ease the communication between customers and businesses, but along with that, creating, developing, and deploying them can be a strenuous task.
Choosing a chatbot that is easily buildable, with minimal to no coding efforts or that can be installed as a script on your website offers an added advantage to your business, as a scripted chatbot can be built, maintained, and customized based on customer and business needs without spending much time, effort, or the need for expert personnel. It would also be even better if your chatbot provider can provide instructions and guidelines to customize the chatbot based on your needs.
Depending on your requirements, there are a variety of visual flow builders that help in everything from creating simple rule-based chatbots using drag-and-drop models to deploying complex AI chatbots that rely on neural networks and machine learning. 
Omnichannel Messaging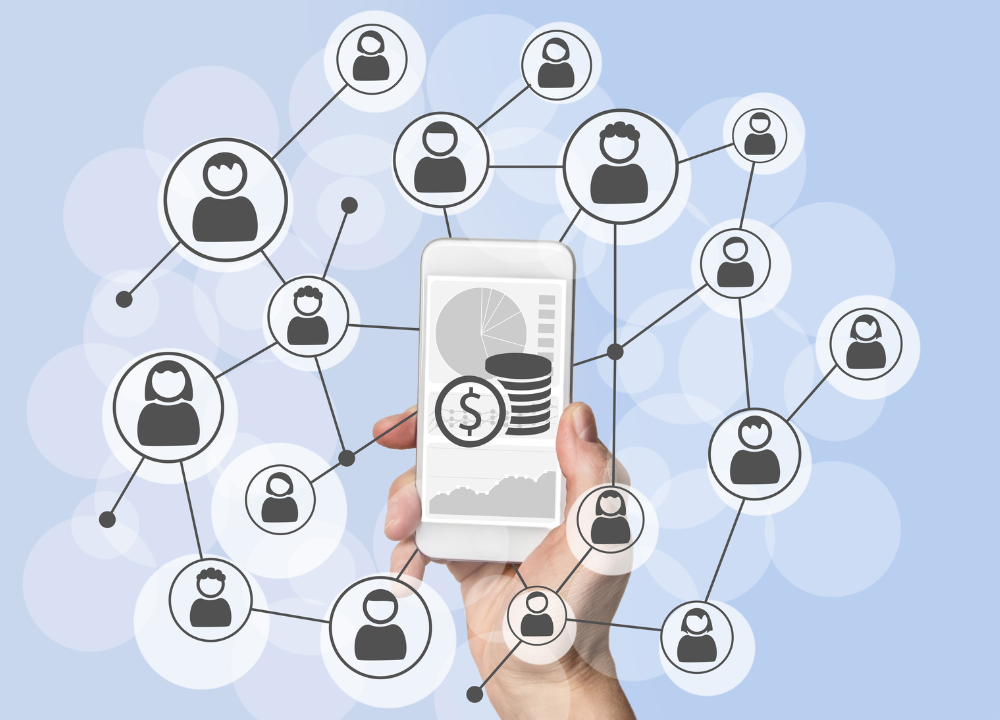 Customers of an eCommerce store might appear in a variety of ways over multiple channels. For example, a user may get to know about your service over email, then use social media applications like Whatsapp or Facebook Messenger to interact with your business. That is, most customers prefer to communicate with businesses over the channel of their liking. A survey from loyal360.org shows that businesses adopting omnichannel strategies achieve 91% better customer retention compared to businesses that don't.
In such cases, it would be wiser to choose a chatbot that can be deployed across multiple platforms and can understand customer preferences, remember past conversations, and consolidate and streamline data that can be easily leveraged by both customers and businesses. 
Ability to Customize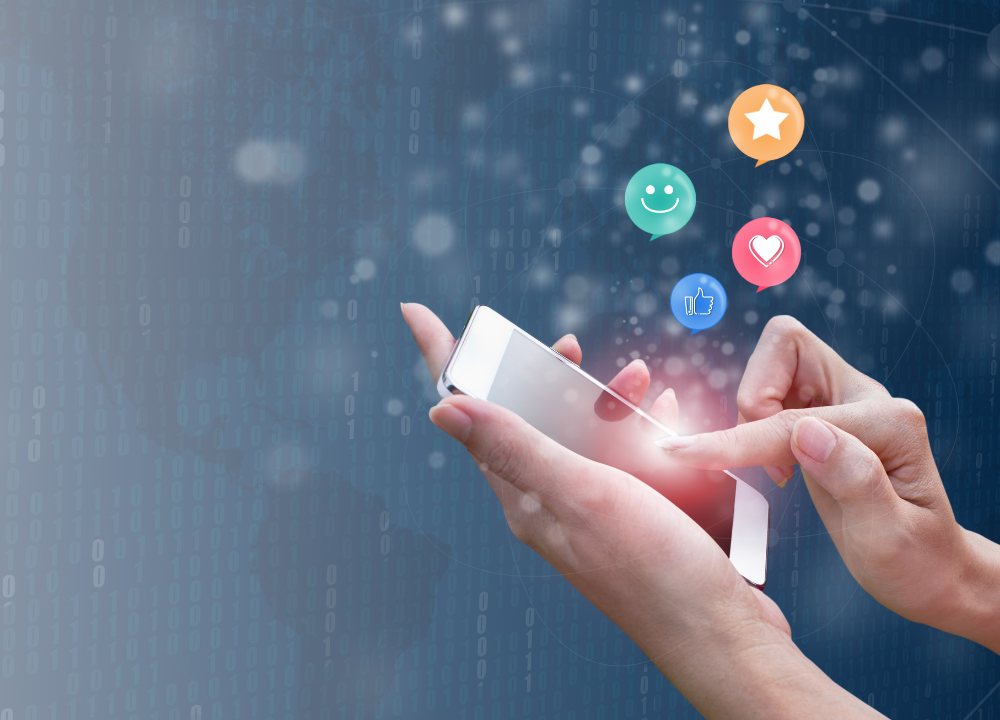 The needs, conditions, and requirements of a chatbot might vary depending on business necessities, feedback received from the customers, and data collected from them. The chatbot deployed on your eCommerce store should be easily customized. Some features that can be customized are the bot's name, its accuracy levels, and the channels for deployment, to name a few.
Additionally, customizing your bot can provide a better understanding of your brand's tone and language, and help reflect your brand identity effectively. This in turn helps build customers' trust and elevate their overall experience.
Incorporation of AI Features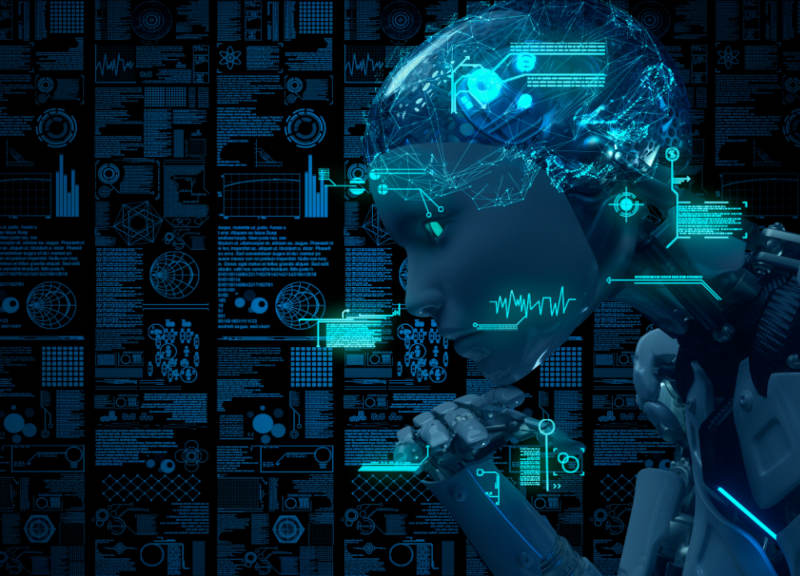 Artificial Intelligence and Machine Learning are cutting-edge technologies, which when employed can transform your chatbot from a simple rule-based bot to a multi-purpose smart chatbot.
AI chatbots incorporated with machine learning techniques can recognize the user intent and understand their queries through predictive analysis, and provide dynamic contextual answers based on past interactions to deliver the best answers customers were looking for.
Chatbots with AI features are a worthy investment. Even though they can be a little expensive and might need time and effort to set them up, they can be trained over time using customer feedback, measured performance, and data to provide a seamless customer experience without any human intervention (unsupervised learning).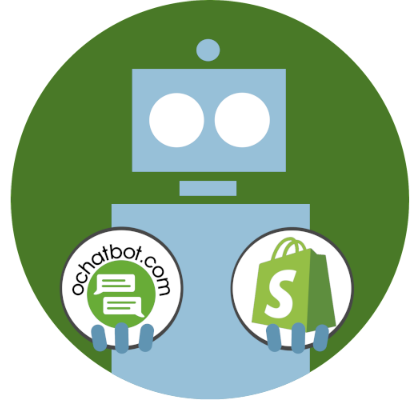 True AI to engage customers for eCommerce, business leads, and customer support.
Create happy customers while growing your business!
5% to 35% Increase in AOV*

20% to 40% Increase in Revenue*

25% to 45% Reduction in Tickets with a Customer Service Chatbot
We Guarantee Results... Or Work For Free!
*When shoppers engage with Ochatbot®
Multilingual Capabilities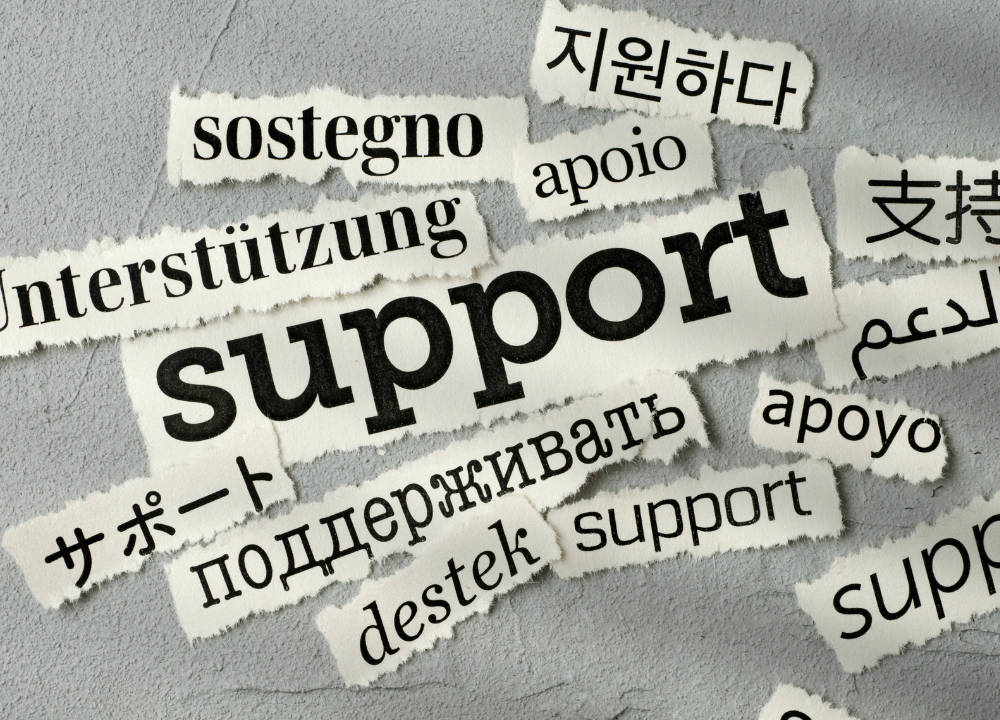 In the case of larger firms and organizations, as the customer base or employee count branches to multiple topographical locations, the customers using your products or services also diversify extensively. 
Even though people can understand and converse with a common language, the ability of a chatbot to converse in the customers' tongue enhances the satisfaction rate. Think of Siri or Alexa's options to dialogue in a user-chosen voice or accent or language. Having a chatbot that can provide an option to change the medium of language, understand the user's questions, and provide an answer in their dialect, tone, or language can have a positive impact on brand image and credibility, and enhance trust and loyalty, which in turn leads to stronger customer relationships and more satisfied customers. 
Ability to Handle Unexpected Questions 
Chatbot features have become much more advanced with the addition of AI, and now more than 91% of conversations are being handled by bots from start to finish. However, there might be some instances where the user might propose a question out of context, something that the chatbot couldn't comprehend.
In such cases, your chatbots should be able to politely handle the situation without infuriating the customer. This can be done in three ways:
The chatbot can either ask the user to repeat the questions differently so that the chatbot might have a better understanding of what the user is looking for.

They can either provide a credible fallback response by acknowledging their failure, being friendly, outlining their capabilities, and showing a way out by providing the user with additional resources to get their questions answered or by connecting them to live support.

They can either provide an option to the user to connect with live support at the beginning of the conversation or when confronted with a question out of the blue. In case live chat is not currently available, the chatbot must be able to create a support ticket and assign it to the support personnel for the user to get clarification at the earliest possible time.
All these factors help enhance user satisfaction and prevent the user from leaving with a negative experience. 
Ability to Integrate 
Even though a chatbot incorporated into your website provides a great addition, certain third-party applications can provide greater benefits to your customer service and support strategy. 
AI chatbots which can integrate with multiple applications like Slack, Zapier, or Salesforce can extract the necessary information, consolidate it, and provide reports leading to better support and experience. Chatbots integrated with your systems can simplify and streamline workflows. Additionally, certain integrations are available for your chatbot that enhance its performance. 
Sentimental Analysis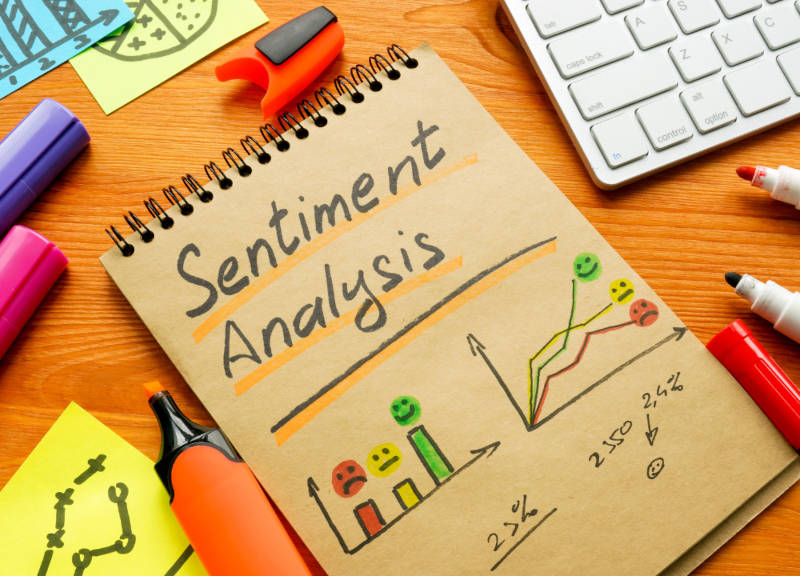 This is one of the advanced and crucial features of AI chatbots. As humans, we associate with a lot of emotions that can be related to the product, service, or experience. 
Sentimental analysis paves the way for chatbots to identify the user's underlying emotions and intent through verbal cues and tone from associated text, queries, and messages. They can measure the intensity of these emotions and then analyze the reason for such feelings and address them. Predominantly, AI chatbots classify emotions into positive, neutral, and negative sentiments. 
This aspect of sentiment analysis helps improve customer satisfaction, converts visitors into customers, and provides a sense of assurance that their expectations are being met.
Read More: 10 Unbelievable Results – Customer Sentiment Analysis
Security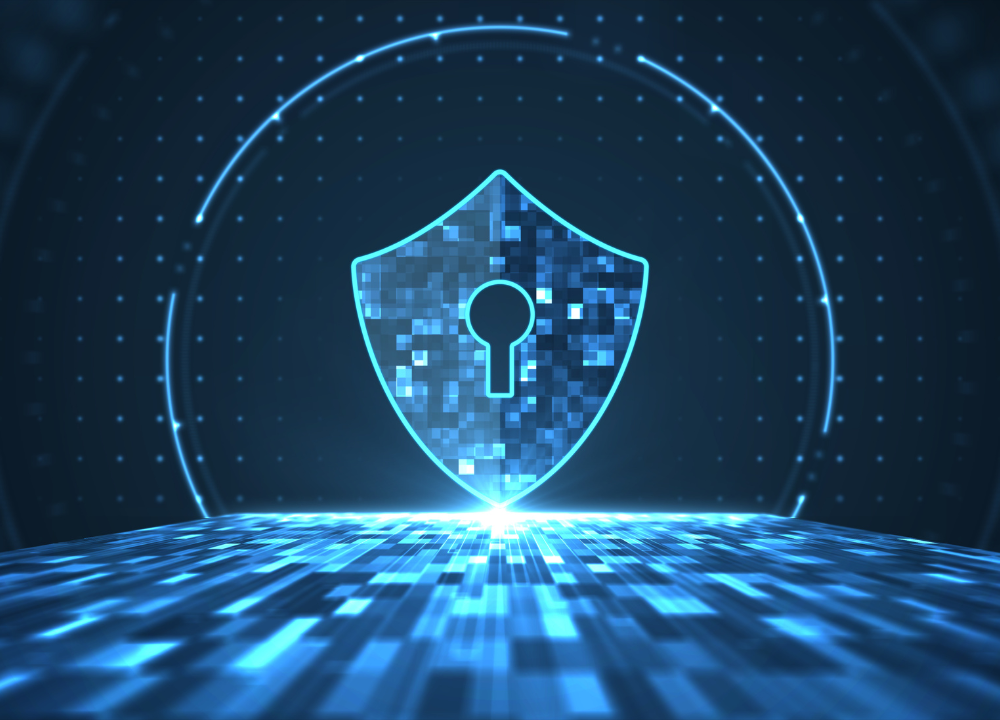 Generally, an eCommerce store is associated with a multitude of data that helps businesses make better decisions and devise strategies. This data can become a sense of concern for customers.
The chatbot platform should provide transparent policies regarding the data collected, the purposes they would be used for, and additionally, the choice to opt out of collecting data.
As for chatbots that might deal with sensitive or personal information, they should be equipped with certain security measures such as end-to-end encryption, authentication, and authorization measures to prevent any data breach and render a sense of safety. 
Leverage Analytics and Insights from the User
Data and insights from users are crucial tools when devising strategies and making data-driven decisions, and they become increasingly important by the day.
The chatbot you choose must be able to gather valuable insights from the users either using surveys, polls, feedback, fillable forms, or increasingly, via conversations. This can in turn be consolidated to track the performance of the chatbot and customize both the chatbot or business strategies to satisfy the user.
An ideal AI chatbot should be able to track the number of users, conversations completed, bounce rate, retention, and conversion rate. Additionally, AI chatbots can leverage this data and use predictive analysis to recommend products and aid in support services based on user preferences from previous interactions. This ability of a chatbot can greatly assist in upselling or cross-selling a product or service.
Lead Generation
Choosing an AI chatbot that has a good lead generation feature will help you build a solid customer base and land new customers more efficiently. 
By analyzing user data and asking relevant questions to potential customers, chatbots can understand the intent of the customer, and the stage of the funnel they'd fall in to weed out unqualified leads. With this data, AI chatbots can perform targeted campaigns, provide personalized suggestions and show discounts and offers that help leads become potential customers. 
Order status and Tracking
An eCommerce store usually deals with incoming and outgoing goods and their logistics. As customers, it can often be frustrating to have to wonder about the status of goods after ordering them and while waiting for their arrival. 
Choosing a chatbot that can track orders and provide real-time updates can prove to be advantageous over other competitors. 
Pre-buying, AI chatbots can notify the user about the availability of goods and whether they are in stock or out of stock, and in advanced cases, even prompt the user when the desired product will be back in stock.
Post-buying, chatbots can help the user in tracking the status of the order: whether the order is placed, when it will be shipped, along with its live location, and when it will be delivered. This greatly helps reduce the number of support queries, easing the load on customer support for the business and leaving the customer more happy and excited. 
Cart Recovery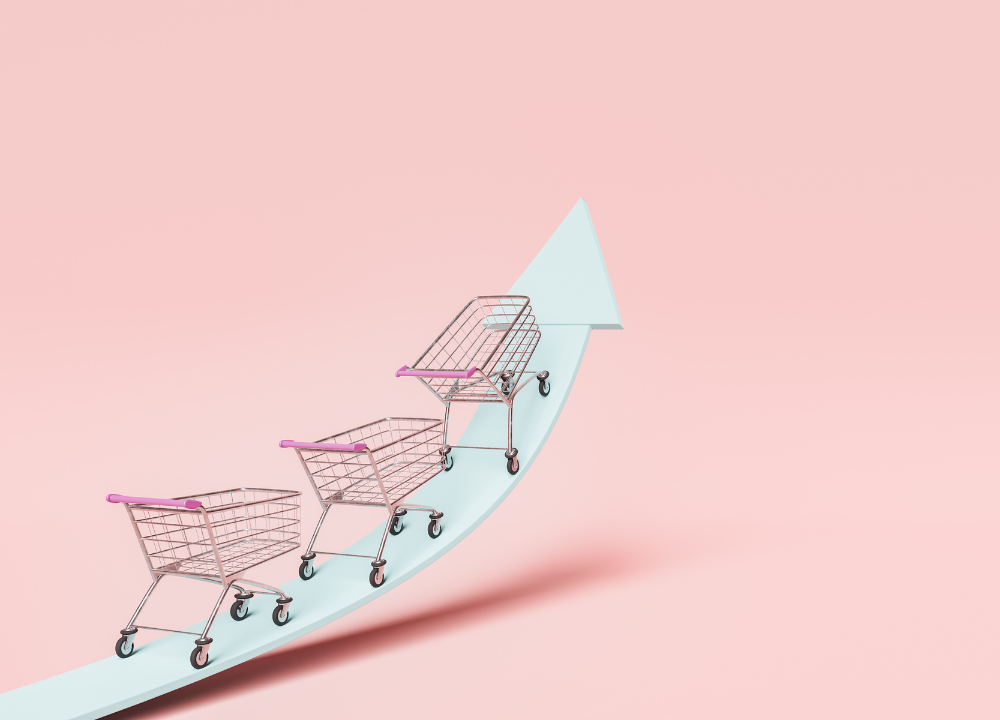 Conversions play a crucial role in determining the success of an eCommerce store, and cart abandonment is a common challenge for eCommerce businesses, as about 70% of online shoppers abandon their cart.
A chatbot with a good cart recovery feature can lessen the number of abandoned carts before the customer checks out. They do this by prompting the user with text messages before cart abandonment to create a sense of curiosity, showing personalized recommendations based on the customer's viewing and purchase history that resonates with the customers, and crafting offers, coupons, and discounts for the customer. 
In addition to this, AI chatbots can assist in service and support relating to technical issues, product availability, and payment to provide the user with a seamless buying experience which in turn increases conversions. 
Recent Posts:
Types of Chatbots: Choose the One Suitable for Your eCommerce Store
AI in Logistics: 13 Benefits and Uses of Utilizing AI Chatbots
How to Design an Ideal Chatbot UX for Your Business? 10 Best Practices
How to Maximize Your AI Chatbot ROI? 7 Tips and Strategies
Why Use an Enterprise AI Chatbot Solution for eCommerce: 6 Benefits
Frequently Asked Questions
How does a chatbot handle complex queries and conversations?
AI chatbots use machine learning techniques like NLP and NLU to understand the intent and then provide suitable solutions. In addition to answering frequently asked questions, they are highly adaptable and can be trained over time to handle complex queries. In case the chatbot can't handle such queries, it can always turn back to human intervention.
What are some best practices when designing a chatbot?
When designing a chatbot it is necessary to understand the audience, define your goals and purpose, create a streamlined process flow, and test and iterate your chatbot based on customer feedback and business requirements.
Are chatbots secure with sensitive data and information?
Chatbots handle a variety of sensitive information and the risk of a data breach is always a factor to consider. By employing methods of encryption and authorization, the risks associated with a data breach can be mitigated. On the other hand, chatbot platforms also provide transparent information on policies regarding the collection and usage of data.
Closing Thoughts
Deploying chatbots to your eCommerce store provides a plethora of benefits that help you meet customer expectations, enhance their experience and deliver a wholesome shopping experience. They also contribute to building a better rapport with the customers and staying ahead of the competition. 
Choosing the AI chatbot with the right features can be a daunting task, but can also be a one-time rewarding investment setup for your eCommerce business. When choosing and designing a chatbot making sure the above-mentioned features are present can make a visible difference to your eCommerce strategy and your overall business.

Latest posts by Greg Ahern
(see all)