In today's online world, chatbots are everywhere and the benefits they offer are now many and varied. In addition to being used for customer service, chatbots are used in various domains such as healthcare, banking, finance, education, and recruitment to name a few. In the field of marketing too, AI chatbots have been used to deliver amazing results. 
In this article, let us see more about the role of AI chatbots in marketing, the benefits they offer, and how to make the best use of them.
What is Chatbot Marketing and How are Chatbots Used in Marketing?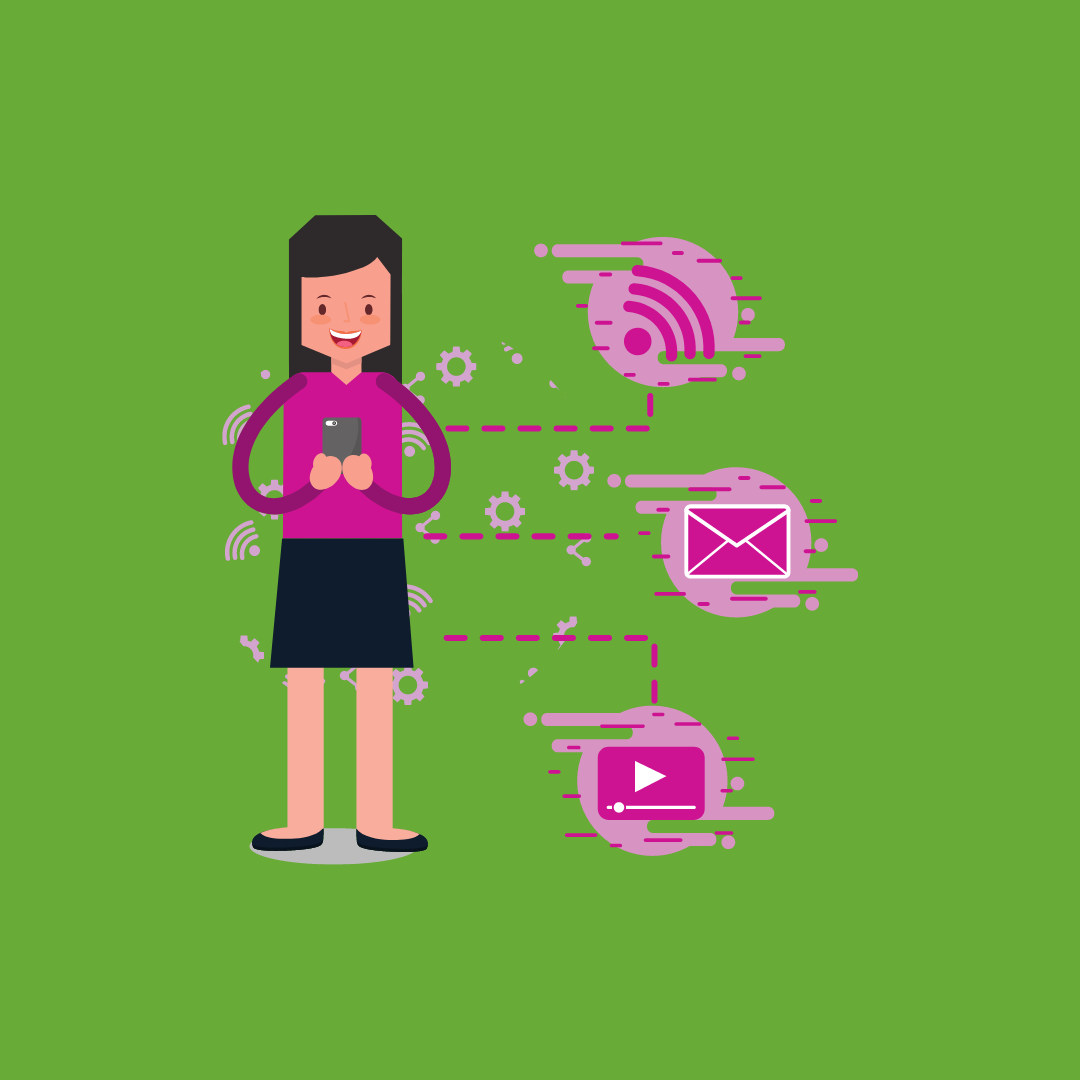 Generally, when we hear the word "chatbot", we automatically associate it with a computer program that is used to engage customers, help solve customer service issues and facilitate the customer journey by responding to questions. It is often a common misconception that chatbots can only be used for customer engagement. However, the role of Artificial Intelligence chatbots in marketing has caused a pivotal change in the way that chatbots influence the industry.
Early chatbots were programmed with pre-set scenarios and provided an answer to a customer's query when prompted, but were restricted to essentially a set of predetermined questions and answers. 
With the development of technology, advanced bots integrated with artificial intelligence can perform a variety of tasks, including the accurate simulation of conversation with the user. 
Chatbot marketing is the concept of using chatbots to help the companies that deploy them to promote sales, generate traffic, and ensure quality customer service even in the absence of a human-to-human interface. Chatbots that aid in these activities are called marketing chatbots.
Marketing chatbots are similar to customer service chatbots, but they predominantly focus on lead generation and product promotion, in addition to delivering a positive user experience. These chatbots can also guide website visitors through the sales funnel, ultimately converting them into customers. Chatbots can be used in specific places to automate repetitive tasks and grab marketing-qualified leads at any hour without the need for a marketing team. This helps the companies that deploy them devise their marketing strategy effectively while using fewer resources (cost, time, employees) than in a traditional marketing scenario.
The tasks that marketing chatbots can perform range from promotion to signing up for a newsletter, prompting an unsigned user to sign in, and increasing the chance of your client buying certain products. All these actions will help boost customer engagement and increase brand visibility.
Benefits of Using AI Chatbots for Marketing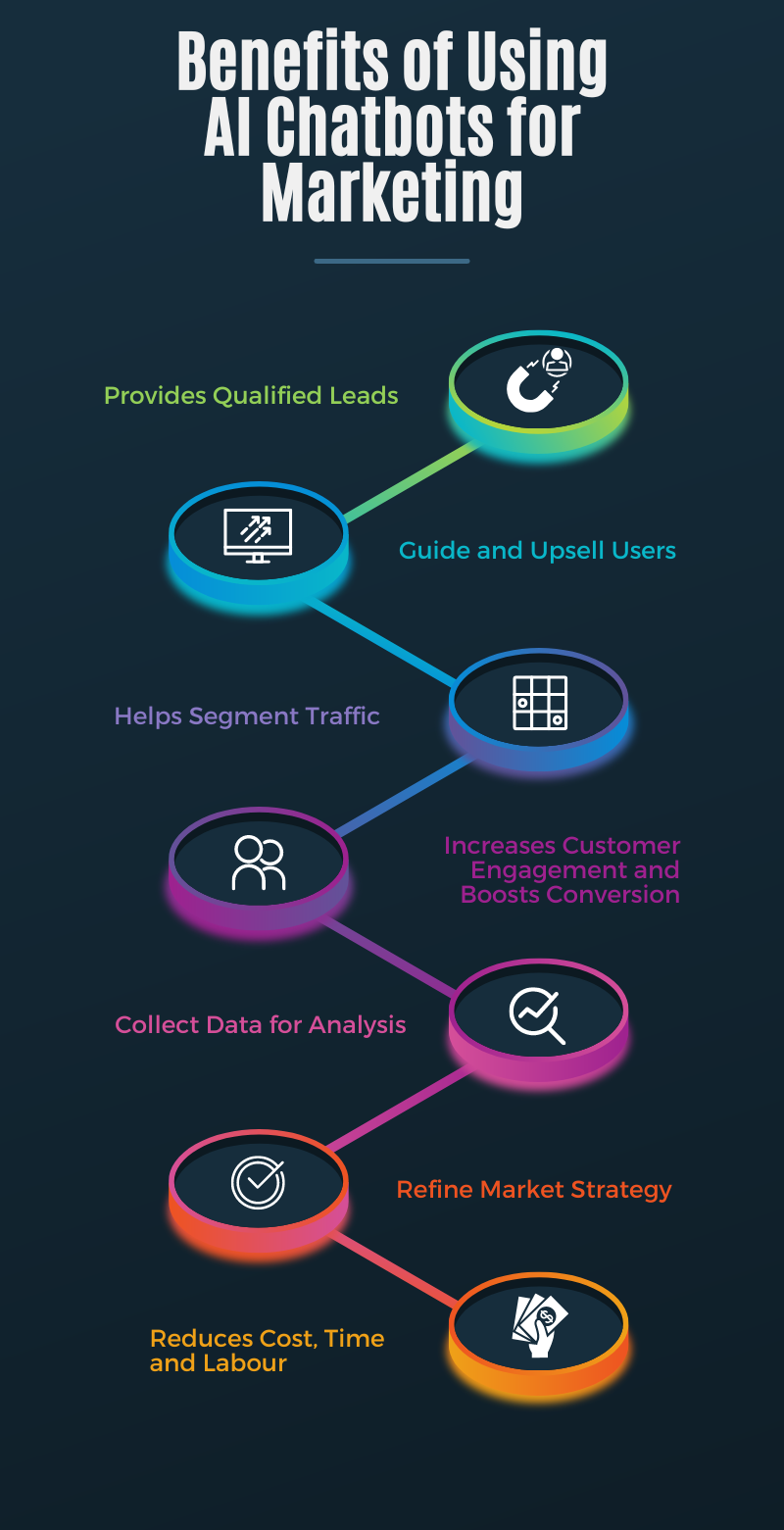 There are a few particular reasons why we ought to use AI chatbots for marketing.
Provides Qualified Leads
Marketing chatbots can be used to generate qualified leads by showing simple prompts to the viewer, helping transition them to potential customers. By delivering appropriate marketing messages to your viewers, these bots can be customized to ask questions and collect details from them. Knowing more about the user can help you devise your marketing process to pique the user's interest and evolve warm leads into quality leads. Also, the AI chatbots can auto-qualify leads based on your inputs, all without the need for a sales team.
Guide and Upsell Users
In addition to acquiring more leads, marketing chatbots can also help guide and upsell your products to potential customers. For example, if your product or service has a varied price range depending on the features you offer, the chatbot can understand and stipulate a better plan depending on the data collected from the user. 
Helps Segment Traffic
Segmenting traffic is an important feature that a marketing chatbot offers. The chatbot segments the incoming traffic, diversifies the audience, and guides them depending on their intent; knowing what page to show to the right customer. For example, in the case of a user spending more time on the pricing page, then the bot understands that user's intent and shows the appropriate available offers to that user. If the viewer seems confused about a product, the chatbot guides them to the description or learn-more page.
Increases Customer Engagement and Boosts Conversion
Most successful conversions happen because of good customer communication. Therefore, keeping the customer engaged has a direct relationship to increased conversions and ultimately a better brand image. Marketing chatbots are able to provide split-second replies and automate time-consuming tasks, resulting in a better customer experience. The chatbot can also be integrated with some messaging apps like WhatsApp or Facebook Messenger which provide the user with an easily usable interface to ask questions.
Collects Data for Analysis
Understanding user preferences and intent can help your chatbot deliver a better-personalized experience to the user. These insights can be gathered from the user by asking questions, polls, or by studying the user's activity and history. Furthermore, marketing chatbots can be prompted to ask for surveys in creative ways.
All this data can help the company to formulate the marketing strategy effectively and achieve tangible results.
Refinement of Market Strategy
The data collected by marketing chatbots through the entire process helps the company understand the customer's intent and bridges the gap between what they expect and what they receive. These insights in turn will help the company curate and refine marketing strategies to maximize user interaction, drive traffic, and increase lead generation.
Reduces Cost, Time, and Labor
Chatbots greatly help in cutting the cost of marketing by accomplishing tasks that were only previously possible by manual labor. In addition to cutting costs, chatbots also reduce the risk of manual errors, making them an effective investment. With chatbots deployed for automated simpler tasks, manual labor can focus more on complex tasks which require priority and attention.
Additionally, conversational marketing chatbots are available all around the clock to engage customers, gather insights and promote your product, making chatbots a cost-effective addition to your digital marketing strategy.
In addition to providing all the above-mentioned benefits, marketing chatbots can be deployed for any type of business, provide support by routing to the support or sales team, schedule meetings, and track inventory and shipment status which results in better customer satisfaction.
Related: 10 Advantages of Chatbots for Your E-Commerce Business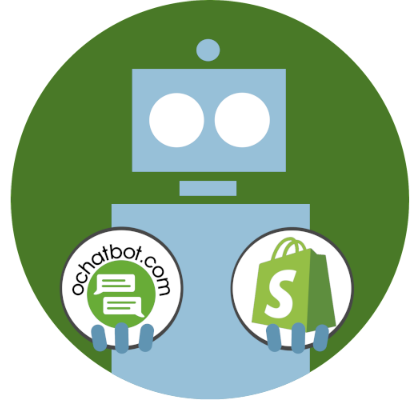 True AI to engage customers for eCommerce, business leads, and customer support.
Create happy customers while growing your business!
5% to 35% Increase in AOV*

20% to 40% Increase in Revenue*

25% to 45% Reduction in Tickets with a Customer Service Chatbot
We Guarantee Results... Or Work For Free!
*When shoppers engage with Ochatbot®
How to Make the Best Use of AI Chatbots in Marketing?
With all the benefits and advantages of marketing chatbots, there are some things you can do to make the best out of your marketing metrics and some things which might have an adverse effect on your marketing strategy.
Do's
Have Clear Objectives
When it comes to any marketing strategy, knowing your objectives and planning accordingly is a sure way to see results. The same applies when deploying a chatbot. These objectives can be increased lead generation or increased engagement. 
Trigger your chatbot in the right places
When deploying a chatbot, first identify the places where you want the chatbot to appear, along with any fitting messages and/or prompts. For example, chatbots on the landing page will have a different message compared to the ones on the pricing page. 
Using chatbots in real-time, we can divert the user acquired from any ad campaign onto our landing page. And, with the help of chatbots on our landing page, your website visitor can be converted into a potential customer, delivering improved results in various metrics. 
Keep testing and refining
Chatbots are available all the time, so they keep acquiring data. As the preferences of customers change, the requirements of chatbots should also be updated. In most cases, once a chatbot is deployed, the company completely forgets to have a look back at their chatbot. Testing the chatbot, refining it, and tuning it to aid your marketing strategy will help your chatbot stay up-to-date with trends, which leads to better customer satisfaction.
Collect FAQs of your Niche
AI chatbots can often understand user intent and provide relatable answers based on this. Analyzing and keeping track of the common questions asked by users will help curate accurate solutions to help your chatbot provide split-second answers. Once the user is engaged, the chatbot can then guide and divert them to other areas of your site.
Don'ts
Don't Rely on Chatbots Alone
No matter how much AI chatbots ease human efforts and engage customers, they cannot replace humans. Chatbots can be made to answer common questions, but specific or complex questions and complaints require human intervention.
Do not overuse the chatbot
Timely prompts from the chatbots can make one-time viewers into potential customers. But, overuse of them can have the opposite effect. Prolonged notifications from chatbots and pop-ups everywhere make your page look spammy and render a negative experience for the user. 
Related: How can eCommerce Chatbots Improve Customer Service?
Frequently Asked Questions
Why is chatbot marketing important?
AI chatbots help in marketing your product by gathering insights from the user, segmenting the audience, generating qualified leads, and upselling products to users. This in turn helps improve the customer experience and increase sales.
What are the benefits of AI marketing chatbots?
Providing qualified leads, upselling to users, segmenting traffic, increasing customer engagement, collecting data for analysis, and reducing the overall cost of your marketing are some of the benefits that AI marketing chatbots offer.
How to make the most of AI marketing chatbots?
Establishing clear objectives, triggering the chatbot in the appropriate places, and testing and refining them all help make the most of your marketing efforts.
Wrapping Up
There are a variety of ways to leverage chatbots and one fine way is to use them for your marketing purposes. From helping you qualify leads, segment traffic, and refine your market strategy based on the acquired insights, marketing chatbots can aid your business in a very effective way. With the help of chatbots in marketing, you can maximize your profit and visibility metrics. 

Latest posts by Greg Ahern
(see all)