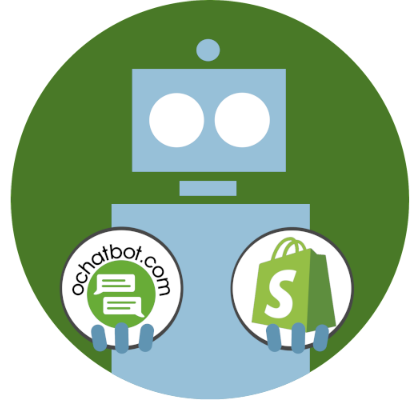 Although Shopify is known for its simple setup, hiring a Shopify Ad Agency for Shopify development is common.  And you want to pick one of the best Shopify agents.  The beauty of Shopify is the ability to add third party tools like Ochatbot's Shopify chatbot to increase sales.
Navigating the world of Shopify can be overwhelming and confusing at times but thankfully for Shopify store owners there is plenty of help available. We talked to some of the best Shopify agents that handle Shopify projects and they gave us some advice and recommendations. These agencies range from those with numbers of clients in the single digits to those with hundreds of clients and average monthly revenues from the thousands to the millions. While all of these agencies work with Shopify, some are more focused on the Shopify platform and Shopify clients. 
Shopify versus the Rest
When asked what separates Shopify from other eCommerce platforms such as WooCommerce or BigCommerce, almost all Shopify developers cited ease of use. They loved how easy it is to set up for their clients then, with a smooth transition, hand it over and allow their clients to perform simple updates for new seasonal promotions or discontinued products. Also, Shopfiy's flexibility is another aspect that helps make it one of the best eCommerce platforms. There are tons of third party integrations to help keep stores easily managed and organized. Shopfiy is a great turnkey solution that is not just a website but focuses more on their clients' eCommerce growth.
Shopify Agents Recommend Application Reform
While there are loads of applications available that support Shopify, our experts recommend a more tactful approach. They recommend trying to keep the number of applications, actively managed at least once a week, to somewhere around 10 or less. Once you go above a number you struggle to manage, they can become unwieldy and even counterproductive. The best place to start would be with apps that manage your email marketing campaigns (such as MailChimp or Drip) and user engagement tools once customers are on your site (such as discount code popups or wheel spins). Once these are mastered then more advanced applications can slowly be added.
Chatty Kathys
One of the bigger trends recently has been direct communication to customers via SMS, live chat, and AI chatbots. They pose as the best way to engage with customers before purchasing, during the checkout process, and customer support after the sale. Most of our participants have worked with live chat in the past and recommend store owners utilize them if they have the manpower to actively monitor their account. For those store owners who don't have the time or staff to monitor a live chat service, Shopify AI chatbots built as true eCommerce chatbots are the perfect fit. They help answer customer's questions immediately which pushes them closer to a sale quicker with more confidence in their purchase all while doing it 24/7.
Thank you so much to all of our Shopify agency participants! We have included their contact information along with a quick boilerplate description of each agency.
Our List of the Best Shopify Agents
301 Consulting | Minneapolis, MN
301 Madison Consulting is a digital marketing agency that specializes in SEO and website development, including Shopify and WordPress. 301 Madison Consulting has certified Shopify experts on the team, including experience working with dozens of Shopify websites. 
[email protected] | (612) 568-2470 | https://301consulting.com
Akers Digital | Salt Lake City, UT
Akers Digital is a digital marketing agency for outdoor industry brands focusing on Shopify, digital advertising, SEO, and email marketing. Since its inception in 2014, Akers Digital has worked with industry leaders including Yakima Racks, Alta Ski Area, Sherpa Adventure Gear, and NOLS as well as various startups in the outdoor space.
[email protected] | (315) 854-0643 | https://akersdigital.com/
Ben Zettler | Hackensack, NJ
Ben Zettler is an ecommerce, digital marketing and social media consultant who is a certified Shopify Expert and Facebook Marketing Partner and has worked with over 100 brands, athletes, and public figures on optimizing their eCommerce and digital marketing strategies. Among other startup and enterprise-level companies, his list of clients includes Bleacher Report, NFL All-Pro cornerback Jalen Ramsey, Hollywood makeup stylist Fiona Stiles, and renowned custom sneaker artist Kickasso.
[email protected] | (201) 362-6715 | https://benzettler.com/
Cantilever | New York, NY
They work with senior managers who feel under pressure because they spend a lot of time and money on websites, but they aren't getting the results they need. That's because their sites aren't designed with the user in mind. They aren't the kind of places someone would want to come and stay.
Cantilever is more than a technology company – they're a hospitality company. They believe that websites are spaces that users enter, not billboards they see from a distance.
cc Studios | Los Angeles, CA
cc Studios is a boutique, full-service design and development studio with over 20 collective years in design, photography, packaging, advertising, content management, and more. They specialize in startup ventures – find out more at www.cc101studios.com.
[email protected] | (323) 366.0128 | www.cc101studios.com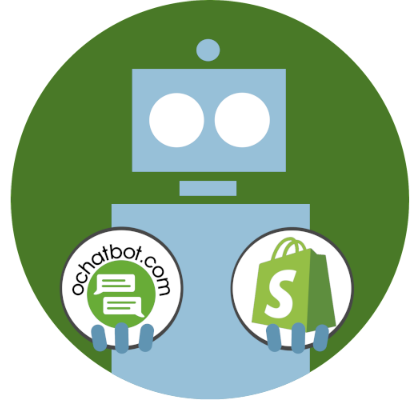 True AI to engage customers for eCommerce, business leads, and customer support.
Create happy customers while growing your business!
5% to 35% Increase in AOV*

20% to 40% Increase in Revenue*

25% to 45% Reduction in Tickets with a Customer Service Chatbot
We Guarantee Results... Or Work For Free!
*When shoppers engage with Ochatbot®
Codal | Chicago, IL
Codal is a UX design and development agency that specializes in eCommerce solutions. Based in the heart of Chicago and partnered with Shopify Plus, we have a knack for bringing out the best in every brand that we work with. Using data-driven design methods, we optimize online stores to promote conversion and curb bounce. Our clientele has ranged from small businesses to the Fortune 100, but our philosophy has always remained the same: to empower brand visibility and deliver the most elegant eCommerce solutions possible.
[email protected] | https://codal.com/technologies/shopify-plus/
HyQuality | New York, NY
Founded in 1997, HyQuality is an award-winning web agency located in Midtown Manhattan, NY, providing a full range of website design, eCommerce, branding, and marketing solutions for clients of all sizes. They specialize in Shopify, Magento, and WordPress. They are a multi-disciplinary team of creators who wake up in the morning because they love what they do, and they want to see their clients and their businesses grow and succeed.
[email protected] | (212) 671-2966 | https://hyquality.com/
Elevation Firm | Austin, TX
Elevation Firm is a full service digital transformation consulting agency that will grow your revenues by 10 times through marketing, engineering, and creative solutions.
[email protected] | (888) 501-0776 | https://elevationfirm.com/
Orange Cattle | Dallas/Fort Worth TX
Orange Cattle is a full-service marketing and web-design agency. They thrive at developing creative websites, brands, and applications that stand out and convert more.
One thing you should know is that they absolutely love working with small businesses and their owners. The jobs they've loved the most in their career have been either working in, or working with, small businesses.
[email protected] | (469) 837-9503 | https://www.orangecattle.com/
Pattern | Berkeley, CA
Pattern is a digital design & ecommerce agency that helps brands succeed in the experience economy. We craft strategies and design experiences that help brands find their place at the intersection of culture, community & commerce. From digitally native direct to consumer startups to industry leaders, we strive to create brands, experiences and digital products that resonate with real people.
[email protected] | https://www.shopify.com/plus/partners/pattern
https://thisispattern.com/
RBD Digital Marketing | Plainview, NY
After seeing a need for more innovative digital solutions, their founders opened RBD, a Long Island, NY, based digital marketing agency offering top of the line website design and development, search engine optimization, social media marketing, Google Ads management, and more!
[email protected] | (516) 200-4637 | https://rbddigital.com/

Latest posts by Greg Ahern
(see all)