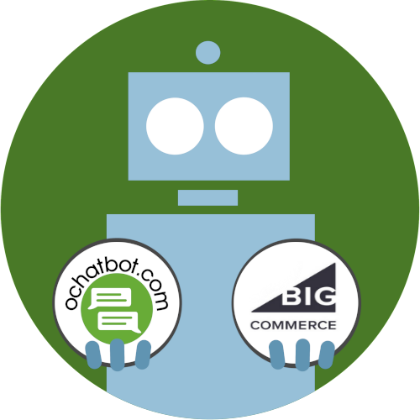 It's commonplace for businesses to hire an agency to handle their eCommerce and this is no different on the BigCommerce marketplace. Navigating which agency to choose, though, poses a challenge depending on each business's situation. Here we will help by taking a look at each agency listed as a Certified BigCommerce Partner or higher to aid in the decision making process for any business.
If you are a BigCommerce Agency or a BigCommerce Development Consulting Company and would like to be added to our reviews please Contact Us.
BigCommerce Agencies and Developers
DCKAP | "Geo-Neutral" | Full Services Agency
DCKAP has been working on the BigCommerce platform and has been an active participant in the BigCommerce community over the last two years and are currently working with about a dozen BigCommerce clients. They offer solutions across many verticals but often see the need for their solutions with online retailers, manufacturers and distributors which focus on building profitable online storefronts for B2B and B2C brands.
DCKAP has been, "greatly impressed with the entire BigCommerce team and their amazing support as a platform technology and our partner. The BigCommerce platform holds many great advantages for our clients and we continue to recommend them in many areas of business." They have worked with BigCommerce live chats many times in the past and view it as a quick and thorough support channel readily available. While they always recommend based on a client's needs, they do love working with their various partners such as dotdigital Engagement Cloud, Shipstation, and Avalara AvaTax. More from them:
"DCKAP is one of the world's foremost digital commerce specialists – building, enhancing, and managing enterprise eCommerce storefronts and helping businesses of all nature to transform their online presence, improve their overall performance, and increase their competitive positioning. We power digital commerce for innovative brands, manufacturers and distributors across the globe with a suite of leading products and extensions, allowing businesses of every nature to unleash their full potential.
DCKAP specializes in delivering high performance digital commerce solutions that drive revenue for online stores. We have a qualified team of BigCommerce Certified Developers and solution specialists, with extensive hands-on B2B & B2C expertise. With our diverse group of analysts, consultants, designers, architects and developers, DCKAP helps merchants all around the world develop and streamline their online business."
[email protected] | https://www.dckap.com/get-in-touch.htm | https://www.dckap.com/
Eastmont Digital | Atlanta, GA | Full Services Agency
Over the past 3 years, Eastmont Digital has completed 8 major BigCommerce projects for clients of a variety of sizes. While they are open to any vertical to help expand their repertoire, Eastmont has found somewhat of a home in the apparel vertical helping clients in the retail space grow their eCommerce presence.
When asked what makes BigCommerce stand out from the rest, they replied simply: "their Partnership Program. They are focused on helping their partners succeed in any way they can." They do deploy a live chat service on their site, as well as a few client sites, that has proven beneficial and do look forward to capturing more live chatters in the future. Eastmont reminds us there are a lot of fancy bells and whistles out now but most clients should stick to the classics as a foundation; such as an email marketing service like Mailchimp (and recently really liking Klevu for on-site searching with great results).
[email protected] | (404) 937 – 6554 | https://eastmontdigital.com/
efelle creative | Seattle, WA | Full Services Agency
effelle creative has grown over the past 4 years in the BigCommerce space to where they now serve over 40 clients. They thoroughly enjoy working in both the B2B and B2C verticals while keeping themselves up to date with a wide range of others as well. According to effelle creative, BigCommerce really sets itself apart from the other eCommerce platforms with, "it's flexibility and scalability; we know that BigCommerce will be able to handle any project on any scale we will throw at it and not be super complex."
They have some past experience with BigCommerce live chat services for a few clients to moderate success but continue to keep their eyes on what live chat and chatbots develop into the near future. When recommending tools or apps to their clients, they have become big fans of Rebillia as a great subscription service and Destini for product recommendation/availability. Some more from them below:
"efelle has been in the digital marketing space for over 15 years, and uses that experience to help their clients reach their goals. Whether it be a small site update, a full website redesign, or a complete digital marketing strategy, they combine our award-winning design, user experience, development & marketing skills to your passion for your business, providing an unbeatable strategy."
[email protected] | 206.384.4909 | efelle.com
iMedia Inc. | Boonton, NJ | Full Services Agency
iMedia has been a dedicated BigCommerce partner for over 3 years helping over a dozen BigCommerce clients in the process. They are equally strong in managing both the creative and technical demands of large organizations and excel in tackling enterprise level technology challenges in almost any vertical. iMedia loves the flexibility of BigCommerce for an incredibly quick go-to-market time as well as the platform's robust enterprise grade API and strong company direction.
They think BigCommerce sets itself apart from the rest by "allowing us to create a fully customized, responsive store that speaks to customers and showcases products for 1/4th the price of Magento. It's a true SaaS platform, delivering unlimited scalability, automatic upgrades, and guaranteed PCI compliance." BigCommerce chatbots are not their focus but they have implemented different forms of chatbots in the past. A favorite tool of theirs is actually one they created to overcome the lack of ability to synchronize content from staging to production in BigCommerce environments called StoreReflect which adds a lot of value to sophisticated merchants.
[email protected] | 973.539.5255 | https://www.imediainc.com/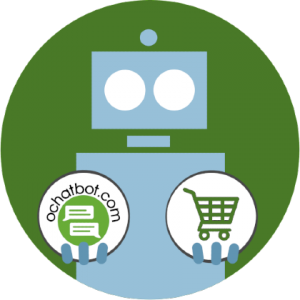 True AI to engage customers for eCommerce, business leads, and customer support.
5% to 35% Increase in AOV*

20% to 40% Increase in Revenue*

25% to 45% Reduction in Tickets with a Customer Service Chatbot
We Guarantee Results... Or Work For Free!
*When shoppers engage with Ochatbot®
JOMA Tech | Dallas, TX | Full Services Agency
JOMA Tech has been working on the BigCommerce platform for the past 4 years and currently works with over 30 BigCommerce clients. They specialize in the First-Responder, Fashion, CBD, and Electronics verticals. JOMA Tech created a platform called Meteorite which is an innovative technology stack built specifically for Headless Commerce. "Headless" is a term for architecture that enables the CMS to store, manage, and deliver content without being constrained by a front-end delivery layer.
They really like that BigCommerce is, "an 'API-first' eCommerce platform that enables us to quickly create custom websites tailored to our clients needs using our proprietary API + CMS, Meteorite." They have only basic experience with BigCommerce chatbots and recommend Meteorite to all their clients.
Kensium | Chicago, IL | Full Services Agency
Kensium is a 300-person team of tech nerds that eat, sleep, and breathe commerce every day. Our websites have all the advanced ecommerce features, next-level site performance, and streamlined business processes you need — with none of the headaches and costs of managing an on-premise solution.
Partnering with Kensium means you'll have access to over a decade of experience and expertise in eCommerce solutions ranging from design to development to support of both front-end and back-end ERP systems.
[email protected] |877-536-7486 | https://www.kensiumsolutions.com/
oBundle | Beaverton, OR | Full Services Agency
Since leaving BigCommerce in April 2014 and founding oBundle, Andrew Riggins and his team have served over 500 BigCommerce clients and have more than 15 years of collective experience. oBundle works in all verticals but they particularly enjoy working in the burgeoning B2B eCommerce market by helping wholesale companies move their operations online. Andrew really likes the rate at which BigCommerce adds new tools to their platform and adapts to changes in the market; he says, "with technology always evolving, you have to be at the forefront of providing new tools to your merchants, to help them sell more and be more successful".
A BigCommerce AI chatbot or live chat project has not come across their desk yet but they look forward to one in the future. As for their favorite app or tool on BigCommerce, they recommend Bolt Checkout to most of their clients as a fraud prevention tool with a lightbox and super fast checkout. A little more from them:
"We're a team founded by former-Bigcommerce support engineers with a passion for entrepreneurship & web development. Our specializations include custom front-end functionality and design, API application development, and data upload. A sample of our clients includes Harvard Kennedy School, Carrington Farms, and Discount Electronics.
An additional specialization is our ability to work in tandem with other development agencies, including Bigcommerce partners, on ecommerce projects. Our expert level of Bigcommerce system knowledge often complements existing design or development teams. With our white-label services, clients never know oBundle may be coming in for the assist. We love working with businesses who are serious about taking their success to the next level. Work with us, let's beat your competitors together."
Andrew Riggins | [email protected] | (844) 628-6353 x702 | https://obundle.com/
Redline Minds | Austin, TX | Full Services Agency
Redline Minds is the agency formed by people who hated every marketing agency they ever worked with. Their team is an "OG" BigCommerce developer with more than 10 years of experience on the platform. They work in all verticals building stores and full ecommerce technology stacks for businesses of all sizes and complexities.
After nearly twenty years of ecommerce experience including nearly every major, and a few lesser shopping cart platforms, the team at Redline Minds believes BigCommerce offers the best feature set and value on the market today. It is easy for the rookie to set up and use, yet can be customized and features can be added to meet almost any need a business requires from their online store. Redline's leadership has been able to establish a close relationship with many key members of the BigCommerce team and are excited by the constantly evolving feature set and performance improvements they are making. Some more from them:
"As a firm, we have specifically chosen to focus our marketing efforts on the creation of an exceptional shopper experience. It is our belief that providing instant answers via chat bots, and the option to offer live chat are key factors for providing the customer support that leads to higher sales and gives shoppers a reason to shop off Amazon.
We're also soon expanding to offer Voice chat via Voiceable which marks a huge improvement for mobile shopping by offering an AI powered chat bot experience, free of typing. Woohoo! No more fat fingering.
Our service offering includes site design and builds, technology stack planning and implementation, full-service SEO, conversion rate optimization, content, social media, email and chat marketing."
[email protected] | 512-901-9140 | https://www.redlineminds.com/
Revenue River | Golden, CO | Full Services Agency
As BigCommerce continued to make large strides to greatly expand its B2B market, Revenue River began to take more notice. They value BigCommerce for its, "flexibility and developer-friendly atmosphere that we believe is a very well rounded solution for many of our clients." More clients from the outdoor space may have fallen in their lap due to their proximity to the Rockies but they welcome clients from any vertical.
Revenue River fully embraces the BigCommerce live chat and AI chatbot wave recently with lots of great success for a majority of their clients. They like how live chats and bots help increase engagement by communicating with customers no matter which channel they prefer. This not only helps increase sales but improves the customer experience and helps establish the company's brand. Another one of their favorite tools to recommend to clients is Unific for syncing shopping cart data with marketing automations platforms and CRMs like HubSpot. Some more from them:
"Revenue River is a cutting edge digital sales and marketing agency. They help companies in all industries solve complex problems and beat the competition. They feature a team of certified digital experts that helps clients grow in the online world. Hire their seasoned strategists to improve ecommerce website performance, design your sales system, execute demand generation strategies, or solve your complex system challenges. They provide the technical and creative expertise you can trust."
Michael Tucker | Director of eCommerce | 2081 Youngfield Street Golden, CO 80401
(303) 945-4341 | https://www.revenueriver.co/
Thesio | De Bilt, Netherlands | Full Services Agency
For more than 10 years, Thesio has been helping companies with software challenges, platform integrations and eCommerce solutions. When BigCommerce decided to move into the European market, Thesio was there at the start helping BigCommerce build out their EU push. Since then, Thesio works exclusively with BigCommerce for their eCommerce clients. So far they have helped more than 25 clients launch over 30 BigCommerce sites with ambition to grow further with BigCommerce. They aim to keep the top spot as the #1 agency in their local market with eyes on further international expansion.
BigCommerce is a perfect fit for them where its flexibility allows for everything to be possible. They believe BigCommerce is very unique and allows them to create any solution, be it for B2C or B2B, all on one platform. In their minds, BigCommerce meets the needs of any merchant in any stage of growth from starters to enterprises to even the top 100 players. Thesio doesn't work primarily in one niche; they tend to take on clients from all different types of industries from fashion to hardware stores. While they don't have any favorite apps to recommend to clients they typically tailor their recommendations based on the needs of the clients to find the best solutions for them.
[email protected] | 0031 88 222 3800 | thesio.eu/bigcommerce
5874 | UK | Full Service Agency
Acro Media | Canada | Full Service Agency
Americaneagle | IL/UK | Full Service Agency
Acro Media | Canada | Full Service Agency
5874 Commerce | UK | ull Services Agency
Acro Media | Canada | Full Services Agency
Americaneagle | IL | Full Services Agency
Brand Labs | MI | Development
DeeperThanBlue | UK | Full Services Agency
DigitlHaus | FL | Full Services Agency
EYStudios | GA | Full Services Agency
Groove Commerce | MD | Full Services Agency
IntuitSolutions | PA | Full Services Agency
Irish Titan | MN | Full Services Agency
Kensium | IL | Full Services Agency
LiveArea | TX | Full Services Agency
Logical Position | OR | Full Services Agency
Matter Design & Digital | Australia | Full Services Agency
Mercutio | WA | Full Services Agency
Moustache Republic | Australia | Full Services Agency
Overdose Digital | New Zealand | Full Services Agency
RANDEM Group | Australia | Full Services Agency
Redstage | NJ | Full Services Agency
Silk Software | CA | Full Services Agency
Convert Digital | Australia | Full Services Agency
Like Digital Media Ltd | UK | Full Services Agency
Space 48 | UK | Full Services Agency
1 Digital Agency | PA | Full Services Agency
Alpine Consulting, Inc. | TX | Full Services Agency
Amblique | Australia | Full Services Agency
Blue Fountain Media | NY | Development
Classy Llama | MO | Full Services Agency
Coalition SEO | CA | Development, seo
Diztinct, Inc. | NJ | Development
Inviqa | UK | Full Services Agency
Kemana Technology Pte. Ltd | Singapore | Full Services Agency
Mak Digital Design | NJ | Full Services Agency
MoJo Active, Inc. | PA | Full Services Agency
monimedia Ltd | Hong Kong | Full Services Agency
objectsource | UK | Development
Ogg Solutions Ltd | Australia | Development
Optimum7 | FL | Full Services Agency
Shero Commerce | NY | Full Services Agency
TA Digital | CA | Full Services Agency
Tipit | TX | Full Services Agency
Williams Commerce Ltd | UK | Full Services Agency
Your Store Wizards | CA | Full Services Agency
CLEARgo e-Business Consultancy Ltd | Hong Kong | Full Services Agency
Guidance | CA | Full Services Agency
18th Technology | India | Development
2x Conversion Design Ltd. | Canada | Full Services Agency
9eCommerce | India | Development
A7Designs | Australia | Development
AB Web Developmentelopers | Australia Development
Above&Beyond | Australia | Development
Absolute Web | FL | Full Services Agency
AdShark Marketing | ND | Full Services Agency
AeonTG, Inc. | CA | Development
Agency51 | UK | Full Services Agency
Always Open Commerce | FL | Full Services Agency
AndMine | Australia | Full Services Agency
Applaudo Studios | TX | Development
Arctic Leaf | CA | Development
Arizon Digital | TX | Development
ARS Advertising Group, LLC | IL | Full Services Agency
Ashford Creative, LLC | TX | Full Services Agency
Atmosol | AZ | Full Services Agency
Aureate Labs Pvt Ltd | India | Full Services Agency
Avid Brio | India | Development
Backcountry Digital | MN | Digital Marketing
Balance Internet | Australia | Full Services Agency
Be A Part Of | Canada | Development
Blackbelt Commerce | NY | Full Services Agency
Blayzer | MS | Full Services Agency
Blue Stout | OR | Full Services Agency
Border7 Studios | CA | Full Services Agency
BORN Group Inc. | NY | Full Services Agency
Brilliance Business Solutions | WI | Full Services Agency
Brod Solutions | MI | Development
BZA LLC | NJ | Development
Calashock | UK/NY | Development
Campout Creative Group | CA | Full Services Agency
Cart Consultant | TX | Full Services Agency
CedCommerce | OR | Full Services Agency
Cellacore, Inc. | FL | Full Services Agency
Codaemon LLC | MD | Development
Counterintuity, LLC | CA | Full Services Agency
CTI DIGITAL | UK | Full Services Agency
CVW Creative | Australia | Full Services Agency
DCKAP | TX | Development
DEPlabs | CA | Full Services Agency
Digital Boutique | UK | Development
Digitawise | CA | Full Services Agency
Digitl | UK | Development
Discover Media, LLC | AZ | Full Services Agency
Dit India | India | Development
DPI Studios | CA | Full Services Agency
Duck Soup E-Commerce | CA | Full Services Agency
Dunn Solutions Group | IL | Full Services Agency
E2M Solutions | CA | Development
Eastmont Digital | GA | Full Services Agency
E-Cart Customs | TX | Full Services Agency
ELLIPSIS.SYSTEMS | TX | Development
eMarket Experts | Australia | Full Services Agency
Engines of Creation Web Design & Developmentelopment, Inc. | NY | Full Services Agency
Epic Design Labs LLC | OR | Full Services Agency

Latest posts by Greg Ahern
(see all)