Are you interested in knowing more about eCommerce digital marketing?
Digital marketing is in every field, company owners make business processes quickly, and it also undergoes experiments. This phenomenon brings changes in the industry and there are always new trends that make it hard to understand the state of the market.
What is trending today might not be the trend next month, and consumers also change their mindsets according to new trends. It is normal for digital marketing to adapt to these changes and contribute to strengthening eCommerce digital marketing for better business purposes.
Jump to the Content
Why is Digital Marketing Essential for an eCommerce Business?
Search Engine Optimization (SEO)
What is eCommerce?
eCommerce is the industry of buying and selling products and services online. Everything from food to clothing, local businesses, and specialty shops are available to anyone with a device that has internet access.
With changing trends, new websites, and the ability to reach consumers globally, eCommerce remains one of the most important aspects of the modern world. Consumers have access to almost every product and service, and those who take advantage of the changing trends of eCommerce as with digital marketing will benefit the most.
Amazon, eBay, and Etsy are among the most successful eCommerce websites for the unique products and delivery options they offer to their consumers, and allow their users to sell items on their platforms. eCommerce is also present in the food industry, from simple restaurants to global chains, to prepare and deliver orders with speed and efficiency.
eCommerce works in the business-to-customer (B2C) and business-to-business (B2B) fields, so it's vital to understand eCommerce and its benefits if you're a business owner looking to increase your range and your profit.
Why is Digital Marketing Essential for an eCommerce Business?
The digital marketing component of an eCommerce site includes banners, online ads, search engine optimization, social media, blogs, analytics and data management, and much more.
Each of these components helps promote products online and create conversions. Businesses must stand out from their competitors, and eCommerce businesses can attract customers without distractions using digital marketing.
Ecommerce strategies work in tandem with digital marketing to reach a business' target audience. Digital Marketing focuses on incorporating appropriate marketing channels to make it easier for eCommerce businesses. Thus, eCommerce businesses should collaborate with digital agencies or build a strong marketing team to create successful digital marketing campaigns.
Important eCommerce Digital Marketing channels
1. Search Engine Optimization (SEO)
For an eCommerce website, Search Engine Optimization(SEO) is a boon. It is the process of increasing the quality and quantity of traffic through organic search engine results to your website. Search engine marketing (SEM) includes both search engine optimization (SEO) and paid advertising.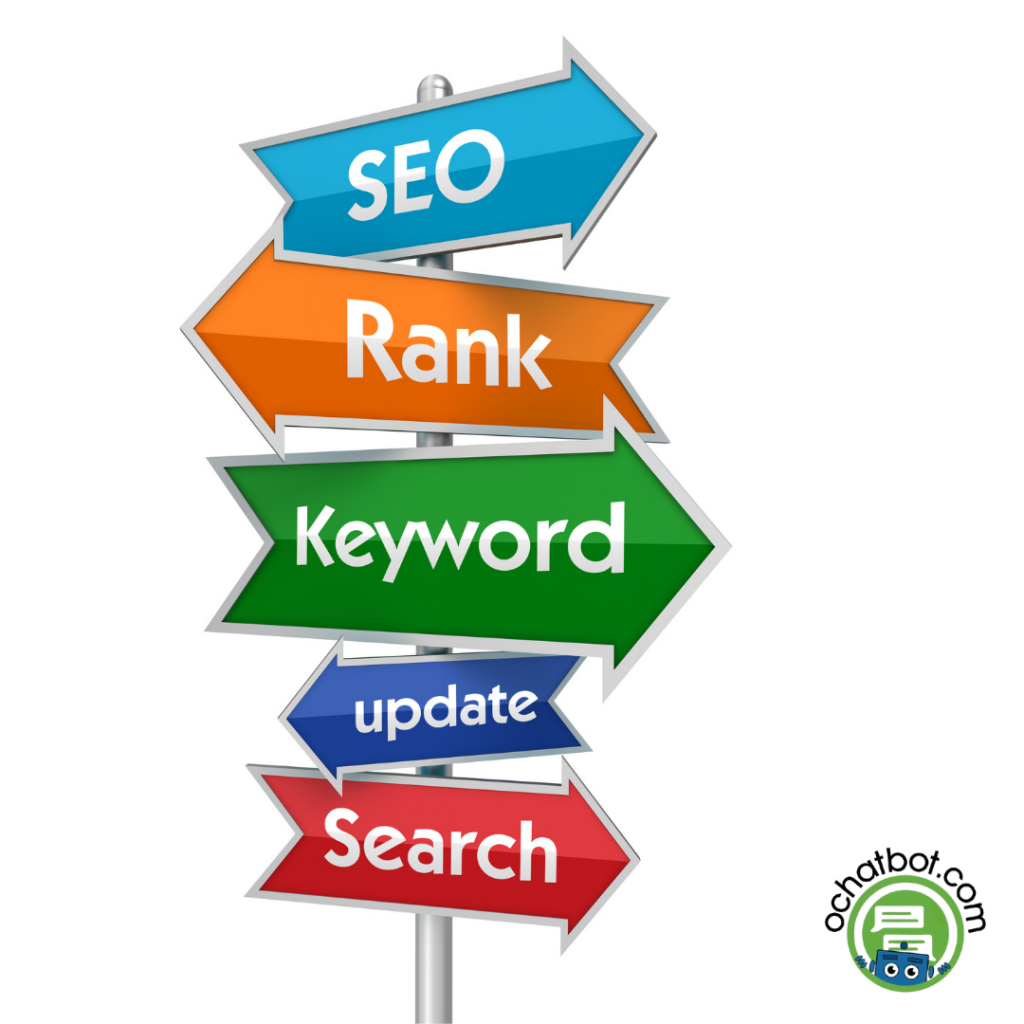 While SEO relies on your knowledge of Google's ranking algorithm to optimize content, SEM can involve pay-per-click (PPC) campaigns, display campaigns, or product-specific ad campaigns which allow you to pay for top spots on search engine results pages.
You should optimize every page on your site so that search engines are likely to find you. Effective SEO requires specific treatment of on-page elements, like meta titles and descriptions, along with effective copywriting.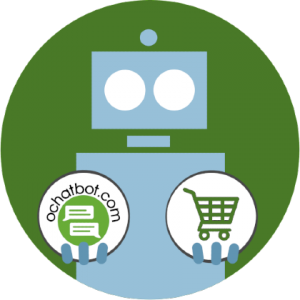 True AI to engage customers for eCommerce, business leads, and customer support.
5% to 35% Increase in AOV*

20% to 40% Increase in Revenue*

25% to 45% Reduction in Tickets with a Customer Service Chatbot
We Guarantee Results... Or Work For Free!
*When shoppers engage with Ochatbot®
2. Email Marketing
Email marketing plays an important role in digital marketing, and many consider it the most effective channel for digital marketing because it provides a better customer shopping experience.
Once you order or pay for your product on the eCommerce website, you get the confirmation email and a digital invoice almost immediately which helps users email questions about their orders in case they want to change or cancel them.
It also reminds the customer about their abandoned shopping cart and sends personalized emails to inform the user about the company and any benefits they offer or changes they make.
3. Social Media Marketing (SMM)
Almost everyone in the world has a social media account, so digital marketing on social media sites is crucial. Creating posts regularly on Instagram or Facebook is a daily habit for digital marketers because it is easier for brands to reach out to customers through social media. For successful social media marketing, many marketers use Buffer or a Buffer alternative to schedule their social media posts.
Social media websites continue to grow, making them the ideal platform for digital market professionals to include paid social media ads as part of their eCommerce marketing strategies to reach out to more customers.
4. Search Engine Marketing (SEM)
SEM concentrates on improving the visibility of the website and increases the organic search engine ranking. This eCommerce digital marketing channel allows you to achieve desirable results in a short period.
SEM uses paid ad campaigns based on keywords to reach out to users searching for your site. The best example of SEM is Google AdWords, which is the paid search channel that eCommerce businesses should definitely focus on.
Google AdWords is comparatively best because Google Ads is scalable, you can increase your PPC budget and your leads and profits will increase accordingly. This makes Google Ads highly effective for businesses that need a lot of leads but are short on time and heads.
5. AI Chatbots
AI Chatbots are software programs that answer customer messages faster than an average person, which helps to increase sales.
With artificial intelligence (AI) as a base, the popularity of chatbots is also increasing. AI chatbots play a major role in customer satisfaction in a business because it is available at all times, so it increases the conversation rate on your website, and it generates a response with natural language to help customers by recommending products.
Click to know more about building an AI chatbot for sales in eCommerce
6. Voice Search
Amazon, Apple, and Google use voice search with programs like Alexa and Siri as verbal communications tools for search engines and function as virtual assistants for customers. The majority of internet users relay search results, so it creates a challenge for the growing digital marketing industry.
Unlike text search, which offers multiple results, voice search generates one relevant result that it shows and reads to the user. SEO experts must rethink keyword optimization, to have their website as the top result.
7. Affiliates
An affiliation is a relationship between two websites, which are the advertiser and a publisher. Affiliations promote products on their own site and earn a commission on every sale. Affiliates include all traffic that comes from your affiliate partners in exchange for a commission, which includes influencers and bloggers.
8. Referrals
Referral marketing is a powerful eCommerce marketing strategy for sales and conversion. It is the process of one person referring to a product, and the referee purchasing that product due to that recommendation.
When Google explains referrals and their traffic, it considers the outcomes that come from outside of Google's search engine and the traffic coming from third-party sources that aren't covered in the other marketing channels.
9. Paid search
Paid search is a form of eCommerce digital marketing. This also allows advertisers to show ads on their search engine results pages. This will also help major search engines including Google and Bing. It works on a pay-per-click model, which does charge you for payment until someone clicks on your ad.ll
This channel includes all traffic that comes from paid search ads on search engines and you may launch paid search campaigns on Google AdWords and Bing Ads.
10. Content marketing
Content marketing, or inbound marketing, generates traffic that comes from your blog posts, videos – like product demo videos, Q&As, behind-the-scenes content, testimonial videos and more, PDFs, and other content pieces.
eCommerce store owners increase engagement and understanding through brand awareness and creating content by concentrating on a particular area. This strategy plays a vital role in driving site traffic and building brand authority. The strategy will help you deliver your message to the right customer at the right time by improving conversions.
Final Thoughts
eCommerce businesses have several marketing tools at their disposal. You may use your chosen digital marketing channels to create a unique marketing strategy. If the strategy works for your eCommerce business, introduce new channels and techniques to see how they perform.
Using digital and inbound marketing just the right way. Keeping up to date with new trends, you can create campaigns to help your online store attract customers and grow.
Frequently Asked Questions
Why is content marketing important in eCommerce?
Content has a crucial role in driving site traffic, building brand authority, and improving conversions. Companies realize the potential for creating content in eCommerce to improve conversions and engagement.
What is the difference between eCommerce and digital marketing?
Ecommerce is selling and delivering your products, while digital marketing is how you attract online customers to your store.
What are some examples of digital marketing?
Some of the examples of digital marketing include:
Social Media Marketing (SMM).
Search Engine Optimization (SEO).
Search Engine Marketing (SEM).
Email Marketing.
Marketing Automation.
Digital Advertising.
Content Marketing.
How do I grow my eCommerce business with digital marketing?
Use Google Shopping ads to reach in-market shoppers and remarket to them with display ads.
Turn likes into sales with Shopping on Instagram.
Instill trust with customer reviews.
Win new customers with referral marketing.
Stay up to date with new eCommerce trends.
What are some examples of eCommerce?
Some of the examples of eCommerce platforms include:
Amazon.
Flipkart.
eBay.
Fiverr.
Upwork.
Olx.
Quikr.

Latest posts by Greg Ahern
(see all)