Ecommerce plays a prominent role in an ever-changing digital landscape. According to Forbes, the total ecommerce market is expected to reach a total of $8.1 trillion. 
Sales of goods and services on the internet have been on the rise for a while, given how convenient it is to shop online. 
The potential to make money via ecommerce is appealing to aspiring entrepreneurs. However, before they commit to pursuing their dream, they should be aware of what is trending in the industry to know what to expect.
Following trends that shape ecommerce should also be on the agenda for already established businesses. Failing to keep up with others puts one at a disadvantage, and there is no telling how much it will take to come back.
Having said that, let's take a look at some of the most prominent ecommerce trends to get a better idea of what impact they have and how businesses should approach them.
1. Artificial Intelligence
Artificial intelligence and machine learning are no longer a gimmick. More and more online stores are trying to implement custom shopping experiences. 
Data collection and processing are a must to achieve that. Tools that register customer behavior let businesses develop tailor-made practices. 
Shopping preferences include the time spent browsing a specific page, when somebody is most likely to spend time shopping, what products they are comparing, and so on. 
Chatbots are another example of how AI is making itself known in ecommerce. Until now, customer support would have real people responding to different queries from consumers.
That changed with chatbots. While they cannot replace real people completely, chatbots:
Are available 24/7

Offer multilingual support

Learn with every interaction
The expectations are that chatbots will become even smarter in the future. In fact, AI and machine learning will likely introduce even more smart solutions that ecommerce businesses seek.
 2. Virtual Reality
Virtual reality is one of the most recent trends that is bound to continue to influence ecommerce. 
When you think about the drawbacks of online shopping, one notable problem is the fact that you cannot try things before you buy them. 
The issue does not exist in all niches, and some shoppers are confident in individual brands or specific stores due to past experiences or recommendations from friends and family.
On the other hand, for someone who is browsing fashion or home decor, for example, the sense of risk is what prevents them from completing the transaction right away.
Augmented reality is a game changer since it lets you enter a virtual world and get the feel of a product before you commit to it.
Businesses that are looking to shift from the brick-and-mortar model and move their operations online can consider investing in virtual reality.
The traveling industry is another niche that can benefit from VR. People who want to buy various packages online tend to research the destinations. Entering a virtual reality and getting the feel of what it would be like in real life is bound to simplify decision-making.
3. Social Media Commerce
Facebook was the first platform to incorporate shopping directly into itself. Before, you would have various brands publishing content and redirecting social media users to a landing page.
The extra effort is no longer necessary because businesses can now list products directly on social media. 
Naturally, it will take a while to get everything up there, and if new products become available, updating the listings becomes part of the business. 
Since so many people are still using social media, not taking advantage of the most popular platforms would be a significant waste.
Of course, brands first need to identify where their targeted demographic is to make the most out of the available resources. Simultaneously, if a brand has been using social media, then making the necessary adjustments should be no issue.
 4. Voice Shopping
A rise in voice search is an interesting trend that developed naturally over time. Some of the best dictation software for Mac or other devices lets you save time on typing and other tasks. In addition, it also assists people with disabilities.
However, nowadays, consumers rely on smart speakers and dedicated voice assistants (think the likes of Siri). 
Speaking into a microphone to find out the weather forecast or lyrics of a song you like does not seem that complicated. 
Voice shopping, meanwhile, is not as straightforward. It is up to the brands to optimize their store. Prior SEO strategy, including keywords, might not work. It is one thing when a consumer is typing a query into the search engine and another when they are using their voice.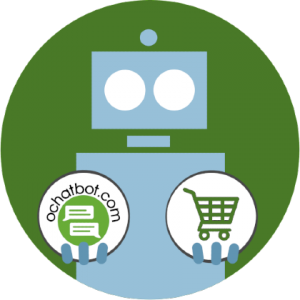 True AI to engage customers for eCommerce, business leads, and customer support.
5% to 35% Increase in AOV*

20% to 40% Increase in Revenue*

25% to 45% Reduction in Tickets with a Customer Service Chatbot
We Guarantee Results... Or Work For Free!
*When shoppers engage with Ochatbot®
5. Sustainability
Sustainability is on the agenda a lot these days due to carbon footprints and other technologies leaving a significant mark on the environment.
Consumers are becoming more aware of the problem because various organizations try their best to raise awareness via multiple channels. 
Local governments are trying to improve legislation, but some are struggling with that due to lobbying from big corporations.
Nevertheless, businesses that fail to adapt to the trend are bound to receive backlash from their customers. 
Showing legitimate concerns can range from simple things, such as donating to local charities that spread sustainability awareness, to bigger investments, such as replacing delivery vehicles with eco-friendly options.
Of course, sustainability does not end with just various processes surrounding the business. The product or service you offer might have some room for improvement, so be sure to consider the possibilities.
6. Mobile Shopping
Roughly half of all the internet traffic comes from mobile devices. Smartphones and tablets are more available, particularly the former.
It helps when accessibility to cellular data and Wi-Fi is wider as well. One can browse the device while traveling. There is no need to sit in front of a computer for that, and it includes shopping.
Businesses anticipate an even bigger switch from desktop to mobile in the upcoming years. As such, it is imperative to ensure that consumers have no trouble shopping on their smartphones or tablets.
Most websites are mobile-friendly, thanks to how easy it is to implement a theme compatible with all kinds of mobile devices. 
At the same time, investing in a dedicated iOS or Android app is worth a shout as well. It is the ultimate step to make the mobile shopping experience as convenient as it can get.
7. Subscriptions
Subscription works in favor of brands that wish to focus on customer loyalty and retention.
The tricky part is persuading them to sign up. Not everyone wants to commit long-term by becoming a member. 
Brands utilize FOMO and offer exclusive one-time deals, early access, behind-the-scenes footage, and everything else they can think of to attract customers. 
There is also an emphasis on building stronger relationships by engaging with subscribers via special newsletters with the intent to shape a sense of community among members and the brand's staff.
 8. Livestream Shopping
You are probably familiar with TV shopping networks that run non-stop programs promoting various things people can order with a phone call.
The concept is a bit outdated, but the general idea behind it is making itself present in ecommerce.
With the growth of streaming platforms, brands are discovering new methods to incorporate their marketing efforts into Twitch TV, YouTube, Facebook, and other platforms.
These platforms create an opportunity to build a bond between the stream and an audience. Usually, it is influencers who work for a brand that stream content, though traditional TV networks are also trying their luck with live streaming.
Conclusion
All in all, ecommerce is on a steady rise, and it is unlikely that will change soon. Whether you are someone who wants to pursue starting a business or someone who already runs one, keeping up with the trends should be a priority.
The information in this article ought to be a solid reference as to what is shaping the ecommerce industry and how to go about implementing the ideas yourself.

Latest posts by Greg Ahern
(see all)