Do you want to engage your website visitors in your e-commerce store? Live chat software helps your website visitors chat with your customer service agent. Real-time support is one of the significant advantages of live chat software.
This article focuses on live chat technology and how it increases your online store's functionality. Apart from knowing the effectiveness, it also looks into the advantages and disadvantages.
Overview of the Content
What is Live Chat Functionality
What is Live Chat?
Live Chat software is on many online websites with website visitors. This online communication software will help you connect with human agents. Many e-commerce websites use chat to talk with their customers.
Live chat is a customer messaging software that increases communication on your website. Online company representatives will easily connect with your website visitors with seamless communication.
If your target audience has any questions about your products or services, then live chat software provides the best solution. Live chat support in online stores is necessary to identify your customers' needs and solve them.
What is Live Chat Functionality?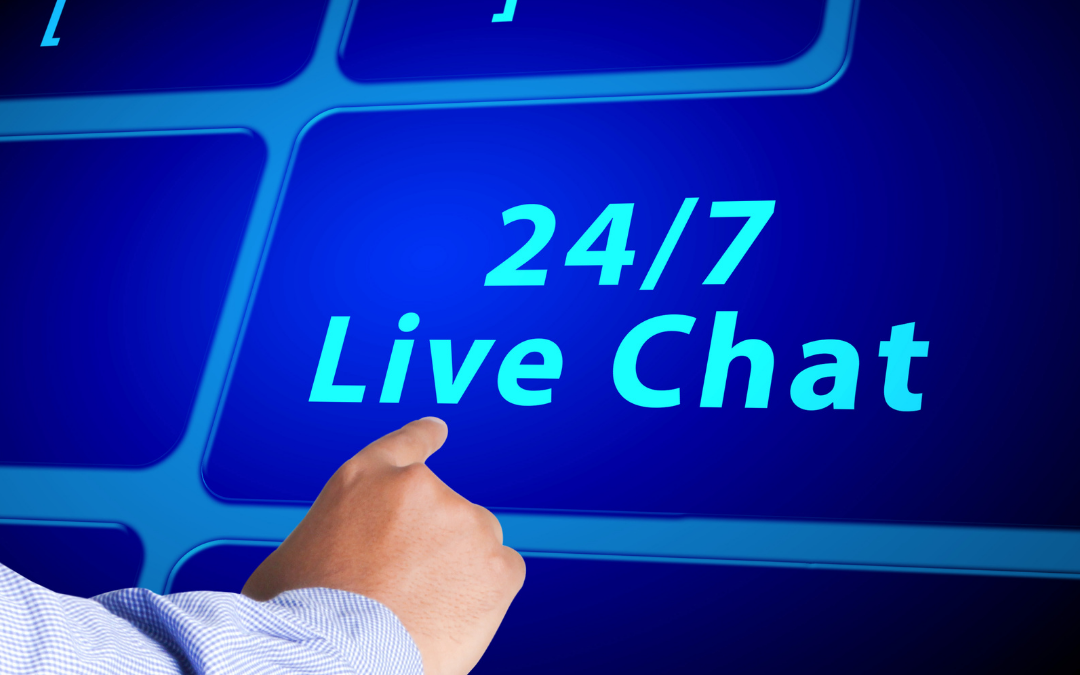 Live chat enhances the customer journey on your website by solving customer needs. If you implement live chat software on your website, you will analyze the type of customer visiting your website.
Online business owners will access the analytics dashboards with live chat software. If you want to track how long your customers spend in every section, live chat software will help you track it. Online business owners will understand their target audience in-depth with live chat software.
The chat window in the live chat software is similar to the other chat apps. Customers will also look into your chat history if they have already registered for chat services.
Live Chat Advantages
There are many benefits of integrating live chat on the website. If you are running an e-commerce store, you will have many website visitors, but they sometimes abandon your store without letting you know the reason.
Live chat software helps you access the website visitors' reason for abandoning your website. e-commerce owners have the following benefits while they integrate live chat on your website,
Personalizing Conversation
Personalizing conversation in live chat software will help you gain more repeat customers. An online business owner will easily personalize the discussion with the pre-chat survey.
With the pre-chat survey, online business owners will understand previous customer conversations. The live chat option on the website will also enhance the accessibility of your online store.
Lead Generation with Live Chat
Live chat plays a significant role in lead generation. When a website visitor lands on your website, live chats collect information using the pre-chat forms. You can even set up information with the live chat window.
Online business owners will collect the information of warm leads with the lead generation option in the live chat software.
Not a Mechanical Response
Integrating live chat on the website will reduce the mechanical conversation with your customers. When an online business owner implements a rule-based chatbot on the website, the chatbots will only respond to predefined questions. On the other hand, live chat answers questions in real-time. Since live chat uses human agents, customers will not receive a mechanical response.
Cost-Efficient
While compared to the other software, live chat is cost-efficient because live chat agents will also multi-task at a low cost. Many e-commerce companies use phone call support for resolving customers' issues more effectively.
Resolve Your Customers' Pain Point
One of the main advantages of live chat software is resolving customers' pain points as soon as possible. Finding your customers' pain points is not a challenging task with e-commerce stores. In order to address your website visitor's problem, you need not access every chat history. Live chat integration on your e-commerce website will help you address and resolve your customers' pain points by storing information in the live chat app.
Live Chat Disadvantages
The chat services are not effective for a few online websites and have disadvantages. Let us look into a few disadvantages of implementing a live chat solution on your website,
Time Zones Issues
Live chat agents are not available 24/7. In this case, when a website visitor arrives at your site, they might face time zone issues. When there is no response on an online website, there is a chance of customers leaving the website.
This is the reason why many e-commerce companies use AI-powered chatbots on their websites to give instant responses to their customers.
Scripted Response in Live Chat
Live chat software has scripted responses for frequently asked questions. Sometimes, scripted responses in the chat window will exasperate website visitors.
No Instant Response for Multiple Visitors
An e-commerce site owner will have multiple visitors. At times, there is no response from live chat agents since they are handling multiple customers. Hence, if you have integrated live chat on your website, then it reduces instant responses for customers.
Not Mobile Friendly
Customer support software should work on every device. When your website visitors browse your site from mobile, live chat should pop up and answer questions.
Live chat software is not mobile-friendly in some instances. Customer engagement on every platform is significant, so if Live chat is not working on your mobile platform, then your customers will leave the website.
Alternative to Live Chat
Most companies use AI-powered chatbots on their websites instead of Live Chat software. An AI-powered chatbot is a great alternative for a live chat since your customers can get canned responses 24/7. The availability of AI chatbots will help e-commerce store owners enhances the customer's journey on their websites.
Ochatbot is an AI-chatbot platform for online website visitors. With Ochatbot, your customers will get real-life interaction and provide insightful reporting and analytics.
This AI chatbot is easy to implement on your website because online business owners don't need coding skills to implement this bot on the website.
Ochatbot is also a fully customizable bot, you can change your chatbot's size and appearance with your brand. Customers will add products directly from their chat window with Ochatbot's integration. Click here to buy your own AI chatbot with exclusive pricing plans.
Final Word
Enhancing your customer service in online stores is one of the ways to increase your online store's revenue. If you develop a loyal customer base for your website, you will gain more potential customers on your website.

Live chat and chatbot support is more efficient than phone calls. Sales and marketing teams try their best to offer customer support through different strategies. Implementing customer support software in an e-commerce store is a wise decision. It's best to analyze every point and choose the best customer support software for your e-commerce store.
Recent Posts
Frequently Asked Questions
Which is the best live chat software for my online store?
Ometrics offers Live Chat as an option with the AI chatbot that enhances sales in online business. If your live chat integration is seamless without any difficulty and has the best agent usability, it is the best live chat software for your website.


Can AI chatbot connect to live chat support?
Ochatbot is one of the best AI-powered chatbots that connect customers to live chat support if they want to talk with a human agent.


Is every chatbot using Artificial Intelligence?
Not every chatbot uses Artificial Intelligence technology. Rule-based chatbots are software without AI technology. 

Latest posts by Greg Ahern
(see all)