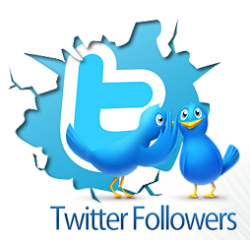 Does diving into the world of social media seem overwhelming to you? It's easy to see it that way, especially when you're discouraged, even embarrassed, about your low-follower count. Don't write it off altogether! Twitter can be beneficial to your business, connecting you to the customers and clients who will spread the message about your products and services.
That being said, you don't have to spend hours on this social media platform to see real results. Here's how to use your time, energy and know how in an effective way online.
1. Tweet out valuable content
Your followers want to know what your business is up to. They want to know when you showcase your new products and services, and how they can purchase them. What they don't want is to see a constant advertisement stream in their timeline.
Tweet out blog posts, infographics and how-to articles that solve problems. Retweet positive customer testimonials, and show your appreciation. This is great social proof for potential clients thinking about purchasing your services.
If you read an interesting article online that would help your customers retweet it. Providing valuable information does not always have to be about your product or service.
Consider using Buffer or Hootsuite to schedule your Twitter updates. This way, you'll save valuable time during your busy workdays.
2. Talk with your people
Approximately 240 million people are using Twitter to talk about news, events, brands and businesses. Your customers are out there, and they want to hear from you. Leaders in your industry are more accessible than they've ever been before.
Get on board with popular hashtags and answer questions users are asking. Your Twitter leads have the potential to become great customers. Ask your followers what's on their mind and what problems they're having. Instead of asking potential clients for their time every day, give them some of yours.
Also, sign up for social media directories like Twiends, Wefollow and Twellow. The more exposure you have, the more followers you'll gain.
3. Give them incentive to follow you
Chances are, you have a group of readers on your blog, email subscribers on your website or list of clients and customers you've worked with in the past. Some of them may know more about you than others, but they all have one thing in common: they're interested in hearing from you.
Let them know what you offer on social media. Do you give out promotion codes, free e-books or live tweet exclusive information from events? Show users what they can expect when they follow you.
4. Make your profile shine
From first glance, a Twitter user will check out your profile description and decide whether or not to follow you.
Get more followers by taking a few minutes to evaluate your profile. Trade in your logo for a friendly face picture of yourself. You can later use a logo maker and create something fresh for your brand improvement. Edit your bio line to what you do, how you help people and a hobby you enjoy. This way, users see you as a person and not simply a brand.
5. Be a human being
Customers want to connect with an actual person. They want to know that if they speak to you on Twitter, you'll reply with an authentic response. They want to know what you're up to, what you're reading and what you're interested in.
Don't be afraid to show your personal side. Instead of sending out another advertisement, tweet out a great picture of your cat or a funny picture of your dog. Everyone loves retweeting status messages with animals.
Using Twitter for business is a smart move. With these tips and tricks under your belt, you'll be on your way to more followers in no time at all.

Latest posts by Greg Ahern
(see all)