By Kelly Campbell, Agency Growth Consultant
In today's data-fueled world, your marketing team probably has a hefty tech stack that they lean on in their daily role. With buzzwords like chatbots, machine learning, natural language processing, deep-learning, virtual assistants and AI being tossed around daily, you've probably wondered how these new offering can help you improve your bottom line and whether or not they're worth adding to that stack.
What makes chatbots so special? What's the actual application for all of these tech buzzwords? Today, we're going to look at how you can leverage chatbots as service and sales tools to growth hack your conversions and increase your ROI.
Chatbots and Customer Service
When we start writing down the customer service pain points from the perspective of new or existing customers, we'll end up with something like this.
It takes too long to reach an agent. (According to a Harris Interactive Poll, 75% of customers think that it takes too long to reach a customer service representative.)

It takes too long to get an answer. (According to a 

McKinsey study

, 75% of customers expect a solution within 5 minutes.)

There need to be options other than calling. (According to 

Forrester

, customer service calls have been dropping steadily over the last 5 years, and customers crave more service options.)

The customer service line isn't 24/7 (According to an 

Ubisend poll

, 51% of customers expect 24/7 customer service support.)
Chatbots can immediately solve all of the above issues (and plenty more) without sacrificing responsiveness or personability. The rise of chatbots isn't due to an overwhelming tech craving; chatbots are rising because they address critical customer pain points and improve their overall customer service experience.
Chatbots can run 24/7, answer questions almost instantly, are immediately available, and don't force customers to pick up their phones. In a sense, chatbots are the ultimate customer service representative — which is important in a world where customer service is set to overtake price and product as the most critical differentiator for brands.
Beyond the future impact of superior customer service, chatbots can have a more immediate impact on your ROI. Remember, 77% of customers (Experience Matters) are likely to become brand ambassadors after a positive customer service experience, 64% of customers (Gartner) think that customer service is more important than price when making a purchase, and the vast majority of Millennials prefer chat for their customer service questions.
Chatbots let you target customer pain points 24/7 with a pre-determined chipper and happy personality! Natural language processing (NPL) is getting more and more sophisticated, and chatbots are able to target more critical customer issues without the hold time, transfer friction, and downtimes. On top of all of this, chatbots can use this customer service experience to push your users down the correct sales funnels at the correct time.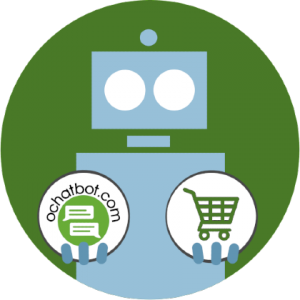 True AI to engage customers for eCommerce, business leads, and customer support.
5% to 35% Increase in AOV*

20% to 40% Increase in Revenue*

25% to 45% Reduction in Tickets with a Customer Service Chatbot
We Guarantee Results... Or Work For Free!
*When shoppers engage with Ochatbot®
Chatbots and Sales
While leveraging chatbot technologies in customer service is a great way to get an immediate boost in customer satisfaction, leveraging chatbots as sales reps can help you boost your conversion rate optimization (CRO.)
How can chatbots help you close a sale and drive customers to your website?
Nurture Leads: Chatbots are natural at lead nurturing. They can deliver critical deliverables (white papers, webinars, links, etc.) to prospects based on chatting behaviors. So, if Bob starts to ask questions about a new service you're offering, chatbots can shoot him a link to your new product launch video.
Upselling/Cross-Selling

: Not only are chatbots great at nurturing customers, but they're also great at making sales directly. In fact, 

47% of consumers

 said that they would make purchases directly from chatbots! And, 37% of them are willing to buy that product directly through Facebook instead of being transferred to a webpage (which reduces unnecessary transfers that are conflating your CRO stats.)

Connection Tools

: Of course, we aren't making any wild claims that chatbots can completely take over your sales funnel; it can't. That being said, chatbots are great at making judgment calls based off of consumer behaviors. So, if that prospect needs to take the next step and chat directly with a sales rep, chatbots can set up the appointment.

Reminders

: Chatbots can also act as a fantastic reminding tool. This proves especially useful for dealing with ever-dreaded cart abandonment issues (which has a 

global rate of 77.2%

.) Your chatbot can popup and remind customers about merchandise that they may have forgotten to purchase. Or, in the case of services, chatbots can remind prospects about your product offerings while they browse your creatives.
There's a reason that over 40% of customers (Hubspot) don't care whether they're talking to a chatbot or a rep, which shows that customers are willing to adopt new technologies as long as they're immediately relevant to them and their concerns.
Remember, chatbots, just like web pages, can be A/B tested to find the best possible conversion conversations. So, you can test out new sales pitches, greetings, and paths of conversation to figure out which ones work best with your prospects in your niche — just keep in mind that — according to 48% of customers — problem-solving should take priority over conversation. Make sure that you are leveraging chatbots as both a personality-fueled sales tool and the problem-solving customer service rep.
Conclusion
Leveraging chatbots as a sales tool that delivers critical content, nurtures prospects, sells product directly to customers, and connects customers with sales reps can significantly impact your ROI. Remember, a chatbot runs non-stop and delivers all of this content post-deployment, which means that costs associated with upkeep and infrastructure are minimal. Of course, chatbots also excel at customer service, where they can act as 24/7 reps that provide cheerful and accurate answers to customer questions. Chatbots ability to combine both of these roles into one function makes them a perfect tool for reaching customers (especially Millennials) at every stage of the buyer's journey.

About Kelly Campbell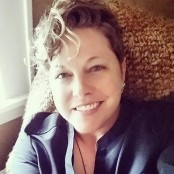 Kelly Campbell is an Agency Growth Consultant based in New York. A former digital agency owner for 15 years, she helps creative and tech agencies transform—focusing on people, positioning, pipeline and profitability. Kelly is also an IA/SEO consultant to Facebook and NASA. She writes for Website Magazine, speaks at digital marketing and agency growth conferences across the U.S., and has been featured in The New York Times, Woman Entrepreneur and Forbes. She is the host of THRIVE: Your Agency Resource, a bi-weekly video podcast sponsored by Workamajig that helps agency owners navigate growth.

Latest posts by Greg Ahern
(see all)